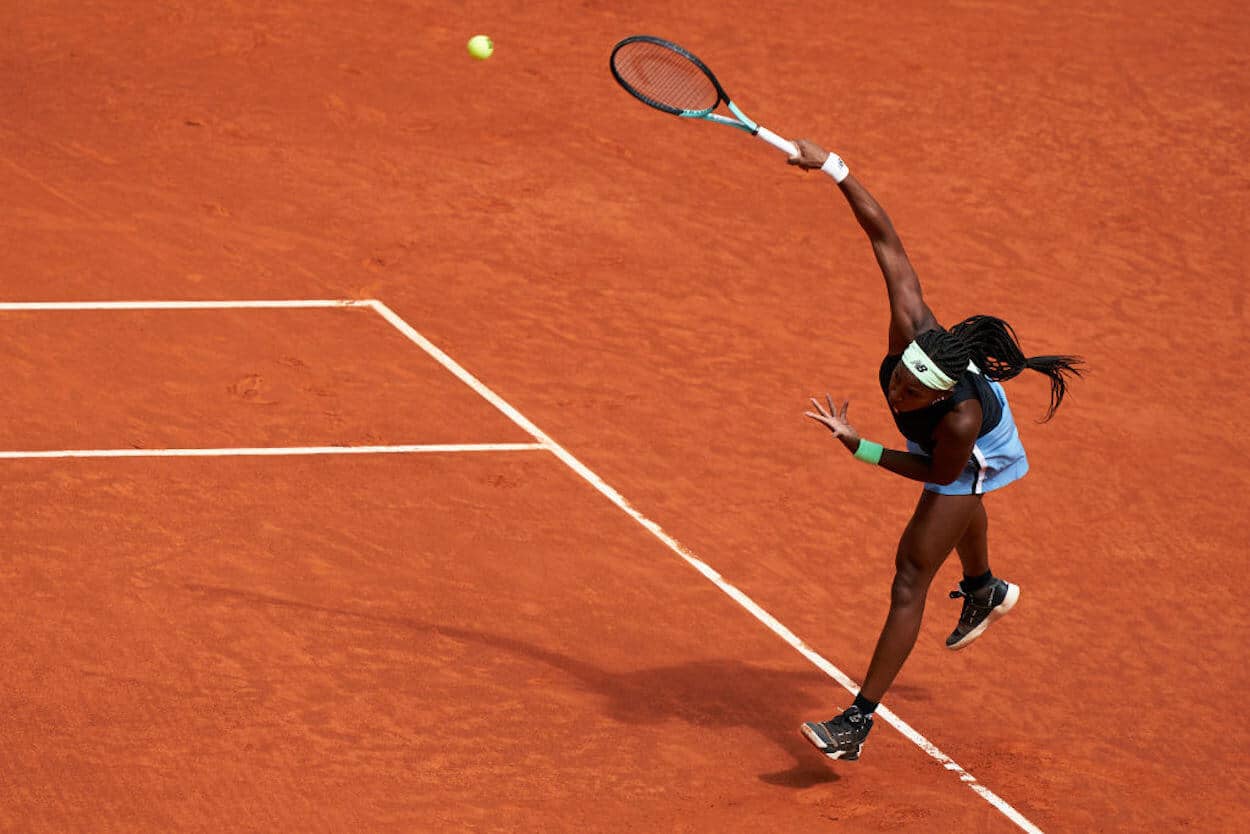 Coco Gauff's $6 Million Net Worth Started With a Childhood Impersonation of Her Hero
These days, Coco Gauff has made millions on the tennis court as a professional athlete. Her first paycheck, however, came from a different on-court performance.
From a financial perspective, playing an individual sport like tennis can be something of a mixed bag. For better or worse, your earning power is directly tied to your success. If you win tournaments, you'll start cashing big checks; crashing out in the first round, however, won't pay the bills. Thankfully for Coco Gauff, she hasn't had a problem with that reality.
Although she's still a teenager, the young American has built up an estimated $6 million net worth thanks to her on-court success and some big-time endorsements. But did you know her tennis-related started years ago?
Yes, well before she turned pro, Gauff earned her first tennis-based paycheck. And, in a fitting twist, she hit the courts as a double for Serena Williams.
Coco Gauff stood in for Serena Williams in a commercial and earned her first paycheck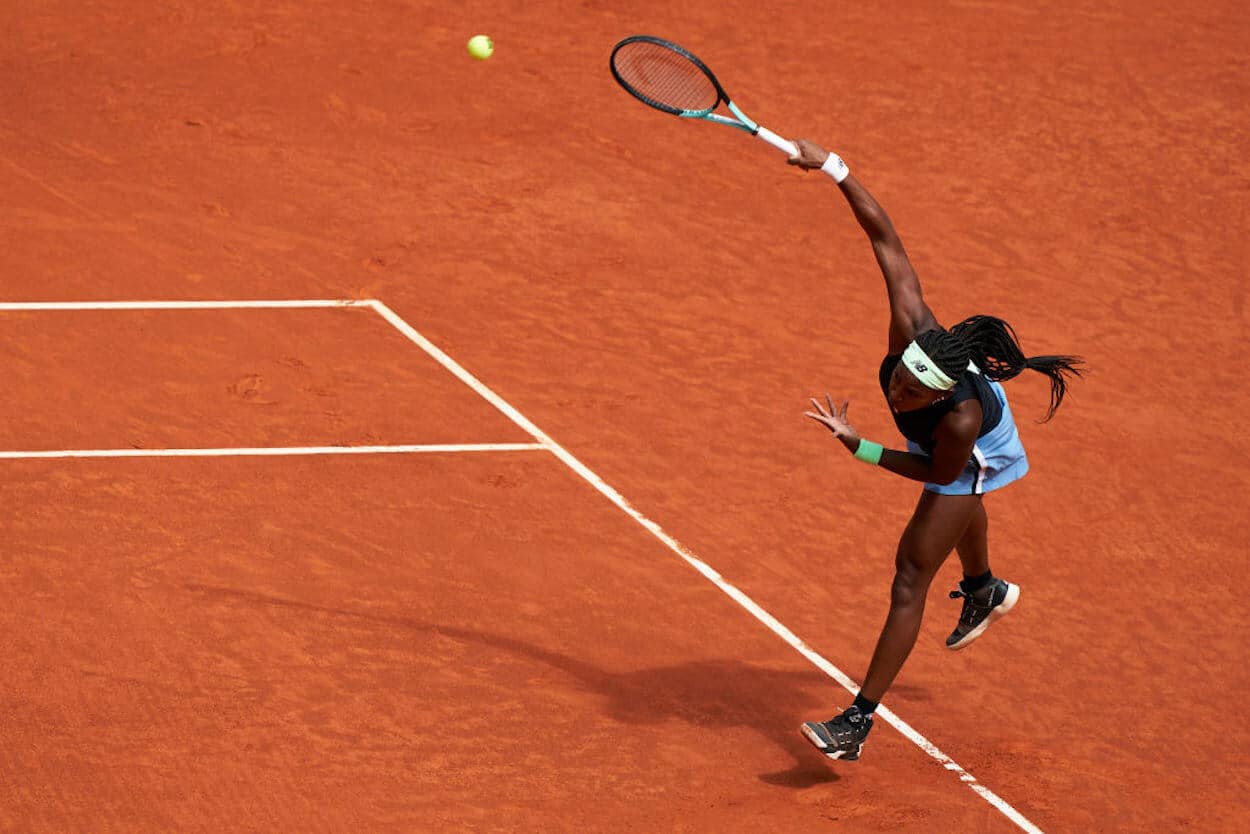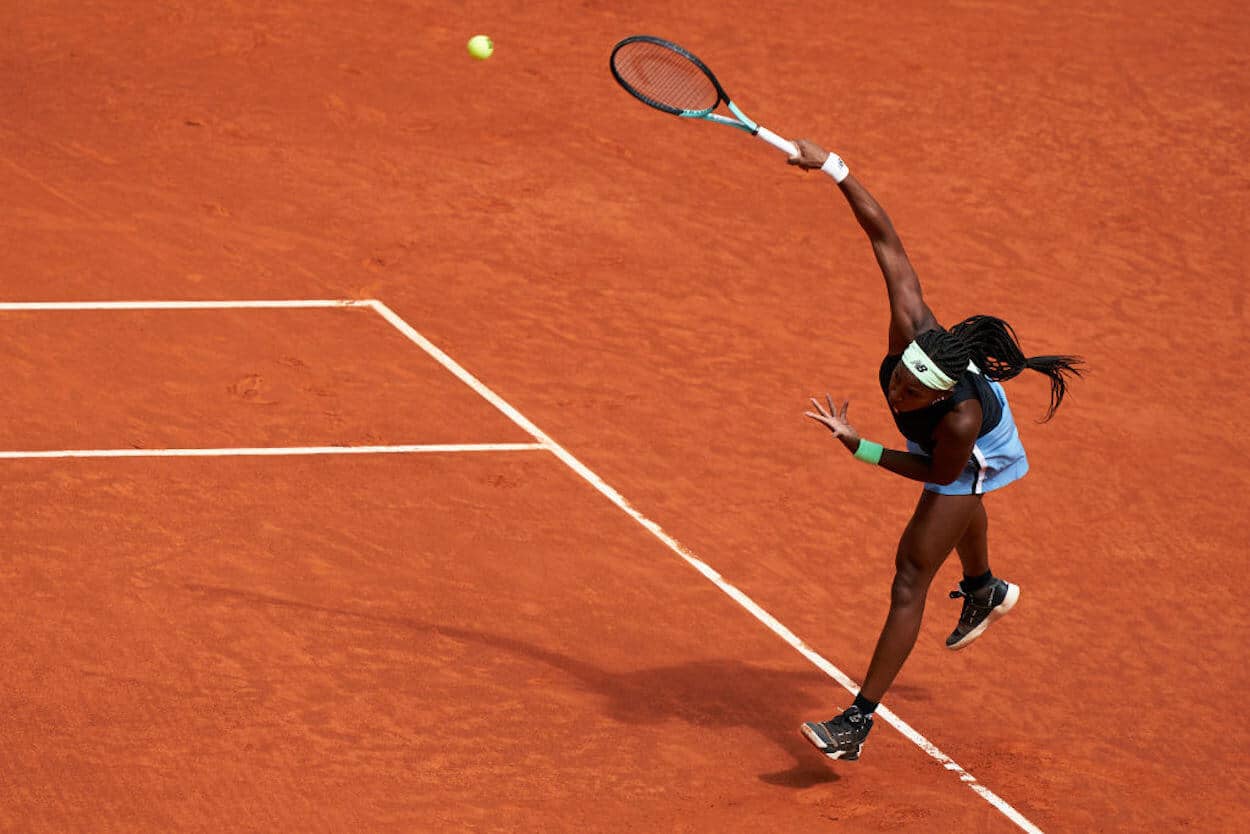 For the most part, everyone remembers their first paycheck. And while those early earnings usually stem from a few sources, like shoveling snow or working retail, Coco Gauff did things a bit differently.
From an early age, Gauff and her father were inspired by the Williams sisters. While it didn't take long for Coco to find success — she won the "Little Mo" 8-under Nationals — the tennis-related paychecks arrived earlier than anyone would have expected.
Ahead of the 2022 US Open, Gauff was asked about the first time she met Serena Williams. The reporters probably expected to hear a memory about a quick photo and autograph, perhaps at a tournament or camp, but the teenager had a different story up her sleeve.
"I think I was 9 or 10 years old," Coco recalled, according to a WTA write-up. "They needed a stunt double to play a young version of her, just the [neck] down. I think it was for a Delta commercial."
After shooting, the young Floridian passed by Williams' trailer and secured a picture. That wasn't the only thing she left the set with, though.
"I don't think they ever used it, but that was the first check I ever got as a kid," Gauff continued. "She doesn't know this, but the first money I ever made for myself was because of her doing a commercial."
That proved to be a fitting start to Gauff's $6 million fortune
For most people, standing in as a stunt double for a living legend and walking away with a picture and a paycheck would be the end of the story. Coco Gauff, however, isn't most people.
As mentioned above, she was already a promising tennis prospect at the time, whether she was age nine or 10. And while plenty of young athletes fail to live up to the hype, Gauff has continued to climb. In 2018, the teenager reached the top of the world junior leaderboard; that success, however, was only another step forward.
At the senior level, the American continued to make a name for herself. She made her US Open debut at age 14, stole the show at the 2019 edition of Wimbledon, and made more noise from there. Gauff also found success on the doubles stage, teaming up with Jessica Pegula, and climbed as high as number one in the doubles rankings.
As of May 2023, the teenager sits at fourth in the doubles rankings and sixth on the singles side of things. Her WTA profile also notes that she's won $6,566,556 in her career, with just over $1 million of that coming in 2023 alone. A Tennis 365 post ran on Yahoo estimates Gauff's overall net worth at $6 million, so it's safe to assume that number will be increasing.
And while it can seem somewhat unsentimental to focus on money, it's rather fitting that the Floridian's financial journey started with Serena Williams. As mentioned above, Gauff was inspired by both of Venus and Serena and was motivated to follow them onto the court.
"I grew up watching her," Coco said of Serena in a WTA piece by Greg Garber. "I mean that's the reason why I play tennis. Tennis being a predominantly white sport it definitely helped a lot. Because I saw somebody who looked like me dominating the game. It made me believe that I could dominate, too."
Could you argue that Gauff hasn't dominated yet, especially on the biggest stage? Sure, she's still in rather strong financial shape for a 19-year-old athlete.
And to think, it all started with a single paycheck and an impersonation of a young Serena Williams.