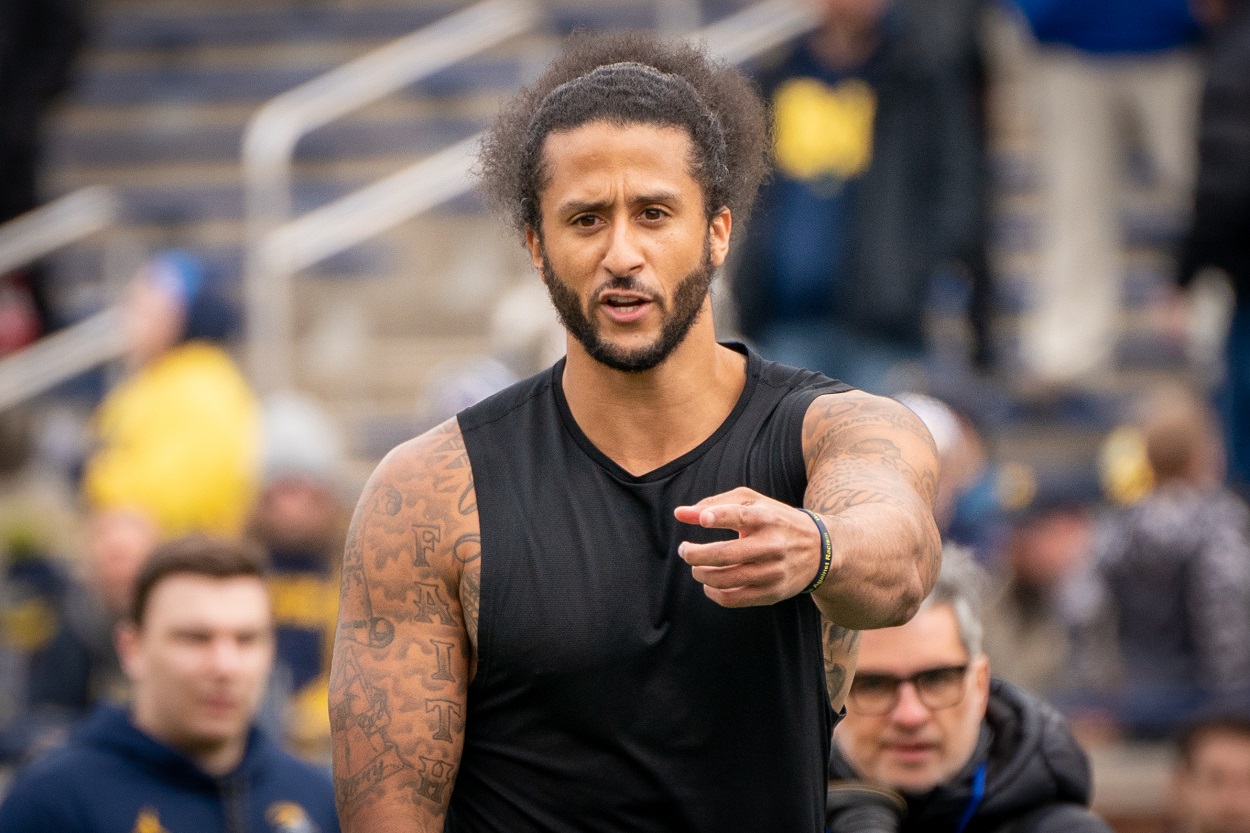 Colin Kaepernick Uses Pete Carroll's Own Words Against Him When Discussing a Potential NFL Return With the Seahawks
In discussing a potential return to the NFL, Colin Kaepernick brought up a fve-year-old quote from Seahawks HC Pete Carroll that no longer applies.
It's been more than five years since Colin Kaepernick last threw a pass in the NFL. And on that New Year's Day in 2017, he completed 17 of them on 22 attempts for 215 yards and a touchdown with no interceptions for the San Francisco 49ers.
The performance earned him a 122.3 passer rating, his highest mark of the injury-plagued season. But it wasn't quite enough as the Niners lost to Pete Carroll's Seattle Seahawks, 25-23, putting an end to a dismal 2016 campaign in which they went 2-14 to tie the worst record in franchise history.
Two months and two days later, Kaepernick, the subject of controversy all season long due to his kneeling protests during the playing of the national anthem, opted out of the final year of his contract in San Francisco and entered free agency.
But we all know how that's gone.
Despite staying in tremendous shape and stating on several occasions how he'd love to return to the NFL, including the comments he made recently following his public workout facilitated by his former head coach Jim Harbaugh at the Michigan Wolverines' spring game, no team has given him that chance.
In the five years since Kaepernick threw that last pass against the Seahawks, Seattle is actually the only team that's even officially met with him. That was nearly five years ago itself, and things obviously didn't work out.
And that actually made sense as Carroll had Russell Wilson under center then. Carroll made sure to emphasize that point five years ago, but things have obviously changed as Wilson is now a member of the Denver Broncos.
And as he's again been linked to the Seahawks during this latest round of return rumors, Kaepernick reminded everyone what Carroll said that summer now that the starting job in Seattle is a bit more available.
Colin Kaepernick used a Pete Carroll quote from 2017 when discussing a potential return to the NFL with the Seahawks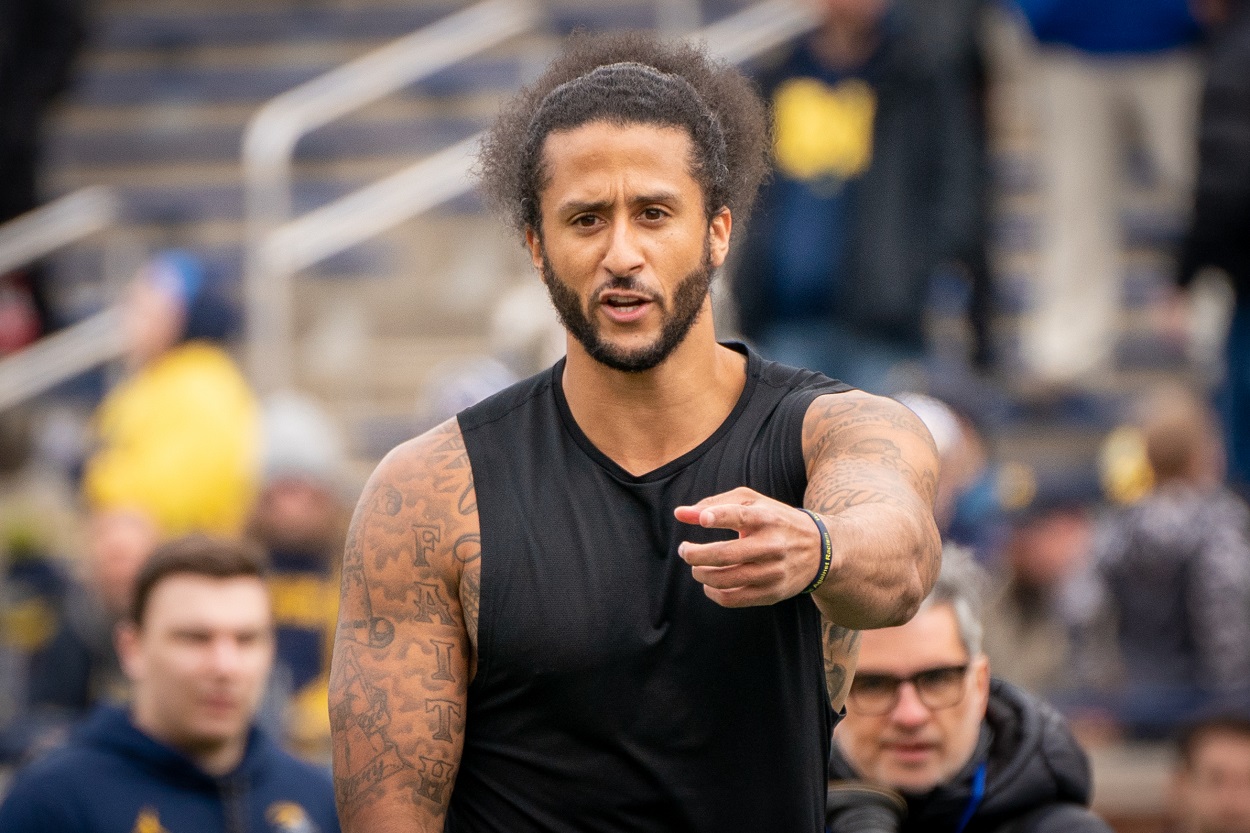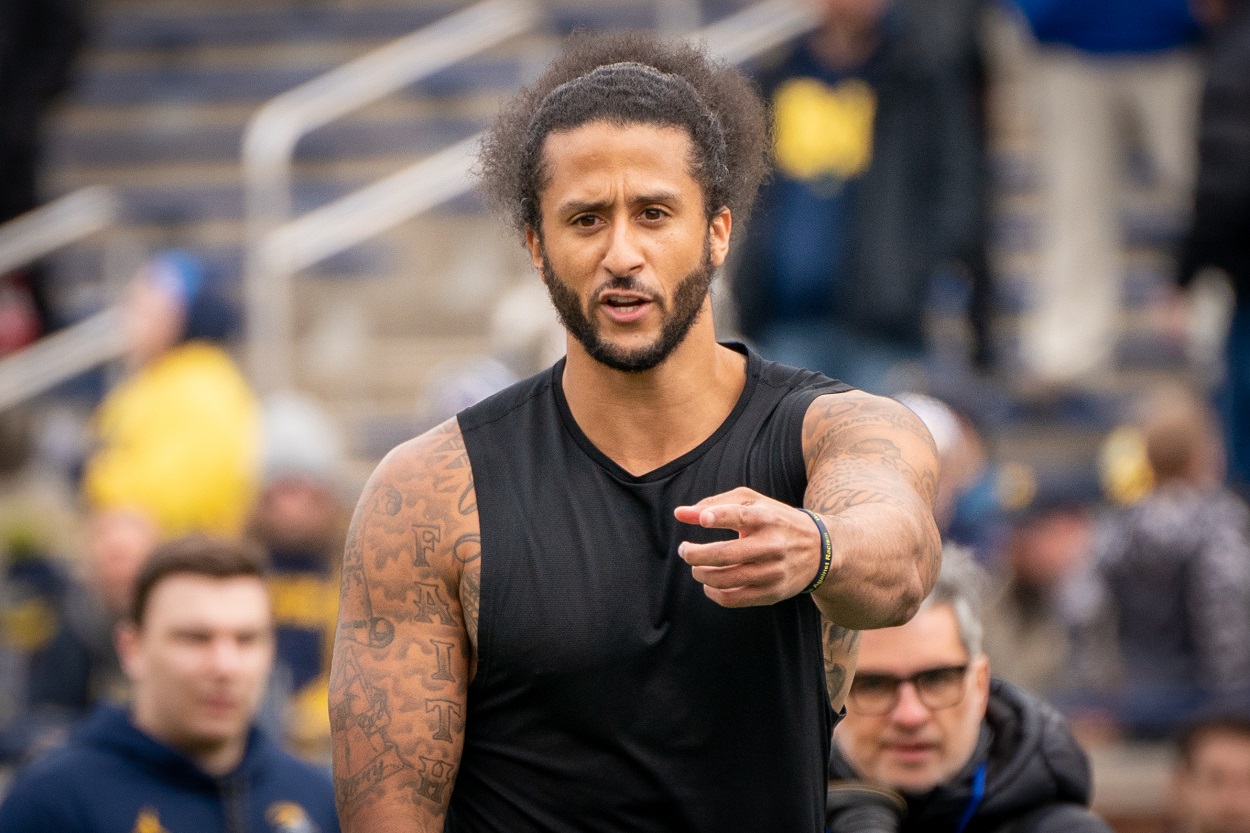 So here's what Carroll said five years ago when it became clear Kaepernick would not be joining the Seahawks as a free agent (h/t Fox Sports).
"He's a starter in this league. We have a starter, but he is a starter in this league and I can't imagine somebody won't give him a chance to play."

Seattle Seahawks head coach Pete Carroll on Colin Kaepernick in June 2017
Oh, Pete, that's what we all imagined then. Well, maybe not all of us, but you know what I mean. But I digress.
Seattle has been included in most conversations involving Kaepernick since he once again made his return intentions clear. And with Wilson out of the picture, the Seahawks do make sense as their options right now are Drew Lock, Geno Smith, and Jacob Eason, who appeared in 11 combined games in 2021.
In his recent appearance on the I Am Athlete podcast, the former Nevada star brought up the Seahawks and used Carroll's own words from 2017 to seemingly justify why Seattle should give him a chance.
"No team's brought me in for a workout. No team has brought me in for an opportunity. I had the one meeting with Seattle in 2017. And out of that, Pete Carroll said, 'Hey, he's a starter. We have a starter.' And, you know, things moved on from there.

"But they don't have a starter right now."

Colin Kaepernick
But what makes this quote even stronger is what Kaepernick said immediately before it. For years, it's been said that Kap would only take a starting job and nothing else. That's been the narrative, right?
Well, he put that to bed as he said he has no problem joining a team in a backup role as he understands that might be his way back to the NFL. He just wants that chance. But he also confidently stated that a backup role wouldn't be where he stays once he again proves that he's good enough to be a starter.
As a reminder, Kaepernick was 28-30 in 58 regular-season starts for the 49ers. In 69 total appearances, he completed 59.8% of his passes for 12,271 yards and 72 touchdowns against 30 interceptions. He also added 2,300 yards and 13 TDs on the ground.
In six postseason games, including San Francisco's loss to the Baltimore Ravens in Super Bowl 47, Kaepernick posted a 3-3 record as a starter. He completed 58% of his passes for 1,374 yards and seven touchdowns against five interceptions, adding 507 yards and four scores as a runner. He also holds an NFL postseason rushing record that will be extremely difficult to break.
Will the Seahawks be the team to finally allow him to add to those stats and perhaps improve that win-loss record? We'll just have to wait and see.
Stay tuned, everyone. The Colin Kaepernick saga isn't over just yet.
Stats courtesy of Pro Football Reference