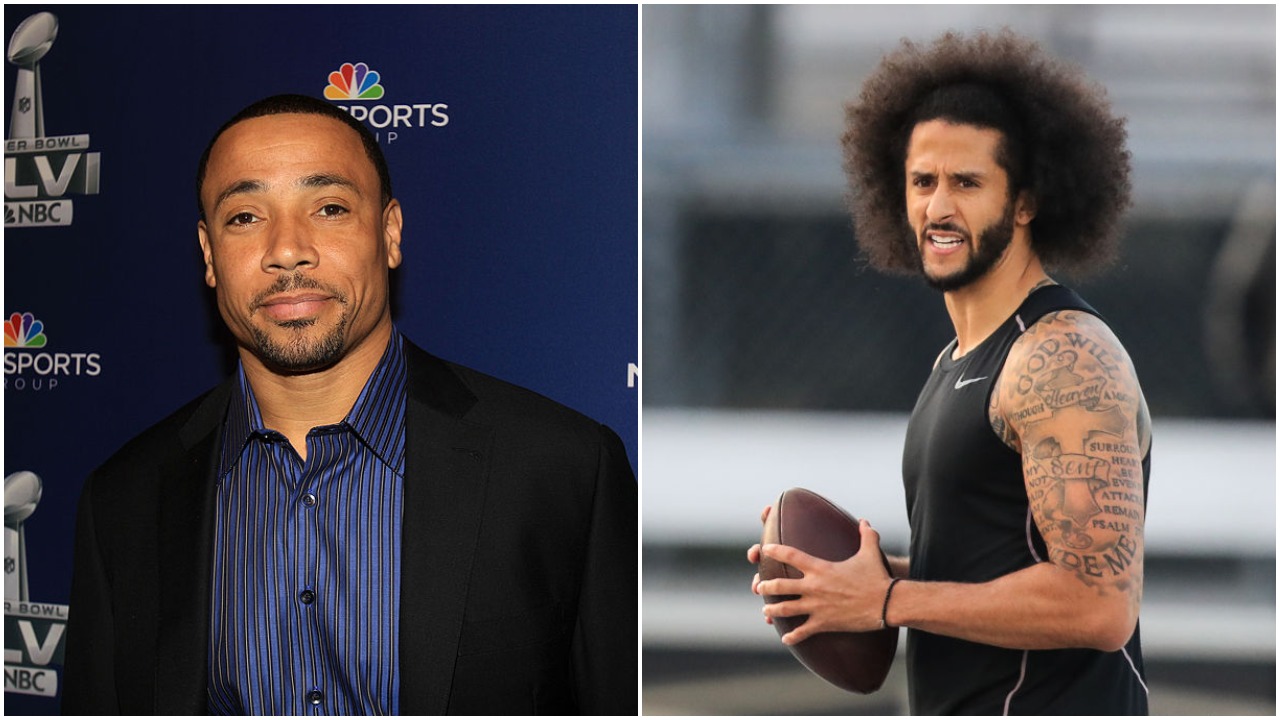 Rodney Harrison Once Had to Embarrassingly Apologize for Saying Colin Kaepernick Is 'Not Black'
Two-time Super Bowl champion and NBC analyst Rodney Harrison once had to apologize for saying that Colin Kaepernick is "not black."
At one point or another, everyone in the world has put their foot in their mouth. It happens. But two-time Super Bowl champion and NBC analyst Rodney Harrison took things to an entirely different level in 2016 when he said that Colin Kaepernick wasn't black not long after the former San Francisco 49ers quarterback began his protest of refusing to stand during the national anthem. It turned out to be a very embarrassing moment for the two-time Pro Bowler, who after his initial statement had to eat a big serving of crow and apologize for not knowing that Kaepernick was biracial.
Colin Kaepernick is the biracial son of adoptive white parents
Colin Kaepernick was born in Milwaukee, Wisconsin in 1987 to a single white mother, then-19-year-old Heidi Russo. His father, a black man, had separated from the family before Kaepernick was born. Russo was not in great financial shape at the time of her son's birth and searched for a family who could take care of him. After about five weeks, she handed her son over to a white couple, Rick and Teresa Kaepernick, who were specifically looking for a boy to add to their family as they'd lost two sons to heart defects.
The Kaepernicks moved to California four years later and unfortunately had to deal with numerous bouts of racism as Colin grew up, which is what was so disheartening about the comments made by Rodney Harrison when Kaepernick began his protests in 2016.
Rodney Harrison said Colin Kaepernick is 'not black' following the initial protests in 2016
Colin Kaepernick began his protest of refusing to stand for the national anthem during the preseason in 2016. It went mostly unnoticed during the San Francisco 49ers' first two exhibition games but when the cameras caught him during the Niners' third preseason game against the Green Bay Packers, social media…well, just the media in general…exploded as reactions on both sides came in swiftly. Kaepernick knew there would be consequences to his actions but vowed to stick to his guns, which ultimately cost him his NFL career.
One of the millions of people to chime in on the matter was Rodney Harrison, who joined NBC as an analyst in 2009 following his 15-year playing career with the San Diego Chargers and New England Patriots. Completely unaware that Kaepernick was biracial, Harrison told a Houston radio station that Kaepernick's "heart is in the right place" but that he couldn't fully understand the situation because he wasn't black.
"I tell you this, I'm a black man. And Colin Kaepernick — he's not black. He cannot understand what I face and what other young black men and black people face, or people of color face, on an every single [day] basis. When you walk in a grocery store, and you might have $2,000 or $3,000 in your pocket and you go up into a Foot Locker and they're looking at you like you about to steal something.

"You know, I don't think he faces those type of things that we face on a daily basis."

Rodney Harrison on Colin Kaepernick in 2016
Ouch.
Rodney Harrison apologized for not knowing Kap was biracial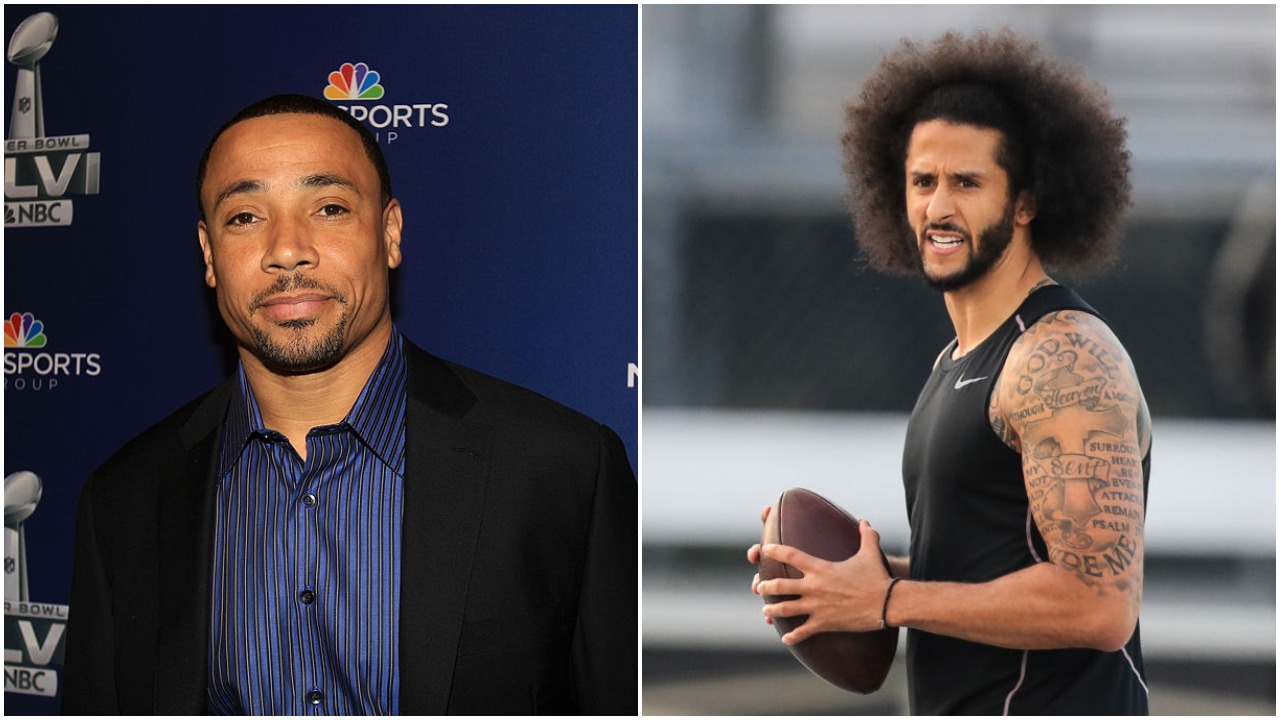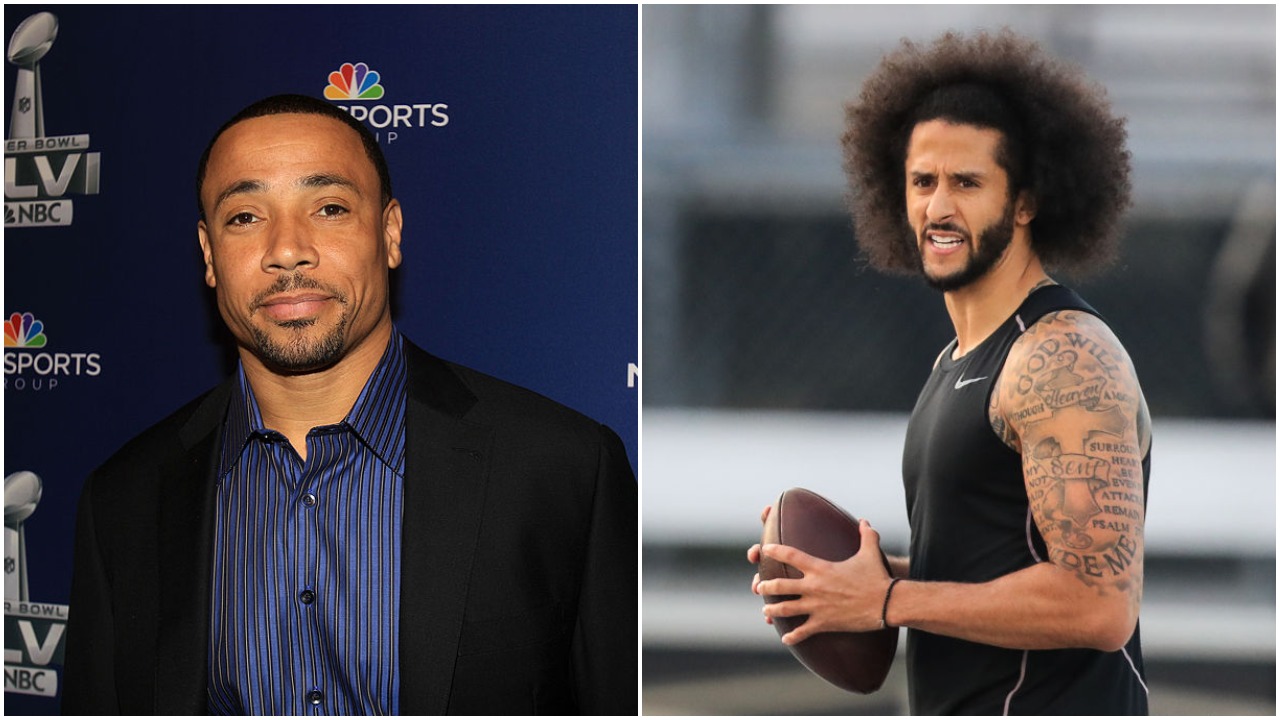 To his credit, when Rodney Harrison knew he had made a mistake, he apologized, posting the following tweets to let the world know that he had no idea that Colin Kaepernick was biracial.
In the same interview in which he'd made his mistake, Rodney Harrison said that instead of protesting, maybe Colin Kaepernick should "write a check out of that $11 million salary he's making and maybe donate it toward a cause or something like that, people that are fighting for injustices against people of color."
In the years since his first protest, Kaepernick has donated well over a million dollars to various organizations in his fight against social injustice and racial inequality, a fight he continues to this very day.