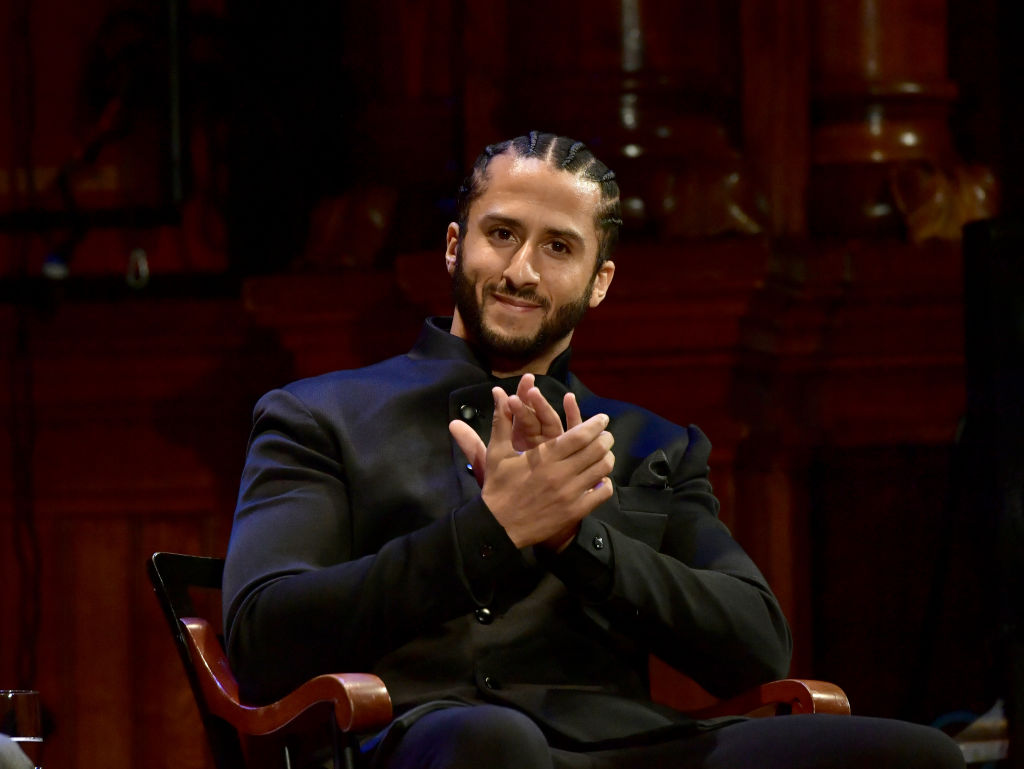 The Alternative to Bringing Back Colin Kaepernick as a Player Is Staring Roger Goodell and the NFL Right in the Face
If Colin Kaepernick isn't picked up by an NFL team, there's an alternative solution that commissioner Roger Goodell should consider.
Whether the NFL and commissioner Roger Goodell like it or not, the Colin Kaepernick conversation isn't going away anytime soon, nor should it. It remains to be seen if a team will choose to add the former San Francisco 49ers quarterback to a roster but if that doesn't happen, there is still another way to bring him back to the NFL.
Roger Goodell is encouraging NFL teams to sign Colin Kaepernick
On Monday night, Roger Goodell appeared on the ESPN SportsCenter special, "The Return to Sports," and encouraged NFL teams to sign Colin Kaepernick. This certainly isn't a new conversation as this has been a discussion for years. Kaepernick hasn't played in the NFL since the 2016 season, the same season in which he began his kneeling protest during the national anthem, and no team has been willing to give him a chance the last three years. The general consensus is that Kaepernick was blackballed from the league due to his protests, which led to a collusion lawsuit that was settled in 2019.
The pressure on teams to sign Kaepernick is higher than ever. But it's a tricky situation. If a team signs him just to sign him, it will be criticized as being inauthentic. If no team signs him, the league as a whole will be criticized for not doing enough. And Colin Kaepernick may not even want to join a team where he'll be a backup quarterback, which would likely be the case if he plays again.
After all, he's 32 years old and hasn't taken an NFL snap in almost four years. But he does at least deserve a real chance to prove that he can still play, not that farce of a workout that occurred last year. Given the list of backups in the NFL right now, it seems on the surface that he deserves to be in the league as a player. But until he's given a true shot, nobody knows for sure.
While it's great that Roger Goodell is encouraging teams to sign Colin Kaepernick, it was something else he said on Monday night that stood out even more.
Roger Goodell praised Colin Kaepernick for his efforts
Earlier this month, Roger Goodell issued an apology on behalf of the NFL for not truly listening to the concerns of players about social injustice and racial inequality. However, he was highly criticized for not mentioning Colin Kaepernick by name, something he attempted to rectify last night in "The Return to Sports" special on ESPN, praising him for his efforts.
"If his efforts are not on the field but continuing to work in this space, we welcome him to that table and to help us, guide us, help us make better decisions about the kinds of things that need to be done in the communities. We have invited him in before, and we want to make sure that everybody's welcome at that table and trying to help us deal with some very complex, difficult issues that have been around for a long time.

"But I hope we're at a point now where everybody's committed to making long-term, sustainable change."

Roger Goodell on Colin Kaepernick
And there it is. For one, good on Roger Goodell for finally mentioning Colin Kaepernick by name, even if it took a little longer than it should have. And good on ESPN's Mike Greenberg for leading that conversation where it needed to go. While many still feel that Kaepernick deserves a personal apology from the commissioner, it's at least a step in the right direction. Now it's just time to take things further.
If Kap doesn't get signed by a team, the NFL itself should hire him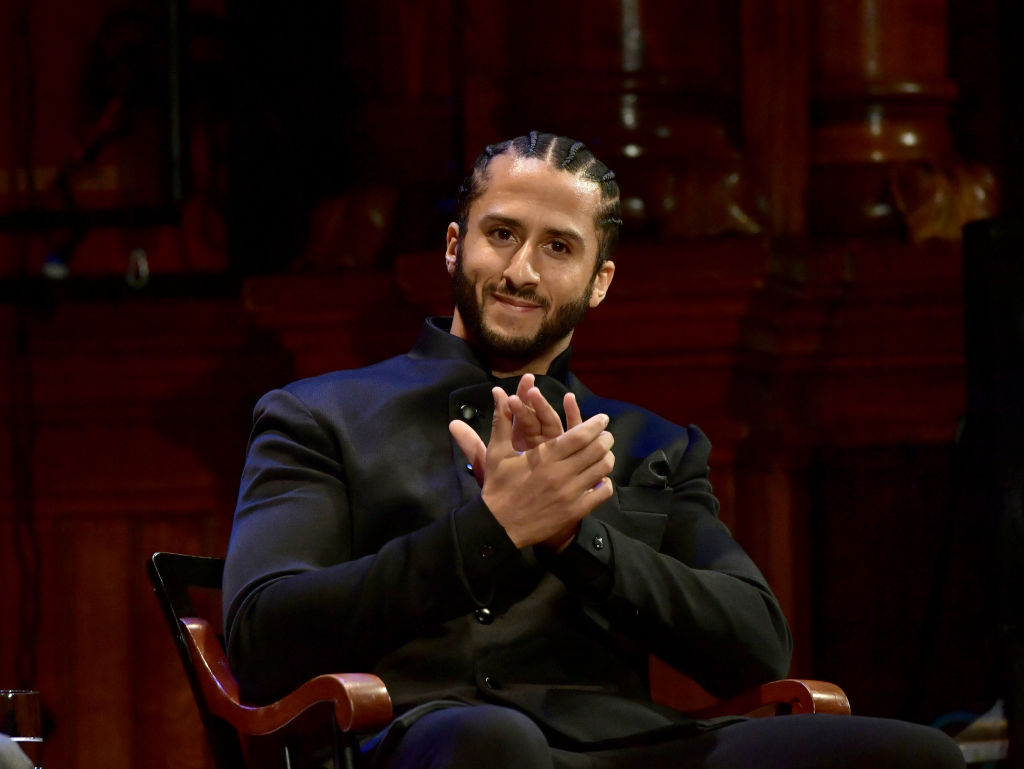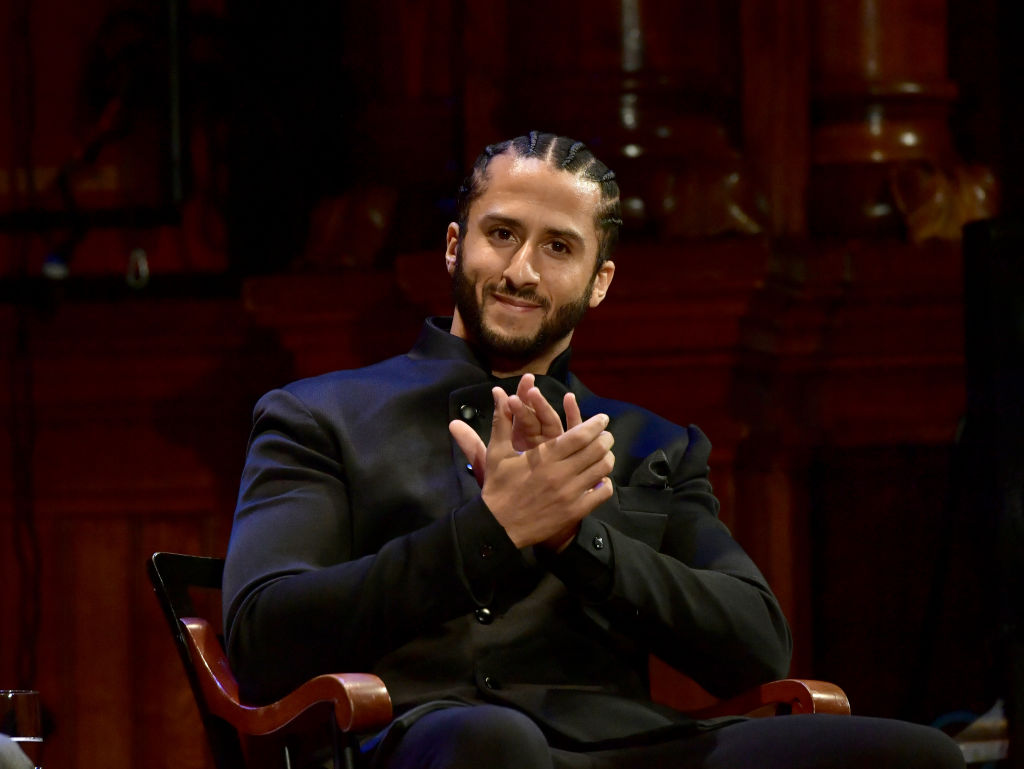 Roger Goodell can't force an NFL team to sign Colin Kaepernick. He can encourage all he wants but at the end of the day, it's up to the teams to decide what they're going to do. But with the statement Goodell made last night, an alternative solution has become crystal clear: the NFL should hire Colin Kaepernick.
Yes, the first step is giving Kaepernick a real opportunity to come back to the NFL as a player. If he's given a true shot and it doesn't work out, one would have to hope that Kap would be okay with that. And it's here that Goodell could exact real change.
The commissioner says that he'd welcome Kaepernick to the table for discussions on how the NFL can better itself in regard to injustice and inequality. Go further than that, commish. Bring him in to officially lead the charge. Hire him in an official capacity as some type of consultant or director, pay him a fair and respectable salary, and turn him loose. If Goodell is truly committed to "long-term, sustainable change," is there anyone more suited than Colin Kaepernick to lead the way?
Naturally, there would be some backlash with a decision like that but that's a risk that Roger Goodell and the NFL need to be willing to make. If a team doesn't want to bring in Colin Kaepernick as a player, fine, do it yourself. Goodell has already hinted at it so go ahead and take it all the way. It's literally time to put your money where your mouth is.