Collin Morikawa Received a $2 Million Infusion to His Bank Account Last Weekend Despite Not Hitting a Single Shot on the PGA Tour
Collin Morikawa continues to rake in the dough just three years into his impressive PGA Tour career. The 24-year-old phenom has already earned $14 million on the course as a pro, including more than $7 million in winnings this season alone.
Last weekend, despite not hitting a single shot on the PGA Tour, Morikawa still found a way to add another $2 million to his bank account.
In the words of Lil Wayne: "Real G's move in silence like Lasagna."
Collin Morikawa's brilliant PGA Tour season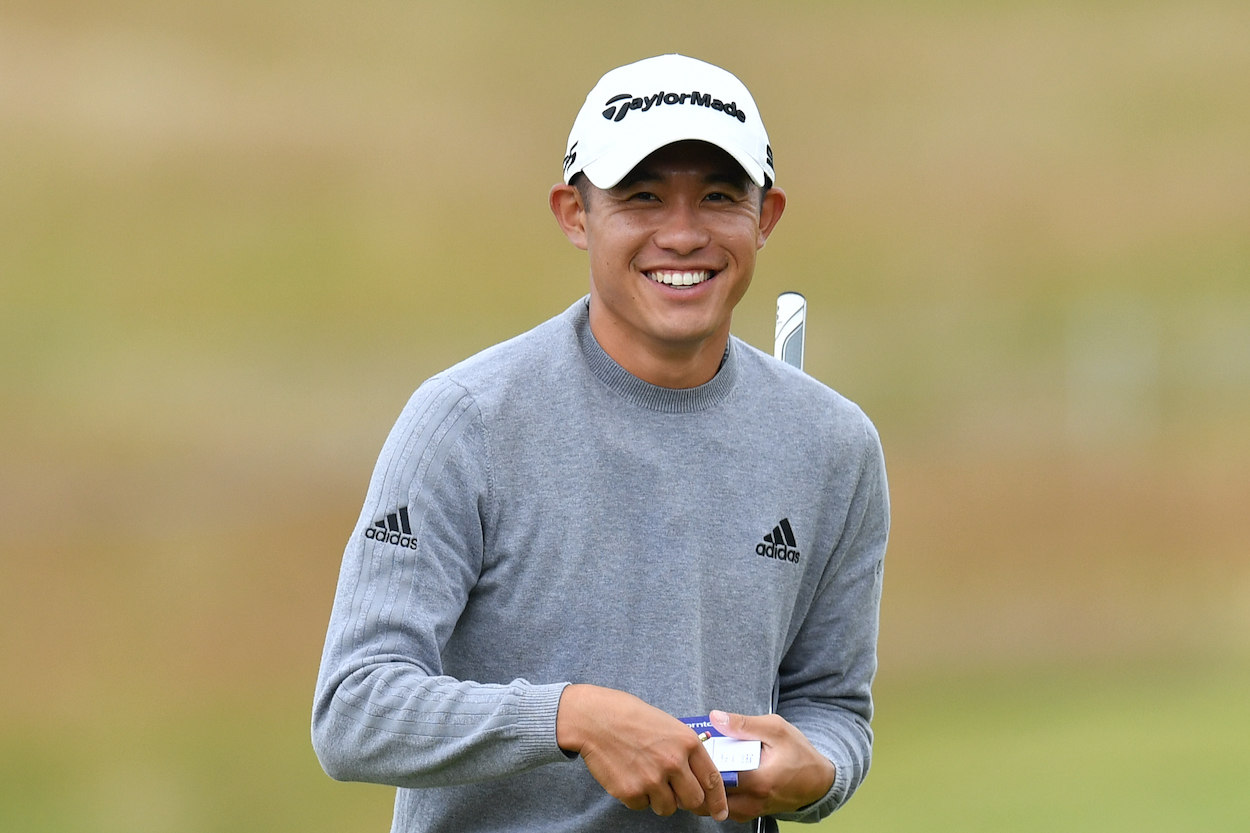 We thought Morikawa wouldn't be able to replicate his incredible 2020 season in which he won two tournaments, secured his first major championship trophy, and finished sixth in the FedEx Cup standings.
Well, we sure were wrong about that.
All Morikawa did in 2021 to follow up that performance was win two more tournaments, become the Champion Golfer of the Year, qualify for his first Ryder Cup, notch a career-high eight top-10s, and bank $7 million in winnings. Oh, and he also enters the FedEx Cup Playoffs in the No. 1 spot in the standings.
This is only the beginning for the young superstar.
Morikawa added $2 million to his bank account without even touching a club
PGA Tour players are competing for millions of dollars in winnings every week. But in the bigger picture, they have their sights set on the $15 million FedEx Cup grand prize from the first tournament of the year to the last.
Morikawa enters the playoffs as the man to beat in that respect, as he finished the regular season in the No. 1 spot in the Comcast Business Tour Top 10. The 10 players on that list get to split a $10 million pot for their sustained success throughout the regular season.
The winner's share? Oh, just $2 million.
Morikawa didn't even need to play in last weekend's regular-season finale at the Wyndham Championship to secure the top spot on the list, and he still saw his bank account grow by $2 million.
Now that's an efficient weekend.
World No. 3 looking to add $15 million more in the FedEx Cup Playoffs
Morikawa has earned just over $14 million in on-course winnings in just three years on the PGA Tour, but he has a chance to double that in one day. If he can hold on to his No. 1 spot in the FedEx Cup standings and win the TOUR Championship next month, Morikawa will bank another $15 million. Yeah, you read that right.
$15 million.
So, does Morikawa believe he's the man to beat this postseason?
"Yeah, I think so," Morikawa said on CNBC's Halftime Report this week. "I've shown it throughout the regular season. Obviously, finishing first in this Comcast Business Tour Top 10 shows a lot of consistency, but this is a three-week stretch of a lot of golf. I'm kinda looking at this playoffs as a whole, not necessarily three separate events. But I want to peak in this final event."
Yeah, with $15 million on the line — I bet you do, Collin. I bet you do.