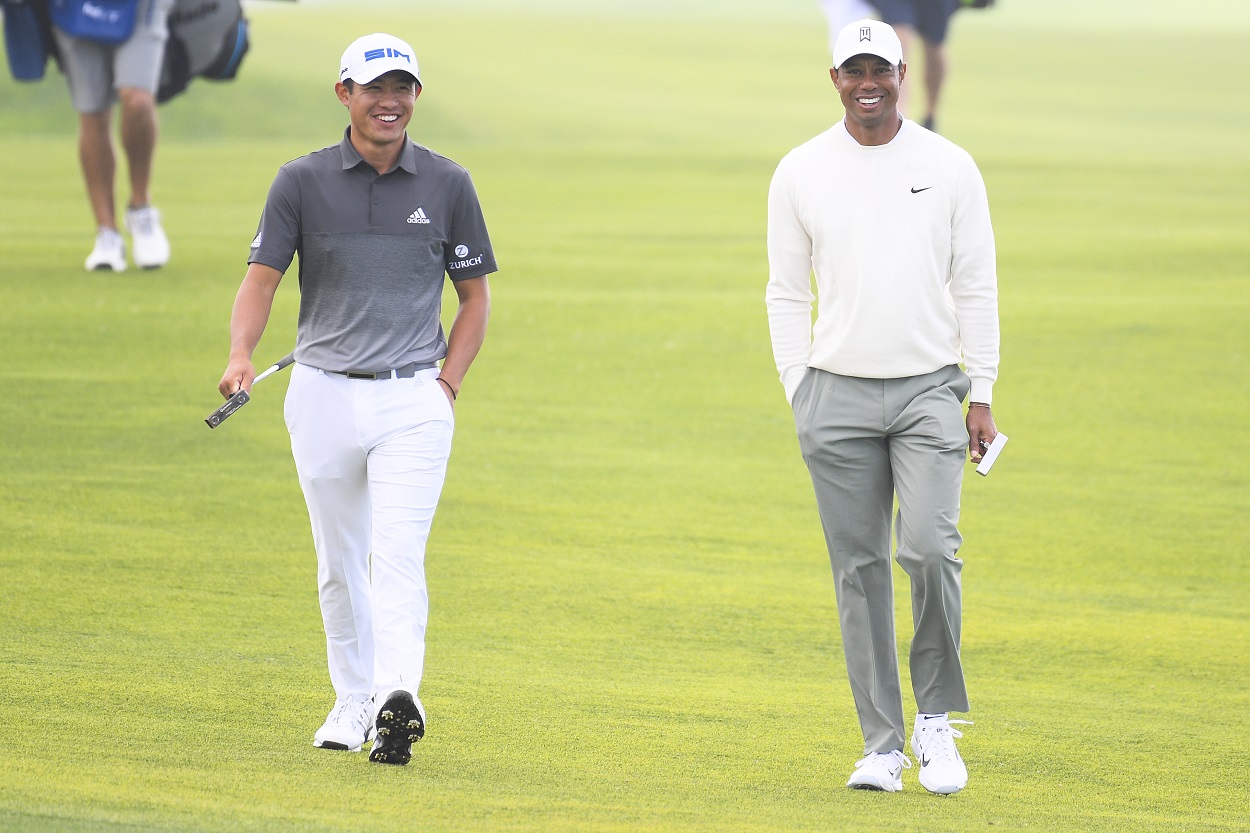 Why Collin Morikawa Refuses to Watch the Controversial HBO Documentary on Tiger Woods
Collin Morikawa refuses to watch the HBO documentary on Tiger Woods, who the young PGA Tour star has been compared to quite a bit recently
Tiger Woods hasn't hit a single golf shot on the PGA Tour in 2021 but the 15-time major champion has certainly been a big topic of conversation all year long. Of course, the biggest news concerning Tiger was the recent single-car accident that required him to undergo emergency surgery for multiple leg injuries. But before that, the big topic surrounding Woods was the controversial, two-part documentary on his life produced by HBO, simply called Tiger, which certainly drew plenty of interest. But one person that had no interest in the doc was the youngster who's been compared to Tiger quite a bit over the last year, Collin Morikawa, who recently explained why he didn't tune in.
Collin Morikawa has been compared to Tiger Woods quite a bit over the last year
A highly-accomplished amateur player at Cal-Berkeley, Collin Morikawa made his professional debut at the age of 22 at the 2019 RBC Canadian Open, where he finished tied for 14th. He notched his first PGA Tour win at the Barracuda Championship, which drew some comparisons to Tiger Woods as it was just his sixth start as a professional. Woods won his first PGA Tour event back in 1996 in his fifth start. But that was just the beginning of the comparisons.
Morikawa began his pro career by making 22 straight cuts on the PGA Tour. The only other man to do so was, of course, Tiger Woods, who played the weekend in his first 25 starts on tour.
Just weeks after missing that first cut, Morikawa picked up his second win with a brilliant performance at the Workday Charity Open at Muirfield, where he outdueled Justin Thomas in an incredible playoff. With the victory, he became just the second player in history to win his second PGA Tour tournament before missing his second cut. The other? Tiger Woods.
Then Morikawa went out and won the PGA Championship at Harding Park, joining Woods as one of just four men to win the tournament before turning 24, Jack Nicklaus and Rory McIlroy being the other two.
The youngster has played down the comparisons to the 82-time PGA Tour winner
Despite his meteoric rise, Collin Morikawa fully understands that he's got a long way to go to match the career accomplishments of Tiger Woods and has downplayed the comparisons, staying very humble when discussing the 82-time PGA Tour winner (h/t New York Post).
"There's Tiger Woods and there's the rest of us."

Collin Morikawa on Tiger Woods
Woods made it a point to congratulate Morikawa the next time he saw him after Morikawa's win at the PGA Championship and the two have forged a solid relationship, which is why the young star has refused to watch Tiger on HBO.
Why Collin Morikawa refuses to watch the HBO documentary on Tiger Woods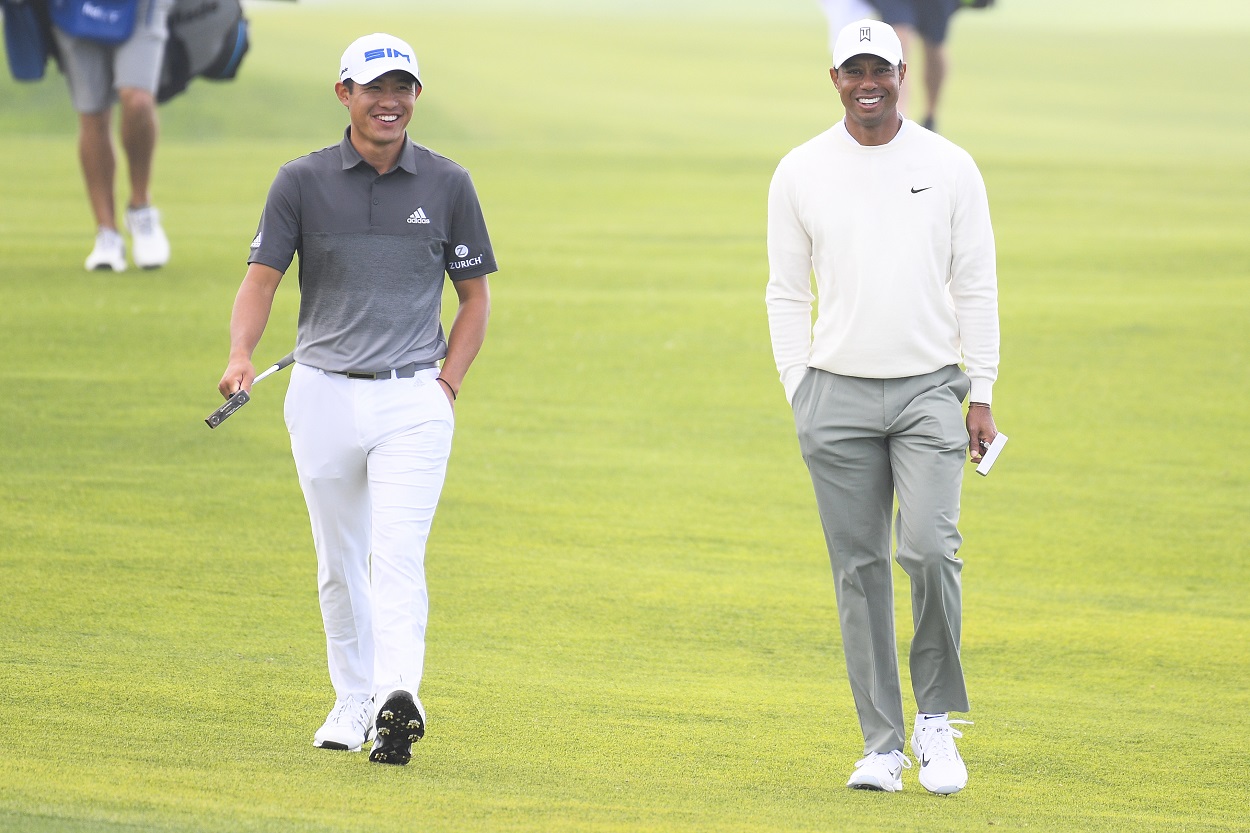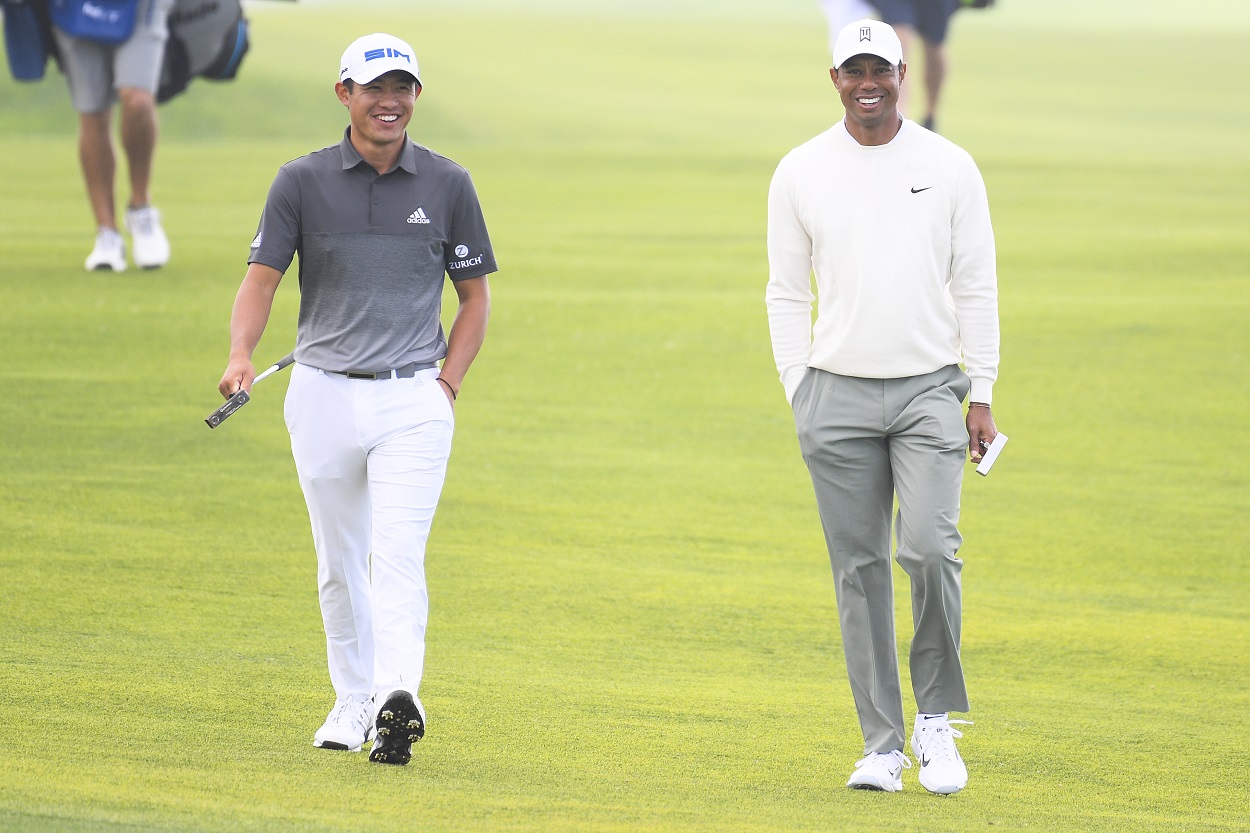 In a recent interview with Golf Digest, Collin Morikawa spoke on his relationship with Tiger Woods, saying it was his dream to one day play alongside Tiger on the PGA Tour, which he's obviously accomplished. But he's also gotten to know Woods away from the course and he's extremely thankful for that connection.
When he was asked whether he'd watched or planned to watch the two-part HBO documentary that aired in January, Morikawa said he had no interest in it unless Tiger himself was involved in the project, which he wasn't.
"You know, we all know the history of what happened. Facts are facts. But for a Tiger documentary, unless he was going to be the one narrating it, I really have no interest.

"To be honest, the best way you can get to know someone is by talking to them, right? You're getting to know me through this interview. I'm getting to know you by the questions you're asking. And for me to be able to ask Tiger personal questions, face-to-face, about golf, sports, family, whatever it may be, that's all that matters to me. I've idolized him and he's been a role model or a huge reason why I'm here today.

"So you know, from what I have seen, comments and whatnot, there is no interest for me to watch it."

Collin Morikawa on Tiger Woods
And there you have it.
And just as I finish writing this, Collin Morikawa has locked up the WGC-Workday Championship at The Concession in Bradenton, Florida, making him just the second player to win a major championship and a World Golf Championships event before the age of 25. The other? I think you know.