Part 1 of the New Tiger Woods Documentary on HBO Makes It Crystal Clear Why He Didn't Want To Be Involved With the Project
The first half of Tiger, the new two-part documentary about 82-time PGA Tour winner Tiger Woods, aired on HBO on Sunday night and if you were one of those thinking that you might finally get some personal insight from the private superstar himself, similar to what we got from Michael Jordan in The Last Dance, you now know that it's just not going to happen.
Announced last summer, Tiger directors Matthew Hamachek and Matthew Heineman said the aim of the project was "to dive deeper and create an unflinching and intimate portrait of a man, who like all of us, is imperfect and inherently human." However, they had to attempt to do that without the involvement of Tiger Woods himself, who refused to do the project on multiple occasions, or anyone in his immediate family, instead relying on archival footage and interviews with more than two dozen subjects, many of whom were once close to him but have been kicked out of his inner circle at one time or another.
Tiger also uses plenty of content from the unauthorized biography, "Tiger Woods," written in 2018 by Jeff Benedict and Armen Keteyian, a book with which Woods' team took issue with upon its release. So it shouldn't be a surprise that they're not happy about the HBO doc either. And given the first half, it's pretty clear why Tiger himself didn't get involved with the project.
Earl Woods was portrayed as kind of a villain in the first half of the new Tiger Woods documentary
The first half of Tiger focuses quite a bit on the relationship between Tiger Woods and his father, Earl, who famously put a golf club in his son's hands at a very young age and molded him into the player he became, both physically and mentally.
Now, while things started off well enough in the first episode, diving into how Tiger idolized his father, things took a bit of a turn as the first 90 minutes rolled along and Earl Woods essentially came off as somewhat of a villain, didn't he?
It almost seemed as if the filmmakers wanted to make him Joe Jackson whipping Michael and the Jackson 5 into shape, didn't it? If you go back and watch the first part again, you'll notice the slo-mo cuts and the villainous music in the second half whenever he's shown or mentioned. They even brought in Tiger Woods' kindergarten teacher to call him a "pain in the ass," which just seemed a little weird.
Now, was Earl Woods perfect? Certainly not. The stories of his drinking and womanizing that came from that golf pro at the Navy course certainly didn't paint a pretty picture and the stories from Tiger's first girlfriend were a bit scathing as well. But when Tiger broke down after winning The Open Championship in 2006, which came just over two months after Earl passed, did that look like a guy who hated his father as the film tried to suggest?
The second half of the documentary will focus on his epic fall and subsequent comeback
If Tiger Woods didn't want to be involved in the project due to how the filmmakers tackled the relationship between him and his father, it's likely he really wouldn't want to be a part of the second half of Tiger as that will dive into his infamous sex scandal, which will include an interview with the woman at the heart of it, Rachel Uchitel. As we've already seen, the doc will also feature Tiger's famous DUI arrest in 2017.
However, part two will also put some focus on his famous comeback from scandal and injury, which culminated with his fifth win at The Masters in 2019.
The second half of Tiger airs on HBO this Sunday at 9:00 p.m. Eastern.
Tiger Woods twice refused to do the project and his agent has denounced it as 'salacious'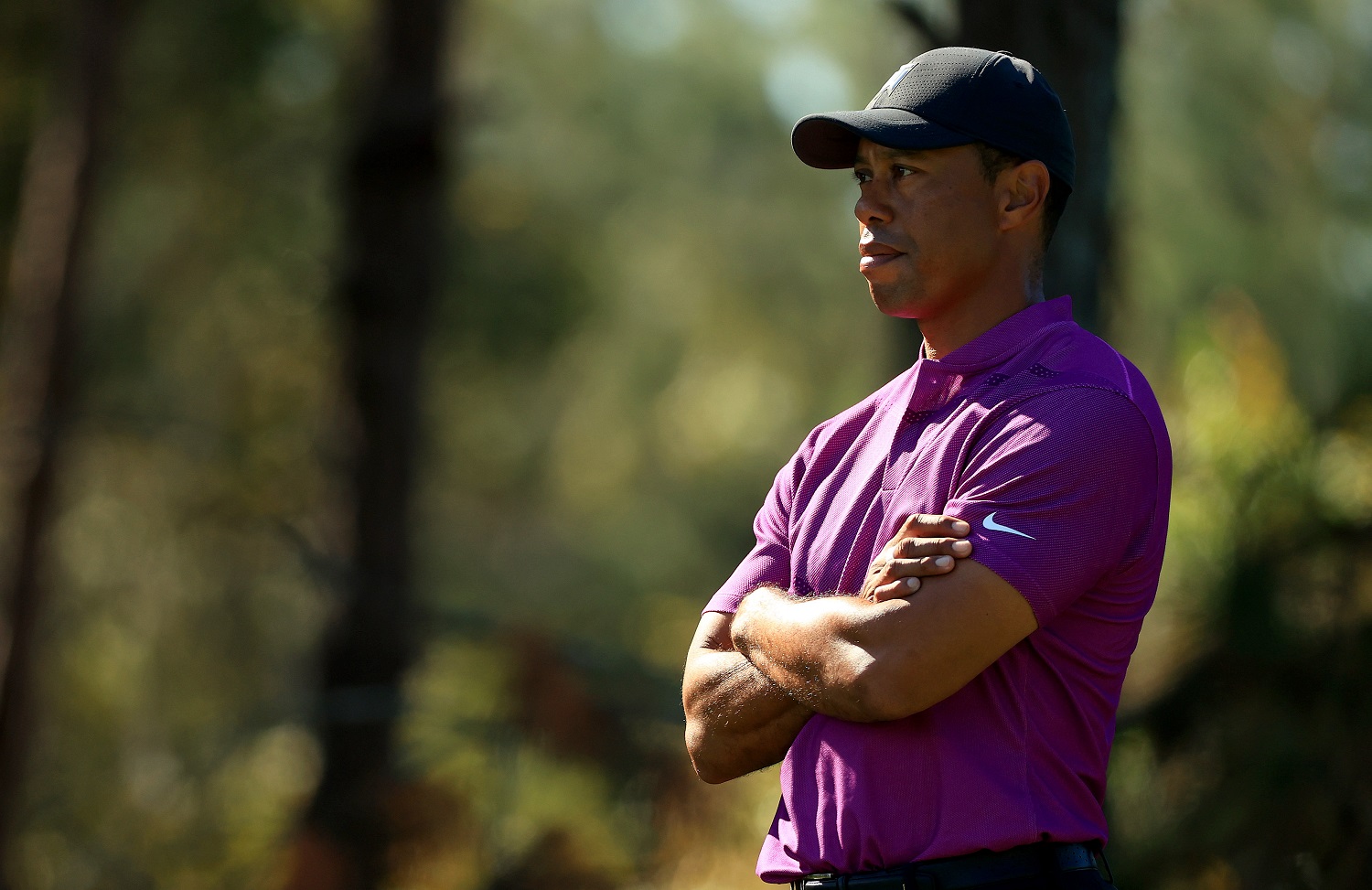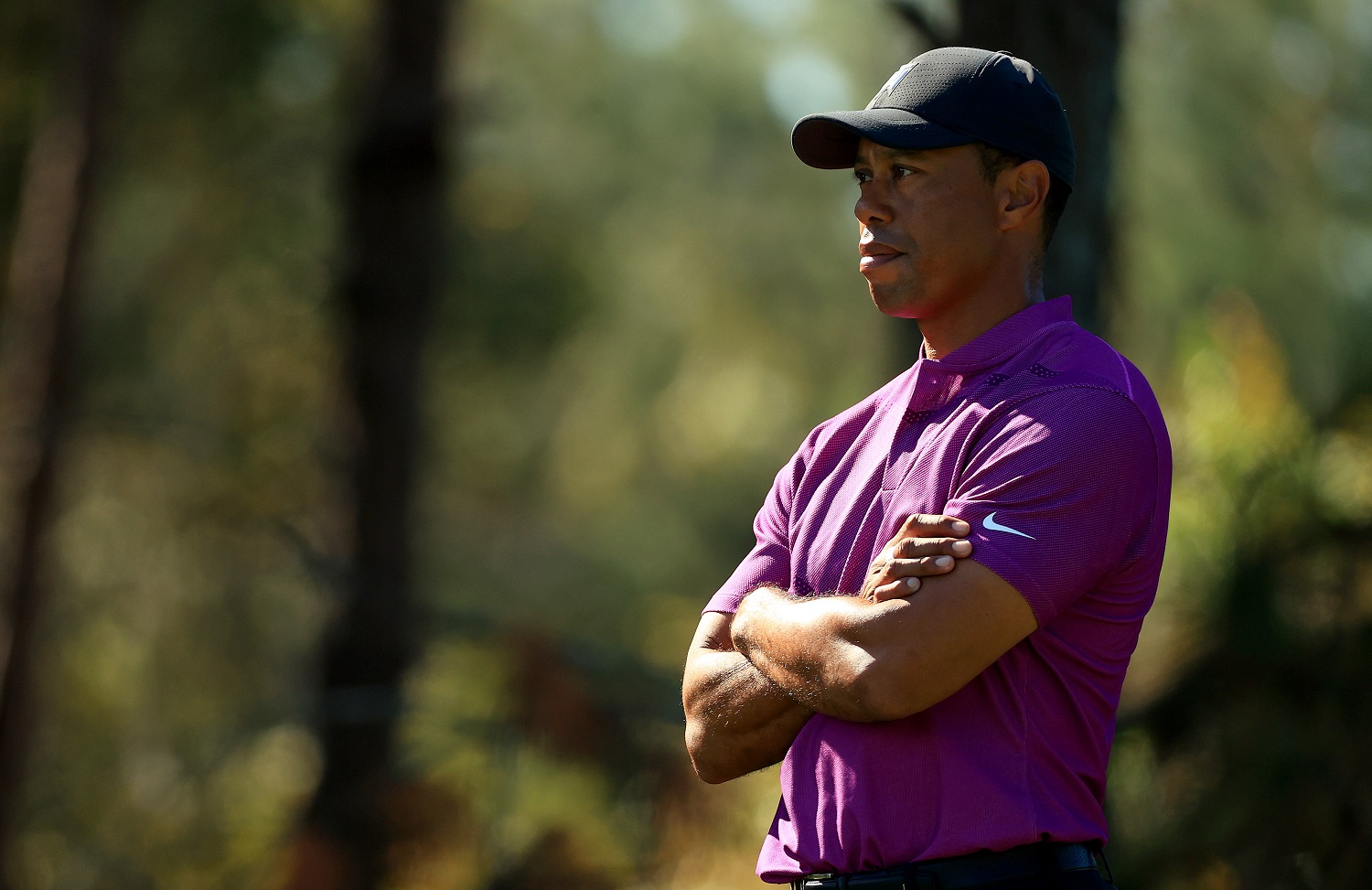 As mentioned, Tiger Woods' team was not pleased with the 2018 book and his longtime agent, Leigh Steinberg has already slammed the HBO documentary for not telling the whole story about his famous client (h/t Golf Digest).
"Just like the book it is based off of, the upcoming HBO documentary is just another unauthorized and salacious outsider attempt to paint an incomplete portrait of one of the greatest athletes of all time."

Tiger Woods' agent, Leigh Steinberg
Golf.com reported that Tiger Woods was asked twice to get involved with the documentary, once before filming began and again as the film got closer to production, but obviously declined on both occasions.
It's certainly not a surprise that the guy who has a boat named "Privacy" didn't want to get involved with such a project but just think how incredible it would have been to see Tiger Woods responding to some of these stories and claims like Michael Jordan did in The Last Dance. But if you're waiting on something like that to ever happen, don't hold your breath.