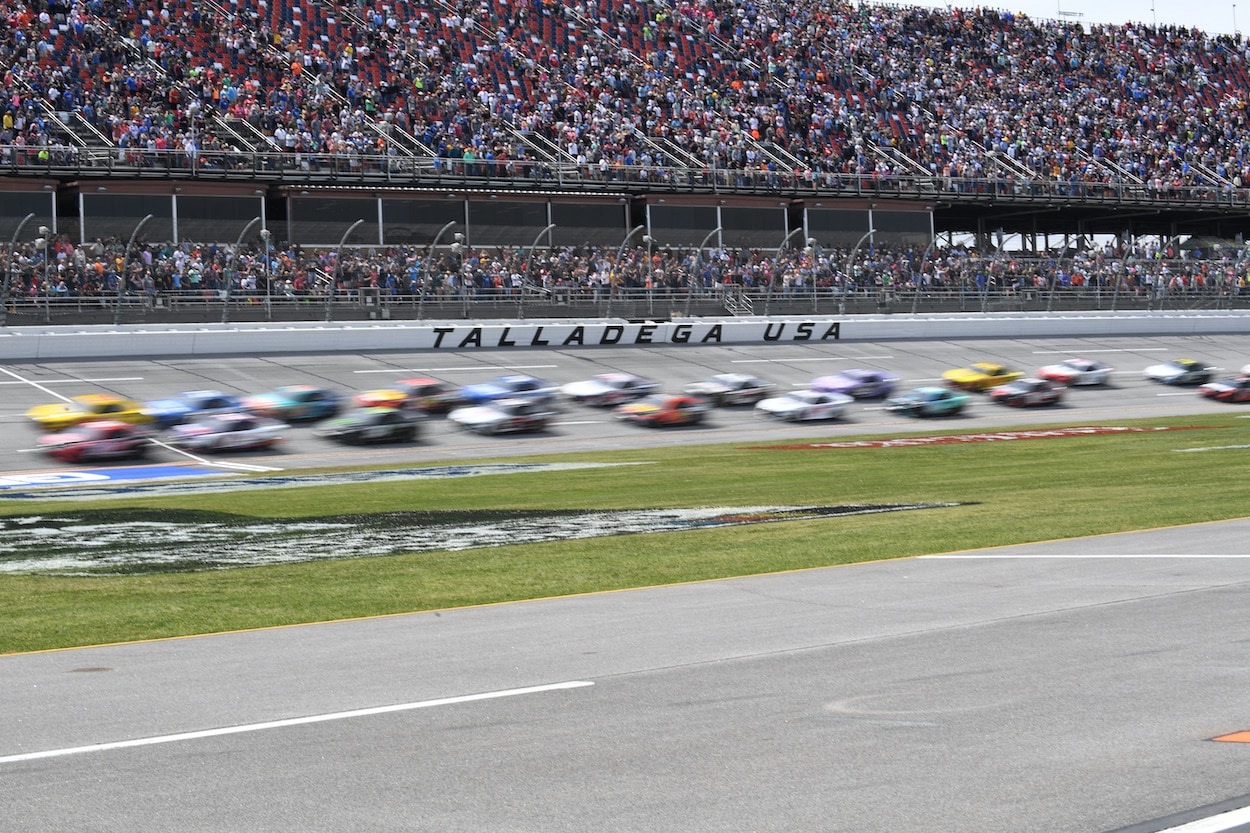 Commercial Tracker: 2023 NASCAR Cup Series Spring Race at Talladega
The Geico 500 from Talladega Superspeedway included 22 commercial breaks that featured 142 commercials, lasting 53:20, or 25% of the race.
Each week we are tracking the number of commercials shown during each NASCAR Cup Series race broadcast, breaking it down by total number of commercial breaks, including side-by-sides, total commercials, total amount of time spent in a commercial break, and total green-flag laps missed by the television viewing audience.
The Geico 500 at Talladega Superspeedway begins and so does bombardment of commercials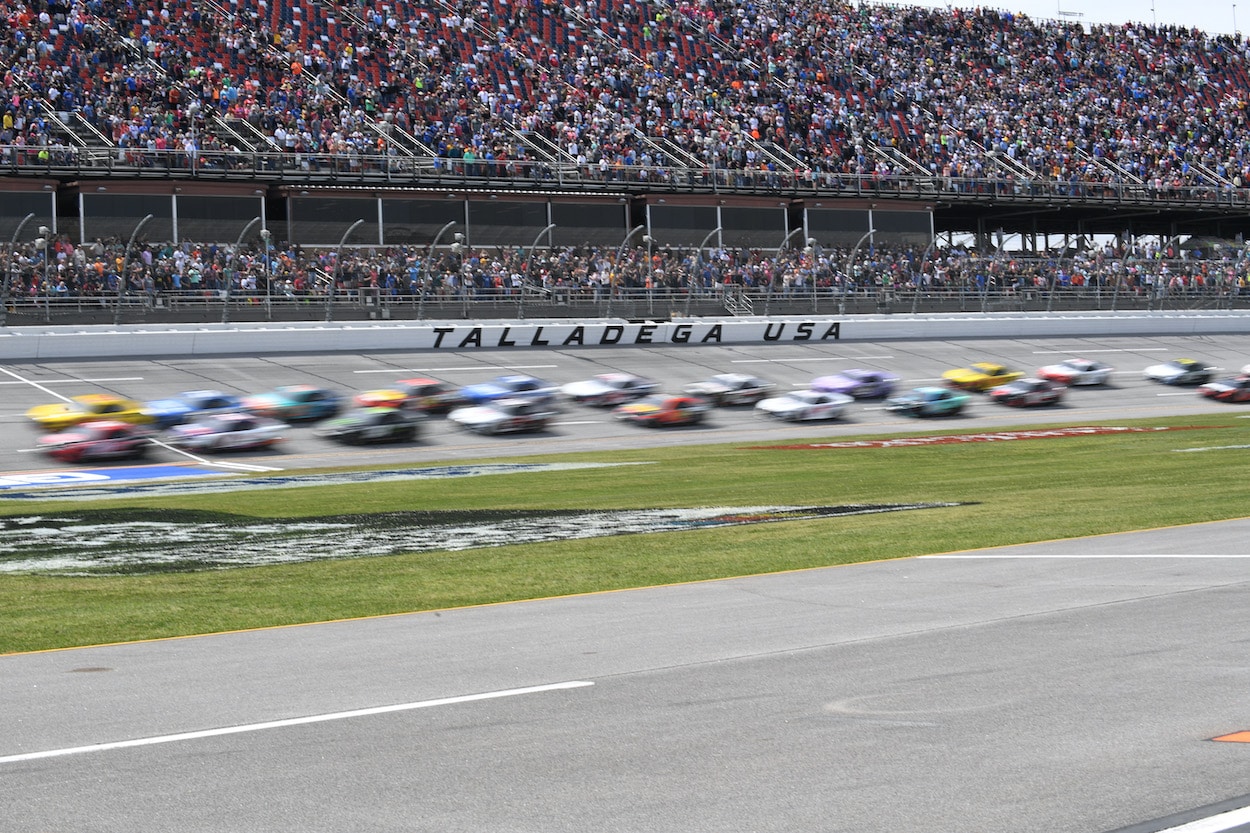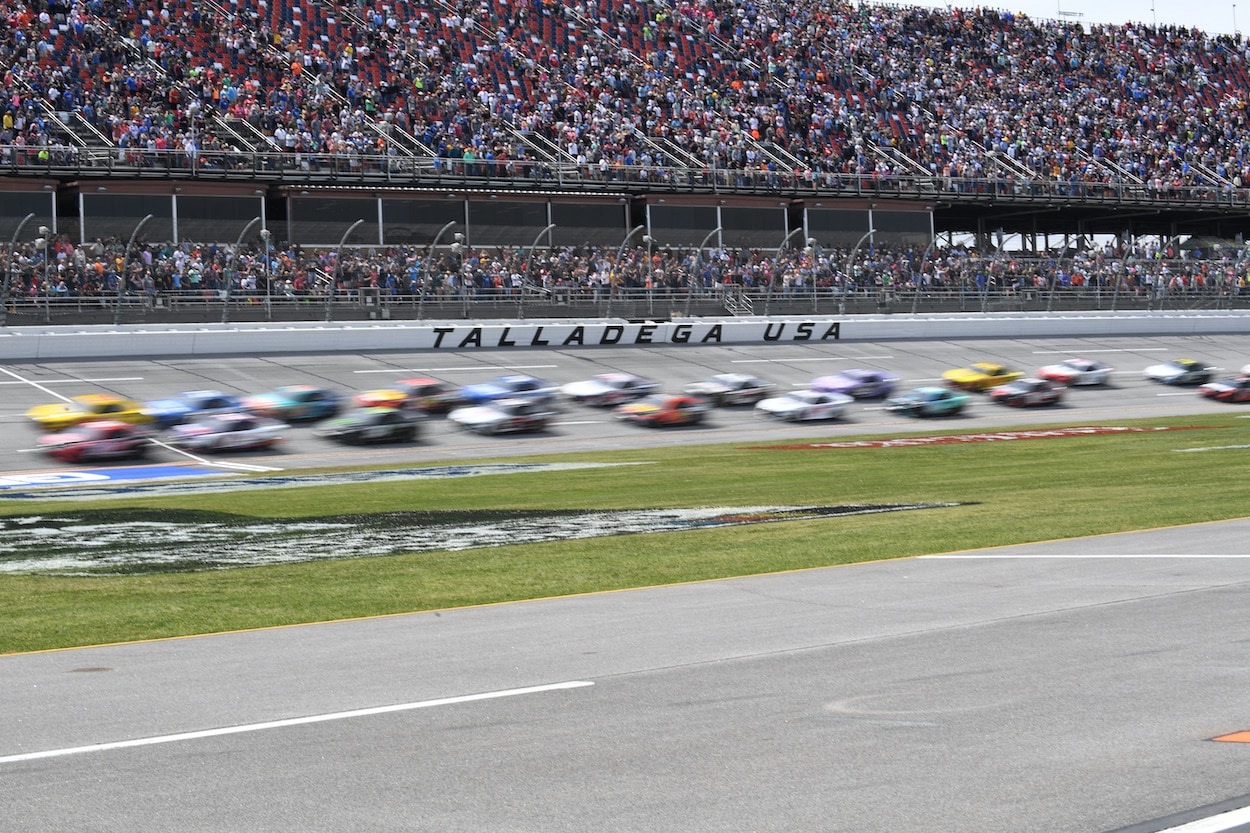 The Geico 500 at Talladega Superspeedway began with the waving of the green flag at 3:23 ET and fans were introduced to their first commercial break on Lap 2, with a caution for Michael McDowell. That first set of commercials included five ads that lasted for 2:15. And Fox was just getting started. 
Just 10 laps later fans were treated to the second break and first during green-flag racing. The seven-commercial break ran for 2:35 and fans missed a total of four green-flag laps around the 2.66-mile track. 
The next break arrived 11 laps later and included another round of seven spots, which ran for 3:00. Fans missed an additional three laps of green-flag action.  
Fox aired nine commercial breaks (one side-by-side) during Stage 1, including two at the stage break, and it featured a staggering 65 commercials that lasted for 22 minutes. This was a classic case of front-loading commercials, and it was hard for fans watching at home to get in any flow early in the race.
Stage 2 has normal number of spots
The second stage returned to normal commercial levels, with the first break coming on Lap 73, and it included seven ads that ran for 2:30. Fans missed four laps of green-flag racing.
Fox aired its second green-flag break of the stage a dozen laps later, and fans missed an additional three laps while watching seven more commercials that ran for 2:55. 
Like Stage 1, the second stage included a single side-by-side break out of the six total and included 39 commercials that lasted for 16:25. 
Final stage includes interrupted commercial 
Following a pattern, Fox started the final stage with its fifth and final green-flag break, where fans missed four laps while watching six commercials that ran for 2:30. 
Viewers at home didn't miss any more action the rest of the race as the remaining breaks were either side-by-side (two) or came during a caution. 
In total, fans saw seven breaks, including an abbreviated one at the end where the network cut short a commercial to return to the race. The final stage included a total of 38 commercials that lasted for 14:55. 
Final numbers 
| | |
| --- | --- |
| Total Time of Race (Green to Checkered) | 3 Hours 32 Minutes |
| Total Commercial Breaks (Side-By-Sides) | 22 (4) |
| Total Commercials | 142 |
| Total Time of Commercials | 53:20 (25.16% of race broadcast) |
| Total Laps Missed by Viewing Audience | 18 green-flag laps |
For the latest breaking news and information about NASCAR's three national series, check out @kdsportswriter on Twitter.