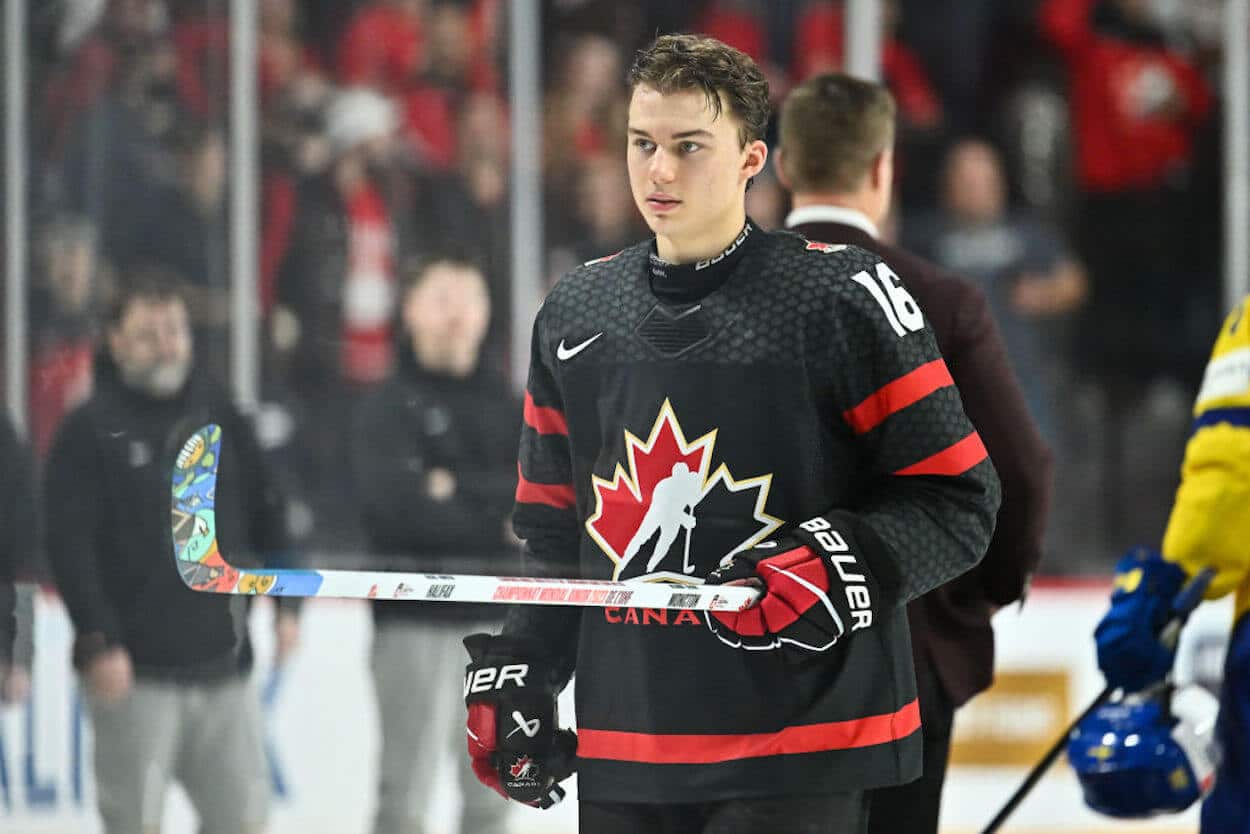 Connor Bedard Already Has Some Specific Plans for His NHL Salary
While Connor Bedard isn't going to ink a $500 million contract on his first day in the NHL, that shouldn't stop him from following through on his plan.
While NHL players might not make a great deal of money compared to other professional athletes — there are no $500 million contracts here — their salaries are still nothing to sneeze at. Making millions of dollars to play a children's game is a pretty sweet gig, and Connor Bedard is about to get in on the action.
After making a name for himself at the Major Junior level, the North Vancouver native seems destined to become the first overall pick of the 2023 NHL draft. That will put him in line for a sizable entry-level contract; with the single stroke of a pen, the teenager will become a millionaire.
And while that will open up a realm of limitless possibilities, Bedard has some humble plans for his NHL salary. While it might be tempting to go on a shopping spree, he wants to use his newfound wealth to give back.
Connor Bedard wants to take care of his parents once the money starts flowing
While hockey culture isn't universally positive, its influence runs deep. Consider Connor Bedard as an example of that. The star forward is only a teenager and is yet to reach the heights of the NHL, but he's already well-versed in the concept of humility.
The young center has plenty of role models, including Sidney Crosby. And while there's plenty to admire about the Penguin's game, Bedard also focuses on how the Nova Scotian conducts himself after stepping off the ice.
"[Crosby is] just incredible," Bedard told ESPN's Emily Kaplan. "You see him with kids, you see him with the media, and he never really makes a mistake. He carries himself so well, always. There's a humbleness to him. He doesn't love talking about himself. He always tries to involve his teammates, involve people that have helped him."
You can see that influence in the teenager's plans for the future. If he strikes it rich in the NHL — there's no room for saying when even though he's the surefire first overall pick — Bedard knows exactly how he'll spend a chunk of the money. Rather than buying a new car or some flashy jewelry, he's focused on the people who laid the foundation for everything: his parents.
"I'll probably get my mom something," Bedard explained. "My dream is to pay off their house or get them a house. I hope I can do that one day."
Bedard's initial salary won't be massive, but it will still be more than enough to accomplish his goal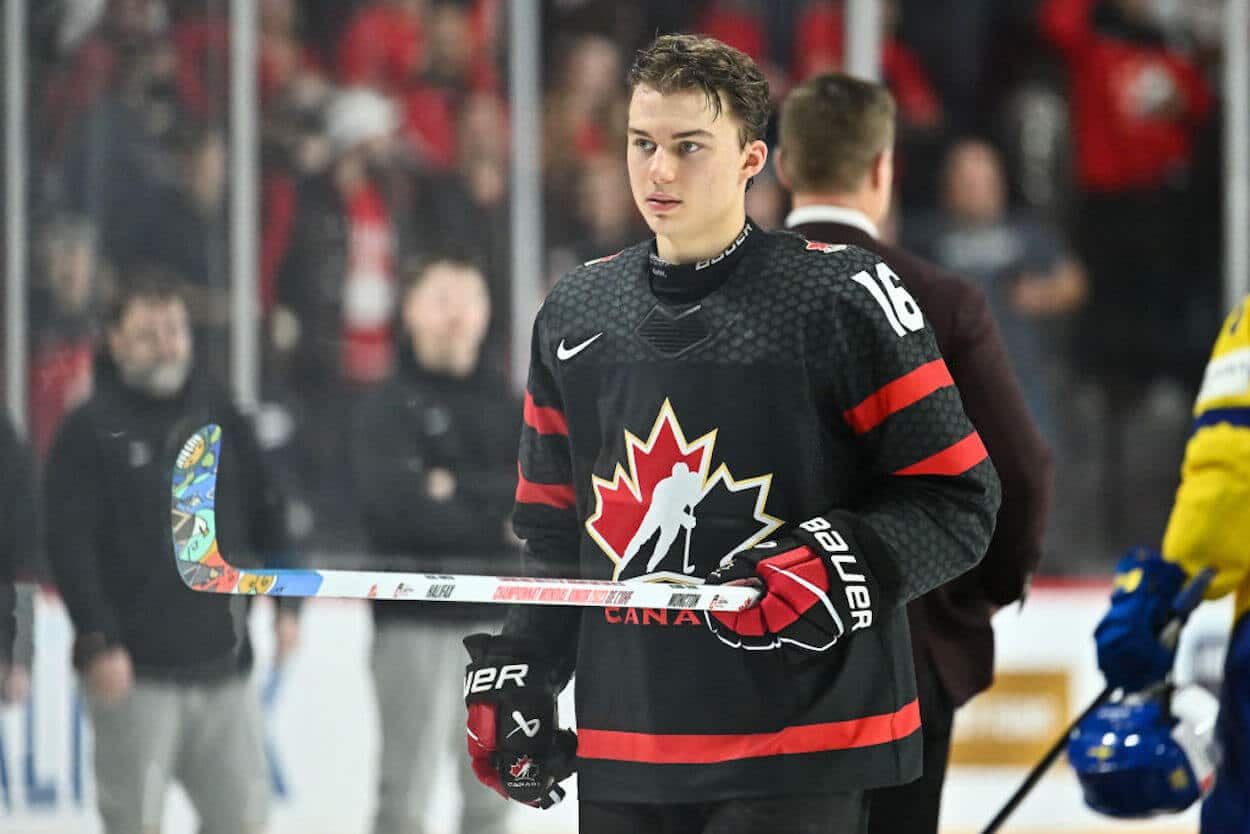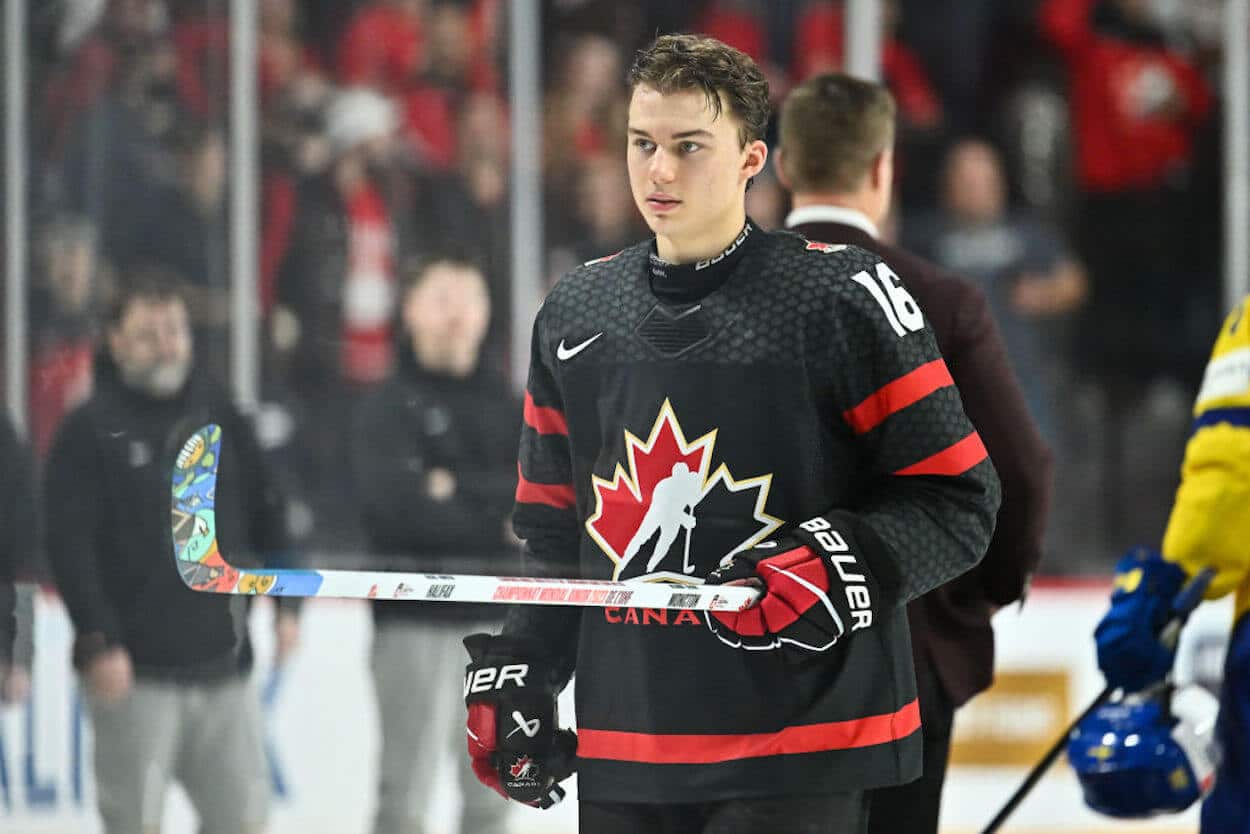 Remember how I began this piece by saying NHL salaries aren't massive compared to those found in other professional sports? While that may be true, it shouldn't stop Connor Bedard from taking care of his parents.
In the NHL, rookies have to sign what are called entry-level contracts, which are limited in terms of length and wages. Given Bedard's age, his first deal will automatically be three years long. And the annual salary, according to Cap Friendly's charts, can max at $4,450,000. (That's broken up across base salary, signing bonus, and two other levels of bonus, but we don't need to worry about the nuts and bolts of that right now).
Since Bedard will be the first overall pick — or, at the absolute worst, the second selection — it's safe to assume that his salary will reach the top of that scale. Even if he doesn't achieve every single bonus, the teenager will still be making millions. Add endorsement deals into the mix, and there will be more than enough cash coming in to pay off an existing house. Buying a new home could be trickier, but it's certainly possible, depending on the family's tastes.
Predicting anything in the future, let alone a professional sports career, can be tricky; even someone as talented as Connor Bedard is never a sure thing. With that being said, though, the teenager is essentially guaranteed a respectable rookie contract; even if things go terribly wrong, his draft status will probably mean he'll receive a second kick at the can and some cash to go with it.
If things go right, though, he and his family will be living the high life.