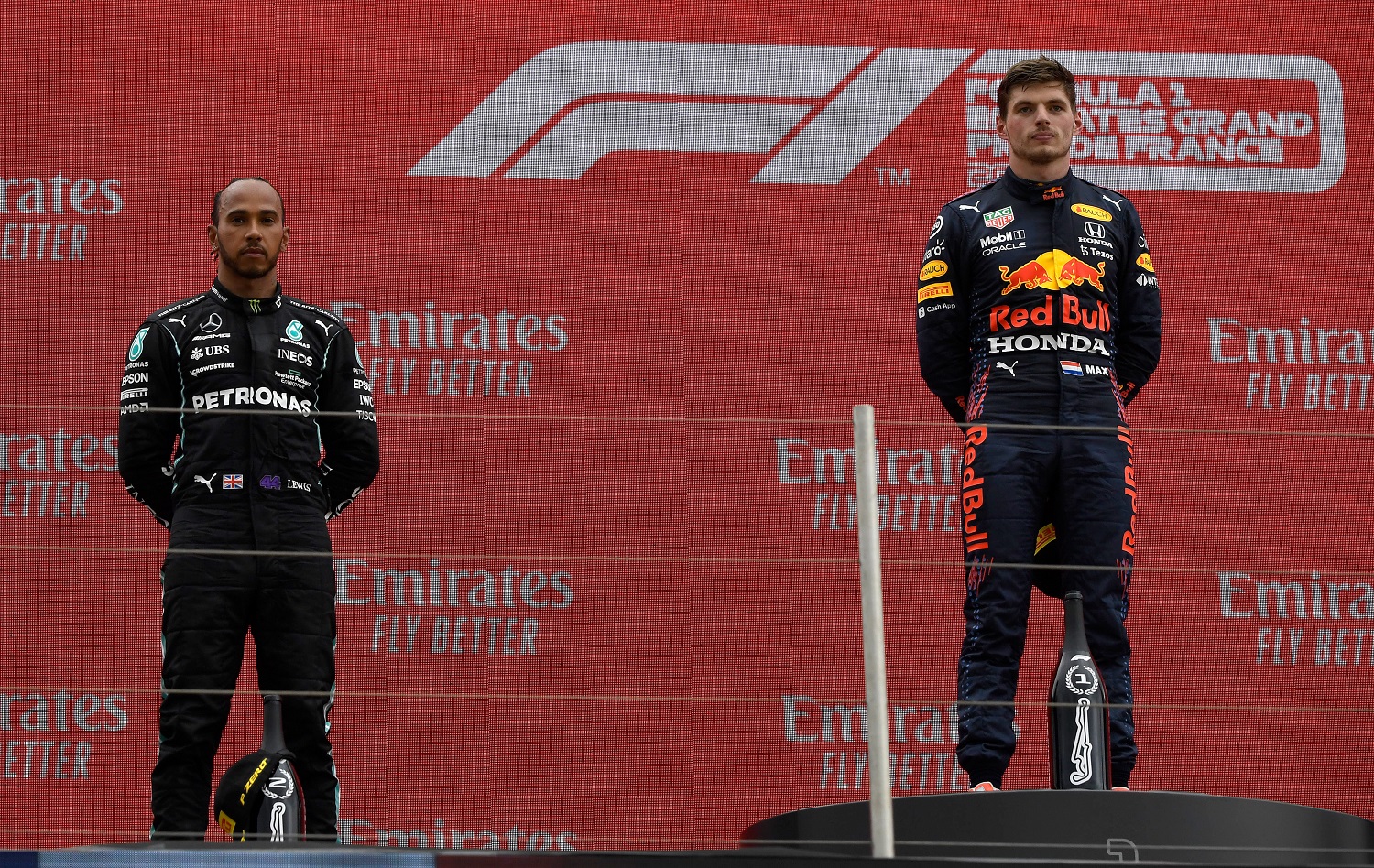 Continuing To Attack Lewis Hamilton Only Embarrasses Red Bull Racing
Lewis Hamilton and Max Verstappen are engaged in an exciting battle for the Formula 1 driving championship. An incident at the British Grand Prix has been in the spotlight for two weeks.
Saturday's qualifying at the Hungarian Grand Prix deprived fans of the scenario between Lewis Hamilton and Max Verstappen they wanted and expected for Sunday's race.
Formula 1 officials know it is only a temporary reprieve, but it turned down the tension. The two best drivers in the series are going to share the front row again at some point this season. In fact, it will happen several times, and the tension in the starting grid will be unbearable as long as Hamilton and Verstappen battle for the F1 championship.
But that will have to wait a month or more.
Lewis Hamilton qualifies first and Max Verstappen third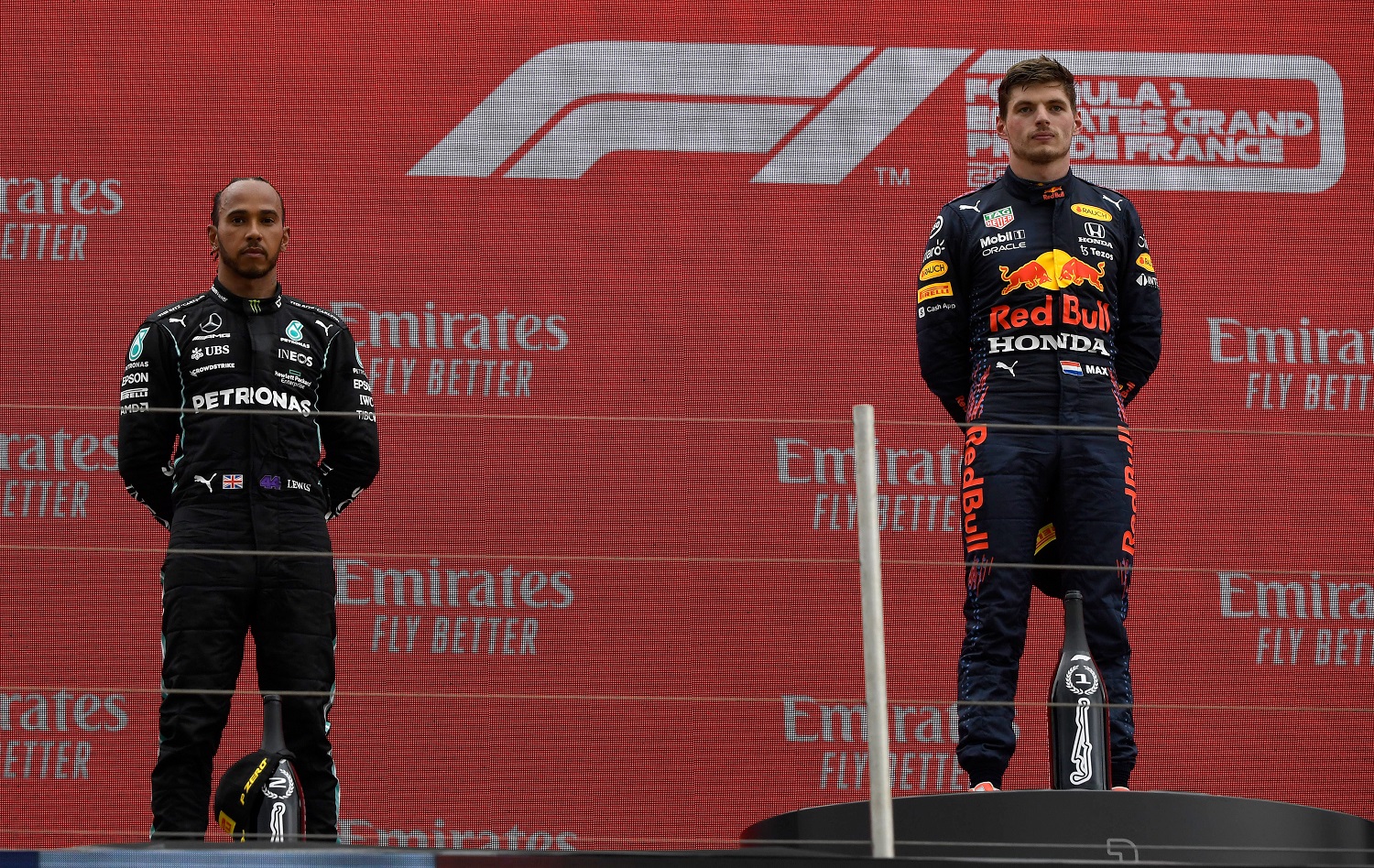 Race fans greeted Hamilton with a chorus of boos after he secured the pole for the Hungarian GP, the last Formula 1 stop before the series goes on hiatus for four weeks. Hamilton took the honors with a lap of 75.419 seconds over the 4.381-kilometer circuit.
Valtteri Bottas, Hamilton's Mercedes teammate, earned the No. 2 position, followed by Red Bull Racing ace Verstappen, who holds a narrow lead over Hamilton in the points standings. On the final run, Hamilton and Bottas went out at the back of the field but in front of the Red Bull cars. Their out lap was slow, which backed up Verstappen and Sergio Pérez. Consequently, Pérez didn't log a final qualifying attempt, leaving him in the fourth spot on the grid.
That did not play well with Verstappen's fans, and Red Bull executive Christian Horner took notice. "It's a bit of gamesmanship," he said, according to The Guardian. "Lewis had a lap in the bank and is backing it up. It is his right to do that, he has the track position."
Hamilton said traffic in front of him slowed him down. Interestingly, Verstappen found Hamilton afterward and acknowledged the seven-time series champion's 101st pole triumph with a fist bump. The two have been cordial that way all season.
Max Verstappen has heard enough about the British Grand Prix
The gesture by Verstappen toward Hamilton is a good sign in their relationship, which was always respectful before the pair clashed at the British Grand Prix two weeks ago. Their first-lap crash sent Verstappen hard into the wall, ending his day. Race stewards assessed Hamilton a 10-second penalty for the incident, but that did not stop him from winning.
Sniping between officials of the two teams has been intense since, with Red Bull pushing for additional sanctions. The relentless complaining infuriated Mercedes executives, and even Verstappen grew tired of the controversy.
Asked once again about the wreck, Verstappen grew testy. "Can we already stop about this?" he asked. "We have had so many f—— questions about this it's just ridiculous. On Thursday we were answering this stupid s— all the time, so can we just stop with it please?"
With the two Mercedes cars on the front row Sunday, the likelihood of first-lap drama is greatly reduced, but Formula 1 fans can expect a fight to the finish. Hamilton has a knack for scoring wire-to-wire victories, and Verstappen will presumably challenge the British driver at some point, which should be exciting enough.
Continuing to attack Lewis Hamilton only embarrasses Red Bull
The Red Bull Racing brass is finally out of options. They met with Formula 1 officials and their Mercedes AMG Petronas counterparts Thursday to present what they considered new evidence about what transpired at the previous race. Frontstretch.com reported that the stewards correctly rejected the bid.
First, the Red Bull contingent argued that Hamilton's race-winning pass on Charles Leclerc at Silverstone illustrated how Hamilton could have avoided tapping Verstappen's car. As the website pointed out, there were entirely different tire and race conditions in those two moments. And Leclerc is no Verstappen.
Then, Red Bull tried introducing a test it ran with Alex Albon driving one of their old cars at Silverstone, purportedly replicating the line that Hamilton took through the corner leading up to the crash. It must have taken all the strength the stewards could muster for them to not laugh that "evidence" out of the room.
What makes it especially embarrassing for Red Bull, however, is that they finally have cars that are the equal of what Mercedes puts on the track. In fact, their cars might even be better. They also have a driver capable of going head-to-head with Hamilton in each of the 13 remaining races.
Verstappen holds a 185-177 lead in their season battle. Putting so much emphasis on a single incident that is anything but clear-cut reeks of panic. When even Verstappen tires of talking about it, the time is right to focus on Hungary.
Like Sportscasting on Facebook. Follow us on Twitter @sportscasting19.