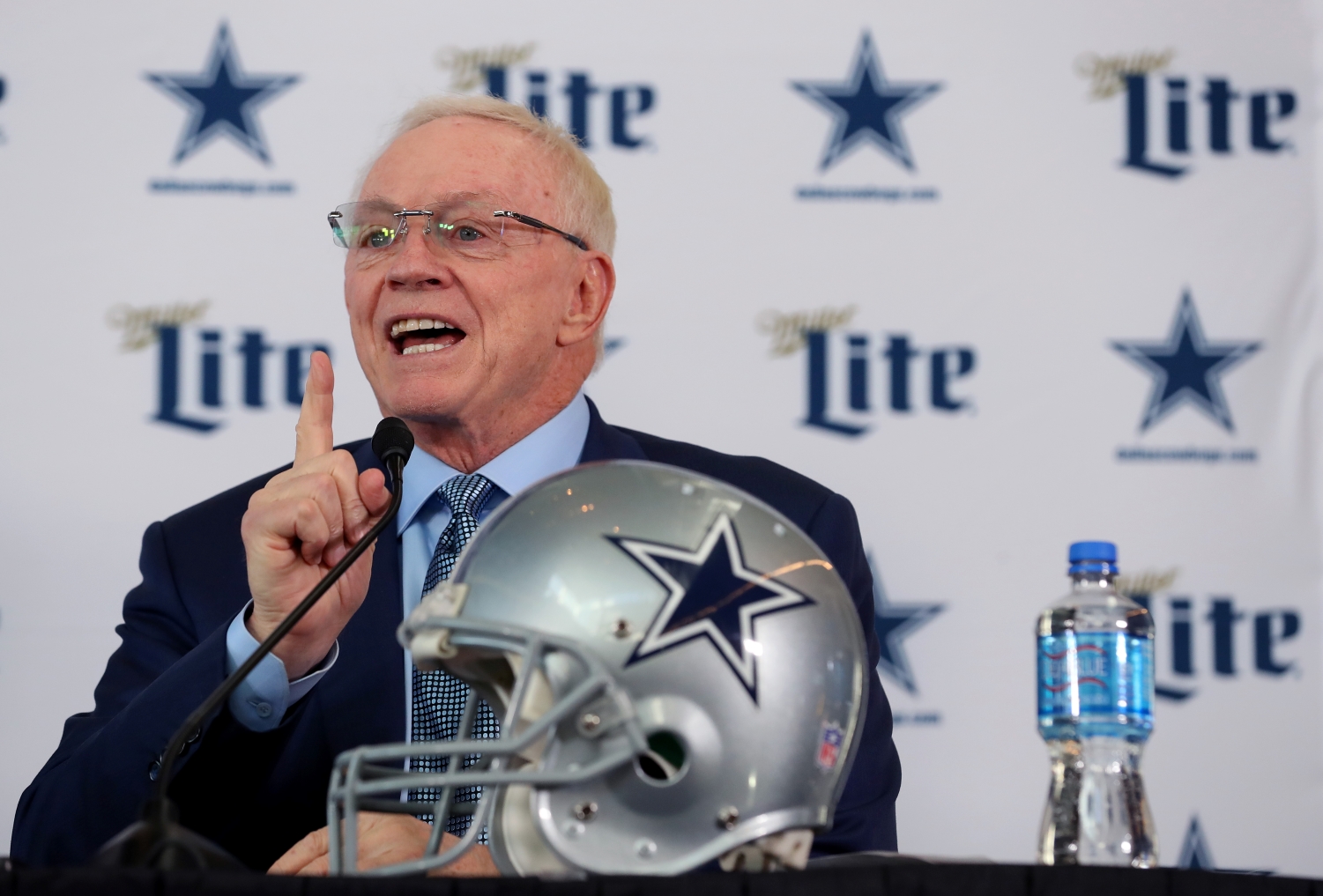 Cowboys Fans Better Prepare for Jerry Jones to Overhype Another Reclamation Project That's Bound to Disappoint
Dallas Cowboys fans have heard Jerry Jones overhype low-risk, high-reward signings before. They should expect more of the same based on the latest report on free-agent safety Malik Hooker.
Dallas Cowboys fans have heard Jerry Jones make more than a few hyperbolic statements over the years. Passionate about his team and desperate for another Super Bowl title, the outspoken owner has shown no hesitation about trying just about anything to bring the Lombardi Trophy back to Dallas. In fact, Jones has raised eyebrows in the past by bringing in players who haven't lived up to expectations at the NFL level.
Unfortunately for the Cowboys, many of those reclamation projects failed to pan out in the long run. Still, that doesn't seem to be stopping Dallas from pursuing another player who desperately needs to resurrect his career.
However, while Jones looks bound to spin another overly optimistic narrative, Cowboys fans should prepare themselves for disappointment in the future.
Many of Jerry Jones' reclamation projects haven't panned out in the end
The Cowboys certainly have tried to coax greatness out of talented players over the years. However, many of Jones' reclamation projects ultimately didn't work out.
In 2014, Dallas acquired linebacker Rolando McClain in a late-round pick swap with the Baltimore Ravens. A first-round selection by the then-Oakland Raiders in the 2010 draft, the former Alabama star joined the Cowboys as something of a high-risk, high-reward gamble. While the trade initially looked like an excellent move by Jones, McClain experienced injury, off-field, and attitude issues that caused him to fall out of favor in Dallas, too. In fact, the 32-year-old never played in another NFL game after the 2015 season.
Ironically, that was also the year in which Jones gave another big-name defensive player a chance for a fresh start. However, there's no doubt the Cowboys made a massive mistake by bringing Greg Hardy on board. The physically gifted defensive end may have provided some pass-rush production, but he lasted just one year in Dallas due largely to his lack of professionalism and the blowback from his domestic violence case.
Of course, Jones took a plunge on Aldon Smith last offseason. Once viewed as one of the league's most dangerous sack artists, the former San Francisco 49ers star didn't play a single down from 2016-19 because of suspensions. While Smith deserves credit for playing all 16 games in his first season in Dallas, the 31-year-old didn't exactly deliver game-changing results. Given all the preseason hype surrounding the 6-foot-5, 255-pound defensive end, it's safe to say Jones probably expected more than five sacks and 14 quarterbacks hits.
Cowboys fans better prepare for the outspoken owner to overhype another free-agent signing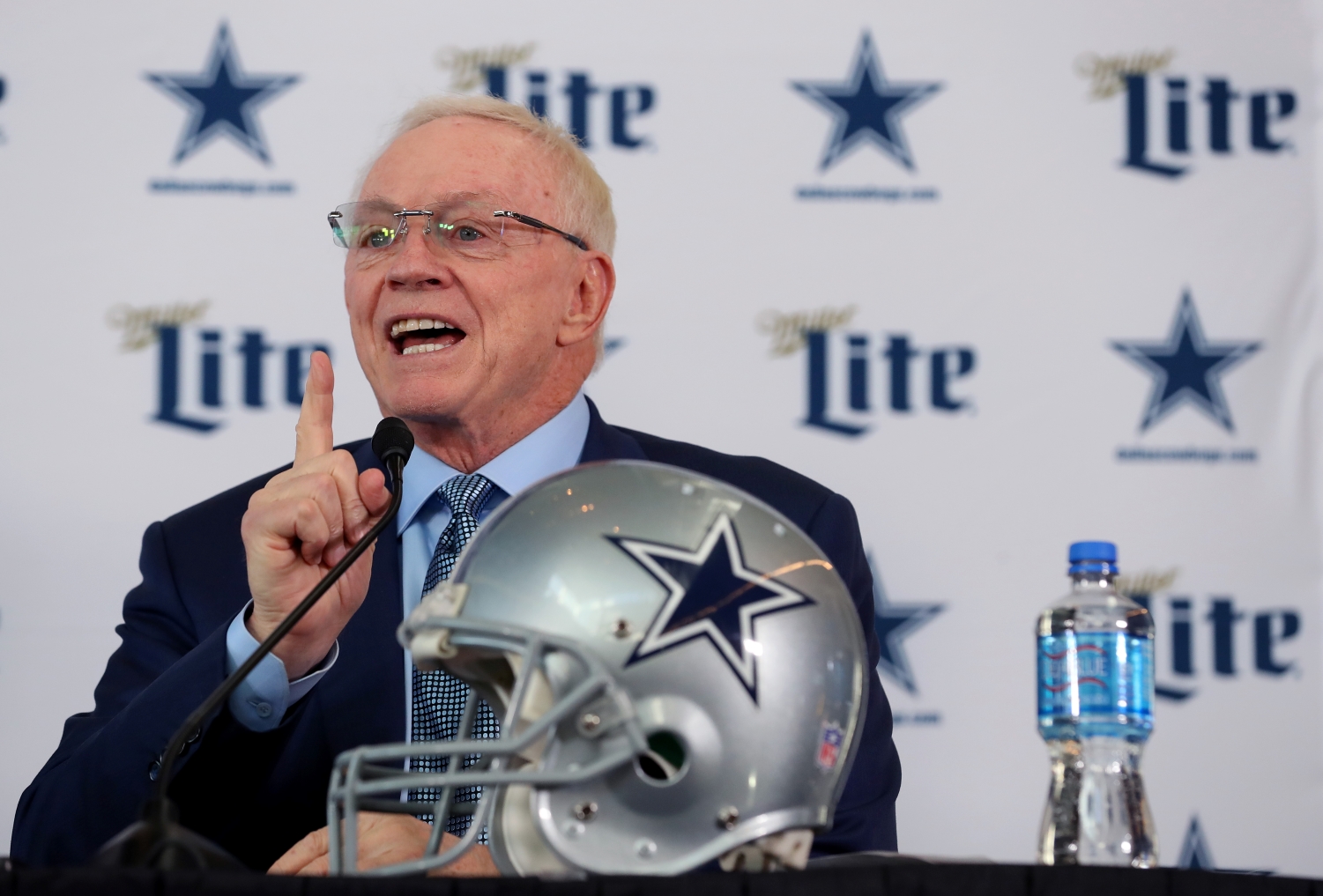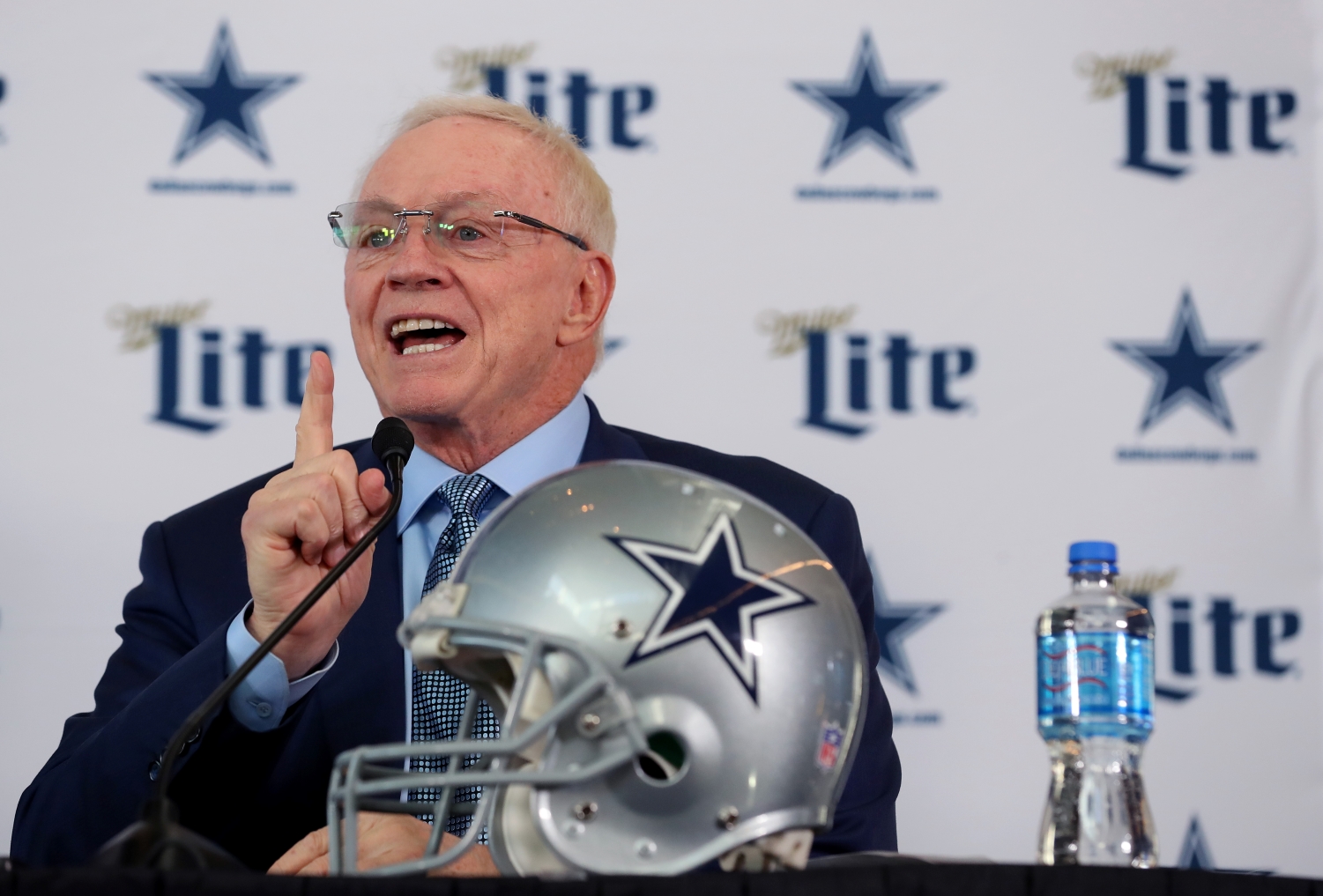 Cowboys fans don't need to worry about character concerns with the team's next reclamation project. However, they should fully prepare for Jones to overhype a player who comes with major durability issues and lackluster production.
On Friday, July 23, Michael Gehlken of the Dallas Morning News reported safety Malik Hooker is visiting the Cowboys for a second time this offseason.
"And this time, the pairing should stick," Gehlken wrote. "As long as everything checks out physically, team is expected to sign Hooker, source said. He'd make a full 90-man roster."
After earning consensus All-American honors in his final season at Ohio State, the Pennsylvania native became the 15th overall pick in the 2017 NFL Draft. However, Hooker suffered several setbacks that derailed his career with the Indianapolis Colts. The 6-foot-1, 214-pound safety sustained a groin injury during his first training camp practice, and his promising rookie campaign came to a painful end when he tore his ACL and MCL in a Week 7 game against the Jacksonville Jaguars.
Hooker missed two games in 2018 because of a hip injury. Plus, he missed the Colts' divisional-round playoff game with a foot ailment.
His 2019 season included three missed games due to a torn meniscus in his left knee. Unfortunately for Hooker, 2020 featured a far worse injury: a torn Achilles.
He's clearly sustained a significant amount of damage for someone who turned 25 in April. After all, Hooker didn't participate in the combine because he had recently undergone surgeries to repair a torn labrum and a sports hernia. Although he looks the part of a Pro Bowl safety, he simply hasn't played up to that level since he entered the league. To make matters worse, Hooker can't be counted on to make it through the year unscathed.
Despite all of those facts, don't be surprised if Jones talks up his playmaking upside and first-round pedigree. Unfortunately for Cowboys fans, the reality remains that Hooker hasn't translated his success with the Buckeyes to the pros. And his durability issues make it hard to get excited about the idea of a Dallas defense that may count on the fifth-year safety to start in 2021.
Dallas pursuing Malik Hooker shows the safety spot is still a major question mark heading into the 2021 season
Think the Cowboys are desperate for safety help?
The fact Hooker is on their radar at all shows how badly Dallas needs to round out its depth chart. After all, when you're pursuing a player who's missed almost as many games (28) as he's appeared in (36), times must be tough.
2019 sixth-round pick Donovan Wilson and 2020 fourth-rounder Reggie Robinson II look like the current favorites to start at safety. Former Atlanta Falcon Damontae Kazee will also be in the mix. However, like Hooker, he tore his Achilles during the 2020 season. Kazee must prove he can play like he did in 2018 when he tied for the league lead with seven interceptions.
Dallas also bolstered its safety depth this spring by selecting Israel Mukuamu in the sixth round and signing Tyler Coyle as an undrafted free agent.
Clearly, though, the Cowboys don't have much to get excited about at the position.
Perhaps that's why they're willing to take a shot on Malik Hooker. But like most of his past reclamation projects, Jerry Jones will probably end up disappointed in the end anyways.
All statistics courtesy of Pro Football Reference.