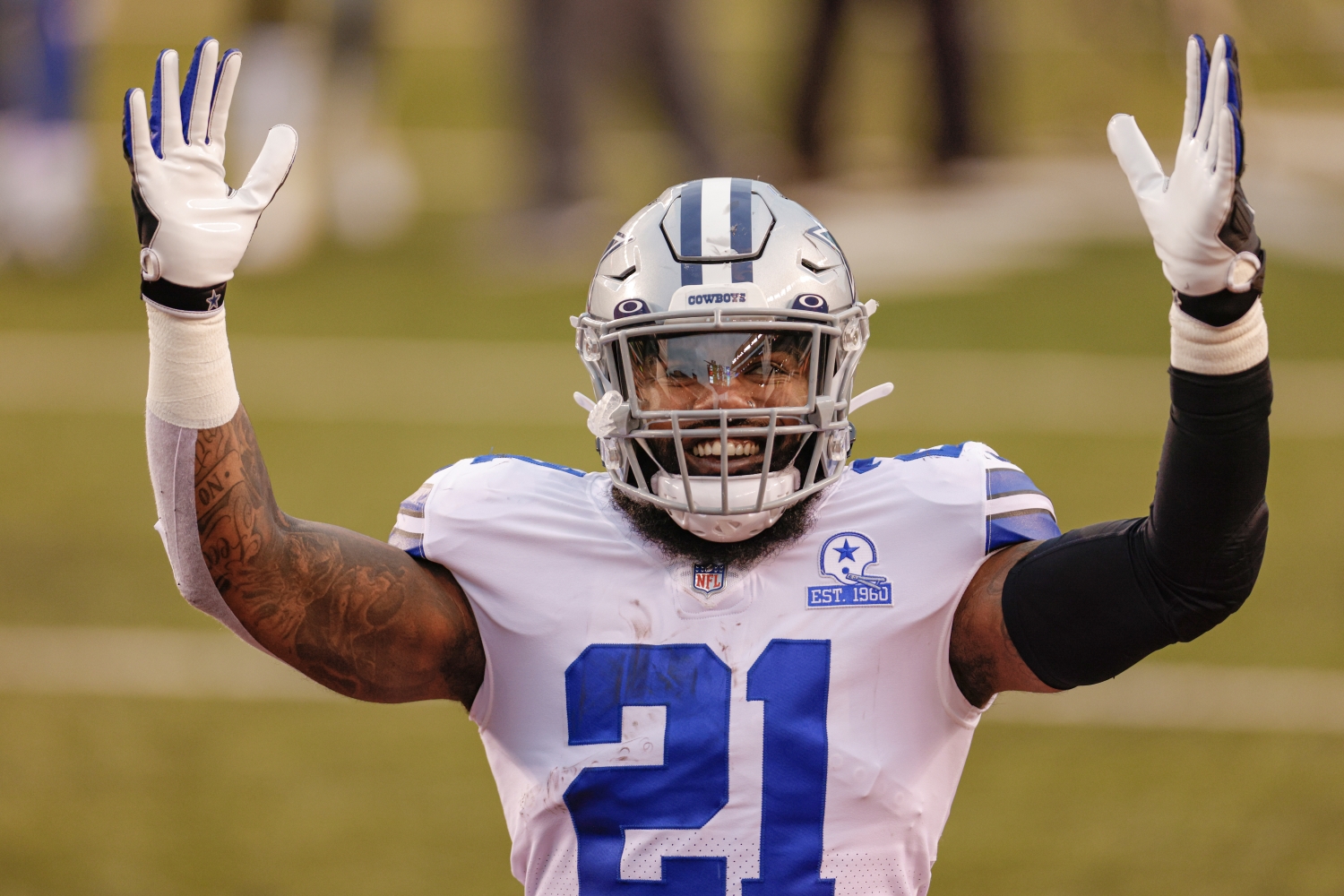 Ezekiel Elliott May Have Saved His Cowboys Career by Making 2 Critical Changes to His Offseason Routine
Coming off a disappointing 2020 season, Dallas Cowboys running back Ezekiel Elliott made two drastic changes to his offseason routine that could help him turn things around before it's too late.
Jerry Jones certainly expected more from Ezekiel Elliott after he signed the talented running back to a six-year, $90 million contract extension. However, ever since he landed a life-changing raise, the former Ohio State star hasn't come close to replicating the success he found early in his NFL career. In fact, based on his disappointing 2020 season, it's safe to say Elliott faces more pressure to step up in 2021 than any other player on the Dallas Cowboys.
Luckily for Jones, the team's highly-paid bell-cow back looks poised for a bounce-back campaign. Coming off the worst year of his pro football career, Elliott made two key changes to his offseason routine that could help him get back to running over and around defenders with relative ease.
Jerry Jones hasn't gotten a great return on his $90 million investment
As if taking a running back with a top-five pick wasn't risky enough, the Cowboys made an even bigger gamble by giving Elliott a record-setting contract extension just three years into his NFL career. Then again, Dallas didn't have much of a choice since the All-Pro running back held out of training camp in an effort to land a long-term deal.
Either way, handing Elliott $50 million guaranteed looks like another personnel mistake by Jones and the front office.
After looking like one of the most dominant offensive weapons in football during his first few years in the league, the 26-year-old experienced a sharp decline last season. A step slower and not nearly as dynamic in the open field, Elliott averaged a career-low 4.0 yards per carry running behind an injury-ravaged offensive line. Plus, he scored the fewest total touchdowns (eight) of his five-year career. While Dak Prescott's injury obviously had a drastic effect on Dallas' offense, the team's high-profile running back undoubtedly fell short of expectations.
At this point, Elliott needs to bounce back with a big 2021 campaign if he plans on playing out the remainder of his contract with the Cowboys.
Ezekiel Elliott's offseason changes could save his Cowboys career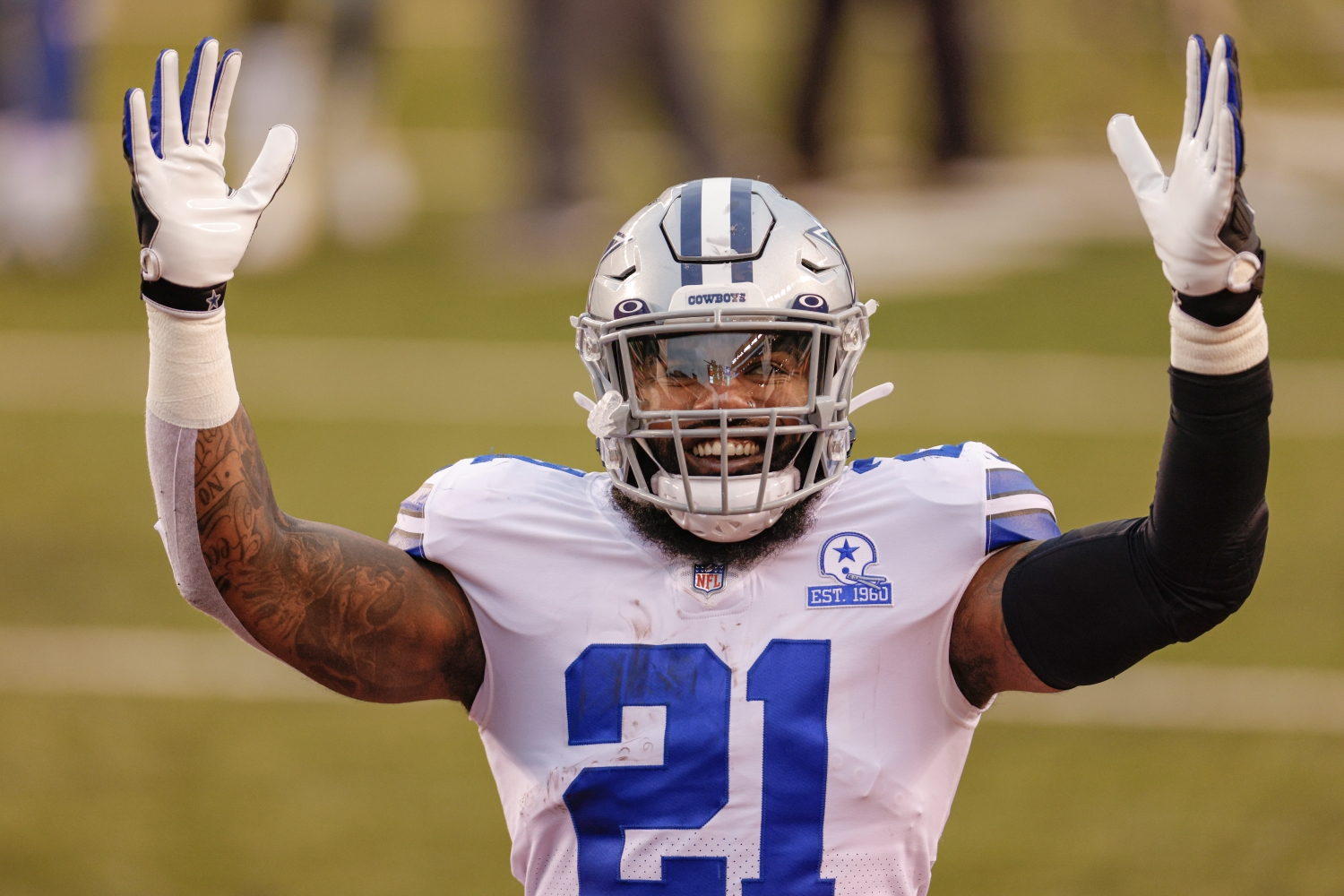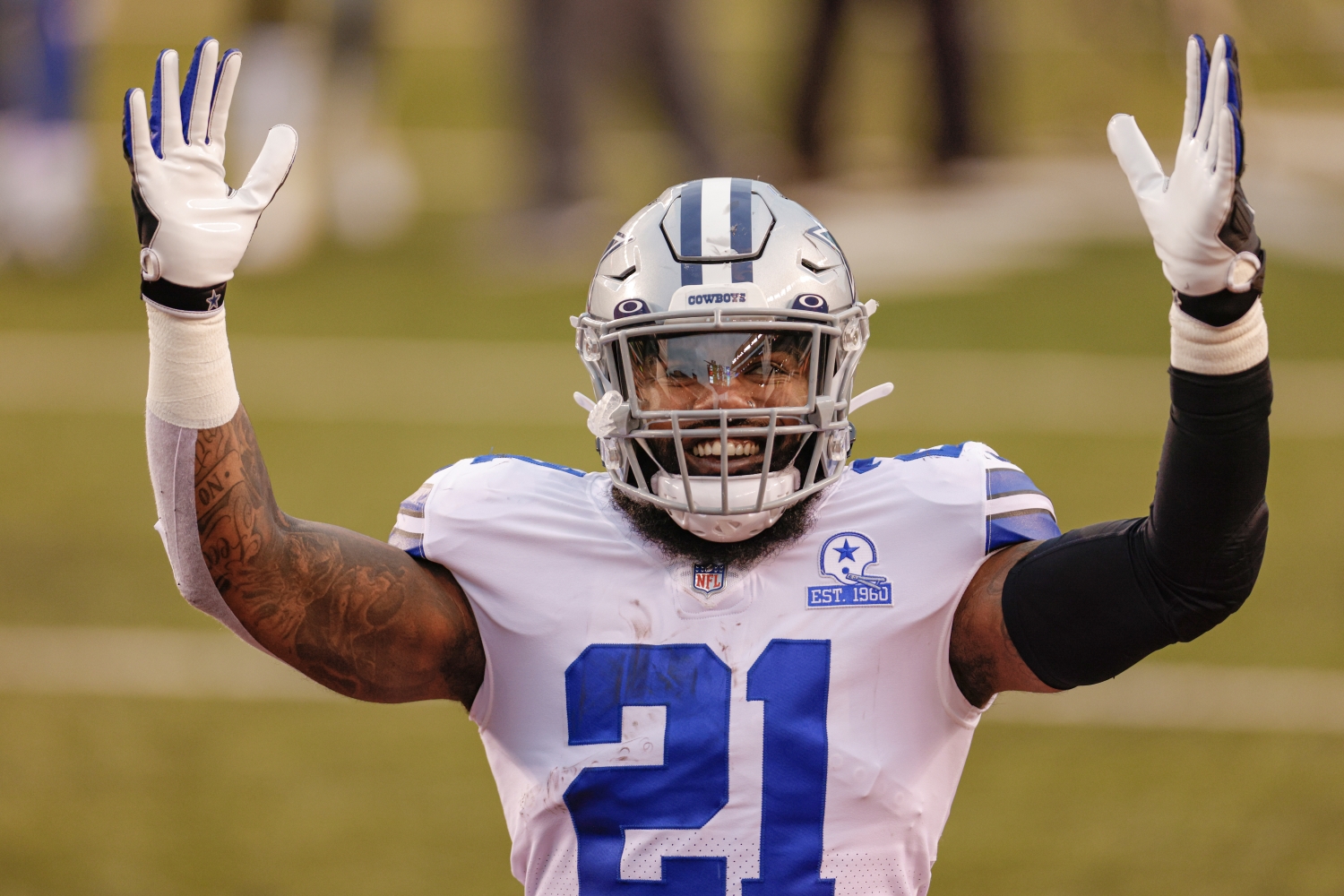 Think the sixth-year pro understands what's at stake? With critics calling out his underwhelming production, Elliott took serious measures this offseason to get his career back on track.
So, what exactly did the three-time Pro Bowler do differently?
According to ESPN's Todd Archer, Elliott did something for the first time in his career: He trained with a personal running backs coach. Josh Hicks helped him work on short-area quickness — a key component to any skill player's game.
"I think it's definitely something I needed to work on," Elliott said. "It's definitely something I needed to improve, so I went and got in the lab and got better."
Besides working with Hicks, the Cowboys running back also relied on the help of his personal chef to take care of his nutrition. Elliott's dedication to his diet allowed him to get back to his college weight of 218 pounds.
"I've heard as you get older in this league you want to start losing weight and nutrition has played a big part of that," Elliott said. "Shoutout to my chef, Chef Hoppie, for getting me right and getting me lean and ready for the season. I feel good where I am."
Can Dallas become an elite offense in 2021?
By focusing on improving his conditioning and quickness over the last few months, Elliott has put himself in a position to remind everyone why the Cowboys selected him over a number of future stars in the 2016 NFL Draft. At his best, the 6-foot, 228-pound running back can dominate defenses with his special blend of size, speed, and power. Plus, Elliott can make an impact in the passing game thanks to his receiving skills.
If the work he put in during the offseason pays off, Dallas should field one of the top offenses in the NFL. After all, if defenses have to worry about Elliott carving them up on the ground, that will open up play-action and deep-ball opportunities for Prescott and the talented receiver trio of Amari Cooper, Michael Gallup, and CeeDee Lamb.
Of course, Elliott and the rest of the Cowboys' skill players need help from the offensive line. But with Tyron Smith and La'el Collins healthy again, and with promising second-year center Tyler Biadasz lining up next to All-Pro right guard Zack Martin, Dallas should get back to bullying opponents at the line of scrimmage.
For the Cowboys' sake, hopefully their defense takes a sizable step forward in 2021, too. Otherwise, even a 2,000-yard season from Ezekiel Elliott won't be enough to get Dallas back in the playoffs.
All statistics courtesy of Pro Football Reference. All contract data courtesy of Spotrac.