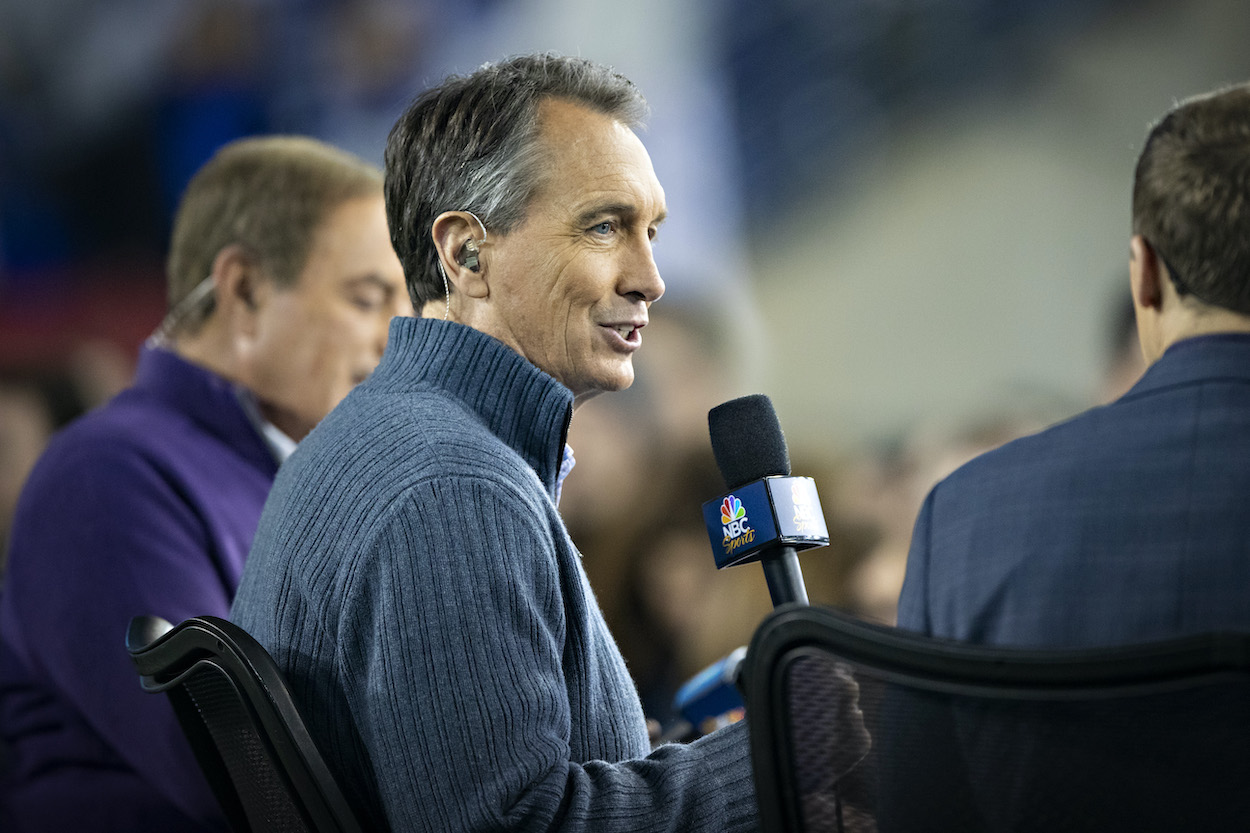 Cris Collinsworth Sees Brighter Days Ahead for the 49ers, but 'It Has to Start Now' If They Want to Make the Playoffs
Cris Collinsworth is a believer in the San Francisco 49ers.
The San Francisco 49ers will try to keep their season alive this week against the Indianapolis Colts on Sunday Night Football. With the Arizona Cardinals at 6-0 and the Los Angeles Rams at 5-1 through six weeks, the 2-3 49ers need a win on Sunday if they want to keep up with the leaders in the NFC West.
Cris Collinsworth, who will be calling the game for NBC, recently shared his thoughts about Kyle Shanahan's bunch and said he still believes they can make the playoffs if they get back to their old identity.
Cris Collinsworth says the 49ers are "close" to where they need to be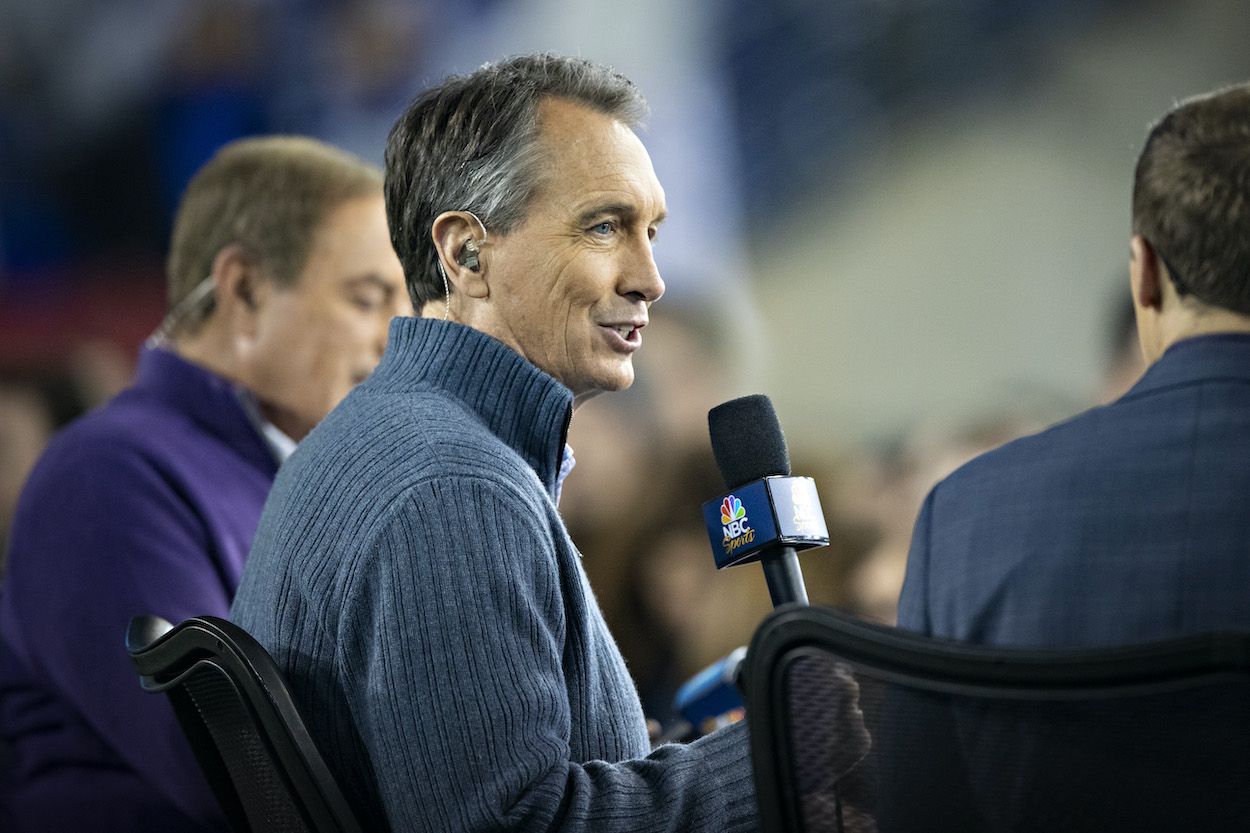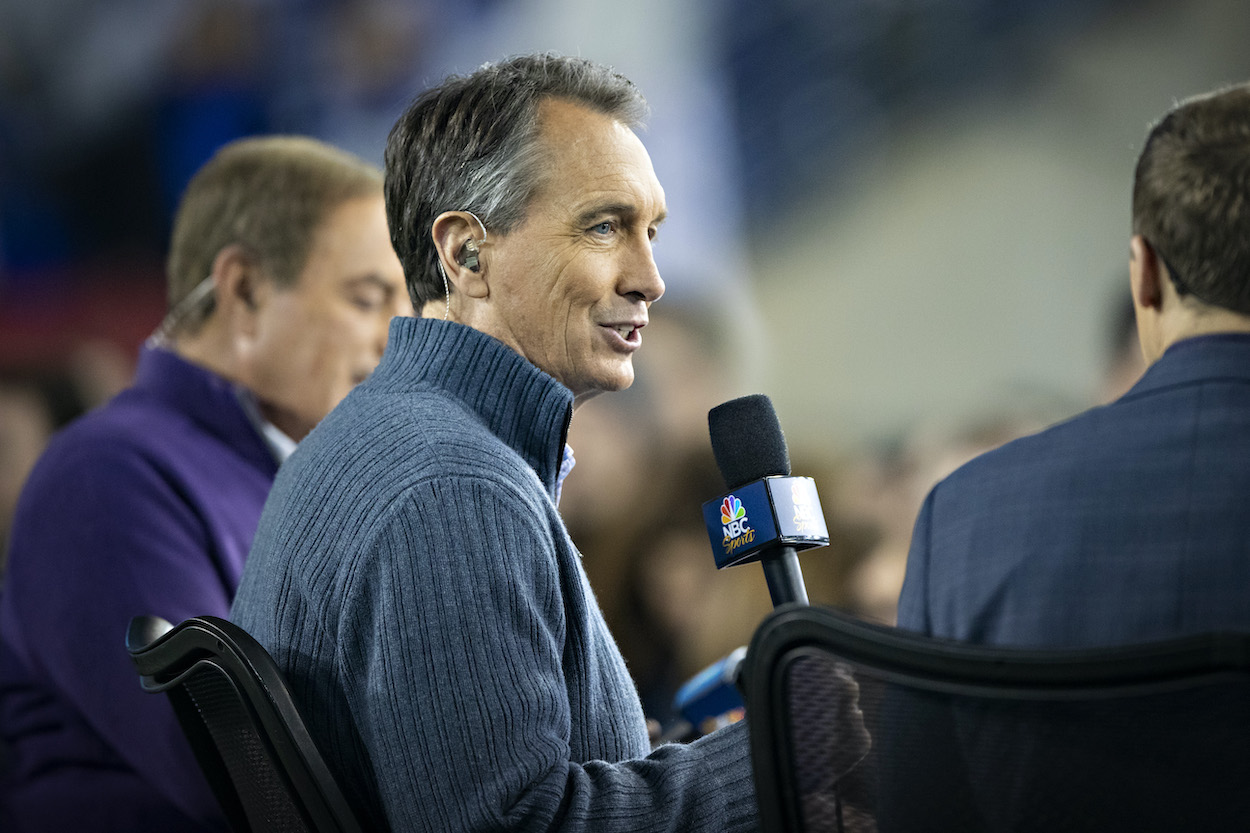 Ahead of this week's Sunday Night Football matchup between the 49ers and Colts, Collinsworth traveled to Santa Clara early to get a glimpse of practice. During his time on the field, he spoke to Matt Maiocco of NBC Sports Bay Area and shared his thoughts on the 2-3 squad.
"They're close," Collinsworth said. "I think that's the only way you can say it is there's some teams that you look at them, and you go, 'OK, they're definitely not making the playoffs.' I mean, we're already to that point in the season now where we're seeing double-digit underdogs in the NFL six weeks into this thing or seven weeks into this thing.
"It's starting to separate at this point, and the 49ers have to hang in there. They're in a tough division. The hardest thing they have to do is those six games in that division they've got to play every year, so that's going to be a tough spot. Can they recover from it? Yeah, they can recover from it, but it has to start now."
Now as in Sunday night.
Cris Collinsworth thinks the 49ers need to get back to their roots
It's easy to say the 49ers need to start playing better if they want to sniff the postseason this year, but Collinsworth thinks it comes down to getting back to their roots. When San Francisco reached the Super Bowl a few years ago, the team was unstoppable in the trenches.
It's time to get back to that identity Sunday night, says Collinsworth.
"They have to be dominant here," he said. "Some years, it's just the Yin and the Yang is kind of working against you, but this team needs to break out of it.
"This is a power football team when they are at their best — their offensive and defensive lines — and you just get the feeling it's still getting there."
The 49ers are 12th in the NFL in rushing yards per game and 18th in rushing yards allowed so far this season. Those rankings will have to improve if San Francisco wants to compete for the NFC West title.
A must-win on SNF?
Considering the NFC West is one of the best divisions in all of football this year, the 49ers are already running out of time to get back in the playoff picture. A 2-4 start might just knock them out of contention for the division crown, so Sunday night's game against the Colts is arguably a must-win for Shanahan and company.
San Francisco needs to ride Elijah Mitchell and the offensive line while slowing down Jonathan Taylor on the other side of the ball. If the 49ers can control the trenches as they've done in years past, this should be a victory going away.
Like Sportscasting on Facebook. Follow us on Twitter @sportscasting19.