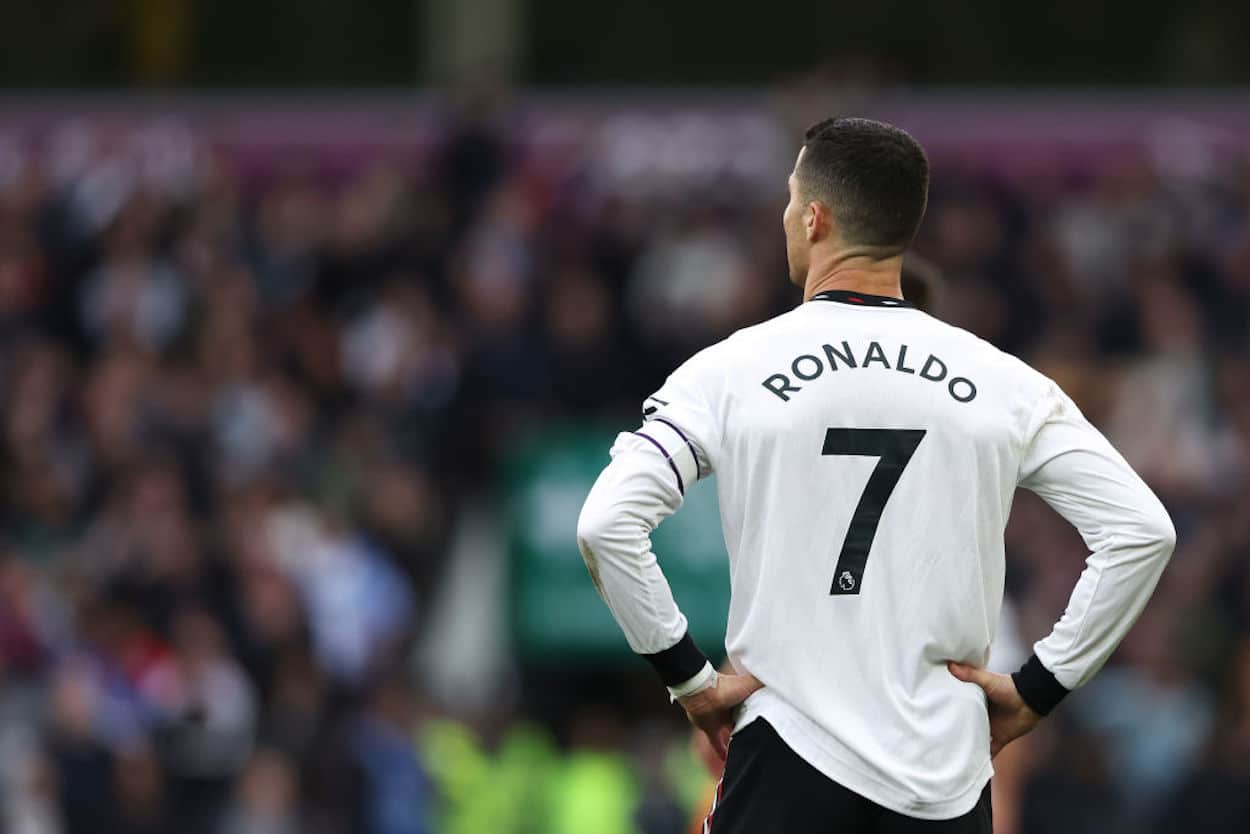 Cristiano Ronaldo's Nightmare November Just Got Even Worse
As if tarnishing his Manchester United legacy wasn't bad enough, Cristiano Ronaldo is now facing a suspension if he wants to stay in England.
When it comes to soccer, Cristiano Ronaldo has a legitimate shot at the GOAT title. While the Portuguese star isn't everyone's cup of tea, his sheer talent and goal-scoring ability have made him a household name around the world. No amount of fame, however, could insulate him from a pretty awful November.
After being dropped from the Manchester United squad at the end of October, CR7 used the World Cup break to go scorched earth, dropping an explosive interview with Piers Morgan. After taking a flamethrower to his club, Ronaldo was almost universally condemned. Eventually, he and the Red Devils parted ways by mutual consent.
While you could argue there are some positives, the entire saga has been a massive blow to the striker's legacy. Now, November is getting even worse, thanks to the English Football Association.
Cristiano Ronaldo has officially been suspended for 2 English matches due to his actions last season
As I mentioned above, Cristiano Ronaldo's time at Manchester United ended on a sour note. Although you could contend that he needed a fresh start — it's theoretically better to join a new team in January than sit on United's bench — CR7 was a club legend, and leaving in this way takes some of the shine off his overall body of work.
That wasn't his only potential public relations disaster of the week, though.
Last April, the striker appeared to knock the phone out of an Everton supporter's hand following a loss to the Toffees. He was only cautioned by the police at the time, but now the English FA has handed down some further punishment.
"Cristiano Ronaldo has been suspended for two matches, fined £50,000 and warned as to his future conduct for a breach of FA Rule E3," an official statement read (h/t ESPN). "The forward admitted that his conduct after the final whistle of the Premier League game between Manchester United FC and Everton FC on Saturday 9 April 2022 was improper. An independent Regulatory Commission found that his conduct was both improper and violent during a subsequent hearing, and imposed these sanctions."
It is, of course, uncertain when the former Manchester United man will serve that suspension. The English FA only has authority over domestic matches. That could be an issue if Ronaldo wants to join a club like Chelsea, but if he wants to return to Portugal or earn the big bucks somewhere like Saudi Arabia, it's possible he'll never have to do his time.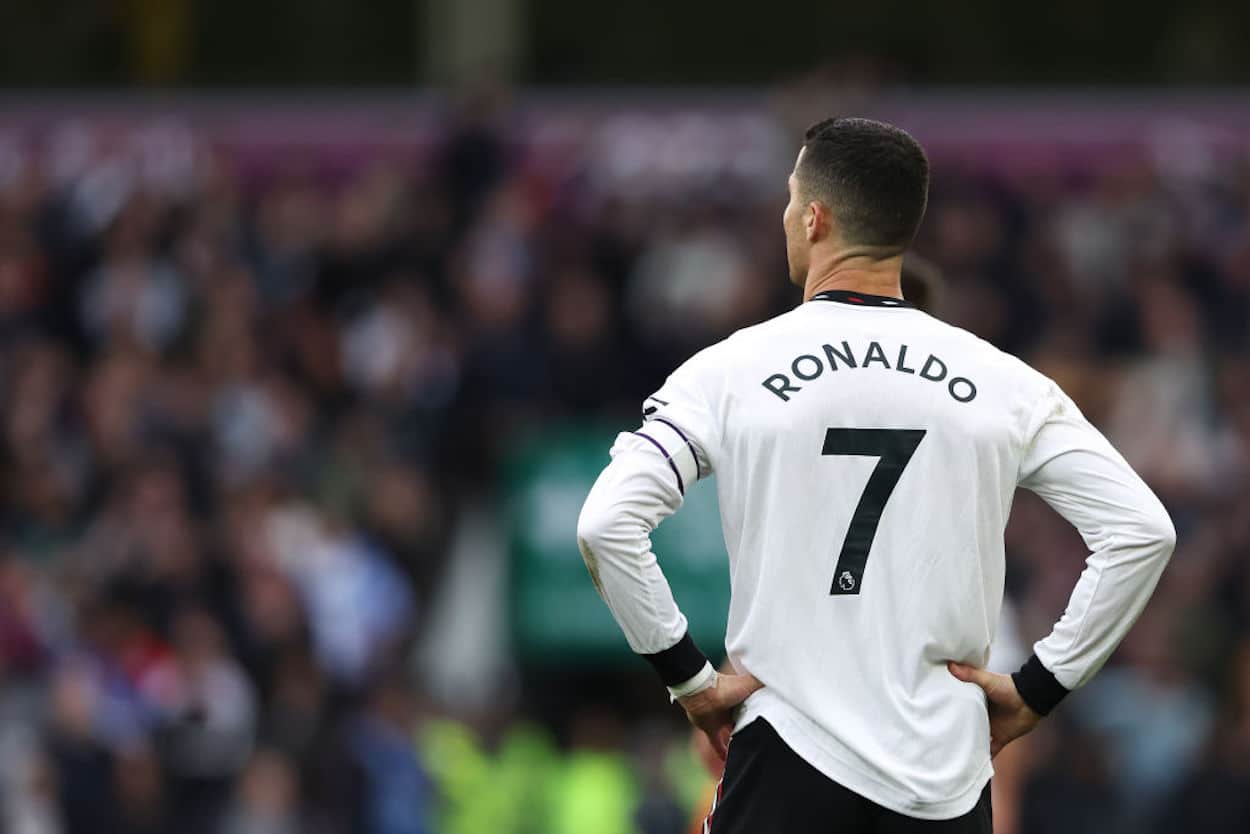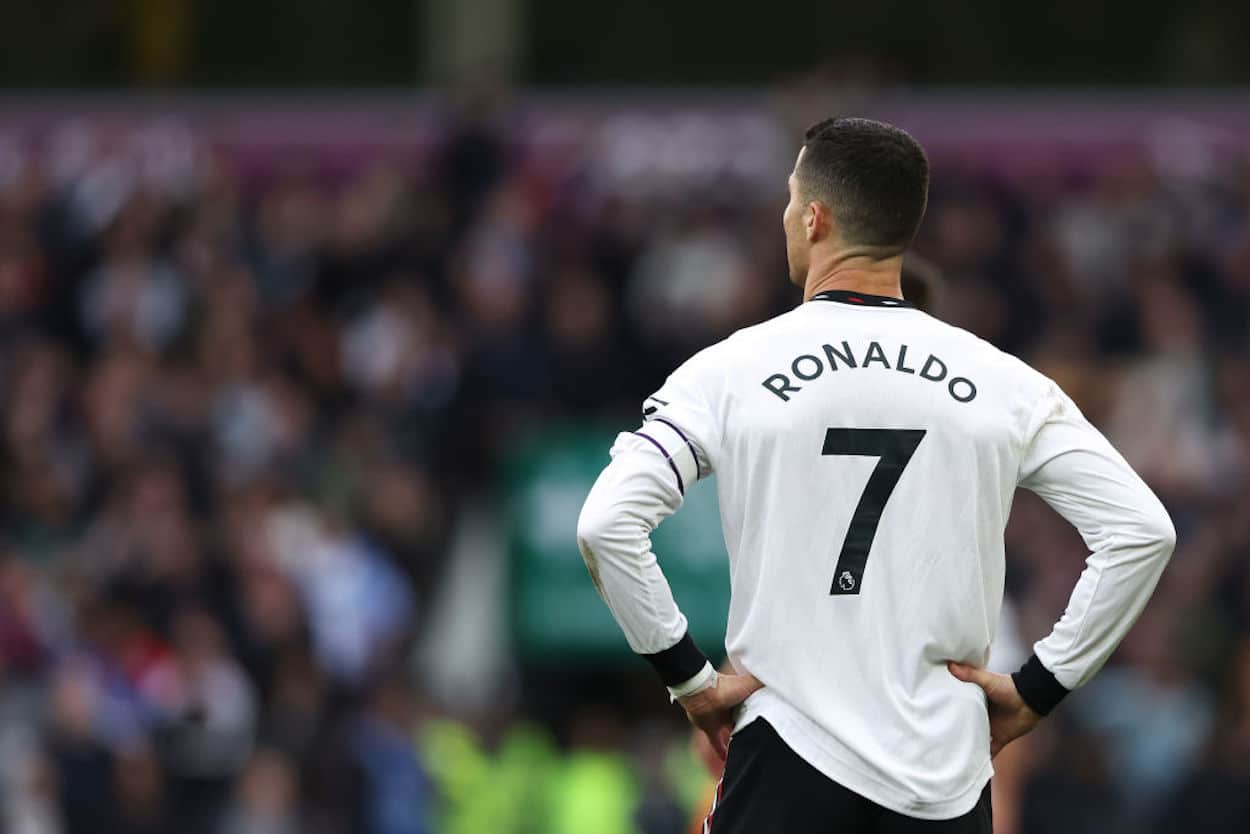 And while I'd wager this entire saga will be forgotten pretty quickly — two games are pretty insignificant in the scope of CR7's career, especially if he never even serves the suspension — it is a microcosm of the "what have you done for me lately" nature of sports. Had something like this happened five years ago, we would have seen more Michael Jordan-esque excuses being made for Ronaldo, citing his competitive drive and sheer disgust at losing. Now, however, it's just another example of an aging superstar lashing out (if you ignore the fact that this incident happened before he was benched by Erik ten Hag) or, perhaps even more tellingly, a relatively under-the-radar story.
Time, however, waits for no man, even if that man is Cristiano Ronaldo. And thus far in November, he hasn't been aging gracefully.