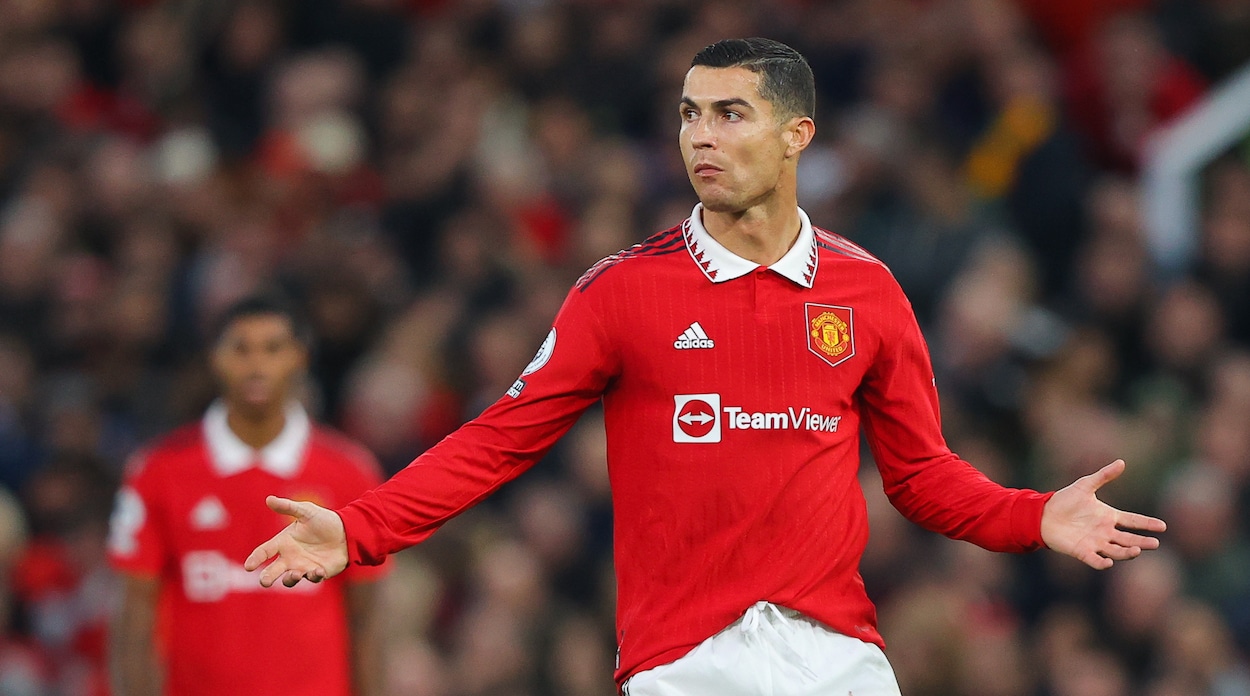 Cristiano Ronaldo Out at Manchester United in Shocking Contract Termination
In a shocking move on the eve of his final World Cup kicking off, Manchester United has terminated the contract of Cristiano Ronaldo.
It's no secret that international soccer star Cristiano Ronaldo is unhappy at Manchester United these days and that the club and manager, Erik ten Hag, are sick of the aging star. All speculation surrounding the Portuguese international was that the team would allow him to leave on a free transfer in January. However, after a bombshell interview with Piers Morgan where the superstar trashed his club, United made the shocking decision to release him outright on the eve of Portugal's opening World Cup match.
Manchester United terminates Cristiano Ronaldo's contract
With about 25 minutes to go in an exhilarating 2022 World Cup game between Mexico and Poland, Manchester released a statement announcing it is terminating Cristiano Ronaldo's contract.
"Cristiano Ronaldo is to leave Manchester United by mutual agreement, with immediate effect. The club thanks him for his immense contribution across two spells at Old Trafford."
And with those 27 words, Ronaldo is the football world's biggest-name unsigned free agent.
Football insider Fabrizio Romano followed up by tweeting a statement from Ronaldo saying, "I love Manchester United and I love the fans, that will never ever change. It feels like the right time to seek a new challenge. I wish Man Utd all the best".
Ronaldo and his Portugal National Team take on Ghana in their opening World Cup match on Thursday, November 24, at 11:00 am ET.
Tension between Manchester United and its biggest-name star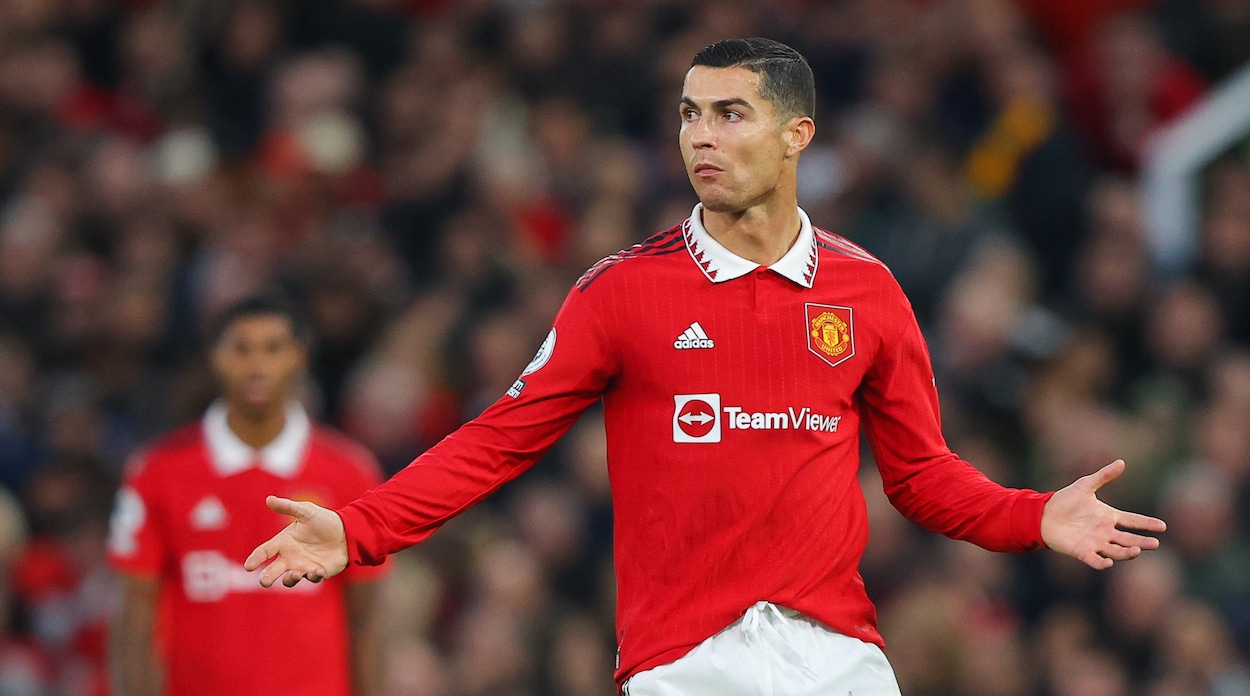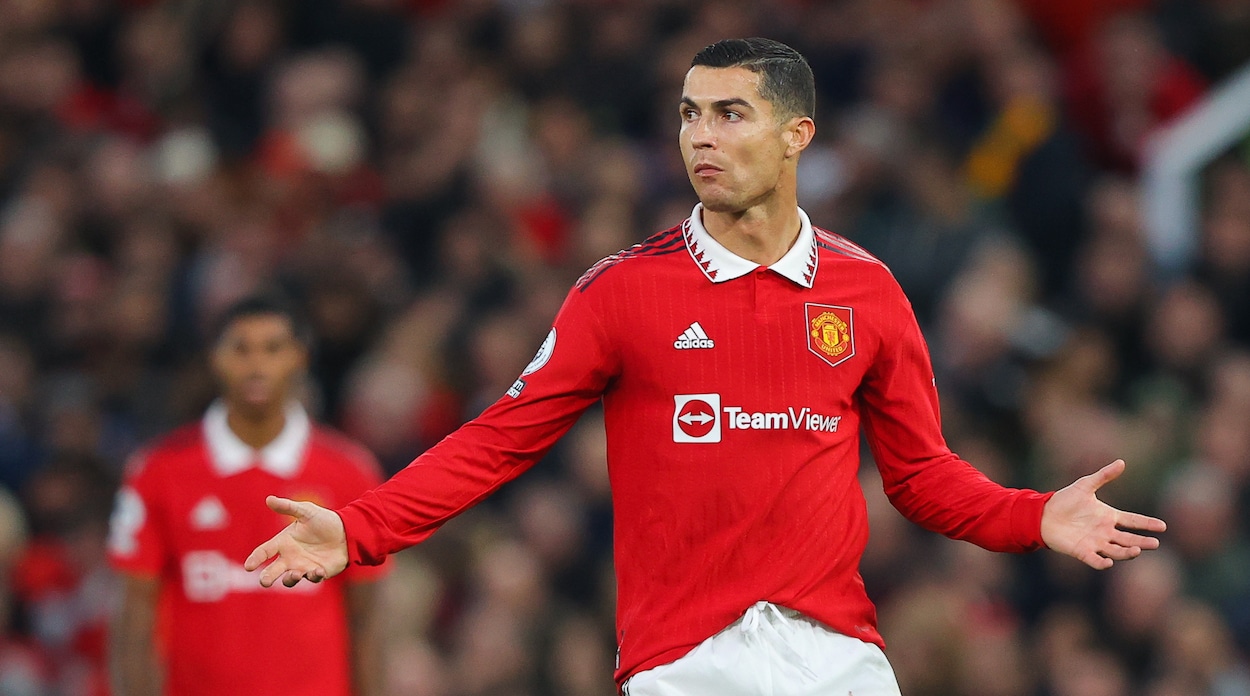 When former Ajax manager Erik ten Hag took over at Manchester United in the summer, he and Cristiano Ronaldo butted heads almost immediately.
The 38-year-old superstar didn't (or couldn't) buy into Hag's pressing style, and he also didn't believe the younger players were interested in listening to his football wisdom. This led to a shocking transfer request in the summer.
The request didn't result in a move, as no top European club offered to pay Ronaldo's huge contract or any type of significant fee. He did get a massive offer from a Saudi Arabian team but turned it down.
As the 2022-23 Premier League started, Ronaldo didn't figure into the Manchester United game plans often. While Ronaldo featured in plenty of the team's Europa League matches, he's only played 520 minutes in 10 Premier League matches this season.
The tension came to a head right before Ronaldo left to play in his final World Cup.
In an interview with Piers Morgan, he said he felt "betrayed" by Manchester United and said the club has made no progress between his first (2003-09) and second (2021-22) stints with the club. He also said of Ten Hag, "I don't have respect for him because he doesn't show respect for me. If you don't have respect for me, I'm never gonna have respect for you."
Now, when the European professional leagues return after the 2022 World Cup, Ronaldo will be able to sign with any club that wants him for whatever price the two parties deem reasonable.