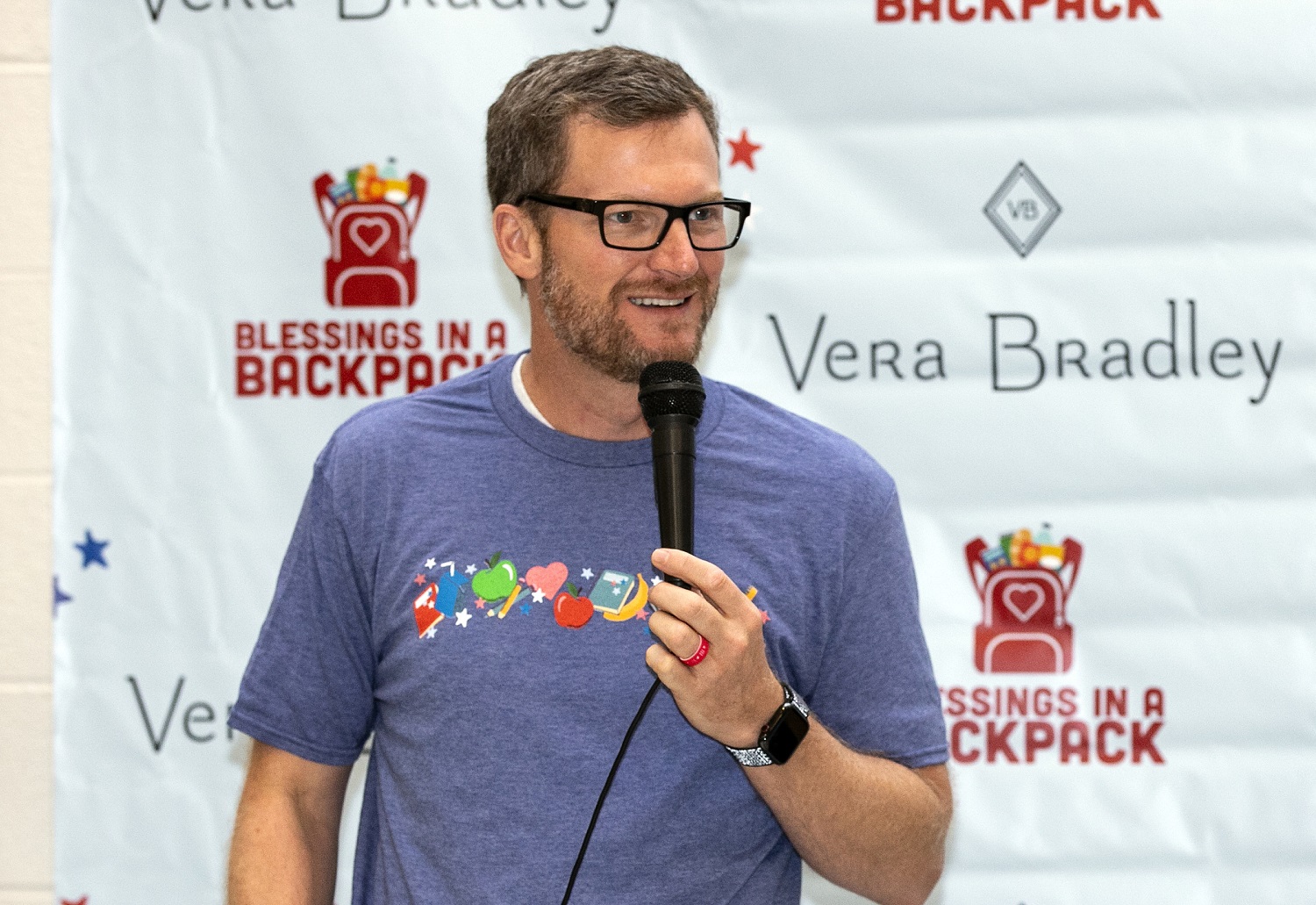 Dale Earnhardt Jr. Battered Kyle Weatherman's Bumper in the NASCAR Xfinity Race, and You Can Bid on It at Auction
Dale Earnhardt tangled with two other drivers during the Sept. 11 NASCAR Xfinity Series. Now, one of them is putting a piece of his car up for auction be benefit Earnhardt's charity.
Dale Earnhardt Jr. truly is the gift that keeps on giving, and the retired NASCAR Cup Series driver's charity is benefiting from his annual return to the Xfinity circuit.
The highly popular driver who left full-time racing in 2017 mixed it up with Josh Williams and Kyle Weatherman on Sept. 11 in Richmond. By the end of the week, the two episodes made almost as much news as Noah Gragson going back-to-back.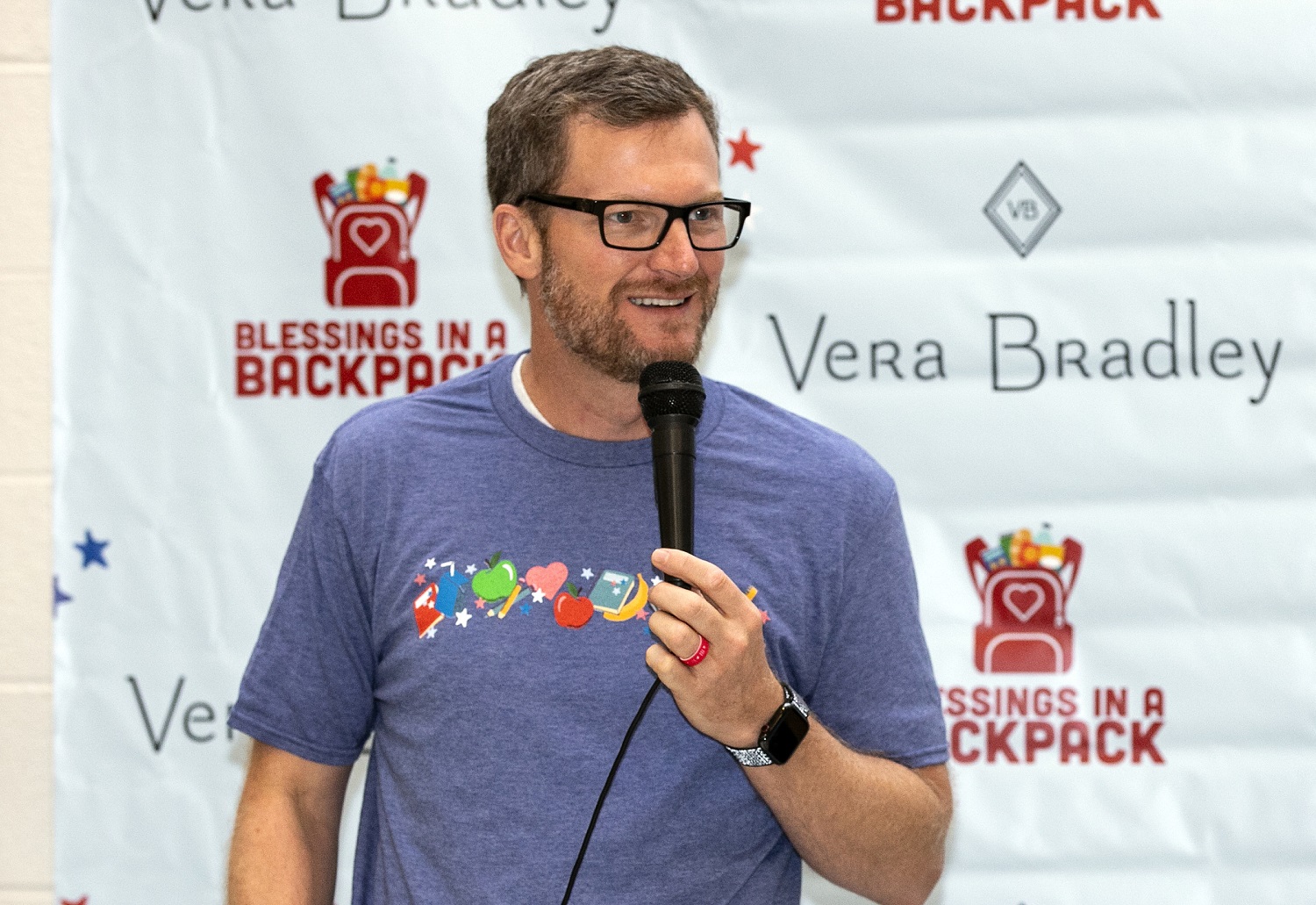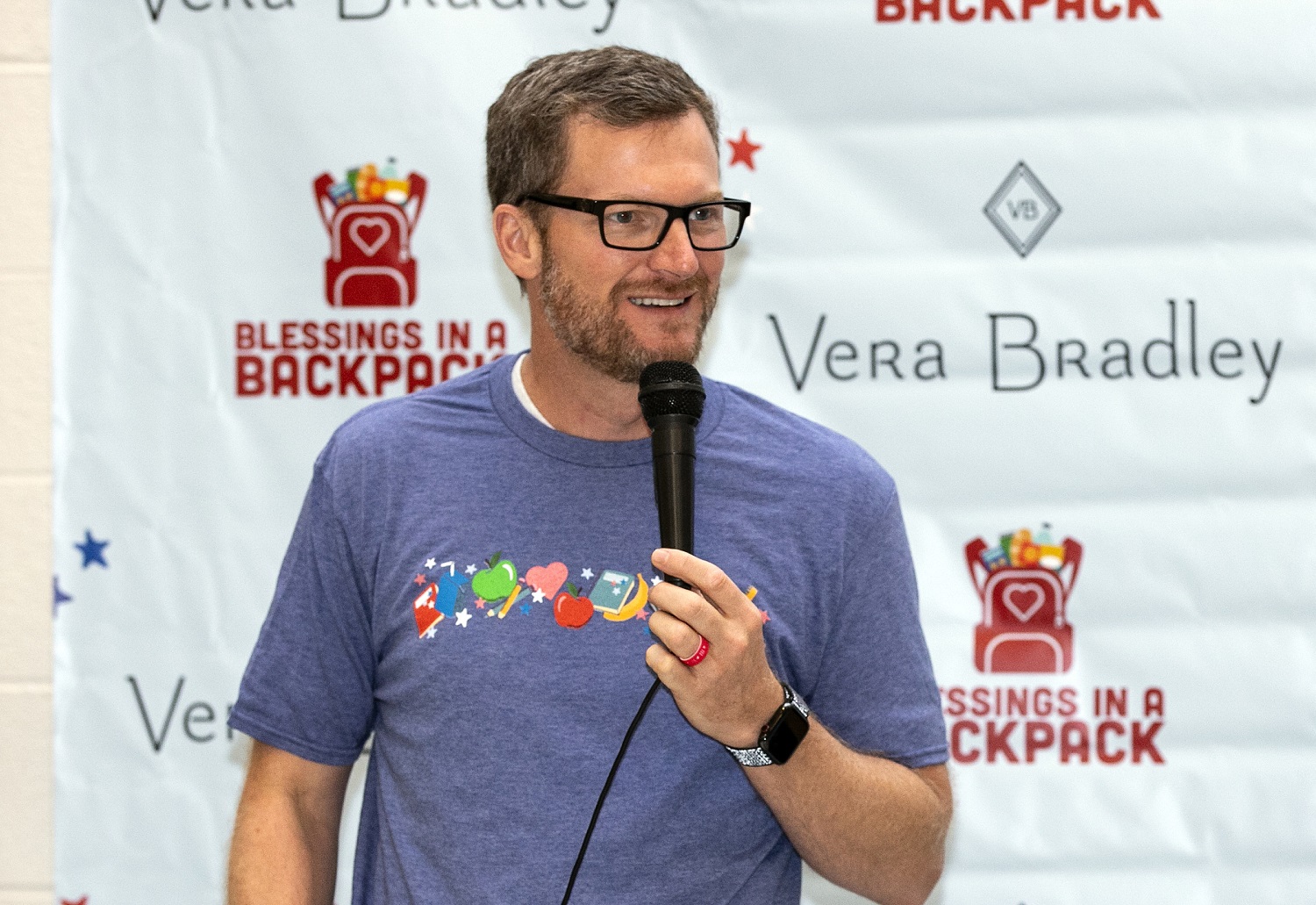 Now, Weatherman is helping to raise money for the Dale Jr. Foundation, which has allocated more than $8 million to school and community causes, by auctioning off a now-famous piece of his car.
Williams battled for position with Earnhardt midway through the first stage on the three-quarter-mile track at Richmond, and he fought hard to stay ahead. They appeared to swap paint at least once.
"Won't give me a break," Earnhardt complained to his crew on the radio.
Shortly afterward, Dale Earnhardt Jr.'s No. 8 Camaro tapped the rear quarter panel of Williams' No. 92 Chevy, though the 28-year-old driver from Port Charlotte, Florida, avoided a spinout. When the flag came down shortly afterward, Williams let his crew know he didn't care for Earnhardt's tactics.
"I don't care if he's a hero or not. Like, he's jacking me up, dude," he said.
Later, it was Weatherman's turn to engage with Earnhardt, who remains eminently popular with NASCAR fans even when his behavior rates somewhere between mischievous and obnoxious.
Jeremy Clements went spinning down low on the track with 13 laps to go, and Earnhardt had to go high to stay out of trouble. Junior explains what happened from there:
"I was on the outside of Kyle Weatherman in the 47," Earnhardt explained on his podcast. "Something happened on the inside in front of him, and he veered up the track to avoid what was going on and fenced me. I hit the wall real bad and bent the ball joints in the right front and knocked the toe out. Immediately the caution comes out for whatever happened, and so we're rolling down into turn 1, caution's out, everybody's slowing down, and I ran into the back of Kyle Weatherman's car.
"I was mad. I hit him. And I was like, 'That felt pretty good.' So, I hit him again. And was like, 'I'm still mad, so I think I need to hit him once more.' So, I hit him a third time, just in the back of his car. I bent the back bumper pretty good. And I thought, 'Man, I need to stop.' I wanted to hit him another time, but I didn't."
Weatherman was waiting for Earnhardt on pit row after the race. The 24-year-old from Missouri, who is in his second full-time season in the Xfinity Series, races for a low-budget team and said he didn't appreciate Earnhardt dinging up his car.
"He was like, 'I got to fix it. I work on my car,'" Earnhardt said. "And I said, 'Well, you need to go fix the son of a b****.' He gave me that 'I work on my own car' card. … I was like, 'Well, go work on it then. You got a bumper to fix.'"
Later, Earnhardt returned to pit row to prepare for his work as an analyst for the NASCAR Cup Series race. Walking past Weatherman's garage, he noticed that the back of the car was caked in dirt and dust. Someone used a finger to write, "JR was here."
Seeing that, Earnhardt insisted that he had to have a picture of it as a souvenir. Weatherman was still stewing over the race incident and subsequent confrontation with Earnhardt, but he played the role of good sport and posed for the picture.
On Monday, Weatherman showed he has some game in him. He announced on social media that he is auctioning off the now-famous bumper on 12hrauctions.com and donating the proceeds to the Dale Jr. Foundation. It's an inspired move for a team that could use some publicity, not to mention some goodwill from Earnhardt's rabid following.
Seeing the tweet delighted Earnhardt.
"This is so awesome Kyle!" he wrote on Twitter. "Let's trade paint more often!"
The silent-bid auction closes on Friday at 8 p.m. ET.
Like Sportscasting on Facebook. Follow us on Twitter @sportscasting19.