Dale Earnhardt Jr. Has Pulled Off the Most NASCAR-Like Feat That a Driver Could Ever Want
We feel obligated to give a tip of the Nationwide Valvoline Goodyear Kelley Blue Book No. 88 Hendrick Motorsports Chevy cap to Dale Earnhardt Jr. for his business acumen.
Bubba Wallace has McDonald's. Kevin Harvick has Subway. Generally speaking, however, landing restaurant chains as sponsors isn't easy for NASCAR Cup Series drivers. That's why this latest business deal is so impressive. He hasn't driven full-time since 2017, but Earnhardt has lined up a popular fast-food chain to buy naming rights to the Dirty Mo Media studio.
That requires a high level of popularity, and Earnhardt certainly qualifies on a couple of fronts. First, racing fans routinely voted him NASCAR's most popular driver during his days behind the wheel. Secondly, his podcast is one of the most popular pieces of sports content on the internet.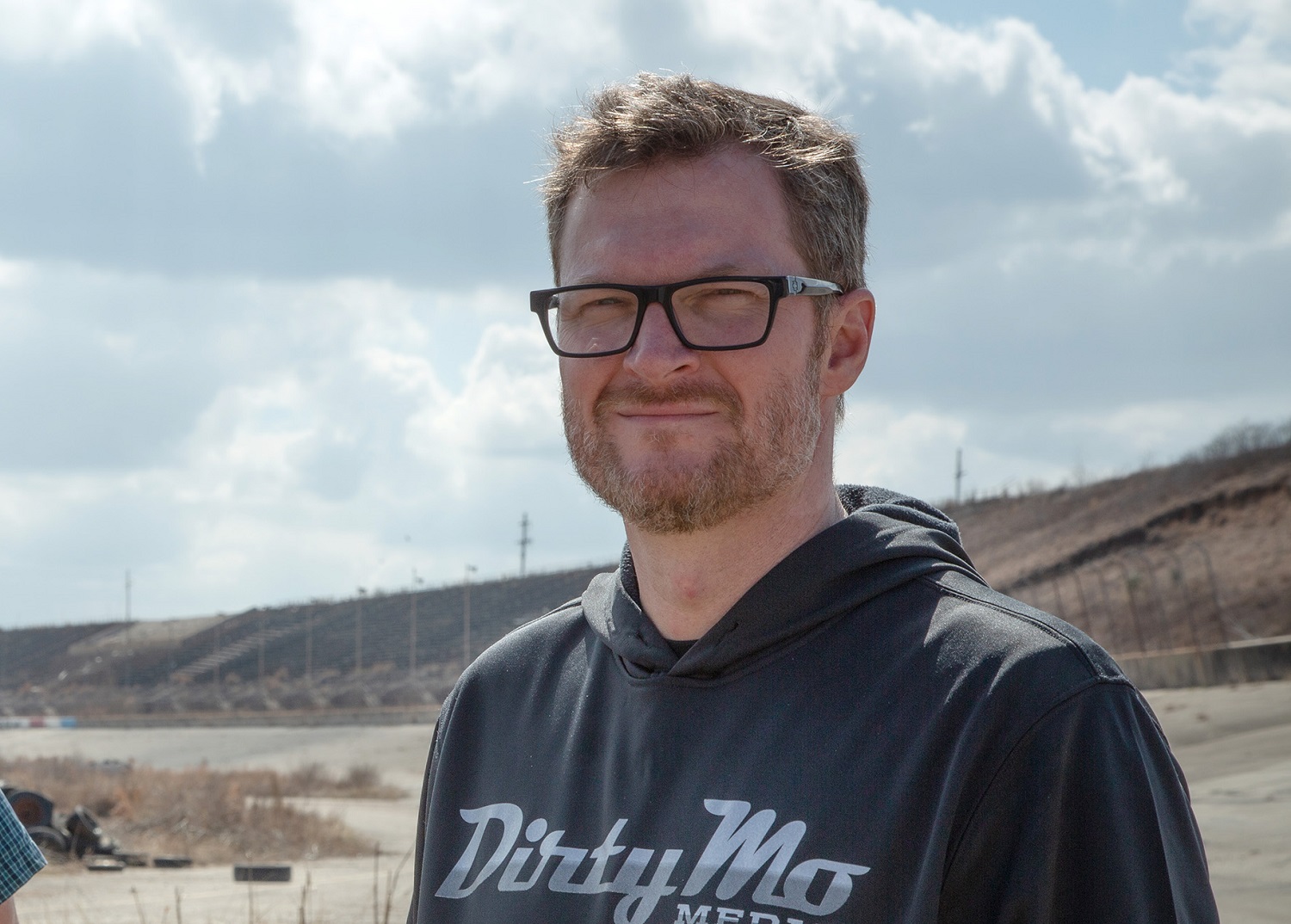 In light of that, Bojangles, the Southern chicken and biscuit chain, has added to its existing sponsorship. Earnhardt will continue recording his The Dale Jr. Download podcast, which has produced more than 350 episodes in nine years, and Door Bumper Clear show in Mooresville, North Carolina. But the facility is now christened the Bojangles Studio. Earnhardt is installing a Bojangles neon sign in the studio and will ply interview guests with chicken, biscuits, and sweet tea from the chain.
Food industry publication QSR Magazine ranked Bojangles as the country's No. 32 fast-food chain while management was in the process of making significant changes in 2020. Earnhardt helped Bojangles in last year's rebrand by delivering the trademark "It's Bo time" line in commercials.
Bojangles began in Charlotte, North Carolina, in 1977 and operates about 760 restaurants in 14 states, according to the Charlotte Observer. Management announced plans this spring to open 90 new stores across the country, and Bojangles has begun signing endorsement deals with college athletes, including quarterbacks D.J. Uiagalelei (Clemson) and Sam Howell (North Carolina) under the suddenly relaxed Name, Image, and Likeness rules.
"For what we are building at Dirty Mo Media and what Bojangles represents as a booming restaurant franchise, this is a perfect fit and an essential partnership for continued growth," Earnhardt said in a statement.
Bojangles is banking on a boost from the 2021 NASCAR Hall of Fame inductee's visibility and popularity. Aside from this own media projects, the man voted the most popular driver in NASCAR 15 times works as an analyst on NBC's coverage of the NASCAR Cup Series and Xfinity racing. He also hosts Lost Speedways, which streams on the Peacock network.
Forbes termed the two-time Daytona 500 winner "NASCAR's newest media mogul" in a December 2020 profile, citing the volume of content that Earnhardt has created at the age of 46.
"I want to be the most-viewed show on NBCSN that day and any other sports show or network that day as well," he told the financial magazine. "I want those networks to say, 'What's this Dale Jr. Download thing that's doing so well? What are they doing?' It's the same with Lost Speedways. We want people to be taken aback."
As it is, Earnhardt already enlists top names in racing to appear on his podcasts, giving him a level of clout that puts him on par with mainstream talk show hosts like Colin Cowherd and Dan Patrick.
"There is no denying Dale Jr.'s identity is built and fortified on racing," said Mike Davis, founder and executive producer of Dirty Mo Media.
Just as Monster Energy will stick by Kurt Busch and make the move with him when he jumps from Chip Ganassi Racing to Michael Jordan's 23XI team for 2022, Earnhardt is in a position to forge a long-term relationship with Bojangles.
Unlike active drivers, who count on endorsement money to stay on the ovals, he can do it without wearing sponsor logos on his torso and sleeves.
Like Sportscasting on Facebook. Follow us on Twitter @sportscasting19.