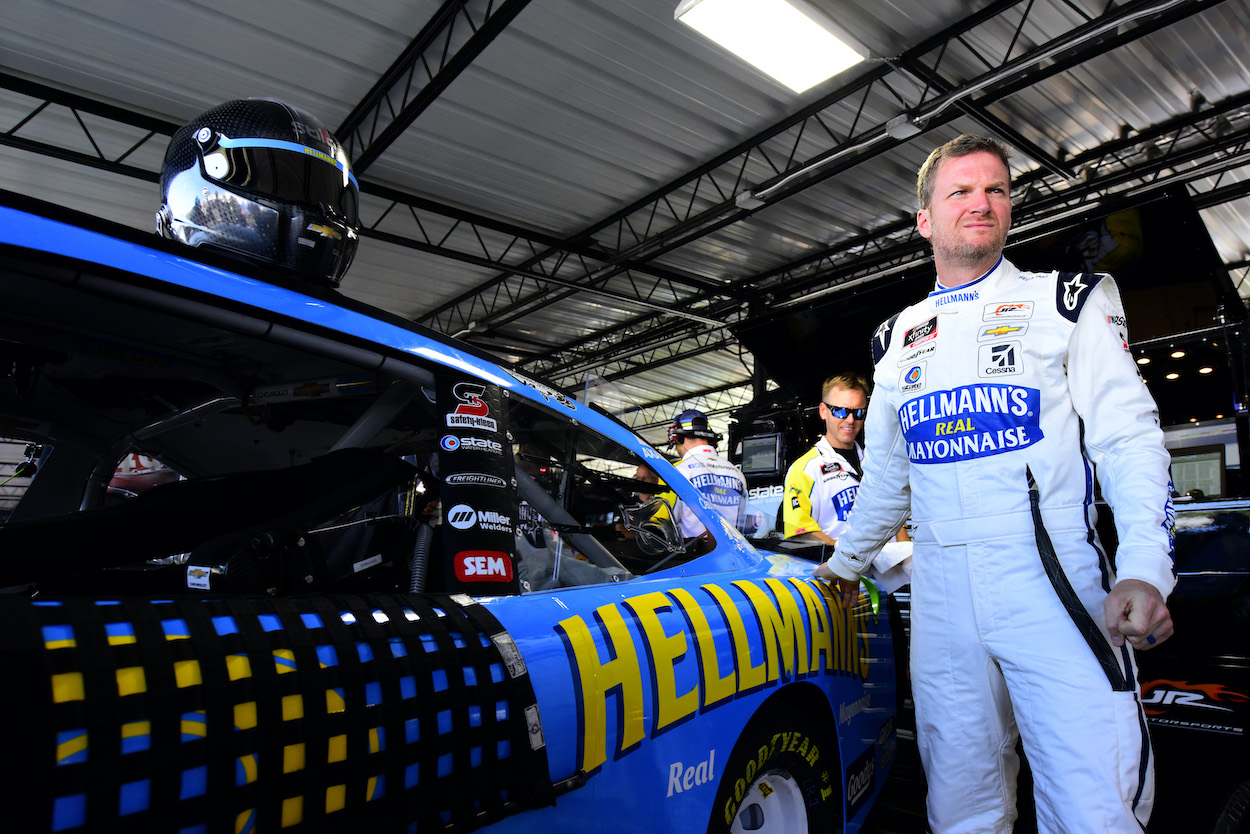 Dale Earnhardt Jr. Disgusted a World-Famous Chef With His Stomach-Turning Favorite Snack He Calls a 'Strangewich'
Dale Earnhardt Jr. swears his favorite snack, a mayo and banana sandwich, is delicious, but world-famous chef Gordon Ramsay begs to differ.
It's no secret that Dale Earnhardt Jr. loves mayonnaise. The motorsports legend loves the condiment so much that he had it plastered all over his race car and racing suit through his decade-long partnership with Hellmann's. Earnhardt's favorite way to prepare mayo is to spread it on a little something he calls a "strangewich," which is a wacky combination of banana and mayonnaise in between two slices of bread.
Yeah, disgusting. We know.
But you're not the only one who thinks Earnhardt's famous sandwich deserves to be thrown in the trash. World-famous chef and popular critic Gordon Ramsay also had some harsh words for Earnhardt's "strangewich" when he first learned about the concoction.
Dale Earnhardt Jr.'s favorite snack is called a "strangewich"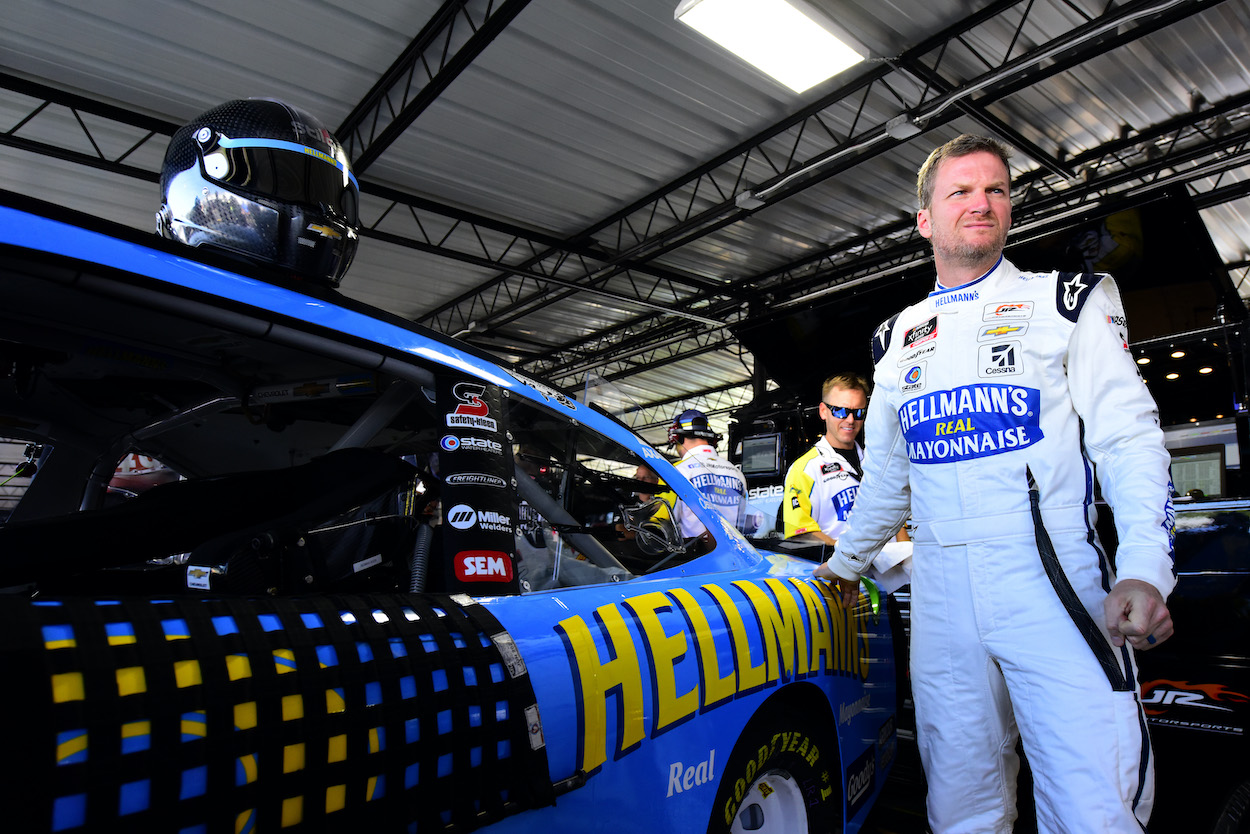 Normally, when you come up with a new meal you want to name it something appetizing so that it attracts new people to try it. When Dale Earnhardt Jr. invented his own sandwich, he did the exact opposite. In 2016, Earnhardt unveiled his creation via his official Twitter account and introduced it as a "strangewich."
Sure, that'll make people want to try it, Dale.
But it turns out "strangewich" is a perfect way to describe the peculiar snack. Earnhardt spreads a hefty amount of mayonnaise between two slices of bread and throws a few banana slices right in the middle to complete the sandwich.
Hard pass.
Earnhardt's "strangewich" disgusted world-famous chef Gordon Ramsay
Earnhardt's "strangewich" has received plenty of criticism over the last few years. Freddie Campion of GQ had this to say after trying the sandwich in 2016: "Absolutely terrible. Texture-wise it's a slimy, gooey mess, and there are no complementary flavors." But would he eat it again? "Not if you paid me. I would have happily licked a subway seat if it meant getting the taste out of my mouth."
Campion is just one of the many who have roasted Earnhardt for his unique palate. Gordon Ramsay, who's made a living off harshly critiquing people's cooking, jumped in on the fun a year later.
While serving as the grand marshal for NASCAR's AAA 400 Drive for Autism in 2017, Ramsay was asked by NASCAR.com his thoughts on the famous "strangewich."
"Wow. That would give me (a not-too-pleasant gastrointestinal situation) for three weeks," Ramsay said. "Throw it away and start again. I would not be eating (expletive) banana and mayonnaise, no. Whatever Muppet put those two together needs to clean their core. Dale Jr. needs to call me."
Sheesh. Tell us how you really feel.
Dale Earnhardt Jr. was hurt by Gordon Ramsay's review
Earnhardt eventually caught wind of Ramsay's scathing review of his precious sandwich, and he didn't appreciate the harsh words.
"So somebody had the bright idea at NASCAR to give him the "strangewich" and let him talk a bunch of trash about it," Earnhardt said on the Dale Jr. Download podcast in 2017. "Appreciate it, NASCAR. Smart move. Alright, Gordon Ramsay – ah, not sure about that guy. Not sure whether I'm a fan or not."
Well, sounds like Ramsay isn't a huge fan of Earnhardt or his food choices either.