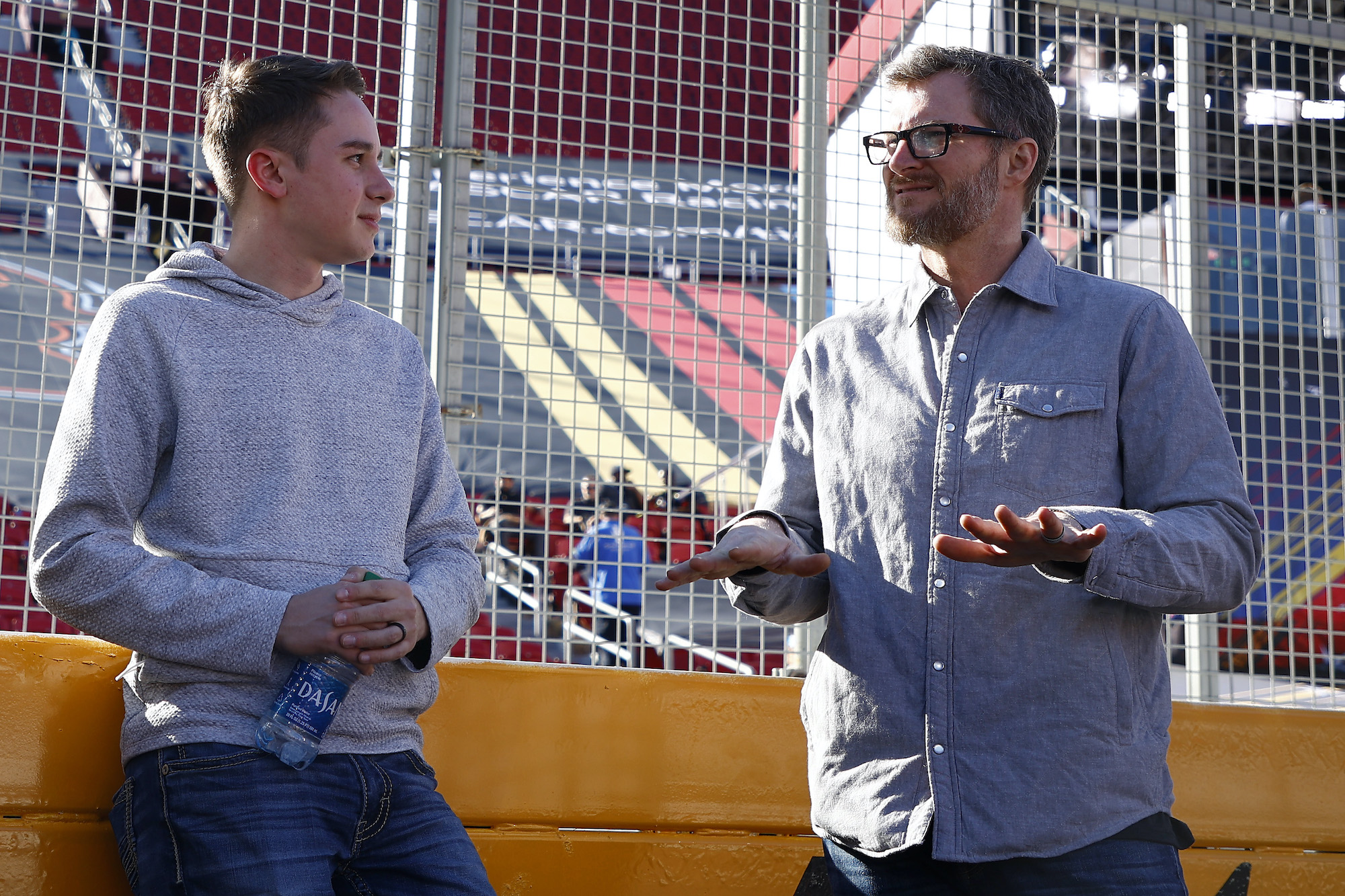 Dale Earnhardt Jr. Divides Fans During Super Bowl Pregame Show With Athletic Feat That Impresses Some While Others Call It Fake
Dale Earnhardt Jr. appeared to pull off an impressive athletic feat during the Super Bowl Pregame Show but some fans called it fake.
For the last couple of weeks, Dale Earnhardt Jr. has talked on social media and his podcast about his trip to LA. Last week, he was in town for the Clash at the Coliseum and filmed a piece that aired during the Super Bowl Pregame Show. 
The new NASCAR Hall of Famer and NBC's Rutledge Wood also teamed up during the broadcast and drove around the city to some of the most popular spots, like Muscle Beach in Venice near the Santa Monica Pier. What he did during his stop there left some fans impressed while others weren't buying it and called him out.  
Dale Earnhardt Jr. stops at Muscle Beach in Venice and lifts 315 pounds
With Dale Earnhardt Jr. and Rutledge Wood traveling to popular hotspots in and around LA, Venice Beach and its historic outdoor gym offered a fun location, and one where the two-time Daytona 500 winner confidently walked over to a benchpress, casually stretched his arms because he didn't want to "pull a hammy," and prepared to lift 315 pounds. 
Junior laid down on the bench with two well-sculpted weightlifters on either side spotting him, dropped the bar down slowly to his chest, and then, with several other weightlifters chanting — Junior! Junior! — let out a guttural grunt and pushed the 315 pounds off his chest.
When he finished, he stood up, his face and neck bright red from straining.
"Wow! Impressive!" Wood said. 
"How 'bout that?" Earnhardt replied. 
Fans question whether Earnhardt lifted or if it was spotter-aided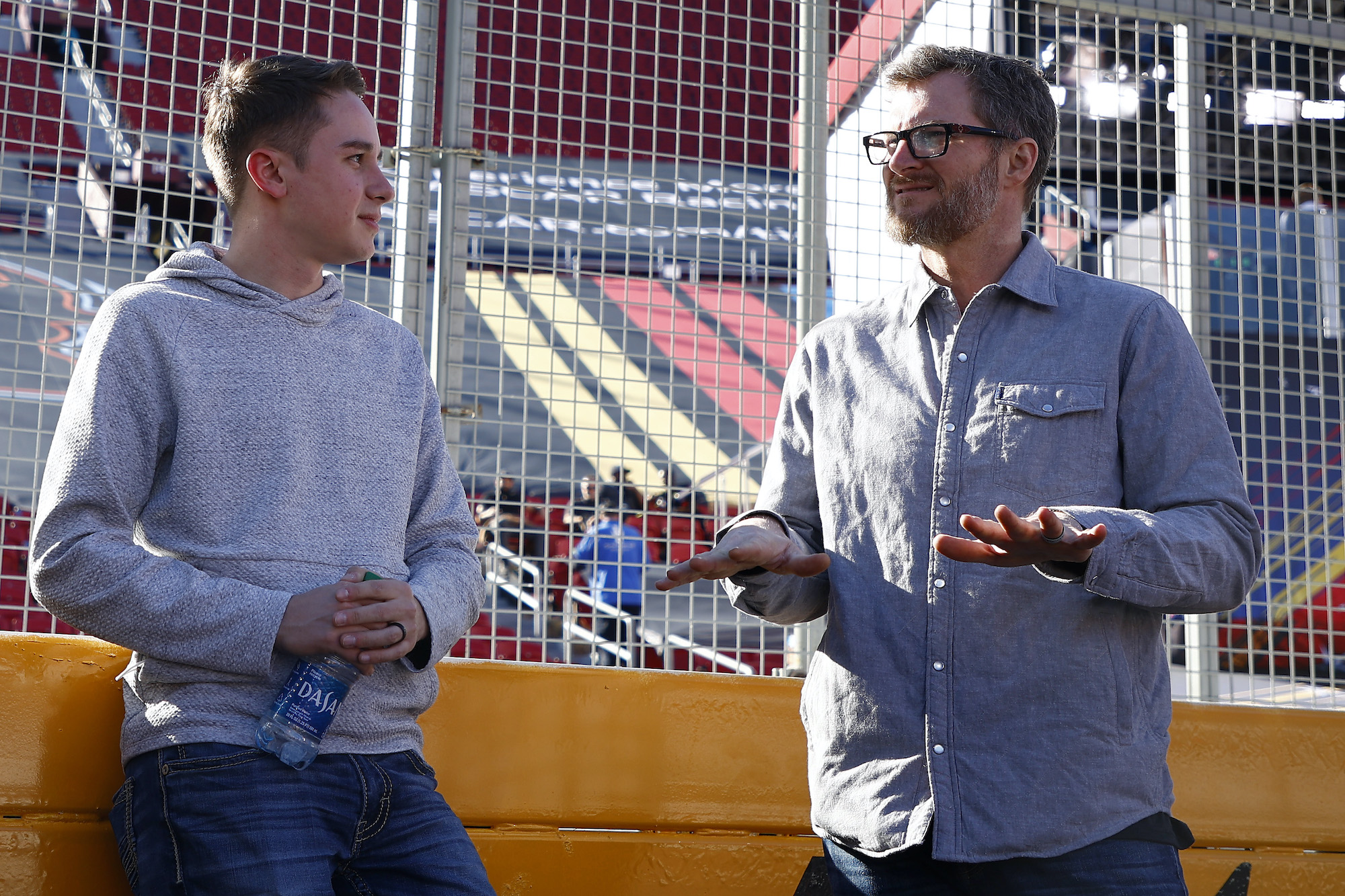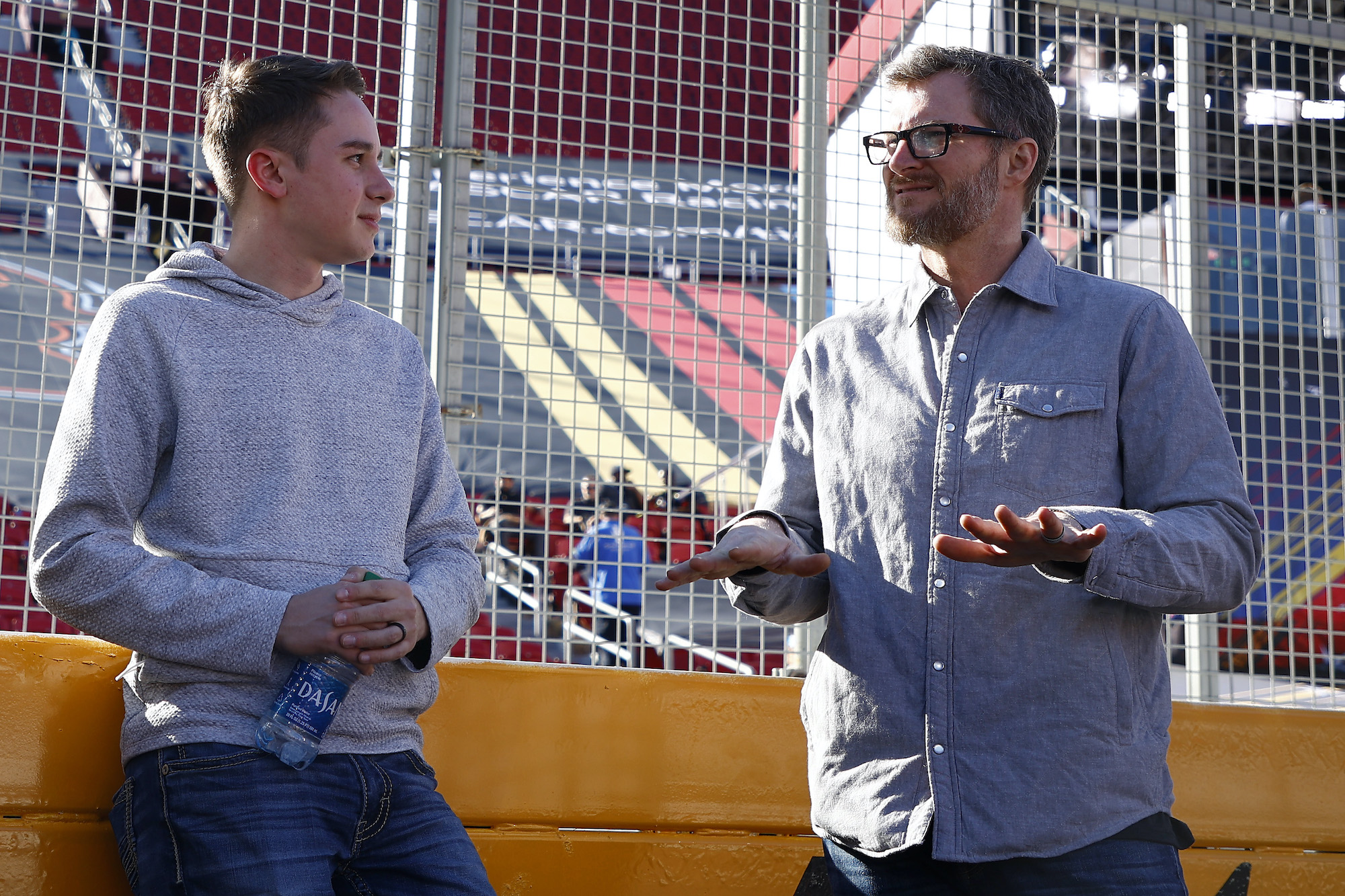 Did he really pull off the feat and legitimately lift 315 pounds, which Earnhardt jokingly equaled to 400 cans of beer? Unsurprisingly, many fans took to social media and offered an opinion on the former driver's alleged achievement.
"Wow he did it ONCE. Do 10 and then brag about it," someone responded on Twitter to the NASCAR on NBC post. "Dale jacked?" asked another. 
Conversely, plenty of fans suggested Junior wasn't jacked at all and didn't lift the weight by himself, but instead had help from his two spotters. 
"Absolutely no chance this was legit," one person wrote. "Yeah, those 2 dudes didn't help at all … lol," wrote another. 
Finished last in LA Coliseum exhibition race
While Earnhardt might address the debate during an upcoming episode of his Dale Jr. Download podcast, there is no debate about his performance last week during a made-for-TV Super Bowl-prediction race on the LA Coliseum track with Chase Elliott, Bubba Wallace, and Ryan Blaney.
In a draft before the race, Ohio native Blaney selected the Bengals, along with Bubba Wallace, while Elliott selected former Georgia Bulldogs quarterback Matt Stafford and the Rams along with Earnhardt. 
Blaney started on the inside of Row 1 with Elliott on his outside. Wallace started on Row 2 inside of Earnhardt, who was driving the No. 48 of Alex Bowman. 
Surprisingly, the cars appeared to reach higher speeds than you'd expect, considering the circumstances, in what turned out to be a competitive exhibition with the lead changing hands on multiple occasions. Blaney made a late charge from the back of the field, passed the three other cars, and held off Elliott to win the race, and in the process predicted the Bengals would win the Super Bowl. 
Elliott finished second, followed by Wallace and Earnhardt, who finished last and won't have anyone questioning whether he had any help to get there. 
Like Sportscasting on Facebook. Follow us on Twitter @sportscasting19.