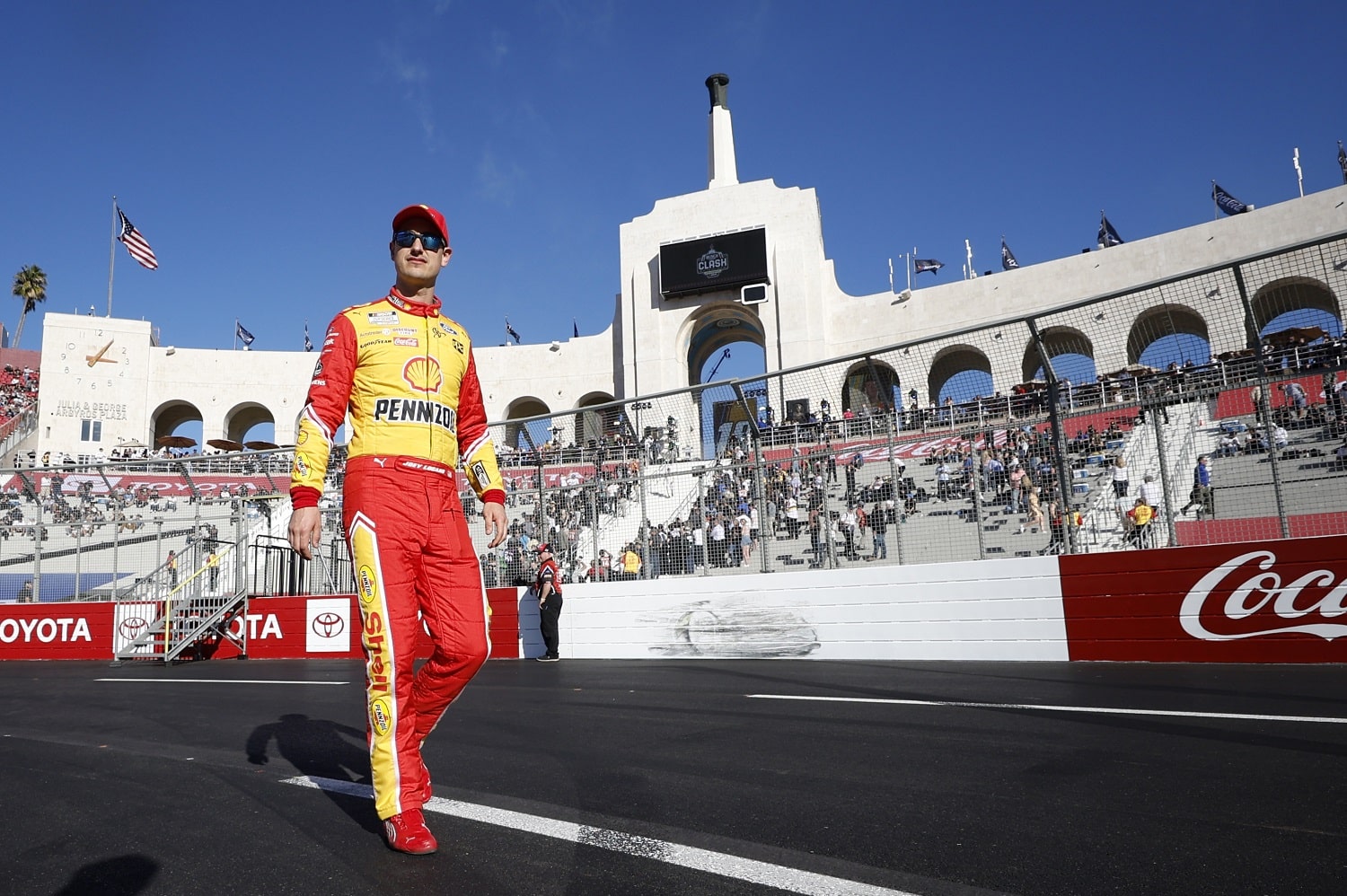 Dale Earnhardt Jr. And Mark Martin Aren't Grumpy Old Men for Missing a Busch Light Clash Tradition
The venue is hardly the only change that NASCAR has made to the Busch Light Clash recently.
There are fewer critics of staging the Busch Light Clash at the Los Angeles Coliseum than there are lug nuts on a Next Gen car, so the NASCAR executive suite is allowed a victory lap. Moving the annual exhibition event out of Daytona was a success.
That doesn't make them immune to criticism, however. Dale Earnhardt Jr. and Mark Martin just reminded them of such.
NASCAR converted the Busch Light Clash to an open event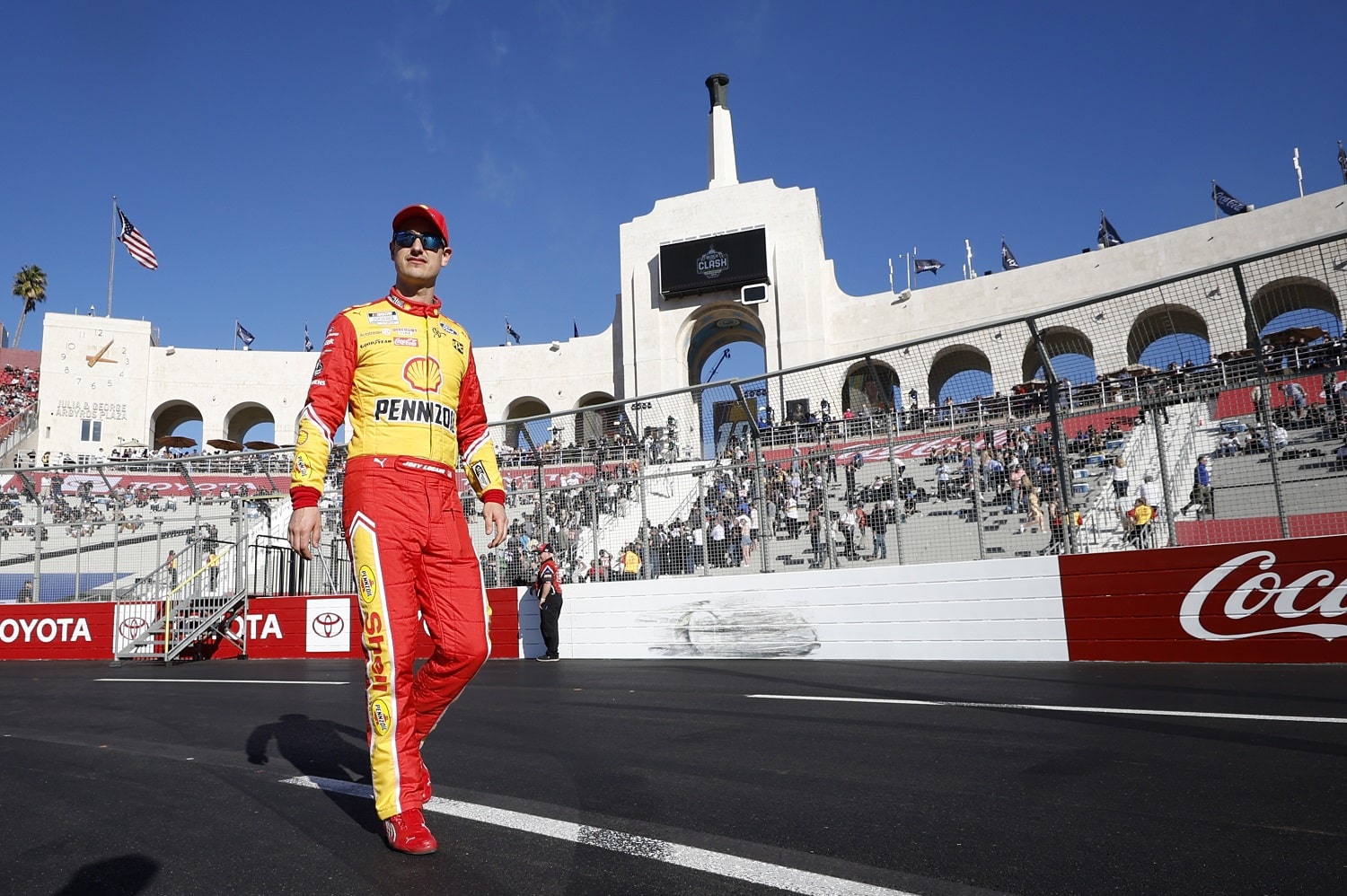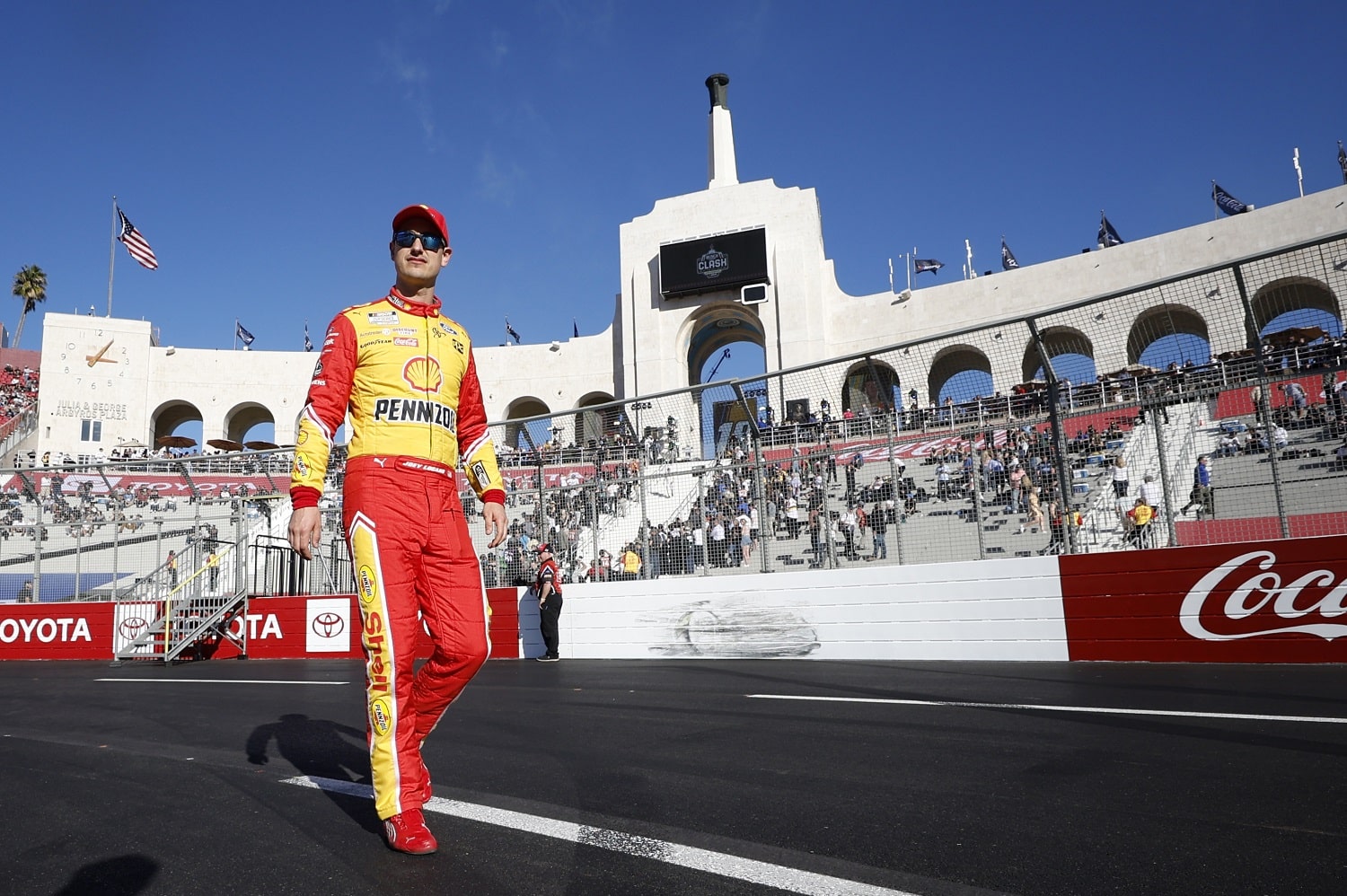 The Busch Light Clash has been NASCAR's preseason exhibition every year since 1979 and was held at Daytona International Speedway through 2021 as part of Speedweeks. Moving it to the Los Angeles Coliseum made big news this year because a quarter-mile track inside a history-rich stadium was a radical departure.
What's been sort of forgotten, however, is that there was a second big change to the Clash. Whereas the race used to be an invitation-only event for pole winners from the preceding season, the pandemic disrupted the way race fields were set. Combined with the uncertainty of what racing in Next Gen cars would be like, NASCAR opened the 2022 Busch Light Clash to all 36 chartered Cup Series cars.
NASCAR is content to continue it as an open event as the Clash returns to LA next February. While it's fun for sponsors and fans, the open format removes a big incentive for drivers to aim for the pole position each week.
Dale Earnhardt Jr. and Mark Martin long for the good ol' days
Seth Sharp, who runs a Twitter account geared toward NASCAR memories, tweeted this week that he missed the days when winning the pole for a NASCAR points race was a driver's ticket into the Busch Light Clash.  Dale Earnhardt Jr. picked up the ball and ran with it.
"It made winning a pole for any driver mean more. It made getting into the clash an exclusive accomplishment," the beloved NASCAR Hall of Famer wrote in a quote tweet that quickly picked up more than 1,000 likes.
Shortly afterward, Mark Martin saw the thread and added, "Me too @DaleJr," and that picked up a quick 700 likes.
Followers of their social media accounts then started chiming in, and they were nearly unanimous in wanting to return to the old eligibility rule. One observed that neither the Clash nor the All-Star Race serves the original purpose anymore. More than one associated the Clash change with the insidious advancement of the "everybody gets a trophy" mentality that turns the exclusive into the inclusive.
The Busch Light Clash would be a 16-car race under the old rules
From a logistics standpoint, NASCAR can't go back to the old eligibility criteria for the Busch Light Clash without moving it to a venue closer to Daytona, site of the first points race. Forcing roughly half the drivers to make a 6,000-mile round trip while the rest camped out at Daytona International Speedway is hardly fair.
For the sake of argument, however, reverting to the format in which only pole winners from the previous season made the field would limit the 2023 Busch Light Clash to 16 drivers. Leading the way would be four-time pole winners Christopher Bell, Kyle Larson, and Joey Logano. Chase Elliott, Denny Hamlin, Ryan Blaney, and Tyler Reddick would also be in with their three pole victories apiece.
Rounding out the field would be Aric Almirola, Chase Briscoe, William Byron, Chris Buescher, Austin Cindric, Cole Custer, Brad Keselowski, Martin Truex Jr., and Bubba Wallace.
Somewhat conspicuous by his absence would be Kyle Busch, who perhaps could be waved in as the defending champion. Also missing, however, would be significant names like Ross Chastain and Kevin Harvick. Joining them on the sidelines would be Alex Bowman, Kurt Busch, Austin Dillon, Erik Jones, and Daniel Suarez, all of whom also won races but not poles.
Then again, maybe that's how it should be. As Seth Sharp pointed out, even the legendary Dale Earnhardt, who holds the Clash record for wins, didn't qualify for the event seven times from 1985-2000.
Got a question or observation about racing? Sportscasting's John Moriello does a mailbag column each Friday. Write to him at [email protected].