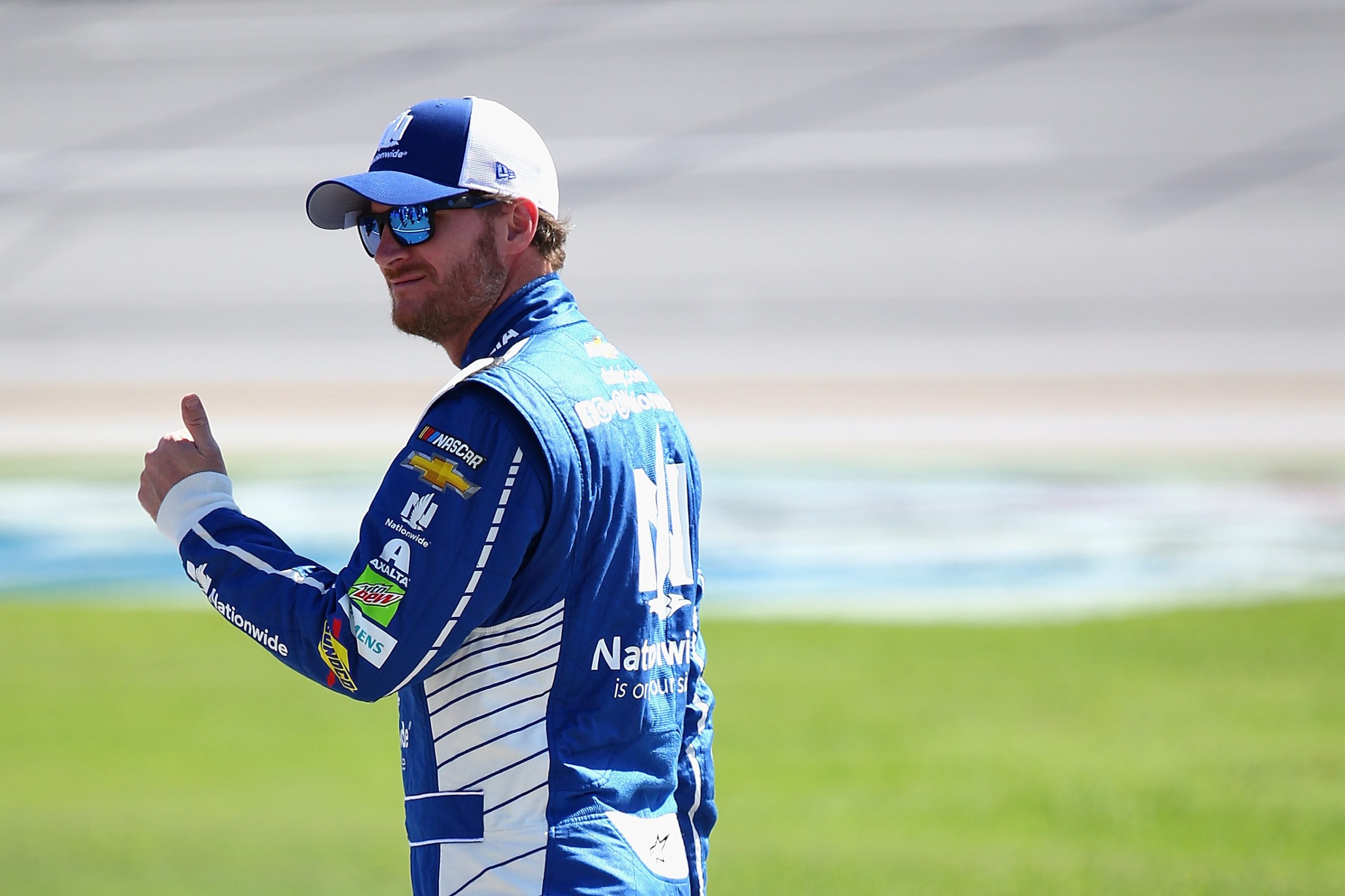 Dale Earnhardt Jr. Was NASCAR's Most Popular Driver 15 Straight Years and Gives His Opinion Why His Dad Won It Just Once
Dale Earnhardt Jr. gave his thoughts as to why his father was named Most Popular Driver just one time.
From 2003-2017, there was never a more popular NASCAR driver than Dale Earnhardt Jr. He has the hardware to prove it. While he was Mr. Popular for 15 straight years, his father, the legendary Dale Earnhardt Sr., claimed that honor just once.
The elder Earnhardt had much more success when it came to racing, but his son was more popular. Or was he? Earnhardt Jr. has a theory why his father only won the award one time.
Dale Earnhardt Jr. owned NASCAR's Most Popular Award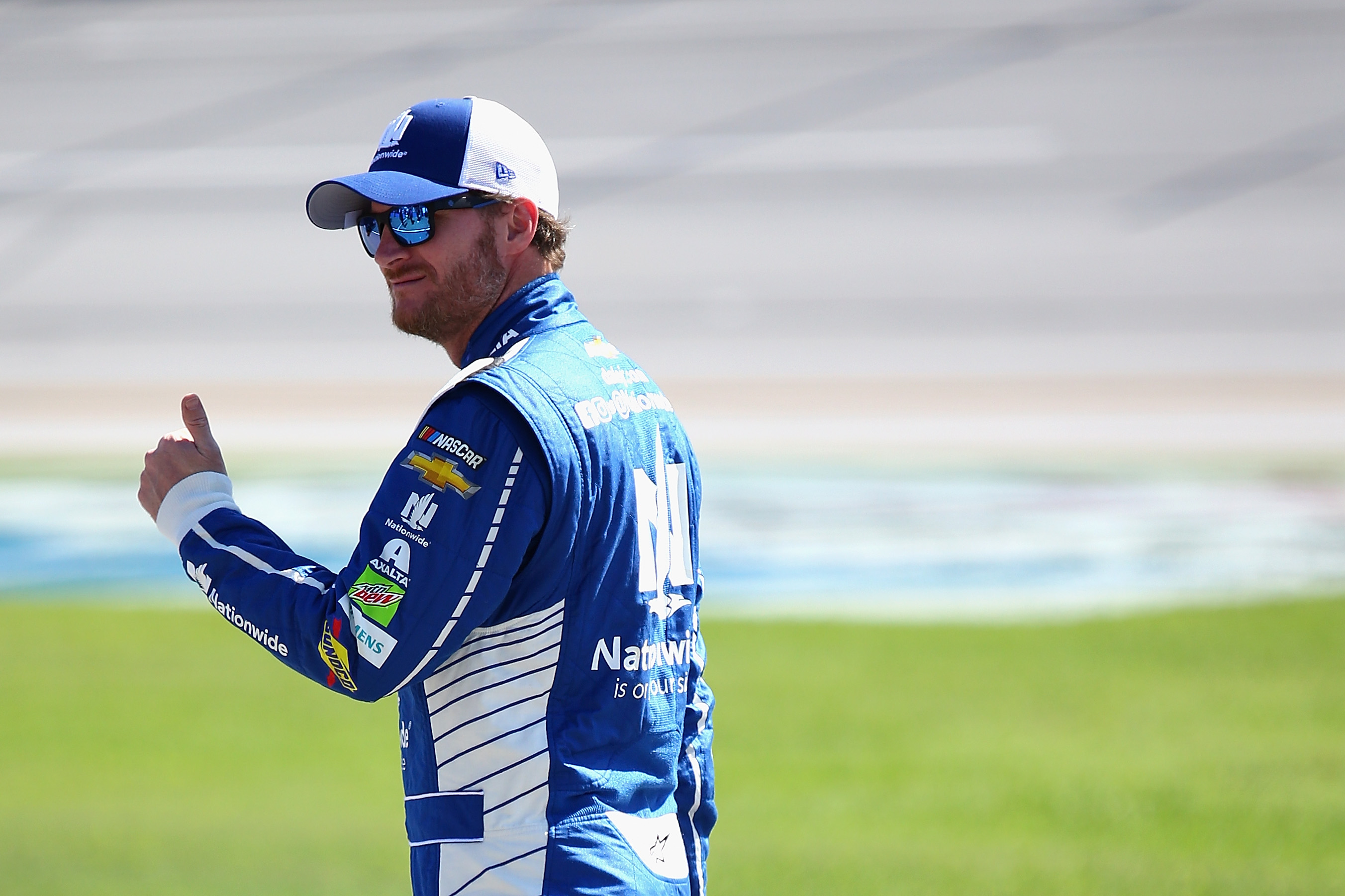 Earnhardt Jr. had a stranglehold on the Most Popular Driver Award from 2003 until he retired after the 2017 season. During that stretch, he won a pair of Daytona 500, claiming victory in 2004 and 2014. After his father died during the final lap of the 2001 Daytona 500, Junior took on that fan base his father had.
While many of those fans came aboard simply because of his last name, Junior made a name for himself in the motorsports world. During his retirement speech, he singled out those fans – Junior Nation – for sticking with him. Those fans were instrumental in helping him claim his popular streak.
"To my fans: One thing that's made this career the incredible ride that it's been is Junior Nation," he said, according to NBC Sports. "The fan support that I received straight out of the gate was in large part because of my famous last name.  But throughout the ups and downs, it occurred to me that the fans that stuck it out and the new ones that joined us, they were there because of the person I was and not who they wanted me to be."
Dale Earnhardt Jr. offered his opinion why his father only won the award once
Earnhardt Jr. was a recent guest on the Bussin' With the Boys podcast, co-hosted by Will Compton and Taylor Lewan. The topic of the Most Popular Award was brought up, and Junior offered his thoughts. Although he captured 15 awards, he is still behind Bill Elliott's 16. Elliott and Earnhardt Sr. raced in the same era, and Junior offered his thoughts on why Elliott, not his father, won the popular vote.
"The Most Popular Award when Dad was alive went to Bill Elliott," Junior said. "He won it 16 times. I think he owns the record. Bill was a popular driver, without a doubt. I can say this, I think, without being too disrespectful, but we always felt like they had bots before bots were bots.
"When you voted, you had to vote through an old newsletter. His fan club would organize. Dad didn't do that. Bill would win it, without fail. Every year, he would win it. In my opinion, if you polled NASCAR fans, Dad was more popular. It's arguable and it's a debatable thing, but in my mind, he was absolutely a bigger star.
"They organized. His fan club and Dawsonville, the city where he's from, they got everybody on board when it was time to get the job done."
Earnhardt Sr. won his lone award posthumously in 2001.
Earnhardt Jr. said Elliott and his fan club did nothing wrong
Earnhardt Jr. wasn't crying foul over the award and how it was handled. He was simply giving his thoughts on why the voting went down the way it did. He wasn't even sure if Elliott played any type of role in the process.
"I don't know if Bill was actively out there going, 'I need them,'" he said. "The right people knew that it was good for Bill to win that award, so they organized and helped make that happen.
"I don't think they did anything wrong, but they just were very dedicated to getting that year after year after year."
When Earnhardt Jr. told Lewan Elliott's nickname was Awesome Bill From Dawsonville, Lewan quickly responded, "That guy should've won every award."