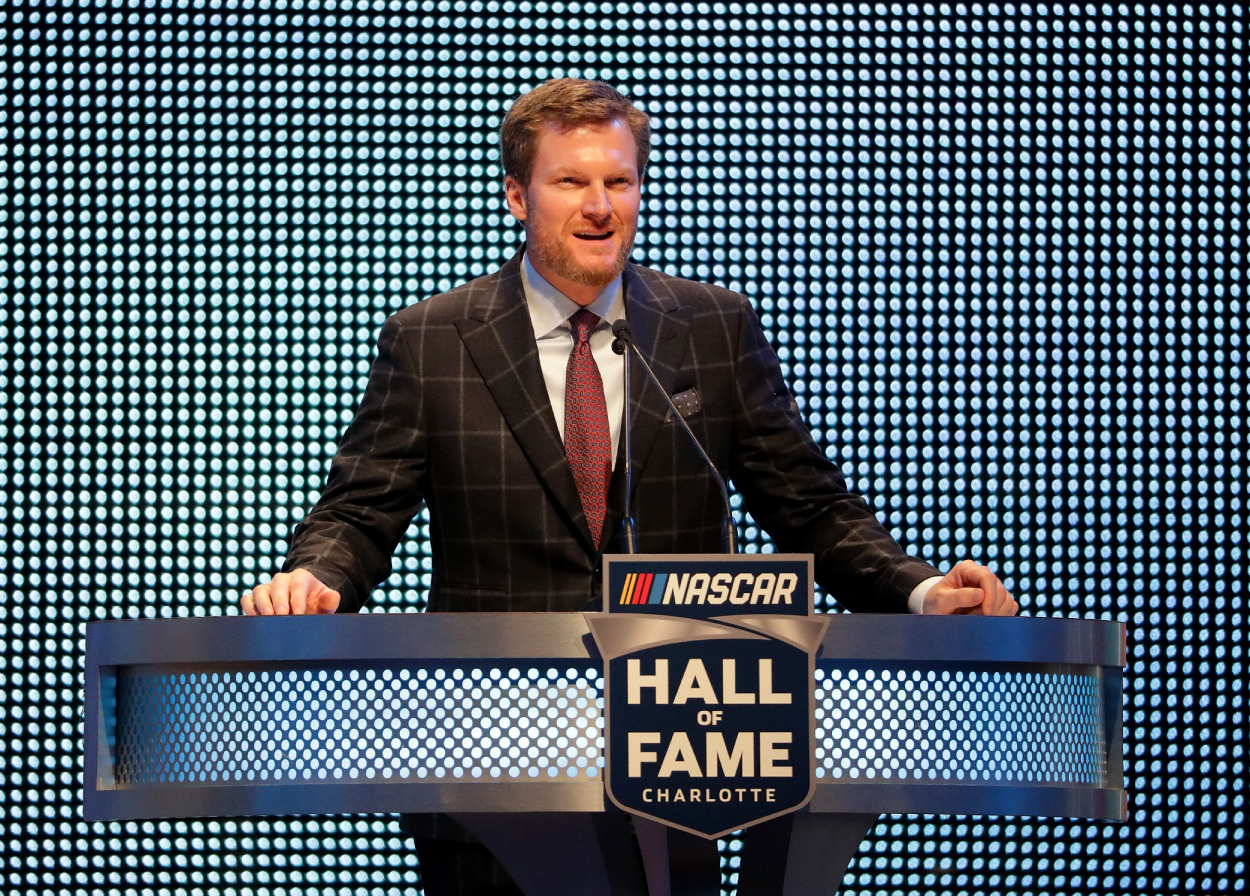 Dale Earnhardt Jr. Just Proved He Hasn't Forgotten About the Little Guys
Dale Earnhardt Jr. hasn't forgotten about the little guys.
Dale Earnhardt Jr. is one of the biggest names in the motorsports world. He's a fan favorite and a NASCAR Hall of Famer. He's also one of the most down-to-earth, relatable athletes. Junior recently showed, even though he's a wanted man when it comes to media requests or autographs, he hasn't forgotten about the little guys.
Dale Earnhardt Jr. is a Class of 2021 NASCAR Hall of Famer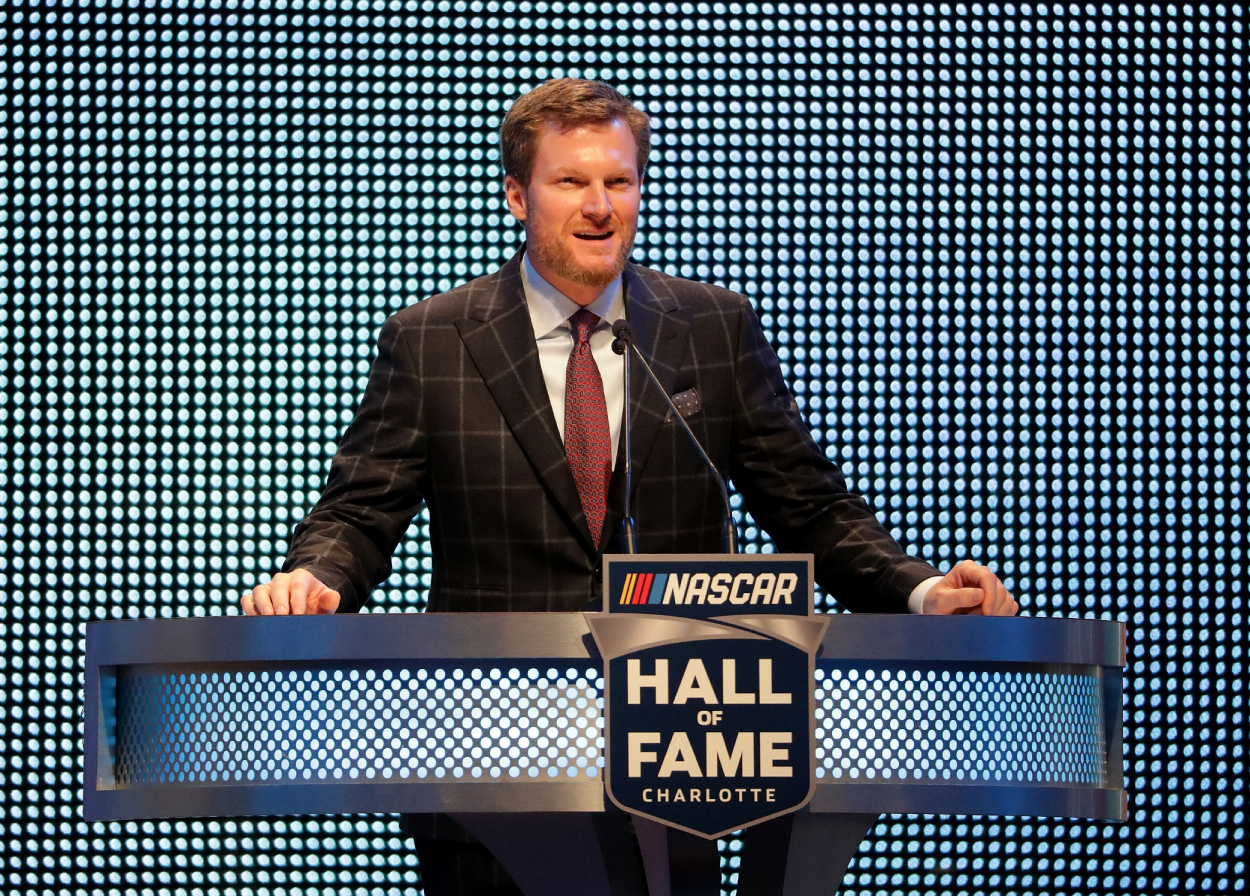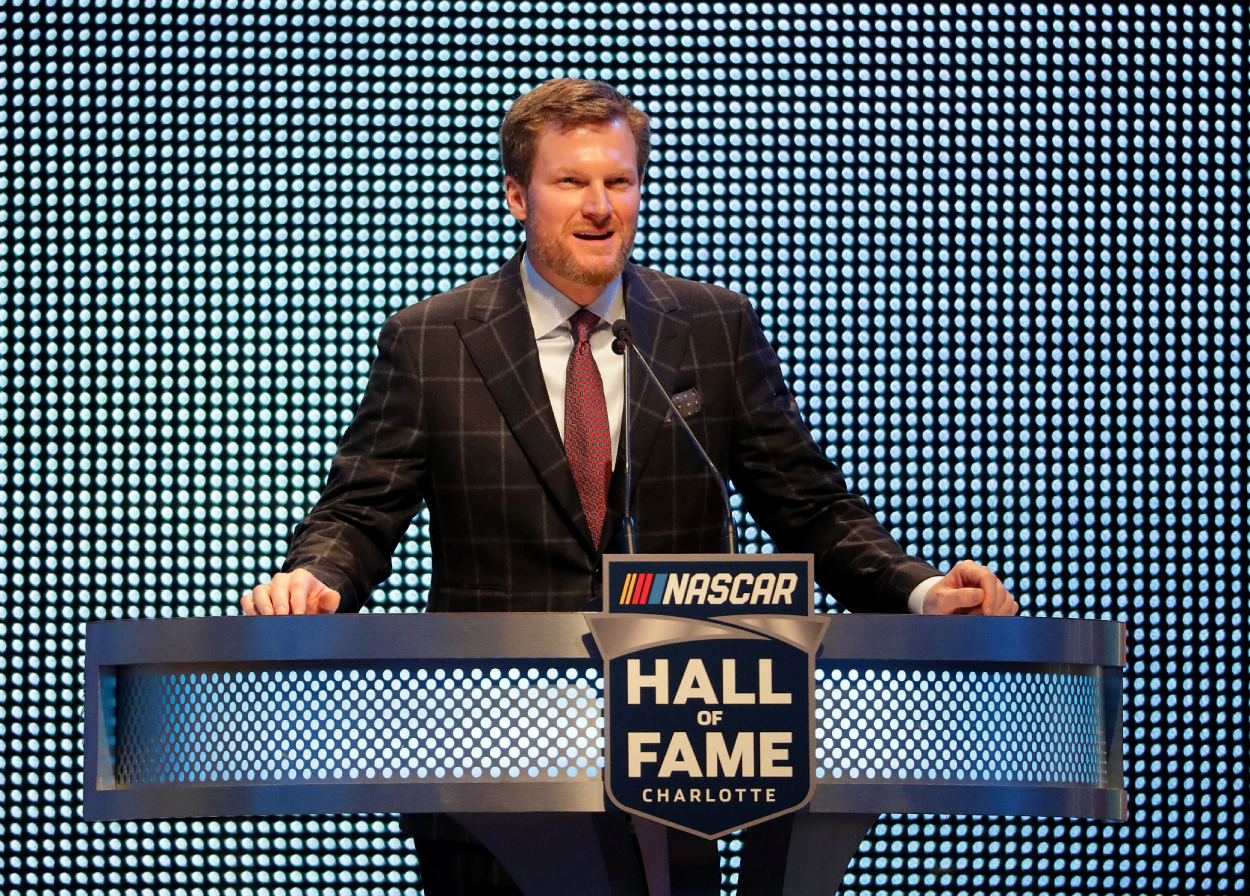 Earnhardt Jr. is one of three former drivers to be inducted into the 2021 NASCAR Hall of Fame. The ceremony was scheduled to take place in February, but COVID-19 forced postponement of the event. He, along with Red Farmer and the late Mike Stefanik, are set to take their place in racing history.
Junior will join his father, the late Dale Earnhardt Sr., in the Hall. The elder Earnhardt was a member of the inaugural class back in 2010. Earnhardt Sr. died during the final lap of the 2001 Daytona 500.
Earnhardt Jr. captured two Daytona 500 victories in his career, winning in 2004 and 2014. He finished with 26 Cup Series wins, and he was named NASCAR's Most Popular Driver for 15 straight seasons.
While Earnhardt Jr. is one of NASCAR's all-time best, he hasn't forgotten the little guys
There's no ego flaunted by Earnhardt Jr. He was one of the best at what he did in his professional career, and he lets other people do the talking for him. A series of concussions forced him into retirement after the 2017 season, yet he still remains a busy man. He's tied to the sports as an owner, broadcaster, and legend.
Earlier this month at Nashville Fairgrounds Speedway, 13-year-old Judson O'Neil and his younger brother Keelan had gotten there early to check out some of the weekend's events. The pit gates didn't open until 1 p.m. While they were waiting, they noticed a bunch of chairs being set up for an event. Stephen Nasse, a late-model driver told O'Neil that Earnhardt Jr. was coming.
"I was like, wait, what did you just say?" O'Neil told Sportscasting he recalled saying to Nasse. "I don't know how I didn't know he was coming." O'Neil got himself in the line waiting to meet Junior, and it paid off.
Earnhardt Jr. accomodates Judson O'Neil with his own interview
O'Neil just may be the biggest NASCAR fan there is. He started his own YouTube channel, Judson's Racing Network, when he was 11. He's interviewed some of the sport's biggest stars, including Chase Elliott and Earnhardt Jr.'s right-hand man Mike Davis. O'Neil is comfortable in the interviewer's seat, never intimidated by his high-profile guests.
Davis was so impressed with O'Neil after sitting down in a Zoom call with him that he reached out to him after the interview. Davis is the co-host of Earnhardt Jr.'s podcast, Dale Jr. Download, and looked to O'Neil for some help. "He stayed in touch and messaged me," O'Neil said. "He asked if we could do some social media work at the Snowball Derby, which is like the Daytona 500 of short-track racing."
Fast-forward to May in Nashville. When Earnhardt Jr.'s people were looking to get him out of there, Junior saw O'Neil and wound up granting him his own interview. O'Neil handled it like a pro. Earnhardt Jr. treated O'Neil like a pro, proving he hasn't forgotten about the little guy.