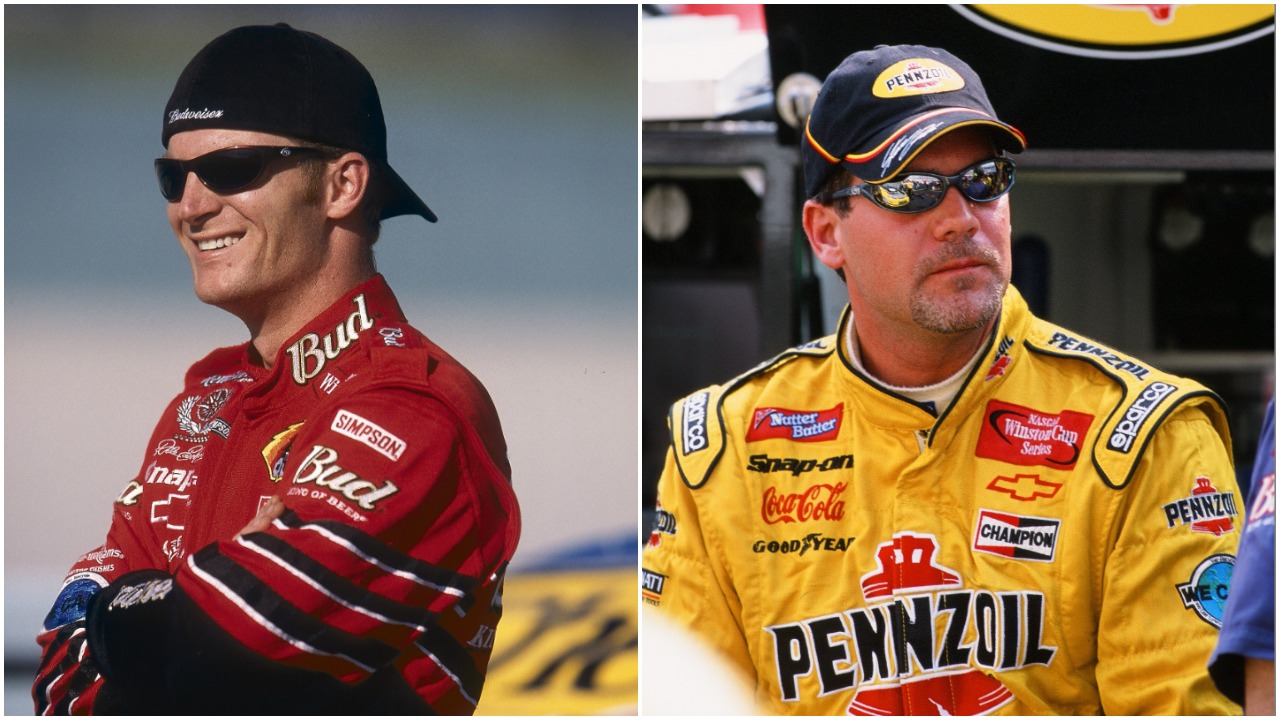 Dale Earnhardt Jr. Once Exited His Car to Check on an Accident-Prone Teammate Following a Violent Wreck at Pocono Raceway
Dale Earnhardt Jr. exited his car to check on teammate Steve Park after the pair was involved in a violent wreck at Pocono Raceway in 2002.
Since the first NASCAR Cup Series race took place at Pocono Raceway in 1974, the 2.5-mile tri-oval known as "The Tricky Triangle" has certainly seen its fair share of frightening wrecks. One such wreck took place in 2002 involving then-Dale Earnhardt Inc. teammates Dale Earnhardt Jr. and Steve Park, a collision Junior once said he knew would be "a massive crash" as it was playing out in real time.
And it certainly was that and Park, who just the year before had been involved in a serious accident at Darlington Raceway that left with a severe brain injury and had also already been involved in a couple of wrecks in '02, easily got the worst of it. Things looked so bad that Earnhardt even got out of his car to check on his teammate, whose tenure at DEI ended less than a year later.
Steve Park had a few big accidents while driving for Dale Earnhardt Inc.
Park began his run with Dale Earnhardt Inc. in 1996 in rather hilarious fashion as he actually had to be convinced that Dale Earnhardt Sr. was calling him to drive for DEI as Park believed it was his friends pranking him. But once things got sorted out, Park got off to a solid start for DEI, winning three Busch Series (now Xfinity Series) races on the way to winning Rookie of the Year.
He joined the Cup Series on a full-time basis in 1998 but just ahead of the season's fourth race at Atlanta, Park suffered a serious accident during a practice run that resulted in a broken leg, a broken shoulder blade, a broken collarbone, and two chipped teeth, injuries that kept him out of action for nearly six months. The following year, he was involved in a wreck at Sonoma Raceway in which his car flipped onto the top of a tire barrier.
Park was also involved in the 18-car wreck at the 2001 Daytona 500, which, of course, was overshadowed by Earnhardt Sr.'s death on the final lap, but he came back the following week to score an emotional victory for Dale Earnhardt Inc. with a win at Rockingham. Just over six months later, he was involved in the aforementioned wreck at Darlington that not only left him with a brain injury, but also multiple broken ribs, slurred speech, and blurred vision, which kept him from racing for another six months.
Dale Earnhardt Jr. left his car to check on his teammate after the two were involved in a 'massive crash' at Pocono Raceway in 2002
After returning to the Cup Series in March 2002, Park was involved in a couple of accidents, one at Richmond and one at Daytona, but neither kept him from missing any races. And that brings us to the running of the Pennsylvania 500 at Pocono Raceway on July 28, 2002. Both Earnhardt and Park started within the top 15 but neither would finish that way.
On the very first lap of the race, Rusty Wallace hit the wall following the first turn, at which point Park swerved in an attempt to avoid the No. 2 Ford. However, in doing so, he made contact with Earnhardt and both spun onto the infield grass toward the interior guardrail. Certainly not by choice, Junior rammed his teammate into the rail, which shredded Park's No. 1 Chevrolet before it violently flipped over multiple times.
Earnhardt suffered damage to his famous No. 8 as well but it certainly wasn't anything near as bad as what happened to Park's vehicle. After coming to a stop, Earnhardt immediately jumped out of his car and sprinted over to his teammate, who somehow managed to escape serious injury. Years later, ahead of his final race at Pocono, Earnhardt said he knew things weren't going to end well as the scene was playing out (h/t For The Win).
"I just couldn't believe what I was seeing.

"That visual was incredible, you know, and it was scary, of course, and it was great that Steve was OK. But we were flying into that fence, and I thought, 'This is gonna be a massive crash.'"

Dale Earnhardt Jr.
The wreck ended up causing a 65-minute red flag so the guardrail could be fixed. Earnhardt was actually able to re-enter the race and finished 37th.
Park was let go by DEI the following year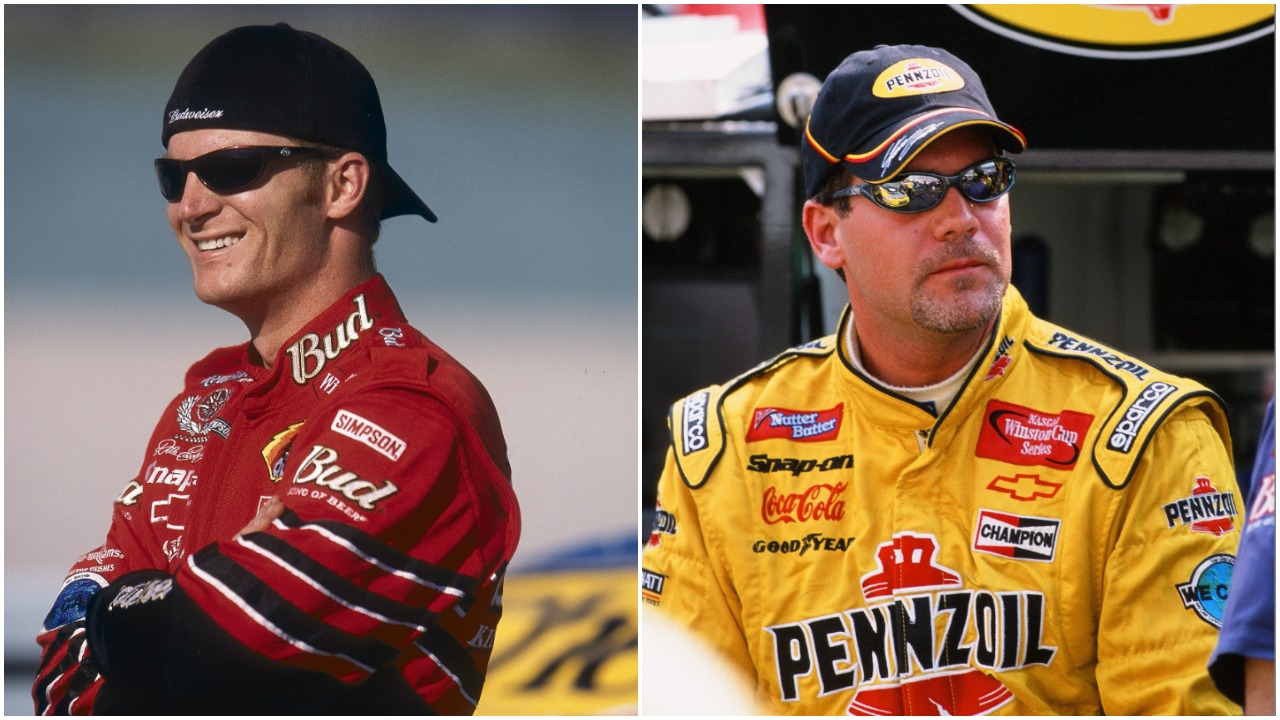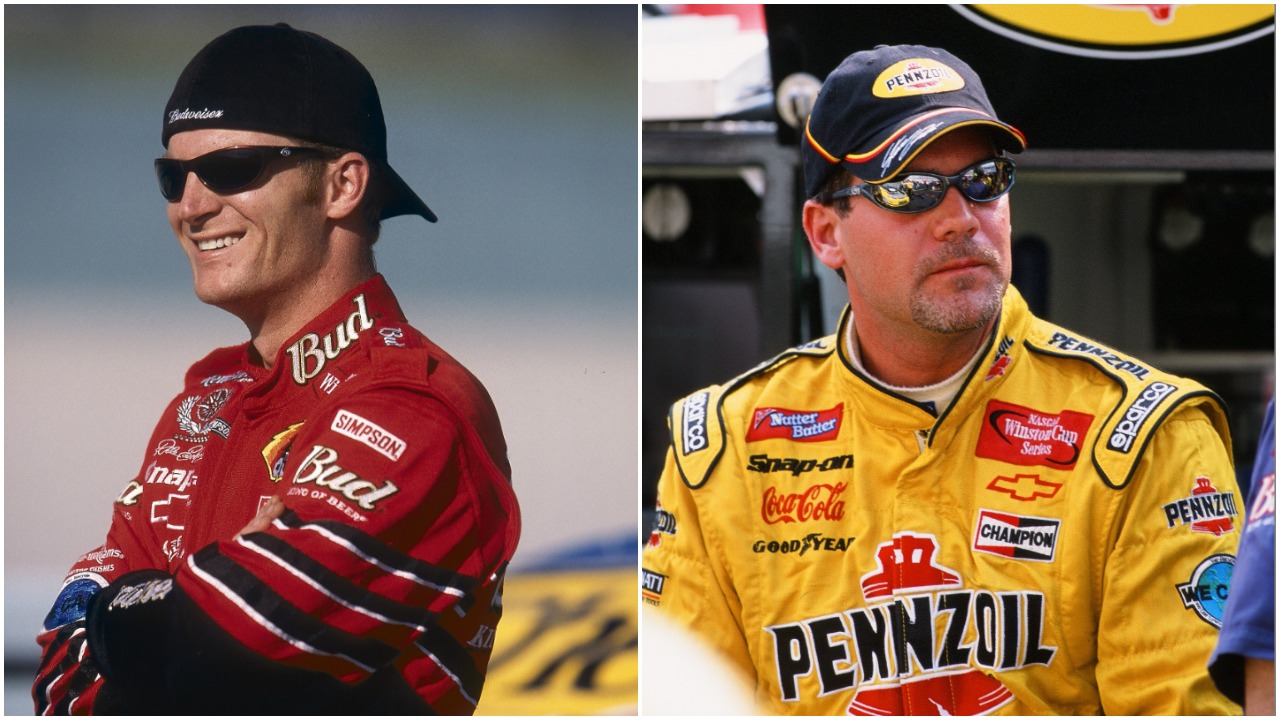 Park was involved in two additional accidents in 2002, one in Michigan and another in Darlington, and then another three in the first 11 races of the 2003 Cup Series season. The first came at Texas Motor Speedway in late March and the final two came in back-to-back weeks at Auto Club Speedway and Richmond in late April and early May, respectively.
It was at that point when Dale Earnhardt Inc. decided to release Park, who finished out the '03 season with Richard Childress Racing but wouldn't race again in the Cup Series until 2010.
Stats courtesy of Racing Reference