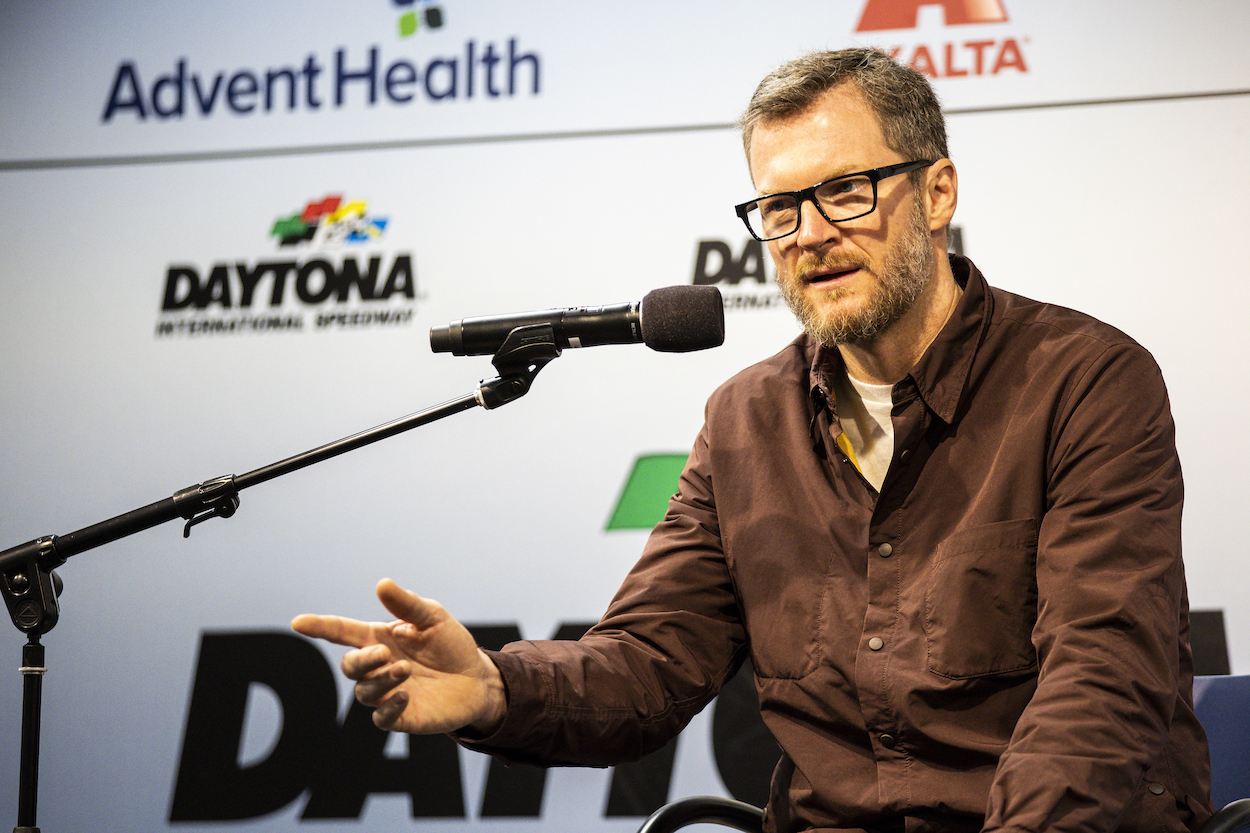 Dale Earnhardt Jr. Reveals 'Cool' NASCAR-Related Item He Saw at Cemetery During Grandmother's Burial Service 
Dale Earnhardt Jr. reveals how he discovered something "cool" and NASCAR-related at the cemetery during his grandmother's burial service.
Dale Earnhardt Jr. has experienced a rollercoaster of emotions in the last month. While excited and looking forward to his upcoming induction into the NASCAR Hall of Fame later this month, he's endured heartbreak and sadness with the deaths of both his uncle and grandmother. 
This past weekend and just days before becoming part of NASCAR's most exclusive fraternity, he attended the burial services for his grandmother. Although it was an emotional moment for the family, Junior shared his experience on social media, including a "cool" NASCAR-related item he saw at the cemetery. 
Dale Earnhardt Jr. loses uncle and grandmother in a matter of weeks
In early December, Dale Earnhardt Jr.'s uncle, Danny Earnhardt Sr., died unexpectedly. It came several months after he appeared on the Dale Jr. Download and Junior revealed to his audience just how significant a role his uncle had played in his life. 
In addition to Danny making a single phone call to his brother, Dale Sr., about his son's ability to drive, he also acted as a father figure for Junior after his dad died in the 2001 Daytona 500, including approval of his wife Amy in the early days of their relationship. 
Unfortunately, a couple of weeks after Danny's death, Junior's grandmother and Danny's mother, Martha, died on Christmas day. 
"Please keep our family in your thoughts and prayers," the family said in a statement. "And thank you so much for loving our Mamaw as if she were your own. She was not just the matriarch to our family, but she was the matriarch to multiple generations of race fans."
Family attends grandmother's service and Junior sees 'cool' headstone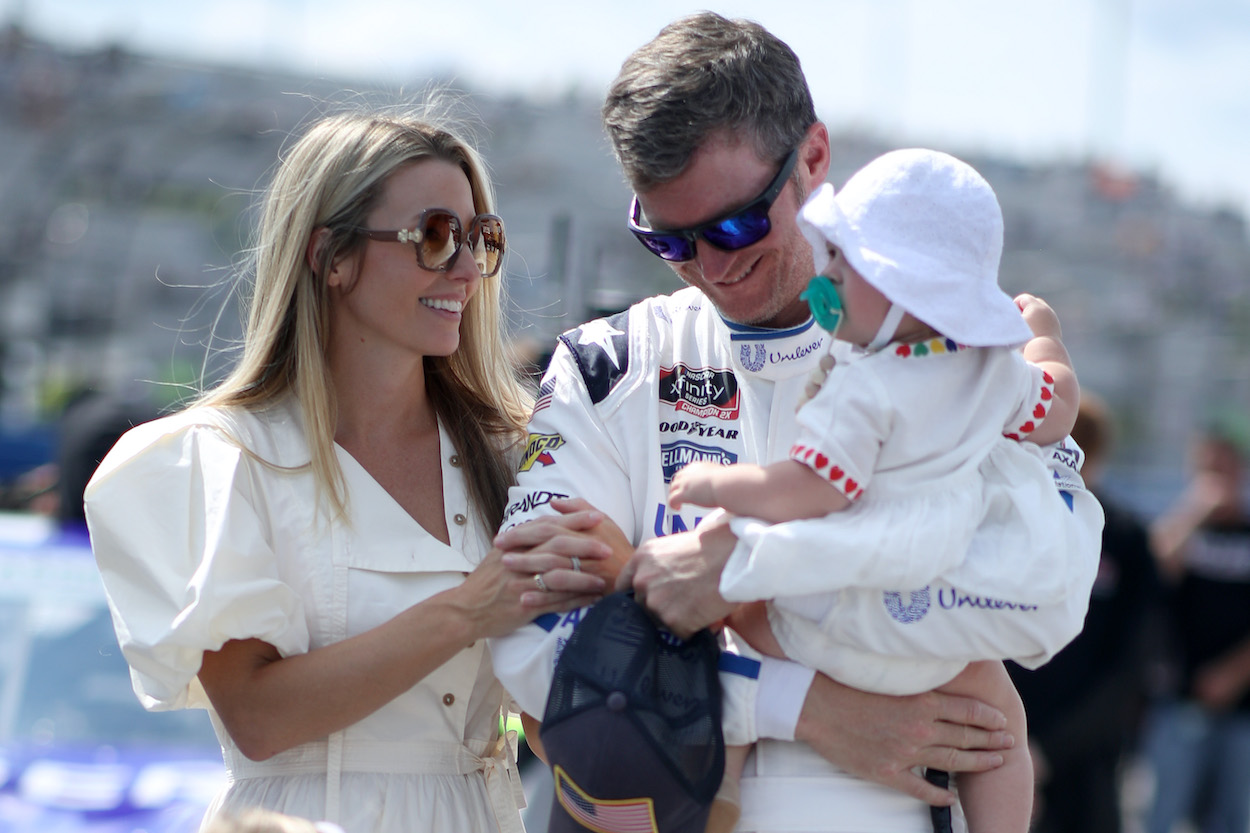 This weekend, Dale Earnhardt Jr. and his family held the burial services for the family matriarch. He posted a photo on his Instagram story from the graveside that included the family headstone, which featured the name EARNHARDT. Located underneath it was a white car with a red No. 8 on the door, a replica of Ralph Earnhardt's car.
"Spent the day at Mammaw's burial service," Earnhardt wrote. "She's next to her husband Ralph who has one cool headstone. The family gathered at their home where the memories are bursting at the seams. The preacher said it best: 'she knew pain and loss, but lived with grace and peace.'"
Dale Earnhardt Jr. to be inducted into NASCAR Hall of Fame
After a tough month to close out 2021, Earnhardt is starting 2022 on a much happier note in what will certainly be a lifetime highlight when he is enshrined this weekend in the NASCAR Hall of Fame with Red Farmer and Mike Stefanik. The induction ceremony had been delayed due to the pandemic.
It will be a big moment for Earnhardt and his family, celebrating his years of racing, including 26 Cup wins, and his many contributions as one of the sport's greatest ambassadors. While Junior will undoubtedly miss the presence of two of the most important people in his life at the celebration, he will carry their immeasurable influence with him onto the stage and in the years ahead.    
Like Sportscasting on Facebook. Follow us on Twitter @sportscasting19.