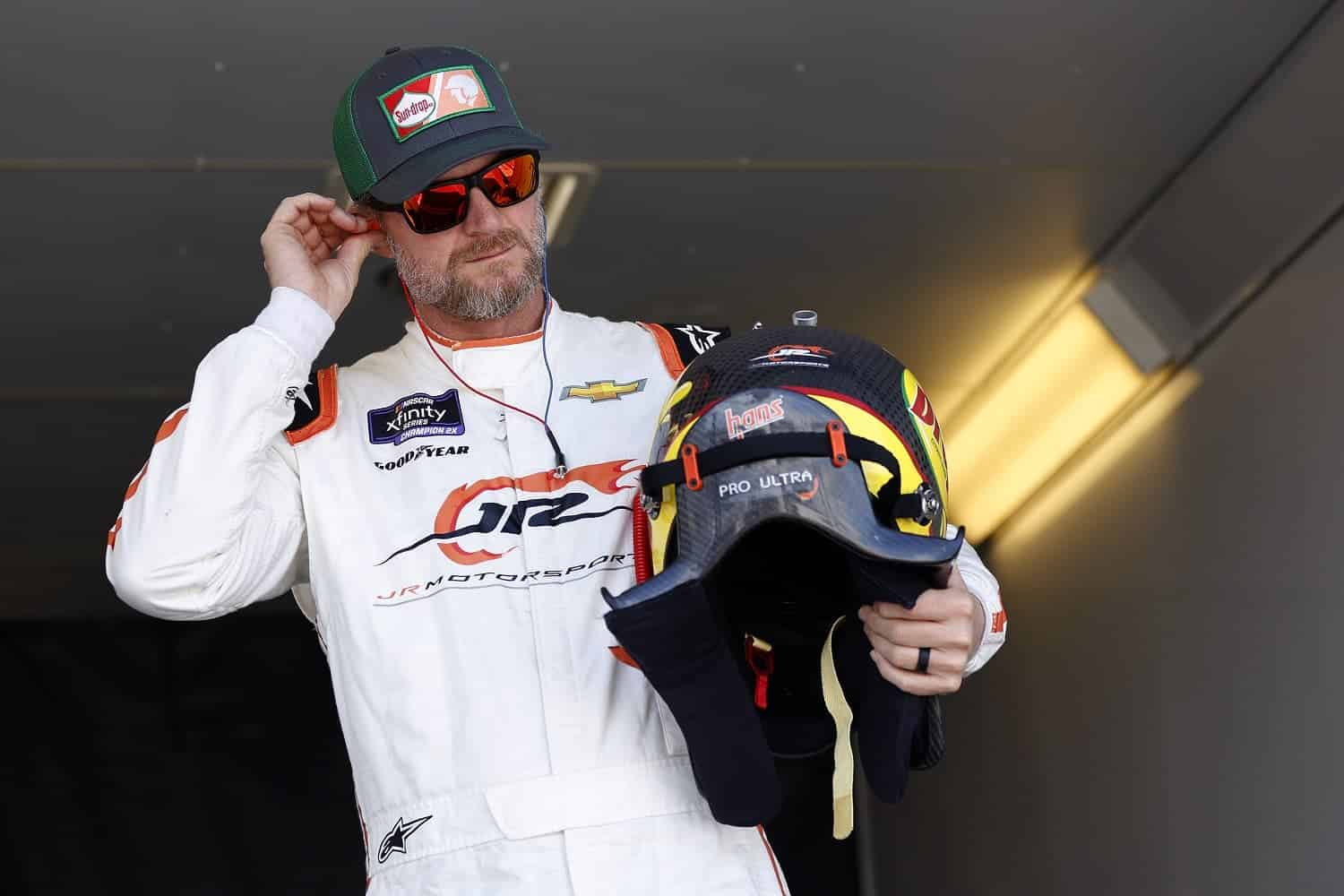 Dale Earnhardt Jr. Has a Unique Way of Remembering the Random Fans He's Met
Here is the unique and innovative way that NASCAR driver Dale Earnhardt Jr. has come up with to remember the strangers he meets during fan encounters.
Dale Earnhardt Jr. has built an impressive resume in motorsports beginning with his driving days and continuing into his current roles as a businessman and influential media personality. He may not have matched his father's accomplishments on the track, but his savvy investments have spawned an impressive net worth.
The family name generated an immediate fan base, his two Xfinity Series titles grew it, and his Cup career made Earnhardt one of the most recognizable figures in sports. The adulation has never stopped, and Earnhardt has developed neat way of remembering fans.
Dale Earnhardt Jr.'s achievements and wishes for his fans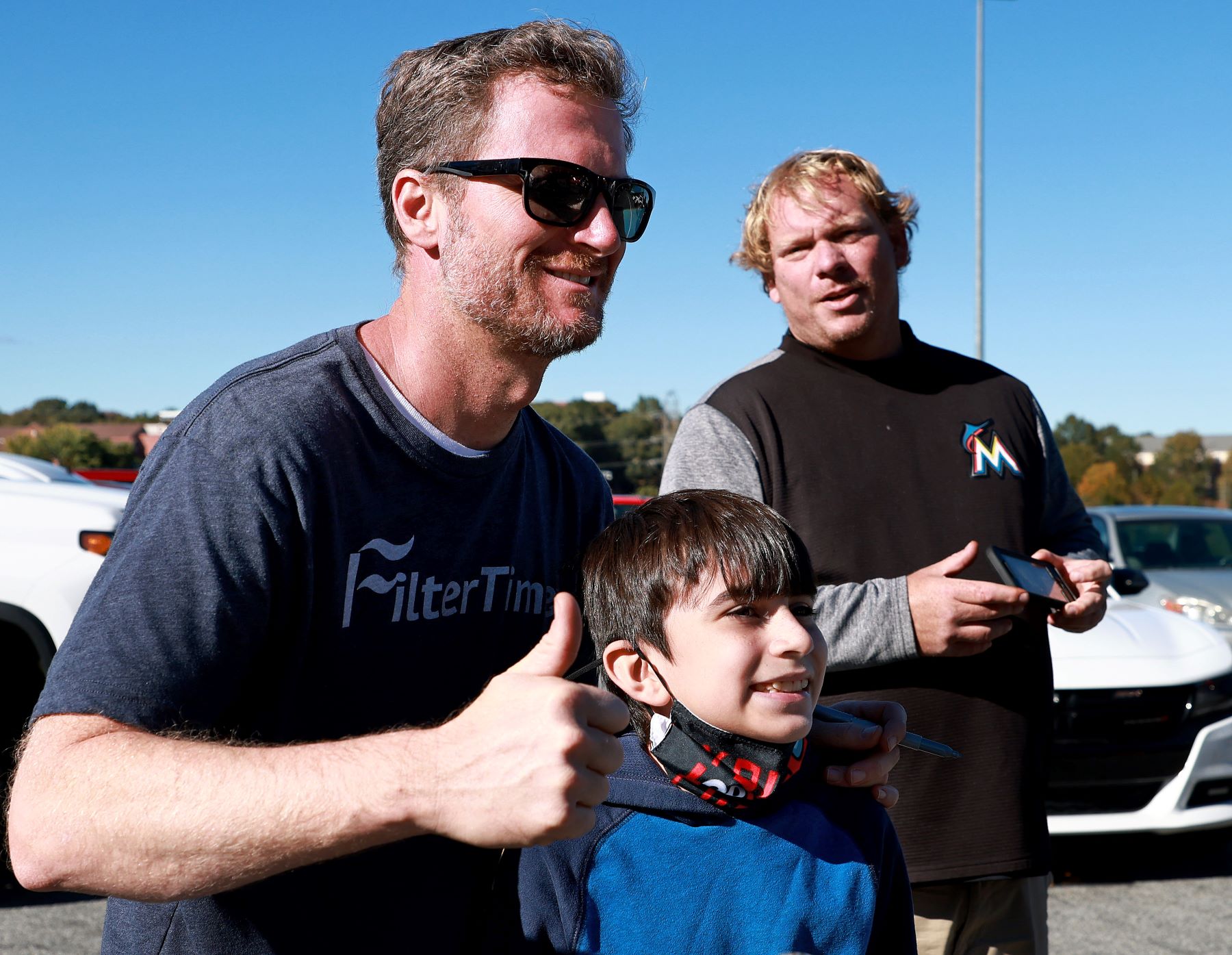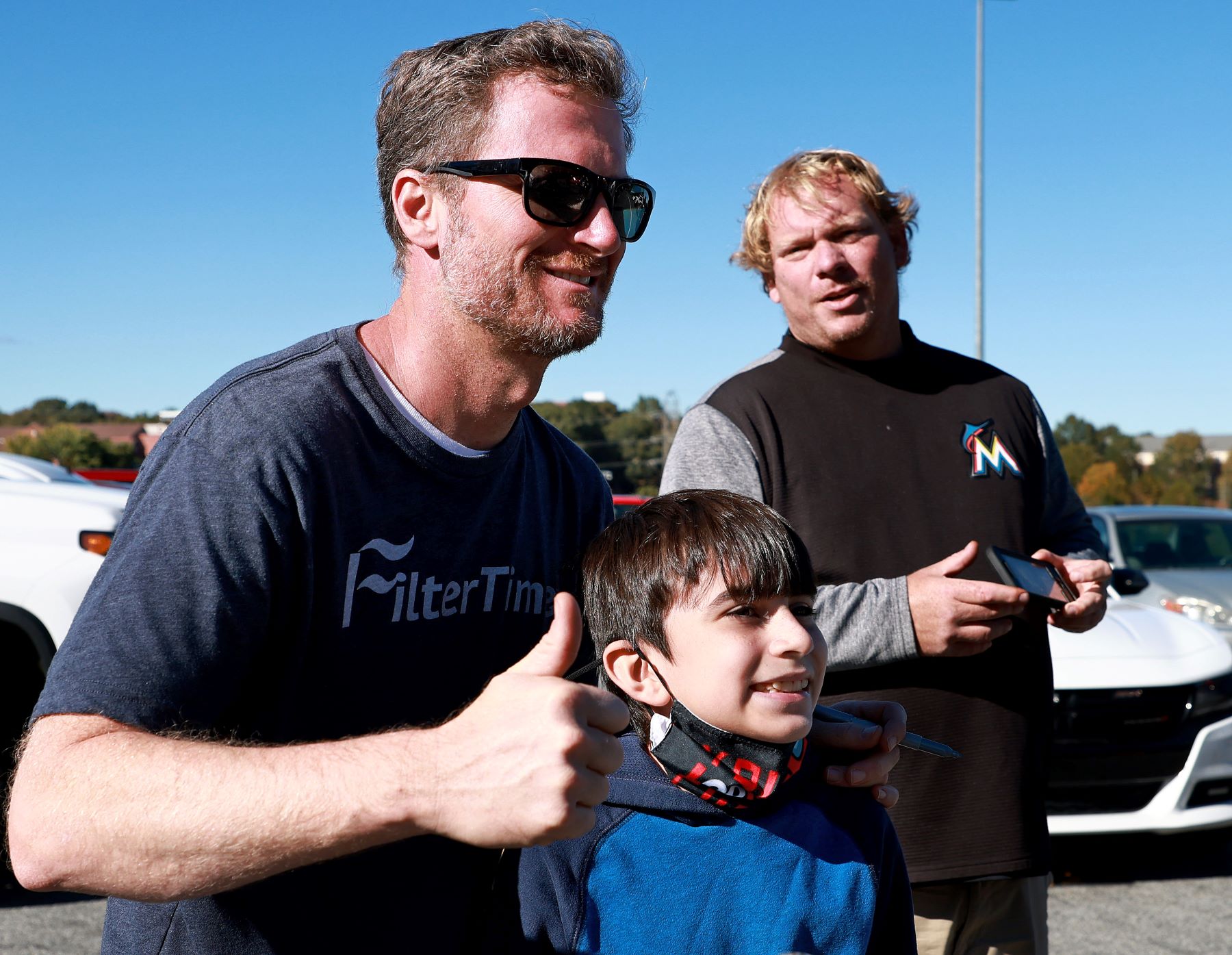 Dale Earnhardt Jr. has won two Xfinity Series crowns and scored 50 race victories in the top two tiers on NASCAR competition. His haul includes a pair of Daytona 500 wins, an impressive competitive component to his distinction of earning the title of NASCAR's Most Popular Driver 15 times.  
Though Earnhardt retired in 2017, he still races occasionally, runs JR Motorsports, and hosts the most popular podcast in NASCAR. His only wish for his fans is to have them remember him for something other than NASCAR success.
Junior's way of remembering fans
Who does not want Dave Earnhardt Jr.'s' autograph on a painting, mobile cover, or on their palm? Earnhardt is racing royalty because of the multiple successful facets of his career. The good news for racing lovers is that the man who's inspired Junior Nation aspires to satisfy his supporters. 
Speaking to reporters a decade ago, Earnhardt explained his key rule for fans who bring distinctive items for him to autograph.  
"It's something distinctive to them in any location, I go, 'Yeah! The person with the ornament!' Generally, it may be a narrative they express to me or a special thing when I identify them. Years later, they say,' Hi, I'm the person who made this experience take place.' That's the simplest way for me to recall."
Before a race, Earnhardt prioritizes fans seeking signatures, not photographs, to make the most of the time he has with supporters, USA Today explained. After his race, however, he has more windows for autographs and even taking photos.
How Dale Earnhardt Jr. holds onto special memorabilia
Dale Earnhardt Jr. collects as much cool memorabilia as he can. Even though most driver suits end up at charity events and other similar occasions, Earnhardt tries to hold back a few helmets each season. Among the six uniforms made for each season, he tries to hold on to at least one.
However, even replica helmets list for hundreds of dollars on various sites. Additionally, many Dale Jr. diecasts command a premium price.
One of the craziest expensive potential sales would have to be an autographed Wrangler jeans jacket, Marked as a rare collectible, the jacket is listing on Amazon.com at $4,535.99 as of May 2023.