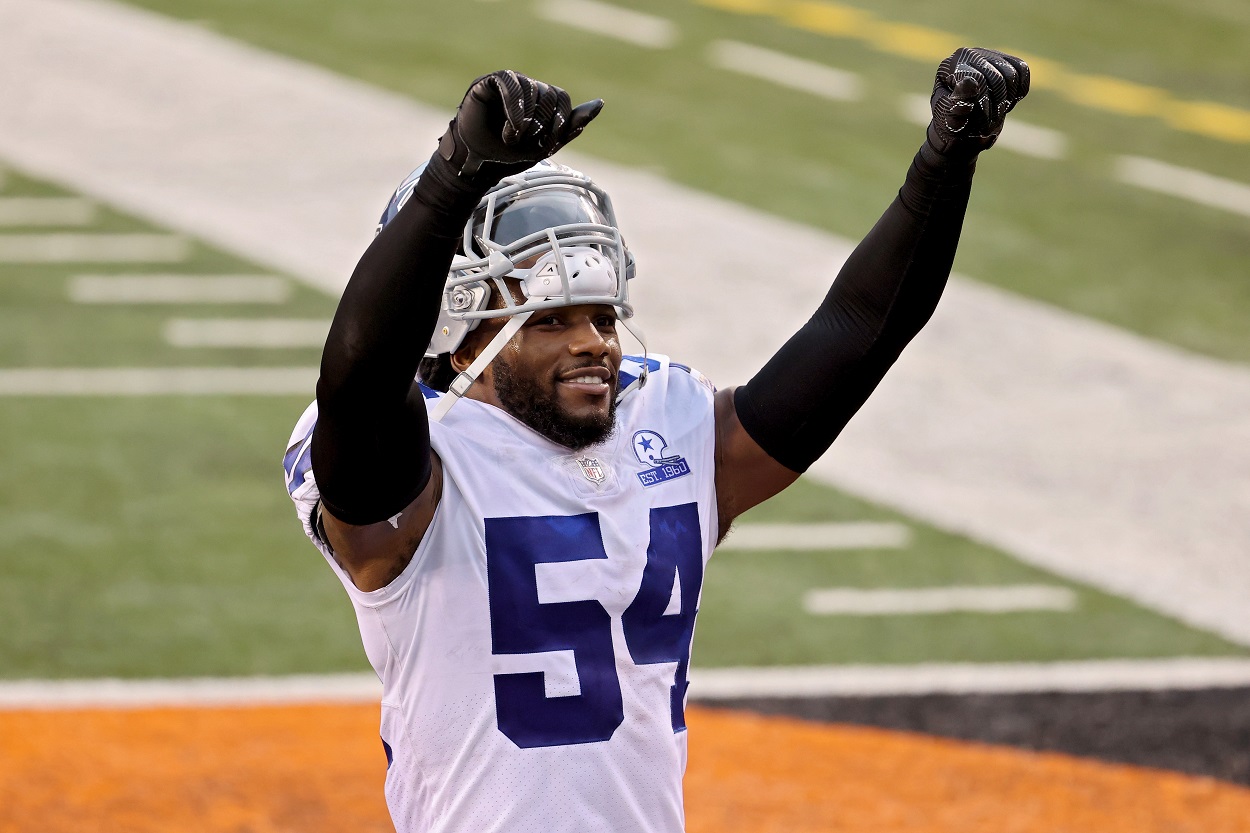 Dallas Cowboys Fans Understand Jaylon Smith Was Wearing the Jersey Number of a Pair of Super Bowl MVPs Before He Took Tony Romo's No. 9, Right?
Jaylon Smith is switching from No. 54 to Tony Romo's old No. 9 and Dallas Cowboys fans are freaking out, which doesn't make a lot of sense.
In a move that will cost him hundreds of thousands of dollars, Dallas Cowboys linebacker Jaylon Smith is changing jersey numbers, moving from No. 54 to No. 9, which, of course, was the number worn by Tony Romo, the franchise's all-time leader in passing yards and passing touchdowns. But while Romo himself is apparently cool with the switch, Cowboys fans are freaking out on social media with some saying the number should be retired.
But here's the thing.
The Cowboys don't actually retire numbers. Sure, they're protective of some and don't allow them to be worn. And where was all of this backlash while Smith was wearing No. 54? You know, the number worn by two Cowboys legends, both of whom won a Super Bowl and a Super Bowl MVP trophy?
Dallas Cowboys linebacker Jaylon Smith is switching from No. 54 to No. 9 and Tony Romo is cool with it
During this current NFL offseason, the league changed its number policy, which allows linebackers to wear Nos. 1-59 and 90-99. Smith wore No. 9 for three seasons at Notre Dame, where he was a two-time All-American and a Butkus Award winner. As he wasn't allowed to wear that number when drafted in the second round by the Cowboys in 2016, Smith chose the No. 54 simply because the two numbers added up to nine.
Now that he has the chance to wear his college number, Smith is making the change and it will be a costly one. As NFL rules state that any player making a jersey change this season is required to buy out the current inventory of his previous jerseys and T-shirts, the move will reportedly cost Smith somewhere in the mid-six figures.
It's also been reported that Smith reached out to Romo, who wore No. 9 from 2003-2016, before making the switch and the four-time Pro Bowl quarterback is apparently cool with it. But there are plenty of Cowboys fans out there who don't feel the same way.
Cowboys fans are freaking out
When the news that Smith was changing jerseys broke, Cowboys fans quickly took to Twitter to discuss the matter and while some were fine with the move as Romo was, the majority of the tweets we came across were Dallas fans voicing their displeasure.
Trust us, there's plenty more like these out there, many of which take the theme of that last one in saying that Romo's No. 9 should be retired. But, again, the Cowboys don't officially retire numbers. Yes, it's true that nobody has worn Troy Aikman's No. 8, Roger Staubach's No. 12, Emmitt Smith's No. 22, or Bob Lilly's No. 74 since those particular Hall of Famers last wore them. But they have allowed plenty of numbers of players already inducted into their Ring of Honor to be worn, one of which is Smith's now-old No. 54, which was worn by two Cowboys legends.
Where was the backlash when Smith was wearing No. 54, the number worn by two Super Bowl MVPs?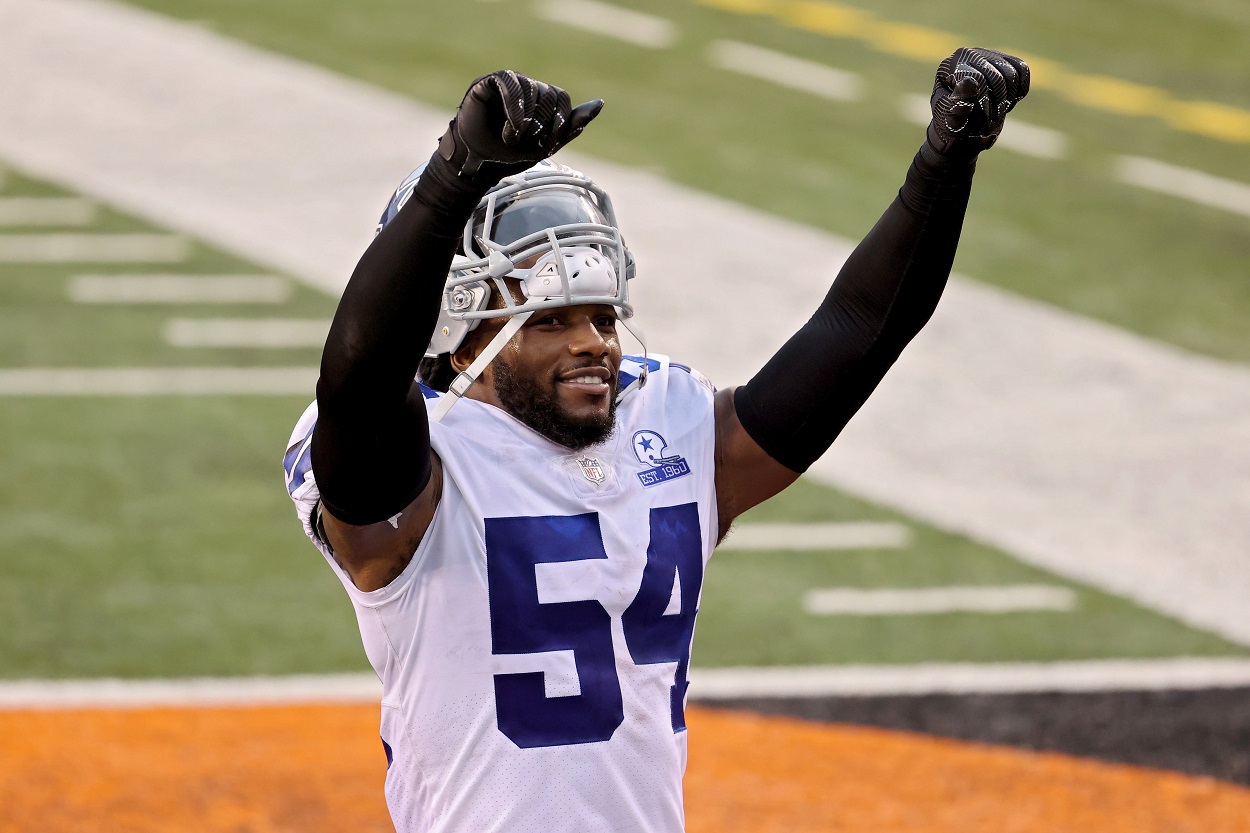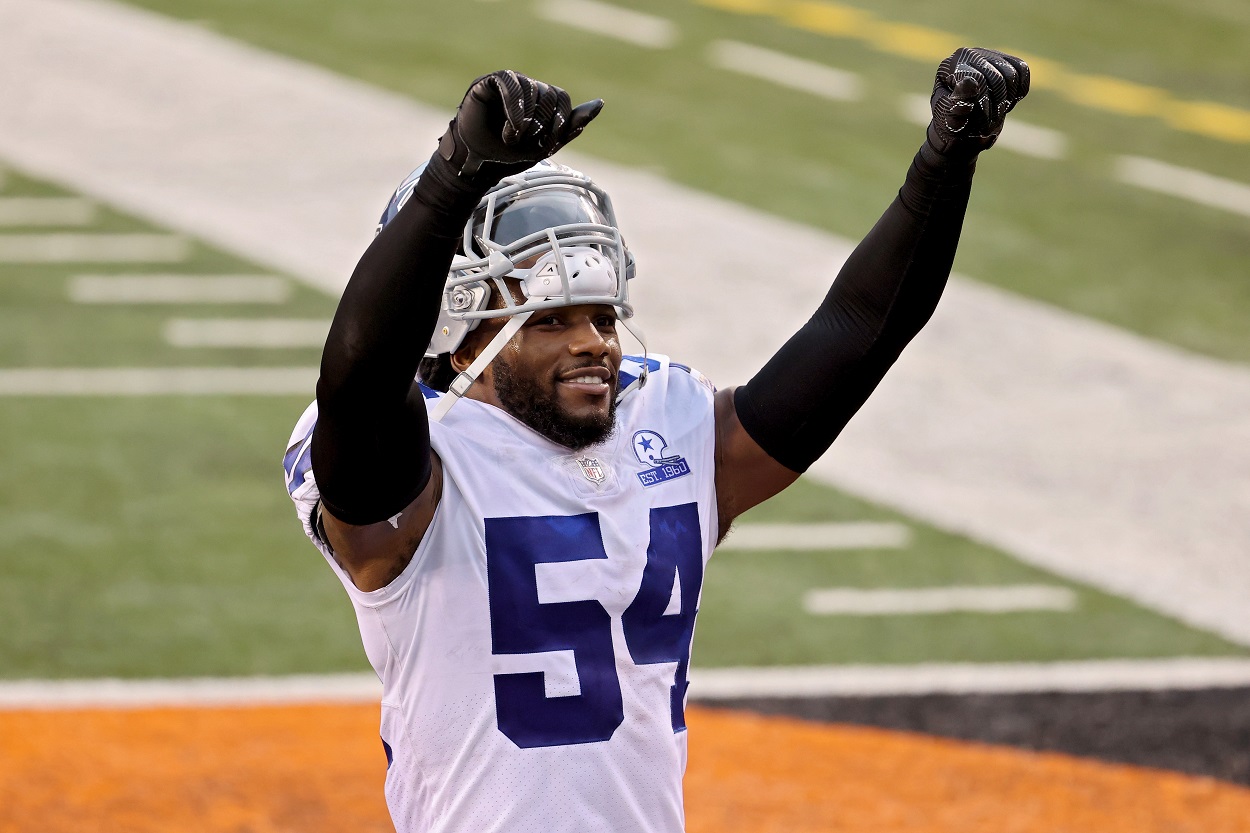 As mentioned, when Smith was drafted by the Cowboys in 2016, he chose the No. 54 because the numbers added up to nine. So where was the backlash then?
After all, No. 54 has been worn by two legendary Dallas defensive players, Chuck Howley and Randy White, each of whom was already inducted into the Dallas Cowboys Ring of Honor when Smith arrived. And with no disrespect to Romo, who was a solid quarterback but won just two playoff games, these were guys who actually won Super Bowls and Super Bowl MVP trophies.
Howley, who played for the Cowboys from 1961-1973, was a six-time Pro Bowl linebacker, a six-time All-Pro selection, and was MVP of Super Bowl 5, a game Dallas actually lost to the Baltimore Colts. But he got his ring a year later as the Cowboys defeated the Miami Dolphins in Super Bowl 6.
As for White, who played both defensive line and linebacker, he was a nine-time Pro Bowler, a nine-time All-Pro, and was the MVP when the Cowboys won Super Bowl 12 over the Denver Broncos. And not only is he a member of the Cowboys Ring of Honor, but he's also a member of the Pro Football Hall of Fame.
But Cowboys fans want to freak out because Smith now wears Romo's number? Come on.
Stats courtesy of Pro Football Reference