Dallas Cowboys Fans Won't Be Thrilled With What Micah Parsons Was Up to Sunday
Micah Parsons is showing more love to Philadelphia than Cowboys fans would like to see.
Micah Parsons is the new face of the Dallas Cowboys defense. His 13.5 sacks last season ranked seventh in the NFL, and he was a major reason why the Cowboys finished as the sixth-best scoring defense in the league. Dallas fans have been thrilled with everything the talented linebacker has done in his young career, but they won't be happy to see what he was up to over the weekend.
On Sunday afternoon, Parsons rolled up to the Wells Fargo Center to sit courtside for Game 4 between the Philadelphia 76ers and the Boston Celtics. Not only that, but he also sported a Tyrese Maxey Sixers jersey and rooted on the Cowboys' rival city.
Micah Parsons angers Cowboys fans with Sixers courtside appearance
Look away, Cowboys fans.
Micah Parsons, Dallas' superstar linebacker and one of the best pass-rushers in the NFL, has been spending a whole lot of time flirting with the city of Philadelphia this offseason. During the 2023 NFL Draft, Parsons partnered with Bleacher Report for live coverage and gushed about the NFC East rival Philadelphia Eagles.
"I'm just sick. I'm just sick to my stomach right now," Parsons said after the Eagles drafted Georgia DT Jalen Carter at No. 9 overall. "I can't believe that many teams passed up on him."
A.J. Brown then hopped on the coverage and told Parsons he might as well join the Eagles at this point, and the linebacker was too impressed to shut him down.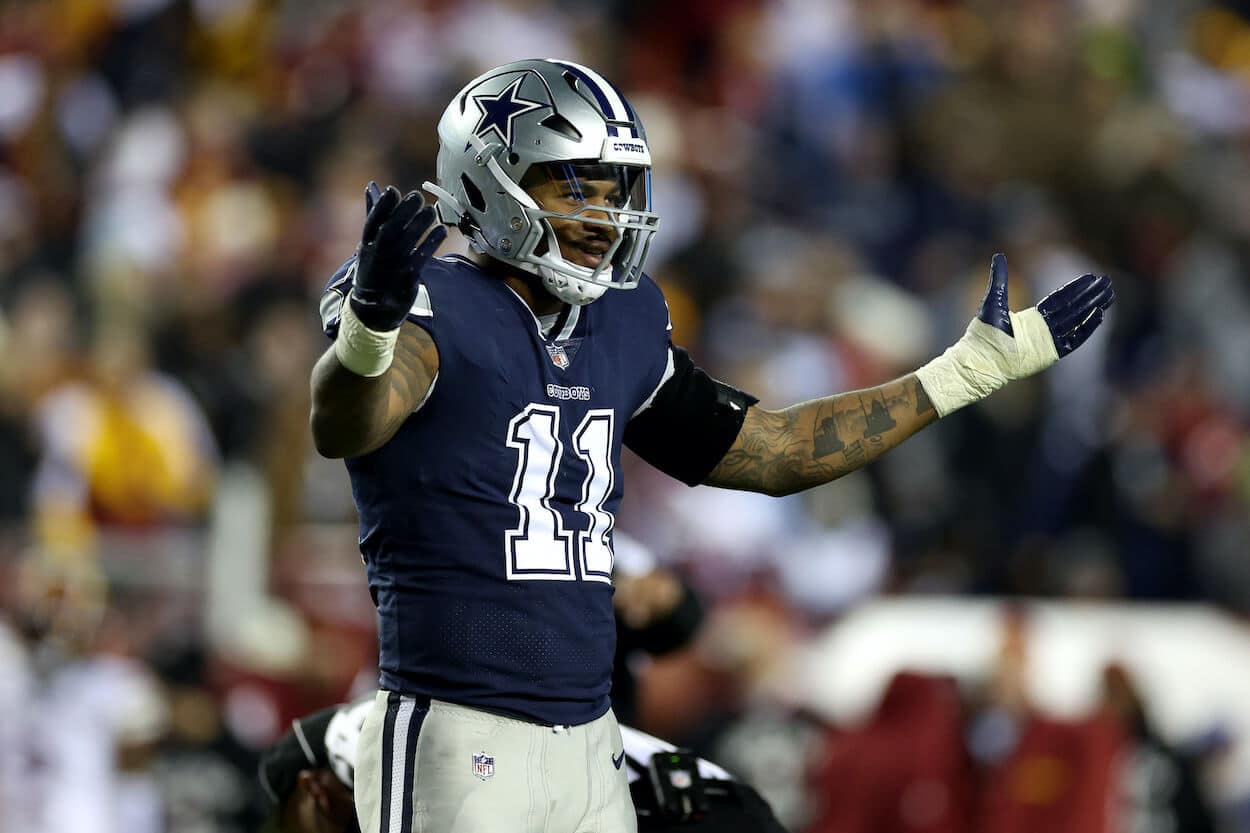 On Sunday, Parsons showed more love to Philadelphia by rolling up to 76ers-Celtics Game 4. He sat courtside next to Philly rapper Lil Baby and former Sixers partner Michael Rubin while sporting a Tyrese Maxey No. 0 jersey. Videos of Parsons rooting for the Sixers immediately went viral online, and Cowboys fans weren't too happy.
Parsons' love for Philadelphia sports dates back to his childhood. The two-time All-Pro grew up in Harrisburg, Pa. and stayed in-state to play football at Penn State University. Parsons rooted for Philly sports all his life before getting drafted by the Eagles' division rival in 2021. Although he's forced to hate the Eagles as a member of the Cowboys, Parsons will always root for the other Philadelphia sports teams.
And hey, Parsons has only two years remaining on his rookie contract. Who's to say he won't try to ditch the Cowboys for his childhood team when the time comes?