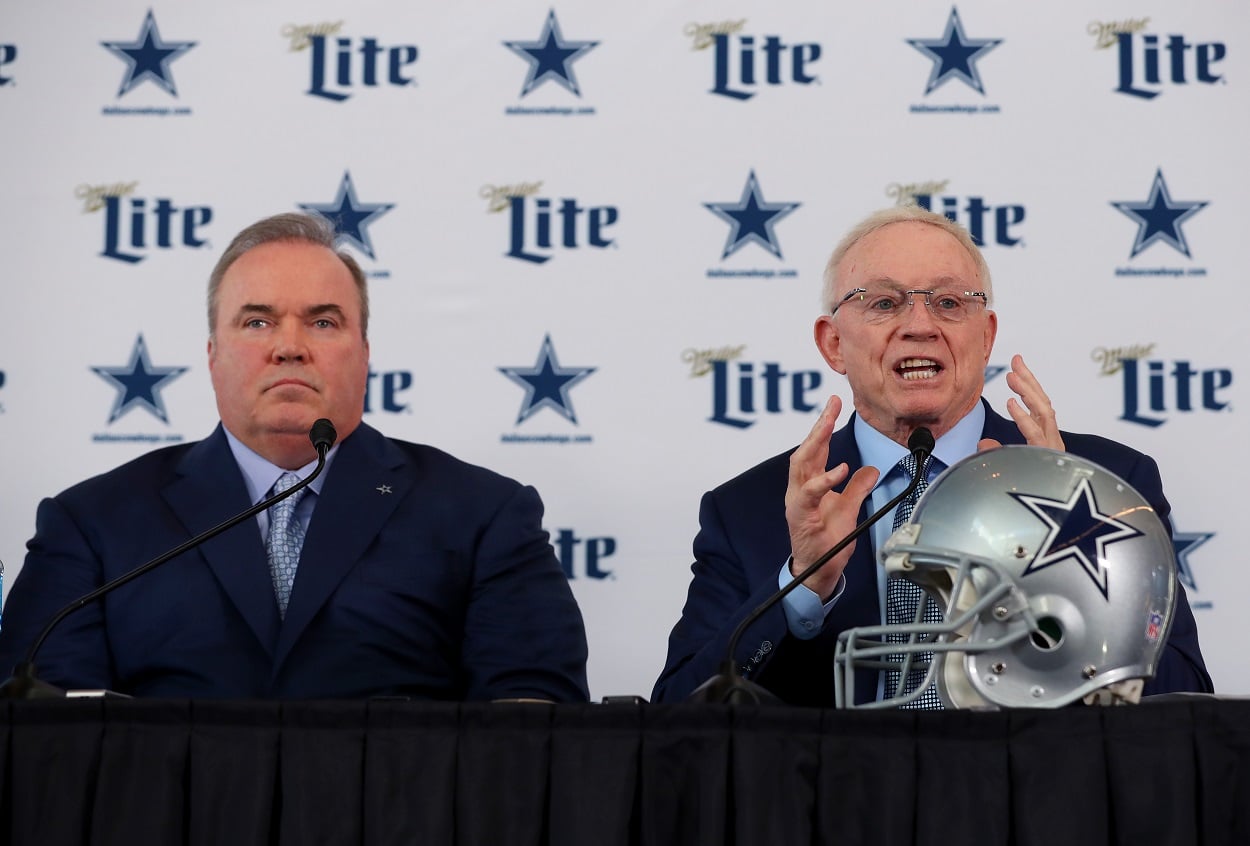 Dallas Cowboys: Jerry Jones Praises Mike McCarthy While Simultaneously Putting Him on the Hot Seat
Jerry Jones praised Dallas Cowboys head coach Mike McCarthy, but put a lot of pressure on him as well.
At times during the 2021 NFL season, the Dallas Cowboys looked like legitimate contenders in the NFC. With a mostly-healthy Dak Prescott under center following his disastrous leg injury five games into the 2020 campaign, Mike McCarthy & Co. went 12-5 during the regular season to claim the Cowboys' first NFC East crown since 2018. That season also marked the last time Dallas had a winning record.
But the '21 season quickly went sour as the Cowboys, the No. 3 seed in the NFC bracket, were quickly knocked out of the postseason, losing at home to the sixth-seeded San Francisco 49ers in the Wild Card Round, 23-17.
While some might call the season a success, it certainly wasn't good enough for Jerry Jones. Twenty-six seasons have now passed since Jones last hoisted the Lombardi Trophy following the 1995 campaign. And he says McCarthy is the right man to end that Super Bowl drought. But as Dallas begins training camp, Jones has essentially also put his head coach square in the hot seat.
Jerry Jones says he has complete confidence that Mike McCarthy will lead the Dallas Cowboys to the Super Bowl
The Dallas Cowboys kicked off training camp this week in Oxnard, California, and Jerry Jones seems to be feeling good about his team's chances of making back-to-back postseasons for the first time since 2006 and 2007. The Cowboys' longtime owner also appears to be confident in Mike McCarthy, who enters his third year on the sidelines in Dallas.
Speaking to the media on Tuesday, Jones, who turns 80 in October, joked about how he might be running out of chances to add a fourth Super Bowl title. And he believes McCarthy, who won a title as the head coach of the Green Bay Packers, is the man to lead Dallas back to the promised land (h/t Yahoo Sports).
"I want to be real clear. He [McCarthy] wouldn't be sitting here today if I didn't think he was the man to lead this team to a Super Bowl. He would not be, and I have choices. So that's not meant to be insensitive to anybody. That's a fact."

Dallas Cowboys owner Jerry Jones on head coach Mike McCarthy
I have choices? What an odd thing to say, am I right? Does anyone else think Jones is still holding out hope for Sean Payton? When you have to say, "that's not meant to be insensitive to anybody," that's usually what you're doing more often than not. It's like using "with all due respect" before you slam somebody.
Overall, however, that's not that bad as it pertains to McCarthy's job security. But that's not all Jones had to say.
Jones has essentially also put McCarthy on the hot seat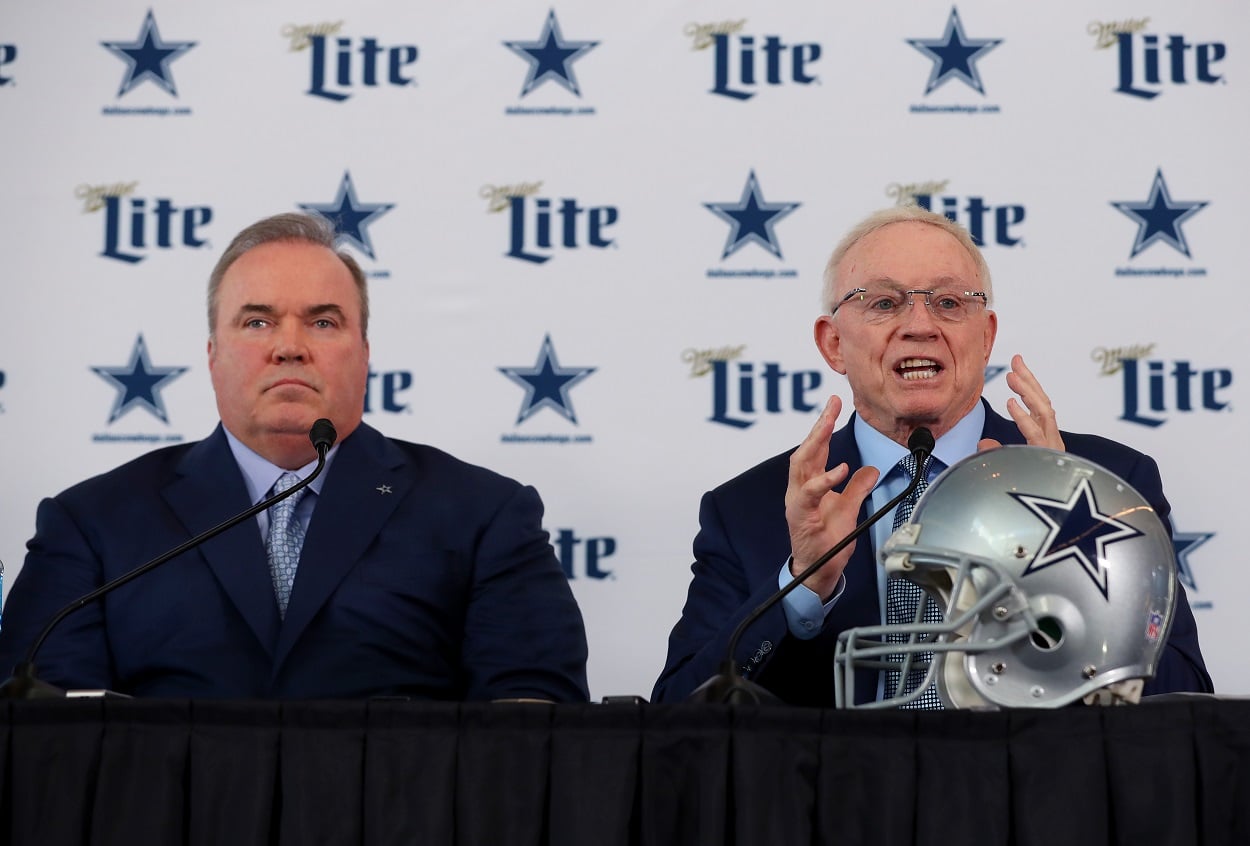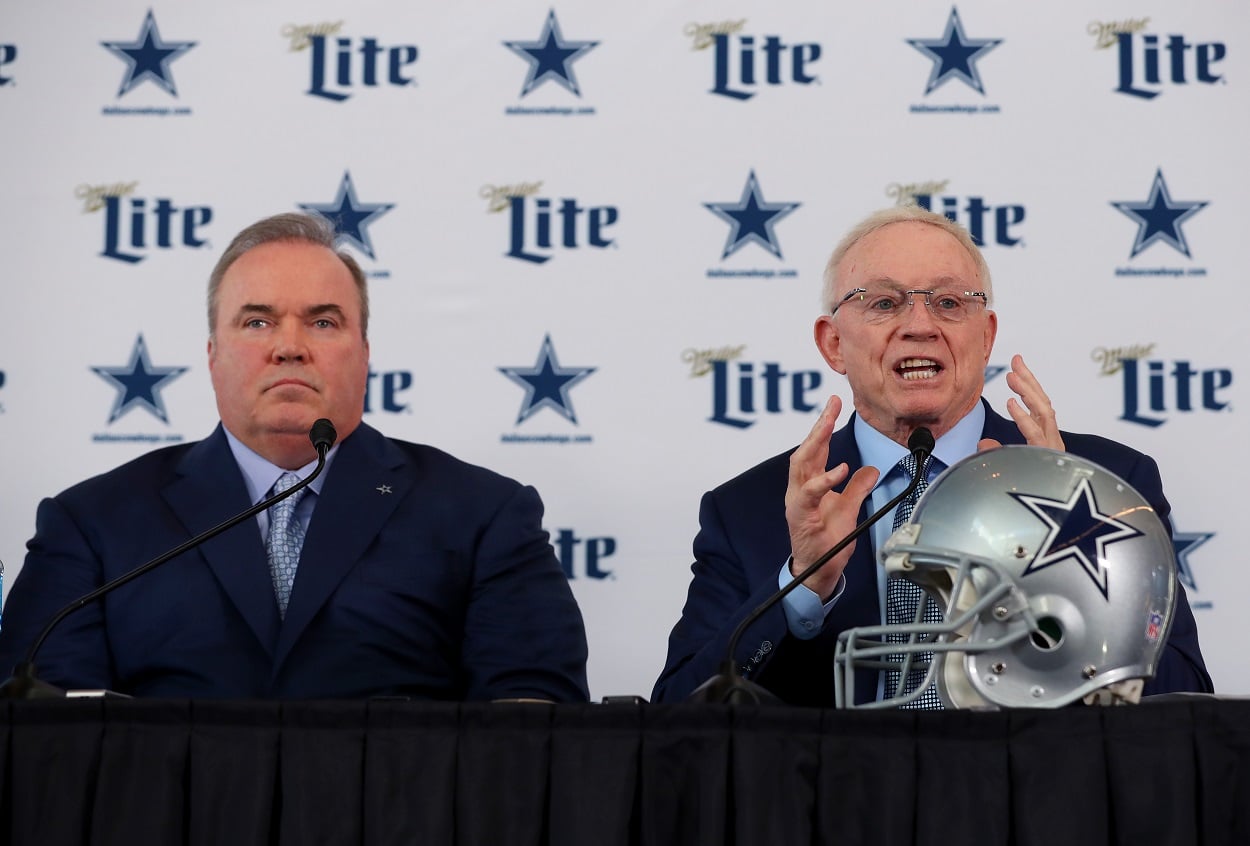 I think everyone would agree that if the Dallas Cowboys don't make the playoffs, McCarthy is gone. Sure, Stephen Jones likes him, but even that might not save his job. A rough start to the 2022 season could do him in as well, but he might have a longer leash than some might expect as Dallas plays Tampa Bay, Cincinnati, and the Super Bowl champion LA Rams three of the first five weeks.
But Jerry Jones didn't seem focused on the beginning of the season in his presser. He was focused on the end of it. And while he says he has complete confidence in McCarthy, Jones also had this to say:
"I need to win it, but I'll be candid with you, there's degrees. I want to be fair to everybody concerned. We need to be in the playoffs. We need to be viable in the playoffs for it to be a successful season."

Dallas Cowboys owner Jerry Jones
No, Jones didn't specifically mention McCarthy in that particular statement. But to who else would he be talking? You think Dak gets let go if the Cowboys don't win? No, he's talking to McCarthy there. It wasn't necessarily that McCarthy needs to win the Super Bowl. But another first-round exit isn't going to cut it. Not with all of Jones' other "choices" out there, right?
So Jones praised his head coach and simultaneously put him on the hot seat. That's about par for the course in Big D.
As always, if nothing else, the Dallas Cowboys will be entertaining this season. Now we just sit back with our popcorn and wait to see what happens.
Like Sportscasting on Facebook. Follow us on Twitter @sportscasting19 and subscribe to our YouTube channel.