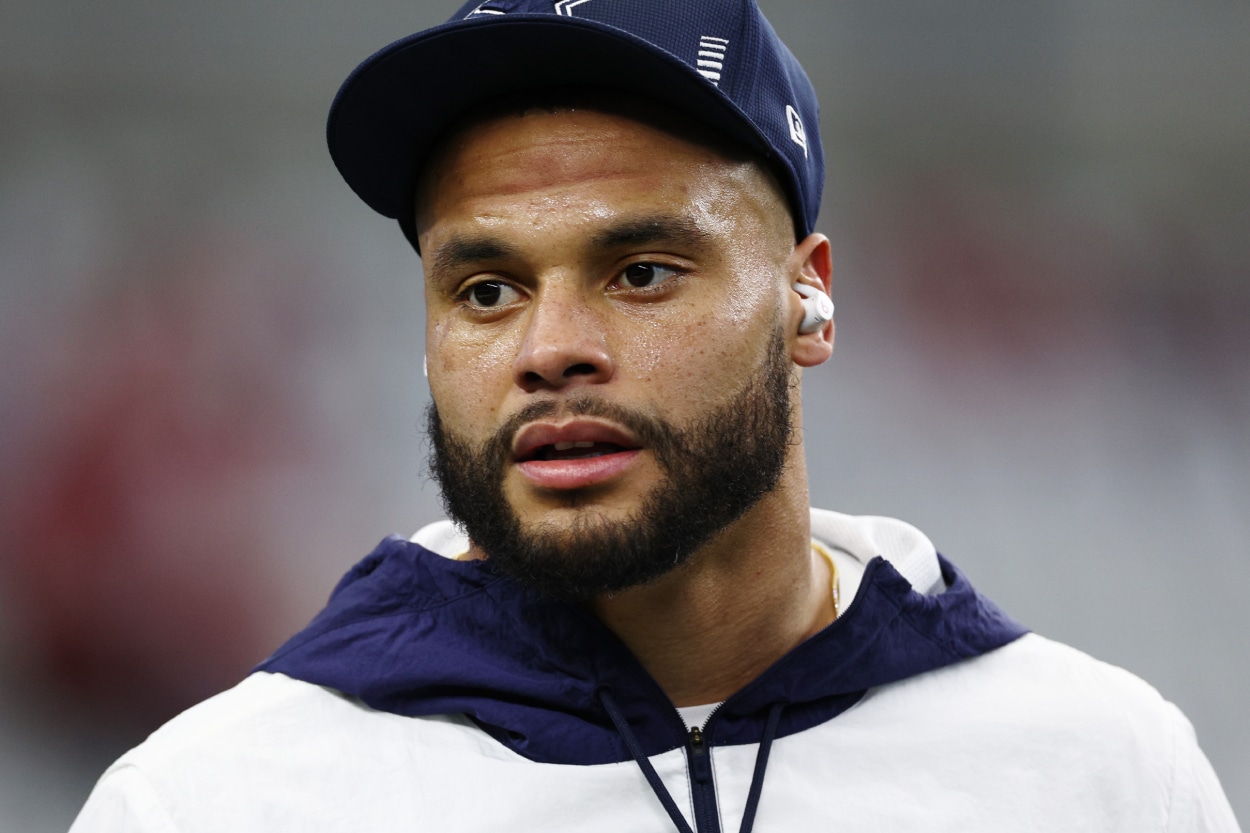 Dan Orlovsky Puts Dak Prescott on Notice, Says He's Under Immense Pressure
Dan Orlovsky recently had a stern challenge for Dak Prescott. The former NFL quarterback believes Prescott is under more pressure than any other QB in the league.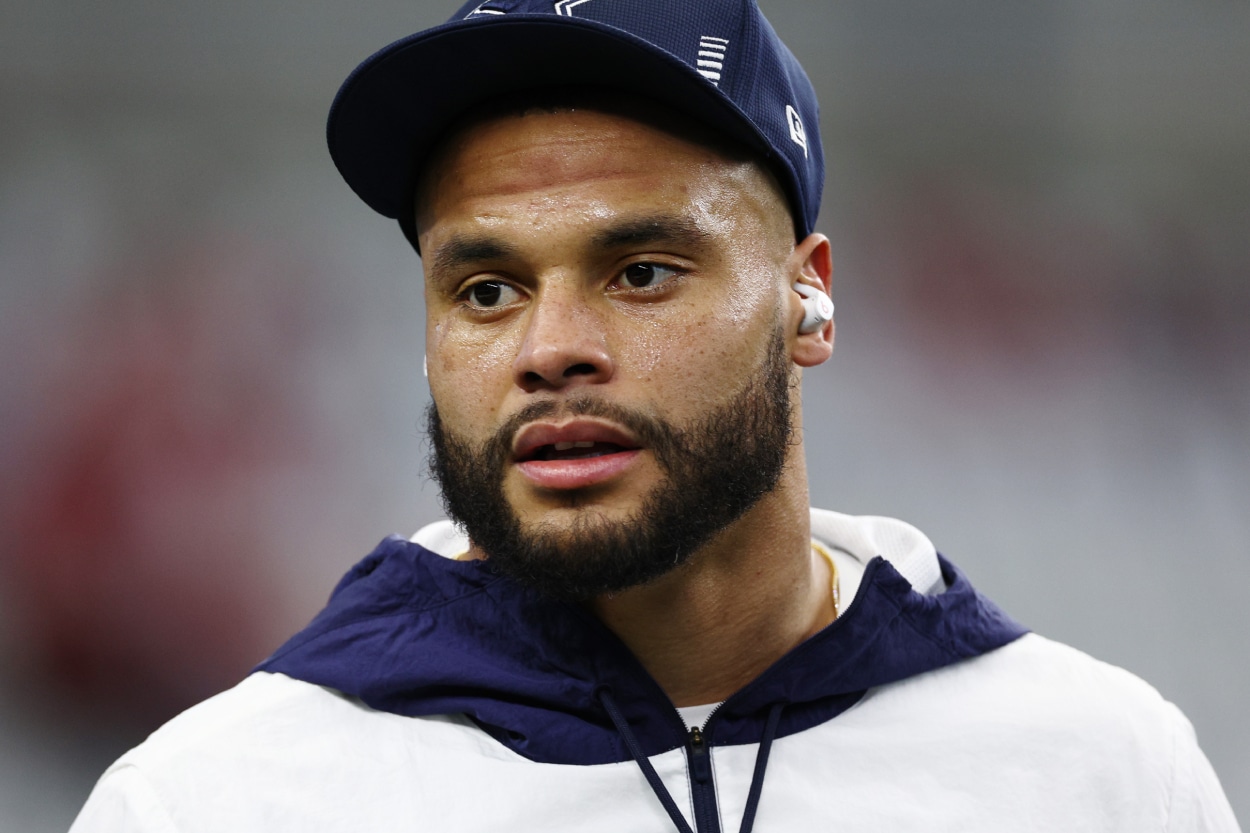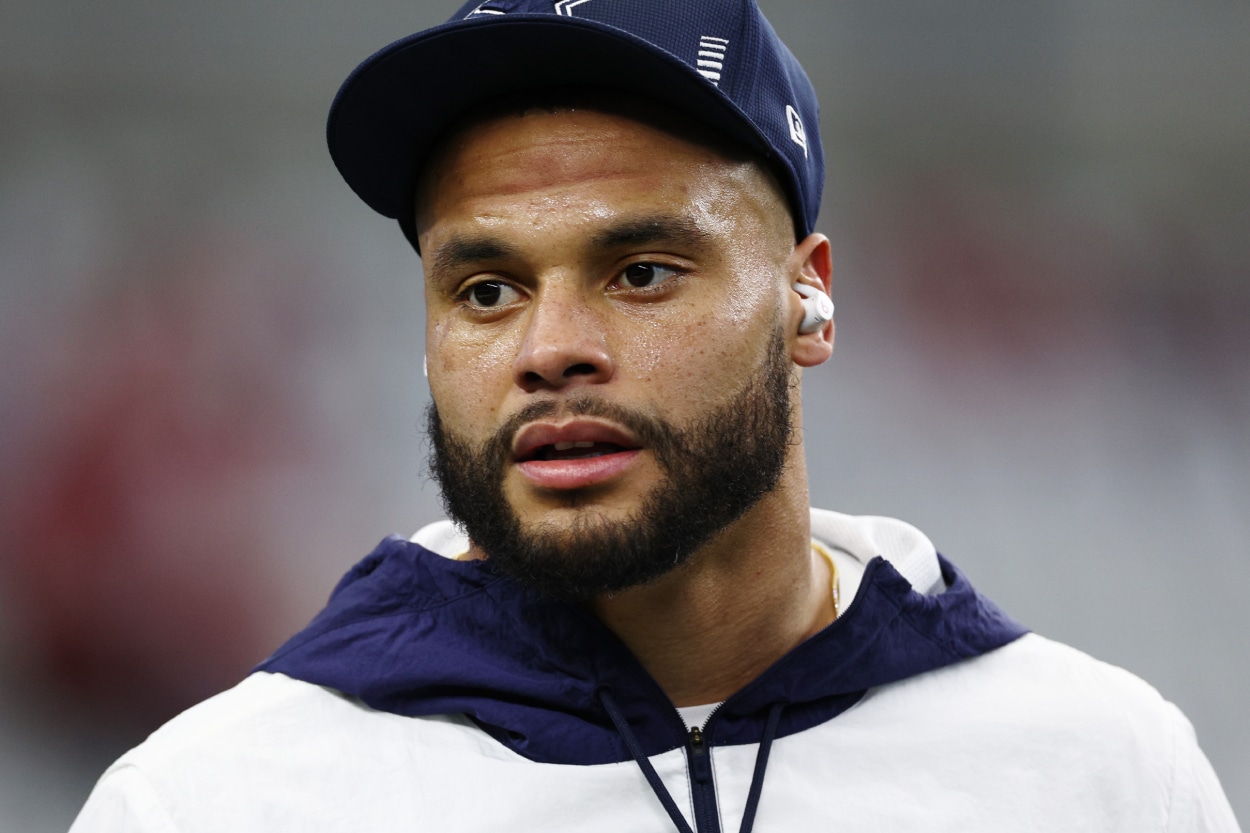 Dak Prescott might be coming off a bounce-back season following his injury-shortened 2020 campaign. But his performance last year wasn't good enough for some people.
Prescott received a massive four-year, $160 million contract extension last offseason, which has, in turn, put a lot of pressure on him to live up to it. And he played well in 2021, especially considering he was coming off a gruesome ankle injury. The Mississippi State product threw for 4,449 yards, 37 touchdowns, and 10 interceptions in 16 games, and he helped lead the Dallas Cowboys to a 12-5 record.
However, heading into 2022, former NFL quarterback Dan Orlovsky is putting Prescott on notice. He believes the gunslinger is under more pressure than any other quarterback in the league.
Dan Orlovsky put Dak Prescott on notice
While appearing on the May 9 episode of Get Up, Dan Orlovsky gave the five quarterbacks under the most pressure for the 2022 season. Initially, he had Dak Prescott at No. 2 ahead of Tua Tagovailoa, Jalen Hurts, and Zach Wilson.
"I just think of quarterbacks in the NFL who recently have signed big deals, which is what Dak did last offseason," he said. "Within a year of that deal, how well they played. Think of Patrick Mahomes in the AFC Championship Game; think of Josh Allen and being one of the best football teams in the NFL and having one of the best performances. … Dak's gonna have to go play big-time football."
Orlovsky then put Aaron Rodgers at No. 1, but he decided to change it up at the last second, and he named Prescott as the quarterback under the most pressure.
"Dak Prescott hasn't really done anything since 2018, his Pro Bowl year," Orlovsky said. "… I gotta put Dak Prescott at one because of the contract, because of what I've seen other people get and what the organization in Green Bay did not do with Aaron Rodgers. Dak Prescott has got to be the quarterback under the most pressure."
Aaron Rodgers is easily under the most pressure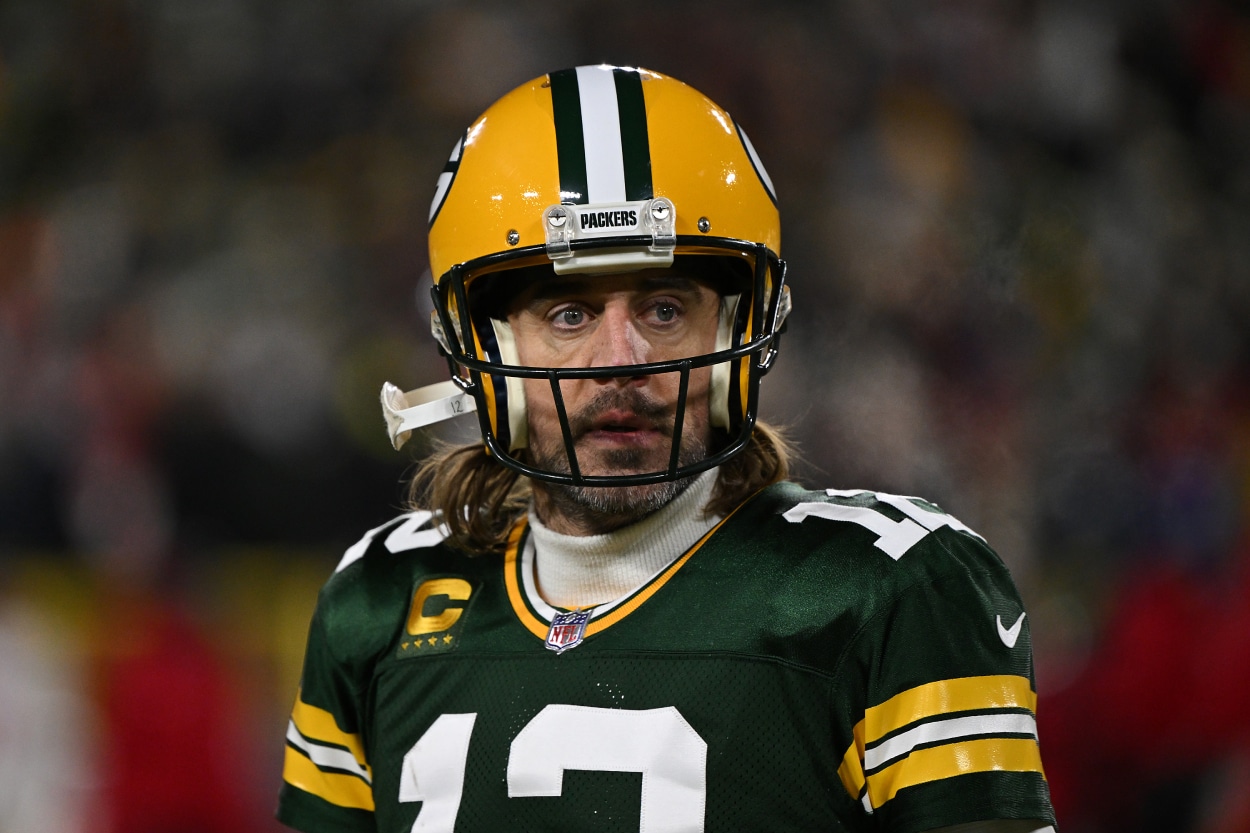 Dan Orlovsky made some solid points, but it's foolish to think that Dak Prescott is under more pressure than Aaron Rodgers.
Orlovsky compared Prescott to Mahomes and Allen, which didn't make much sense considering Allen only made it one round further than Dak in the playoffs last year. All three QBs also had similar stats. Prescott threw for the same number of TDs as Mahomes but had fewer interceptions, and he had more yards and touchdowns but fewer picks than Allen.
Oh, and Orlovsky's comment about Dak not doing anything since 2018 was straight false. The Cowboys star threw for 4,902 yards and 30 touchdowns in 2019. That's certainly not nothing.
Rodgers, who signed a massive extension this offseason, is under the most pressure because of his age. Prescott, Allen, and Mahomes are all under 30. Rodgers is 38 years old and coming off back-to-back MVP seasons, yet just collapsed in the playoffs against the San Francisco 49ers. The Green Bay Packers were the better team, but the Niners held Rodgers and Green Bay's offense to only 10 points.
Unlike Prescott, the Packers QB has won a Super Bowl, but that victory came over a decade ago during the 2010 season. He is considered one of the greatest players of all time, but if Rodgers wants to be in the same group as Peyton Manning, Tom Brady, and Joe Montana, he has to win another championship.
So, since he's running out of time to do that, Aaron Rodgers is under the most pressure – not Dak Prescott.
Stats courtesy of Pro Football Reference