Dak Prescott Followed Up His $160 Million Contract Extension by Buying Into a New Business Opportunity
After signing a one-year franchise tag and suffering a brutally broken ankle, Dak Prescott finally got paid. Earlier this offseason, the Dallas Cowboys quarterback signed a $160 million franchise extension. Now, it seems like he's already putting that money to good use.
According to CNBC, Prescott is putting that money to good use with a new business deal. The Cowboys QB has followed in Drew Brees' footsteps and invested in the restaurant industry.
Dak Prescott finally cashed in after an uncertain 2020
Based on his first four seasons with the Cowboys, Prescott was due for a sizable raise. Jerry Jones, however, kept the quarterback waiting around for a season longer than required.
For those who have forgotten—or otherwise repressed the memory—Jones and Prescott couldn't come to an agreement on a new contract ahead of the 2020 campaign. While some rumors swirled about potential salary demands, the sticking point seemed to be the term. The Cowboys favored a longer deal, providing them with stability; Dak, on the other hand, wanted to return to free agency sooner to cash in on another payday.
At the end of the day, though, neither side got what they wanted. Prescott began the season on a one-year franchise tag and suffered a gruesome ankle injury in Week 5.
During the 2021 offseason, however, negotiations took on a different tone. While it initially seemed both parties were still locked in last season's stalemate, Jones gave in. Prescott inked a four-year, $160 million deal, giving him both a shorter term and a sizable salary.
Following in Drew Brees' business footsteps
When you have millions of dollars, allowing that money to sit in the bank of limited use; at a certain point, you can only have so much saved up for a rainy day. Prescott, however, is allowing some of his cash to work for him.
According to CNBC, the Cowboys quarterback " is a new investor in the restaurant industry, taking a 20% stake in Walk-On's, a sports-themed bar and eatery." While the financial terms of the deal weren't released, Prescott will also "take co-ownership of Walk-On's in its Dallas-Fort Worth and Waco-area locations."
Beyond his personal connection to the brand—he shared that he grew up visiting a Walk-On's—Prescott is also following in some solid NFL footsteps. Drew Brees, as noted in the CNBC piece, "is co-owner of the parent company, Walk-On's Enterprises."
Dak Prescott is already in strong financial shape, even without that investment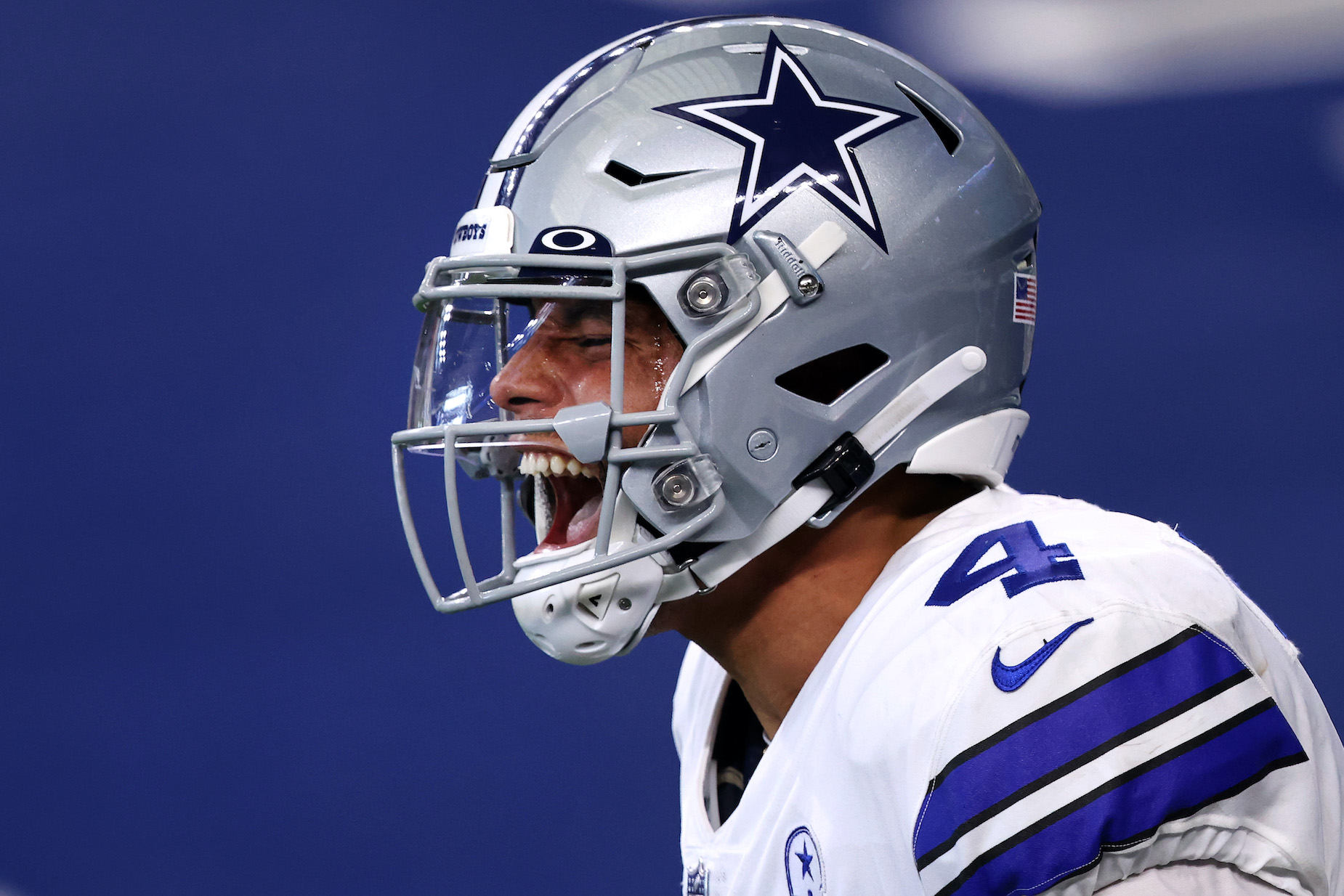 No investment, even if you're following in some reputable footsteps, is 100% risk-free. Even if his restaurant venture goes belly-up, though, Prescott's finances should still be in pretty good shape.
As mentioned above, the quarterback just inked a $160 million contract extension. According to Spotrac's data, he'll have earned just under $200 million in salary by the time that deal runs its course. The Cowboys signal-caller also takes home a decent chunk of change from endorsement deals; ahead of the 2019 NFL season, ESPN's Adam Schefter reported that "Prescott has loss-of-value and disability insurance policies, as well as multiyear endorsement deals, that all together are valued at more than $50 million."
In total, CelebrityNetWorth estimates Prescott's overall fortune at $42 million. While he's still a long way away from Brees' $160 million bottom line, the Dallas quarterback is certainly in a good place, both for now and the future.