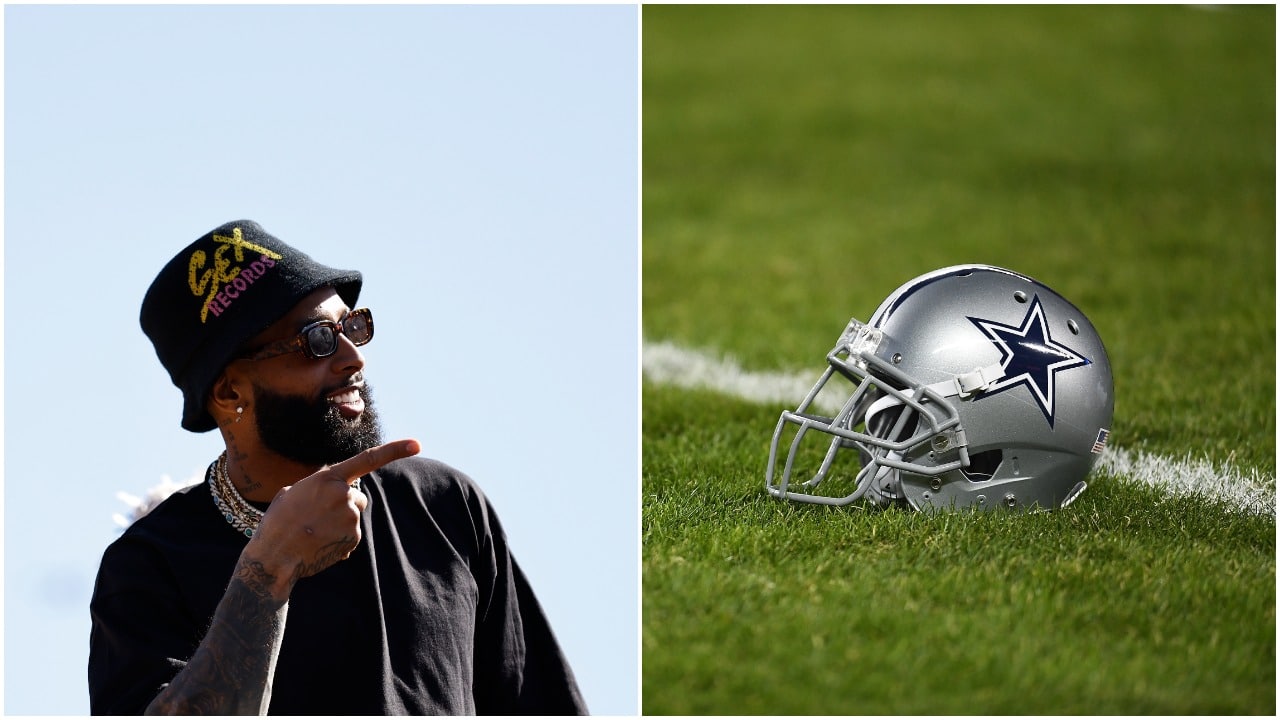 Why the Dallas Cowboys Should Sign Odell Beckham Jr.
The Dallas Cowboys and Odell Beckham Jr. are a great fit for one another.
So I guarantee that since you've chosen to read this article, you're one of two types of people. Either you love the Dallas Cowboys, or you hate the Dallas Cowboys. And the reason I can say guarantee is because there is no in-between when it comes to "America's Team." But there are more than just two ways to look at this headline on why I think Odell Beckham Jr. could help the Cowboys — at least in 2022 anyway.
Now, if you're a fan of the Dallas Cowboys, you've come here hoping for a reasonable explanation on why OBJ works in Big D. Or you've already turned yourself off to the idea and have come to find ways to chastise me on social media. And that's okay as well. The beauty of thinking for yourself, right?
If you're not a Dallas fan, perhaps you've clicked in to see why in the world I would think signing a guy coming off an ACL injury would be a good idea — and, of course, to find ways to chastise me on social media. Again, that's okay. Or perhaps you want to see the Cowboys sign Odell Beckham Jr. because you think it would instantly blow up in Jerry Jones' face and be yet another black mark against your least favorite team.
And we all have to know that's a possibility. There are certainly cons to an OBJ/Cowboys marriage, but I'm thinking there are just a few more pros. And here they are.
The Dallas Cowboys and Odell Beckham Jr. are a good fit for one another, at least for the 2022 season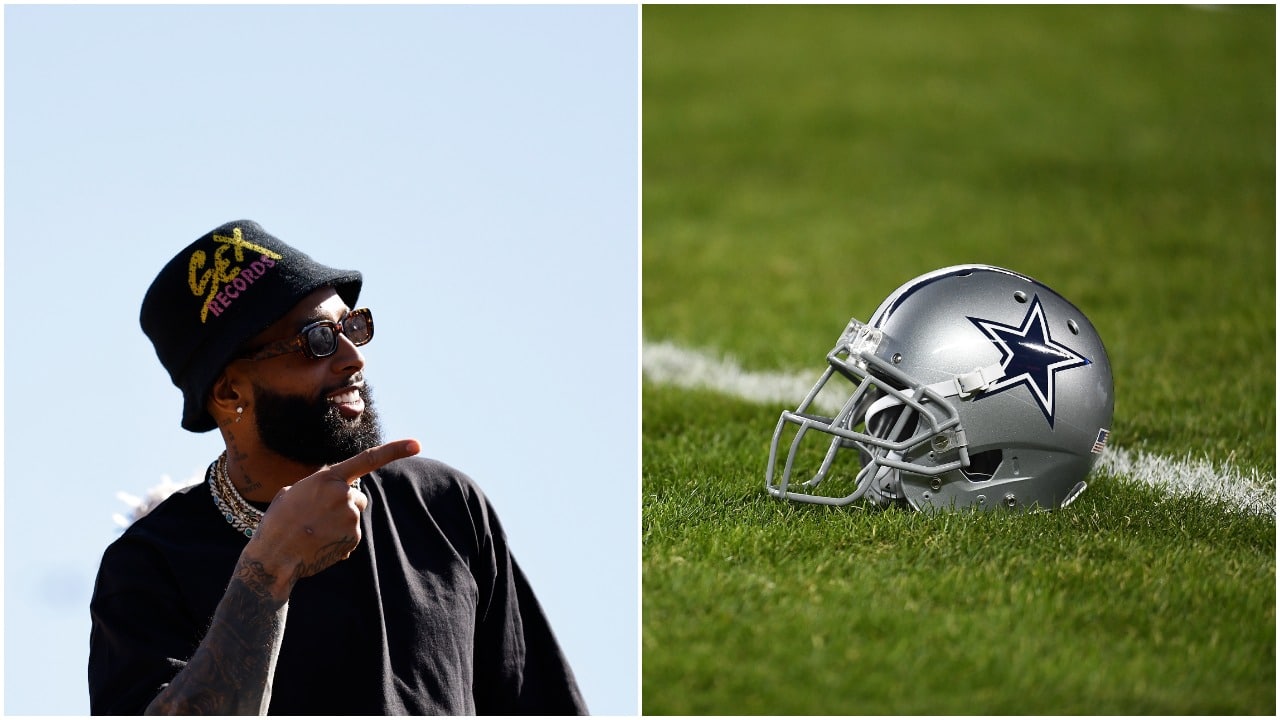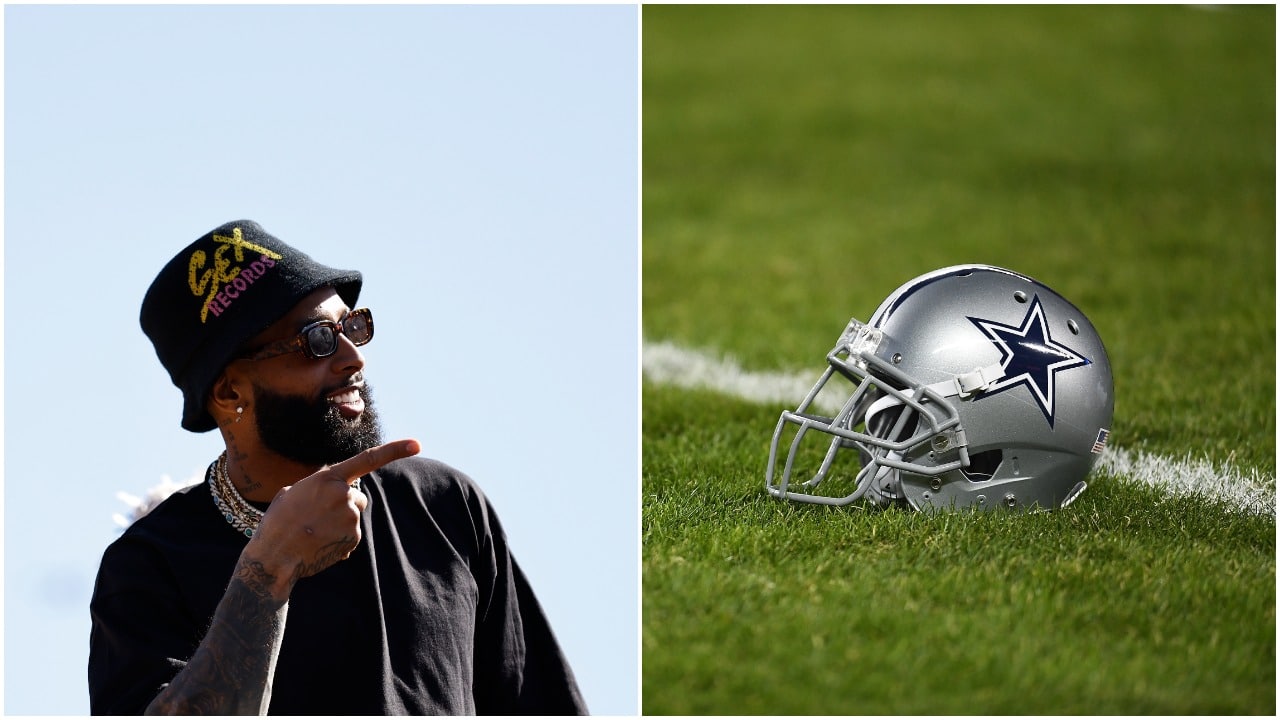 So let's start with the obvious concern. Odell Beckham Jr. will not be ready for the start of the 2022 NFL season after tearing his ACL in the Rams' Super Bowl win over the Bengals, right?
But a torn ACL didn't stop the Cowboys from giving Michael Gallup a new five-year contract, did it? Of course, Gallup should be back before Beckham Jr., as his injury occurred a few weeks earlier. But if OBJ's rehab goes smoothly, he'd likely be able to return in November or December.
And as Beckham Jr. has been through this injury before, he knows what the process is like and would seemingly be even better equipped to handle it a second time as he knows what his body can take.
Furthermore, the Cowboys certainly wouldn't have to pay OBJ the kind of cash they're giving Gallup, which could average out to more than $11 million per season over the next five years. Still just 29 years old, Beckham Jr. perhaps could have commanded such a salary given his 2021 output but has to know he won't get that now — at least not for the 2022 campaign.
And therein lies the overall beauty of the Cowboys bringing in Odell Beckham Jr. He could come in and possibly play six or seven games at the most. So you pay him in the $3 million or $4 million range at most, and you get an experienced target for Dak Prescott, who lost a couple of those in the offseason.
Amari Cooper, of course, was traded to the Cleveland Browns, while Cedrick Wilson signed with the Miami Dolphins.
OBJ clearly doesn't have a problem coming into a system midseason and putting up numbers. He joined the Rams last November and immediately gelled with Matthew Stafford, catching 27 passes for 305 yards and five touchdowns in eight games. And he was a beast in the postseason, adding 21 catches in four games for 288 yards and a pair of scores, including the first touchdown of Super Bowl 56.
So he can still clearly produce when called upon. And the Rams have essentially already replaced him with Allen Robinson. But the Cowboys have openings, for sure. CeeDee Lamb now steps up to be WR1, and Dalton Schultz will undoubtedly get plenty of targets once again. And then you'll get Gallup back at some point.
But after that, you've got newly-acquired James Washington, who caught 24 passes in 15 games with the Steelers last year. Then there's Noah Brown, who caught 16 passes in 15 games for Dallas in 2021. And then there's rookie Jalen Tolbert, who the Cowboys took with the No. 88 pick in this year's NFL Draft.
These are all talented guys, but they're not OBJ. And, yes, they're cheaper and may be better longer-term options, but Dallas has to be in win-now mode. So getting a three-time Pro Bowler with fresh legs down the stretch at a reasonable price is nothing but a good thing.
And since you're probably wondering, yes, the Cowboys have the cap space to pull this off. Dallas added roughly $22 million worth of room when it restructured the deals of Dak Prescott and Zack Martin. And while not all that money is still there, the Cowboys have about $15 million with which to play.
It's a win-win here. OBJ needs a place to play for 2022 to get that multiyear deal he was expecting this offseason, one where he can play with a dynamic quarterback that can get him the ball, which Dak obviously can. Dallas needs another wide receiver that knows how to win. And come on, Cowboys fans, you know it'd be nice to finally see Odell Beckham Jr. playing for your team instead of against it for once.
Stats courtesy of Pro Football Reference, Contract/Salary Cap info courtesy of Spotrac