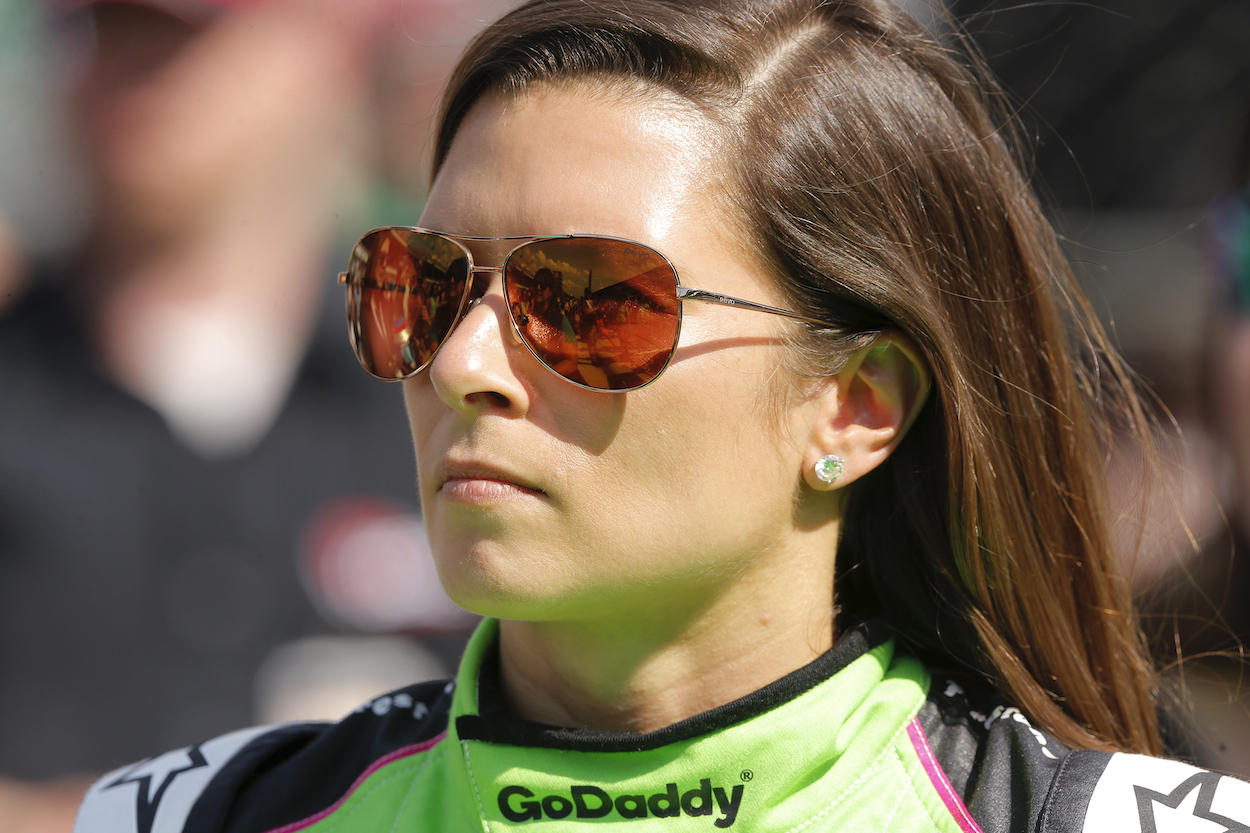 Danica Patrick Making Her Return to Racing With SRX This Summer in a Different Seat
Danica Patrick will be returning to racing this summer as she works with SRX.
Danica Patrick will go down in the history books as a pioneer in motorsports. She accomplished things never achieved by another woman in auto racing. Since retiring from a full-time NASCAR Cup Series ride in 2017, Patrick has explored various business opportunities, working as a spokesman for numerous brands, starting her own brand of wine, and launching a line of clothing.
At her core, she is still a race car driver. This summer, Patrick will return to where she rocketed to fame — on a race track. However, it will be in a very different seat. 
Danica Patrick raced IndyCar and NASCAR
Danica Patrick debuted with the IndyCar Series in 2005 and did so in impressive fashion. During her rookie season, she earned seven top-10 finishes, finished 12th in the points standings, and was named Rookie of the Year. 
In 2008, Patrick had her breakthrough moment when she won the Indy Japan 300, becoming the first woman to win a top-level sanctioned open-wheel car racing event. She had her best overall season a year later, where she finished fifth in the final standings. 
After racing the IndyCar Series for seven years, Patrick opted to change styles and transitioned to NASCAR. In 2013, she raced a full-time NASCAR schedule and managed an eighth-place finish during the season opener at Daytona, but that turned out to be the highlight of her year.
Patrick raced the Cup Series for five full seasons but never managed to attain the success she found with IndyCar. Her best seasons came in 2015 and 2016 when she finished 24th both times. 
Danica Patrick will work as an analyst with SRX
NASCAR Hall of Famer Tony Stewart and former NASCAR crew chief Ray Evernham announced last summer the launch of the Superstar Racing Experience (SRX), a new racing series that features retired drivers from various racing disciplines, competing in stock cars in a six-race schedule. Among the notable drivers are Stewart, Tony Kanaan, Helio Castroneves, Paul Tracy, Bill Elliott, and Michael Waltrip. 
CBS Sports is the broadcasting partner and will air the Saturday night races during two hours of primetime. This week CBS unveiled the broadcast team, which includes Lindsay Czarniak as host, and she will work with Allen Bestwick, Brad Daugherty, and Matt Yocum for all six races.
Analysts who will be part of the broadcasts include Danica Patrick, James Hinchcliffe, and Dario Franchitti. Each driver analyst will work two races, and Patrick will lead the way, working the first two races of the season. 
Experience as analyst covering Indianapolis 500 with NBC  
Danica Patrick's selection as a driver analyst for SRX makes sense not only because of her diverse driving background but also her experience as a broadcaster. Patrick has worked alongside Mike Tirico as a studio analyst since NBC Sports took over coverage of the Indianapolis 500 in 2019. 
Last season Patrick and Tirico teamed up during prerace, in-race, and postrace coverage under very different circumstances, with the pandemic preventing fans from attending the race. 
Fans can expect Patrick to bring a unique perspective to the SRX broadcast as she has competed in both open-wheel and stock car racing against several of the drivers competing in the series. Her diverse background naturally might lead some to question whether or not she might consider racing SRX in the future herself. As of now, Patrick is fine just describing the action instead of being a part of it.