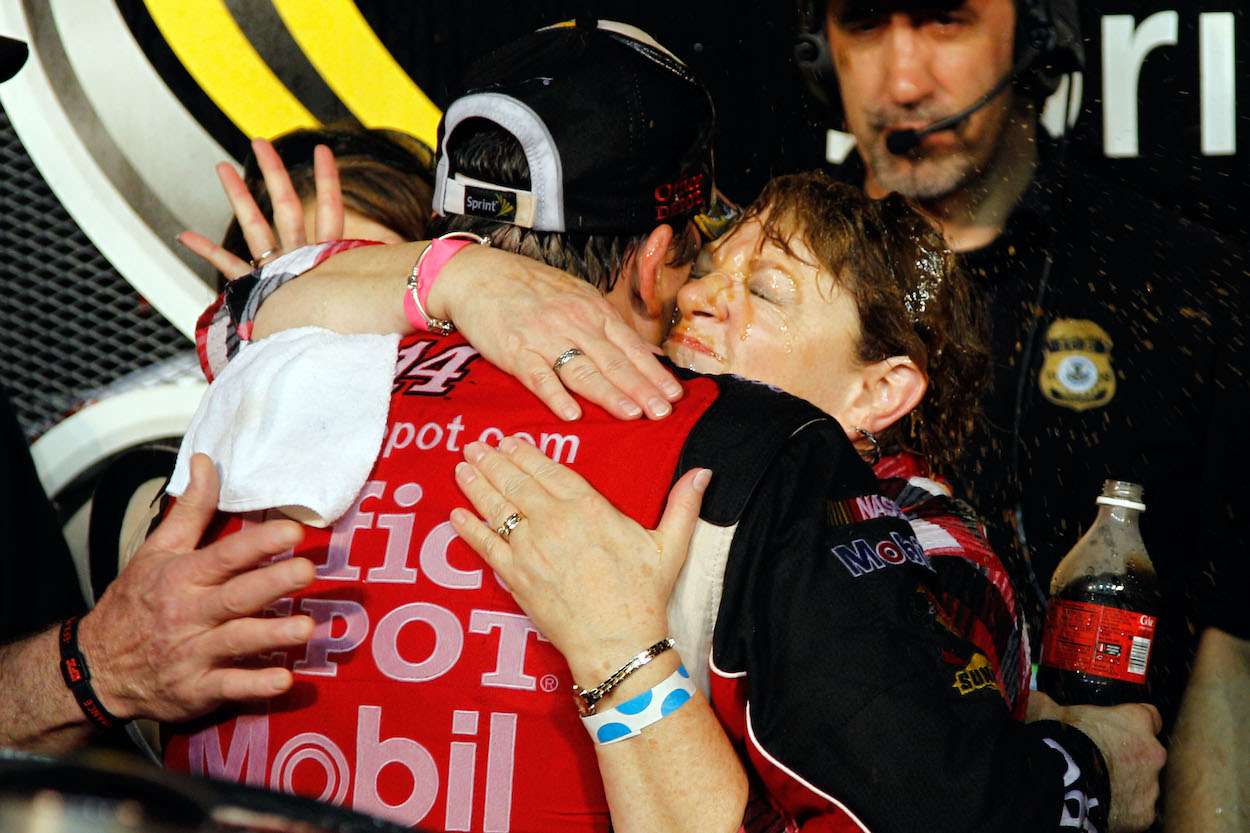 Tony Stewart Ruthlessly Admitted 'I'd Wreck My Mom' to Win a NASCAR Championship
Tony Stewart would apparently do anything to win a NASCAR Cup Series Championship, even if it meant he had to wreck his own mother.
Tony Stewart was a uniquely fierce competitor all throughout his Hall-of-Fame NASCAR career. He was never satisfied on Sundays unless he was leaving the track with a trophy in his hands. And even though he won three Cup Series championships during his career in motorsports, Stewart probably still agonizes over the 15 seasons in which he didn't finish the season with a NASCAR title.
In 2011, Stewart gave us a taste of just how ruthless he could be when it came to winning.
Tony Stewart's 2011 feud with Carl Edwards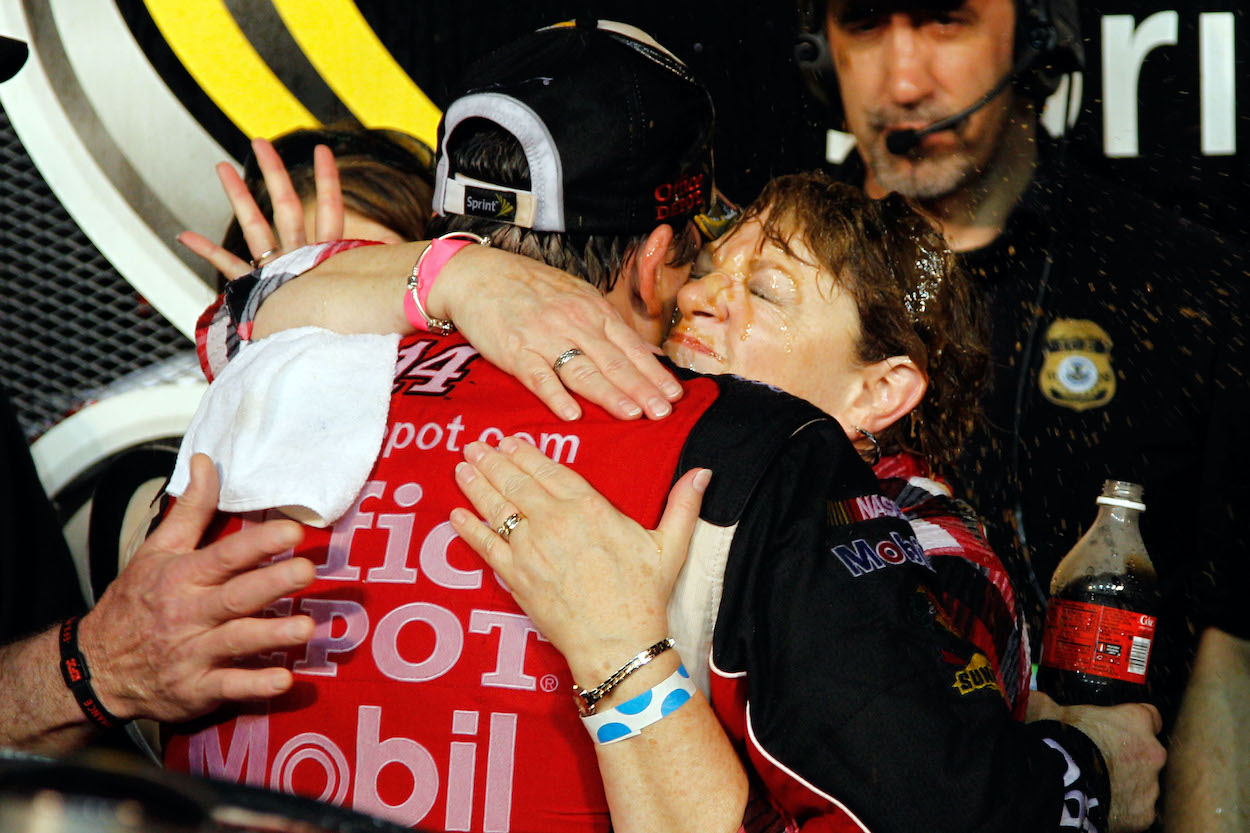 At the end of the 2011 NASCAR Sprint Cup season, Tony Stewart found himself in a tight battle against Carl Edwards for the championship. By that time, Stewart and Edwards had already competed against each other for seven years, and Stewart had him beat with two prior championships.
The two rivals entered the final race of the season just three points apart in the standings. Whichever driver finished first at Homestead would take home the 2011 Sprint Cup title.
Stewart and Edwards participated in a joint press conference leading up to the race, and boy was it entertaining. Besides actually answering questions from reporters, the two drivers traded jabs back and forth in a heated exchange.
Here's the best part:
Edwards: "Did you say something?"
Stewart: "Yeah, you can come visit my trophy in the room at Vegas when you come out there."
Edwards: "He's got the talking part figured out. Problem is, you haven't led the points yet this year, have you?"
Stewart: "They say there's talkers and doers. I've done this twice."
Edwards: "That's the funny thing. I've listened to you talk a lot today. You've talked a lot about your past successes. That is very respectable. And truly, all joking aside, that will make it more fun if we're able to beat you. It will make me more proud."
Tony Stewart admitted 'I'd wreck my mom' to win a NASCAR Championship
During that same press conference, Tony Stewart gave us one of the most iconic quotes in NASCAR history. Apparently, the Hall of Famer would've done anything to win a Sprint Cup title, even if that meant taking out his own mother.
"I'd wreck my mom to win a championship," Stewart said. "I'll wreck your mom to win a championship. I respect him as a driver, but this isn't about friendships this weekend. This is a war. This is a battle. This is for a national championship. It's no holds barred this weekend. I didn't come this far to be one step away from it and let it slip away, so we're going to go for it."
Stewart went on to win the 2011 Cup Series Championship
After all the trash talk between Stewart and Edwards leading up to the 2011 Sprint Cup finale, it finally became time to let their driving do the talking. In the end, Stewart edged out his rival to win at Homestead and capture his third career NASCAR championship.
And he thankfully didn't even have to wreck his mother to do so.