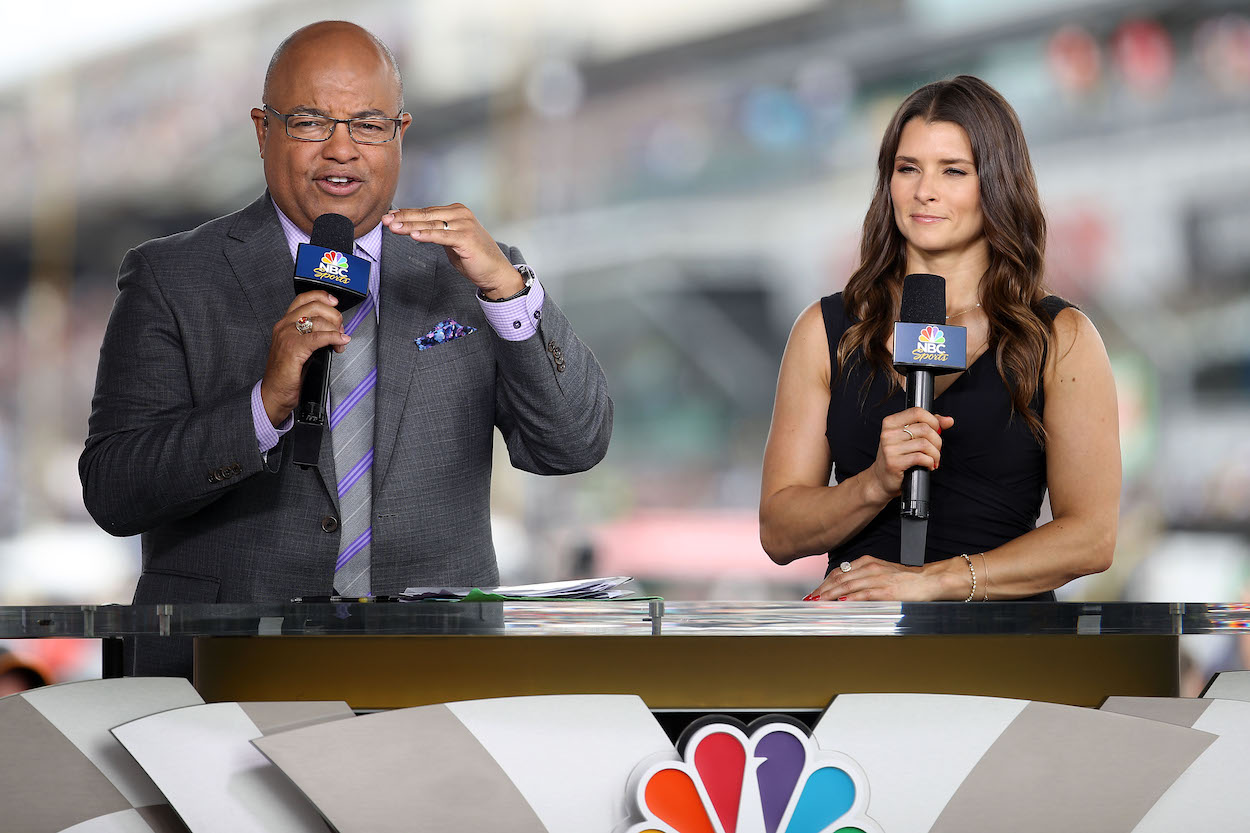 Danica Patrick Talks About Her Feet and High Heels in Uncomfortable Exchange With Paul Tracy at Start of Latest SRX Broadcast
Danica Patrick and Paul Tracy got into an uncomfortable conversation about her feet and wearing high heels during the SRX broadcast on Saturday night.
Danica Patrick's scheduled two-race stint, working alongside Allen Bestwick in the Superstar Racing Experience (SRX) broadcast booth, concluded on Saturday night with Tony Stewart winning on the dirt in Knoxville, Iowa. For Patrick, not only will she will remember the night for the exciting action on the track, but also an incredibly awkward exchange with driver Paul Tracy at the start of the broadcast where he asked what type of shoes she was wearing. Unbelievably, it wasn't the first time. 
Danica Patrick and Paul Tracy get into bizarre exchange about her feet and high heels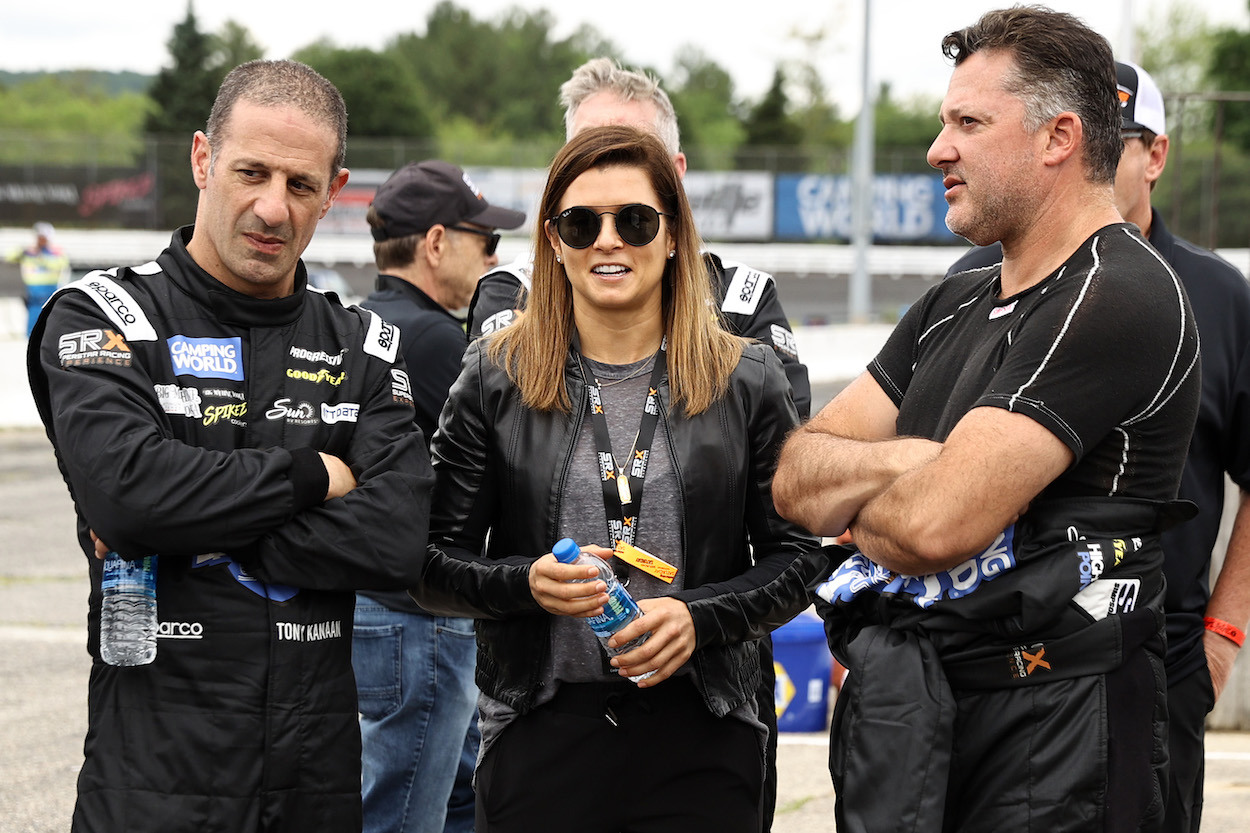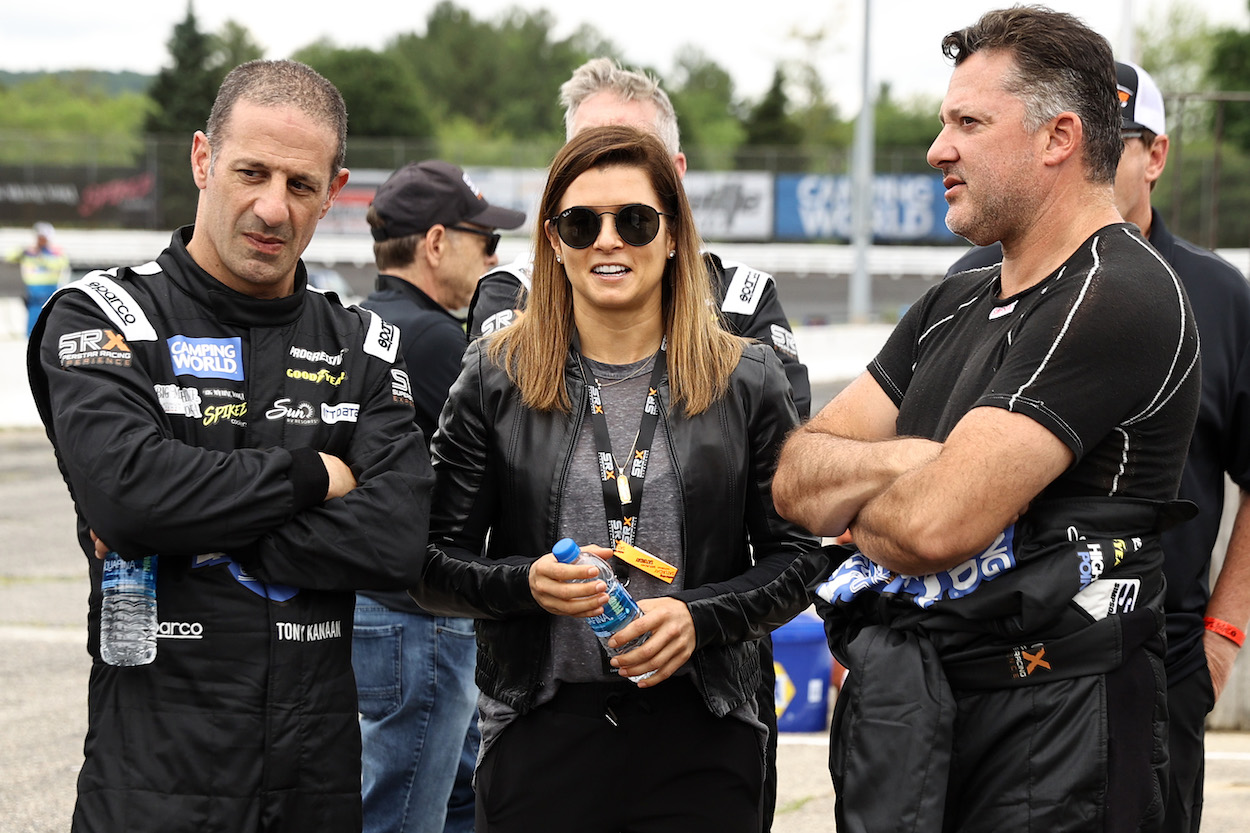 With a two-hour broadcast window, CBS doesn't waste any time showing pre-race activities like the national anthem or lengthy driver interviews that are typically part of the broadcasts for other racing series. Just a couple of minutes into Saturday night's broadcast from Knoxville Raceway in Iowa, Danica Patrick got on the radio with Paul Tracy while he made warmup laps around the track. And things immediately got awkward.
"This is Danica. Paul, can you hear me?" she asked. 
"I hear you, Danica. Hey, what kind of shoes you got on?" Tracy responded with an out-of-the-blue question. Both Bestwick and Patrick awkwardly laughed. Instead of completely ignoring the question, Patrick surprisingly responded. 
"I love that's what you're thinking about," she sarcastically replied. "They're beautiful high heels. Just kidding. They're tennis shoes. Nobody can see my feet."
Patrick promptly transitioned away from the bizarre exchange about her feet and asked Tracy for his thoughts about racing on dirt. 
It's not the first time Tracy has talked about Patrick's 'sexy' shoes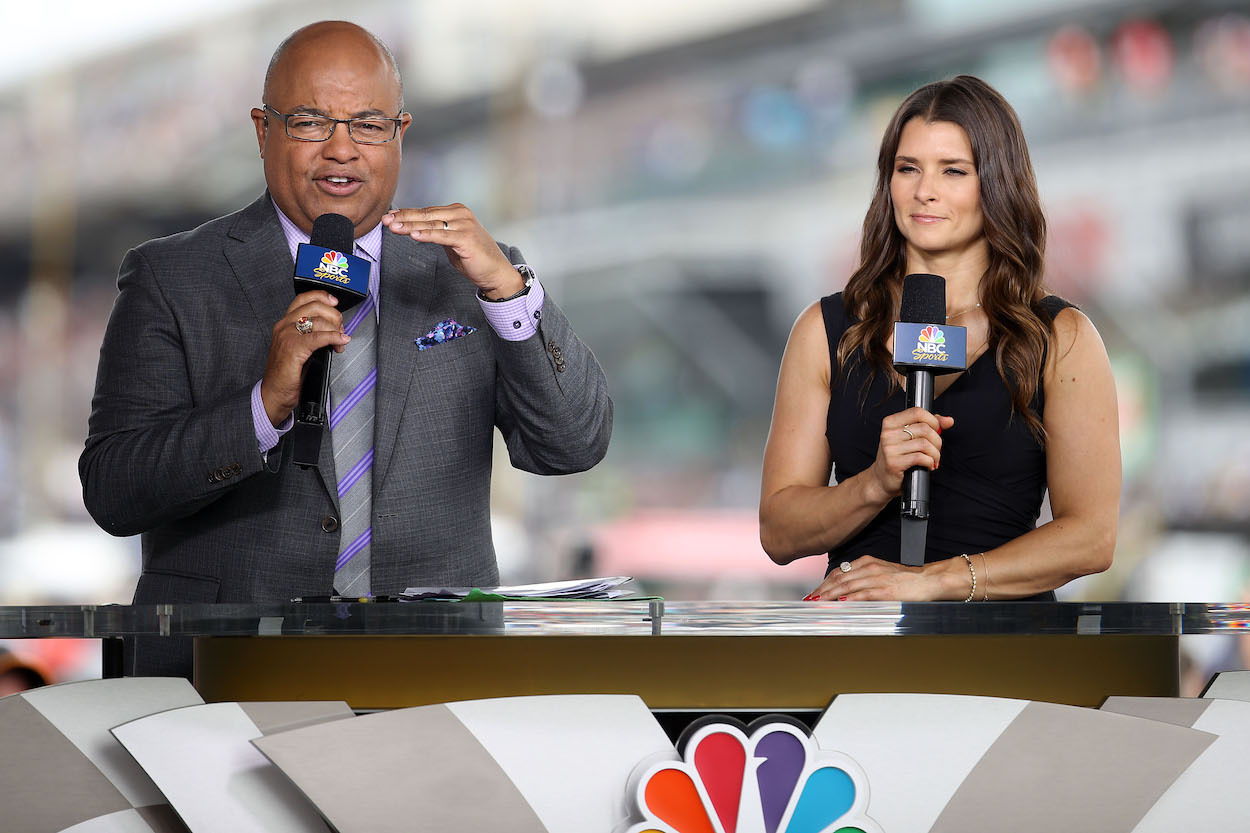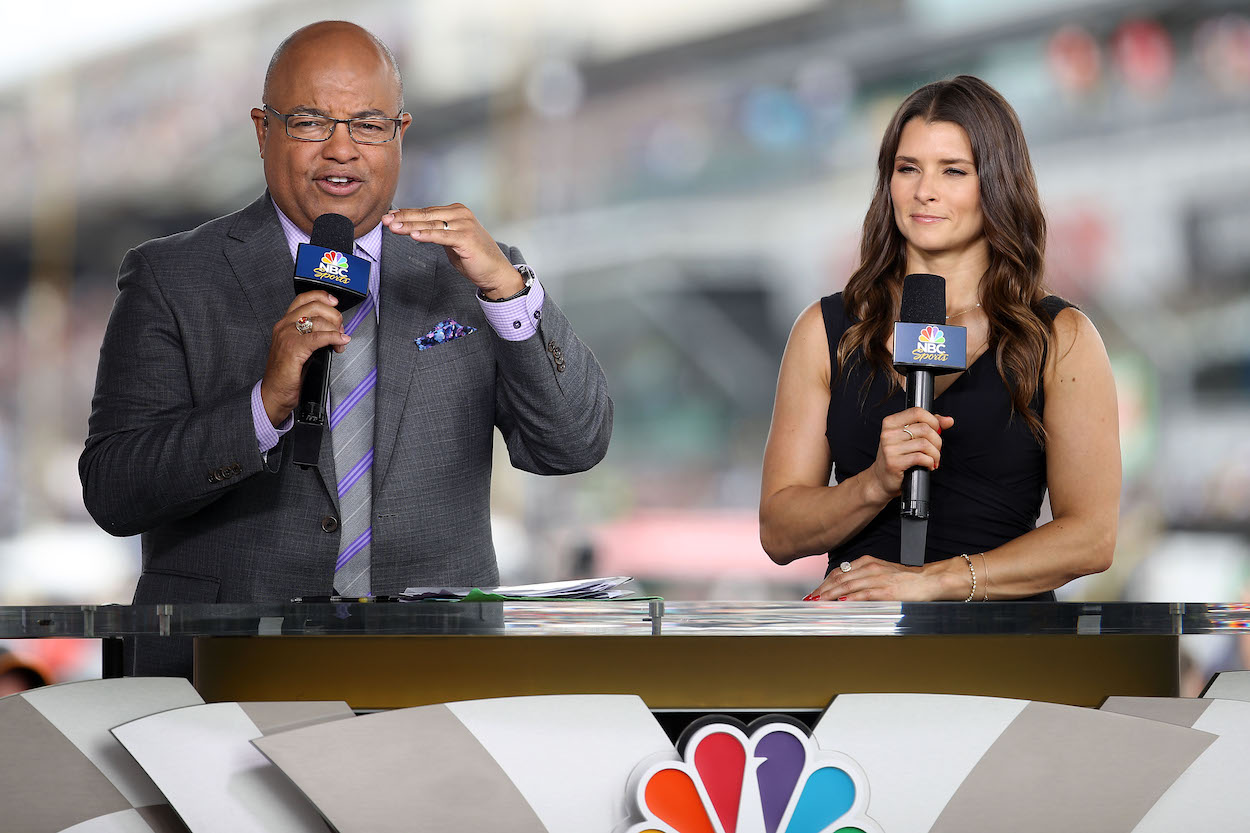 Strangely, Danica Patrick and Paul Tracy have a history together talking about her feet. Less than a year ago, during practice for the 2020 Indianapolis 500, Tracy broached the subject in the middle of the broadcast.
"Well, I got a question for you, something I noticed," said Tracy, who was working the broadcast with Patrick. "If you're wearing those super bright green Louis Vuitton, those sexy shoes, are you signaling that Pagenaud is your pick because they match his car? What's up with that?"
Patrick initially laughed and then responded. 
"Um, I wish that I was thinking that far ahead, but I'm not," she said. "It's just they matched. You know, maybe I'm matching the NBC Sports yellow."
When the cameras focused on Patrick's bright yellow high heels, Tracy once again spoke up: "I'm a sucker for sexy shoes, I'll tell you that."
"They're not Louis Vuittons either," Patrick clarified. "These are. What are these? These are Fendi, I think."
Makes honest admission about why she didn't practice for race
Interestingly, in Patrick's two weeks working the SRX broadcast, it wasn't the only time she made headlines for something said up in the booth. In the first week, Patrick made an honest admission on the air about the one time she raced on dirt at Eldora Speedway and why she opted not to practice.  
"I remember the first time that Tony asked to me do Prelude to a Dream at Eldora, a track that he owns. I reluctantly said yes," Patrick admitted. "I kind of felt like I had to because he was my boss. And you know, I'm going to be really honest, I didn't practice at all because I wanted to have the excuse that I didn't practice, that's why I sucked. It's not in my comfort zone. But I did it."
"How'd it work out?" Bestwick questioned.
"I crashed," Patrick replied. "I crashed in one of the heats. I put it out of my mind." 
It's undeniable Patrick provided some intriguing storylines off the track during her two appearances in the broadcast booth. The next four races will feature former IndyCar Series drivers James Hinchcliffe and Dario Franchitti serving as driver analysts. It will be interesting to see if Tracy asks either of them what type of shoes they're wearing. 
Like Sportscasting on Facebook. Follow us on Twitter @sportscasting19.