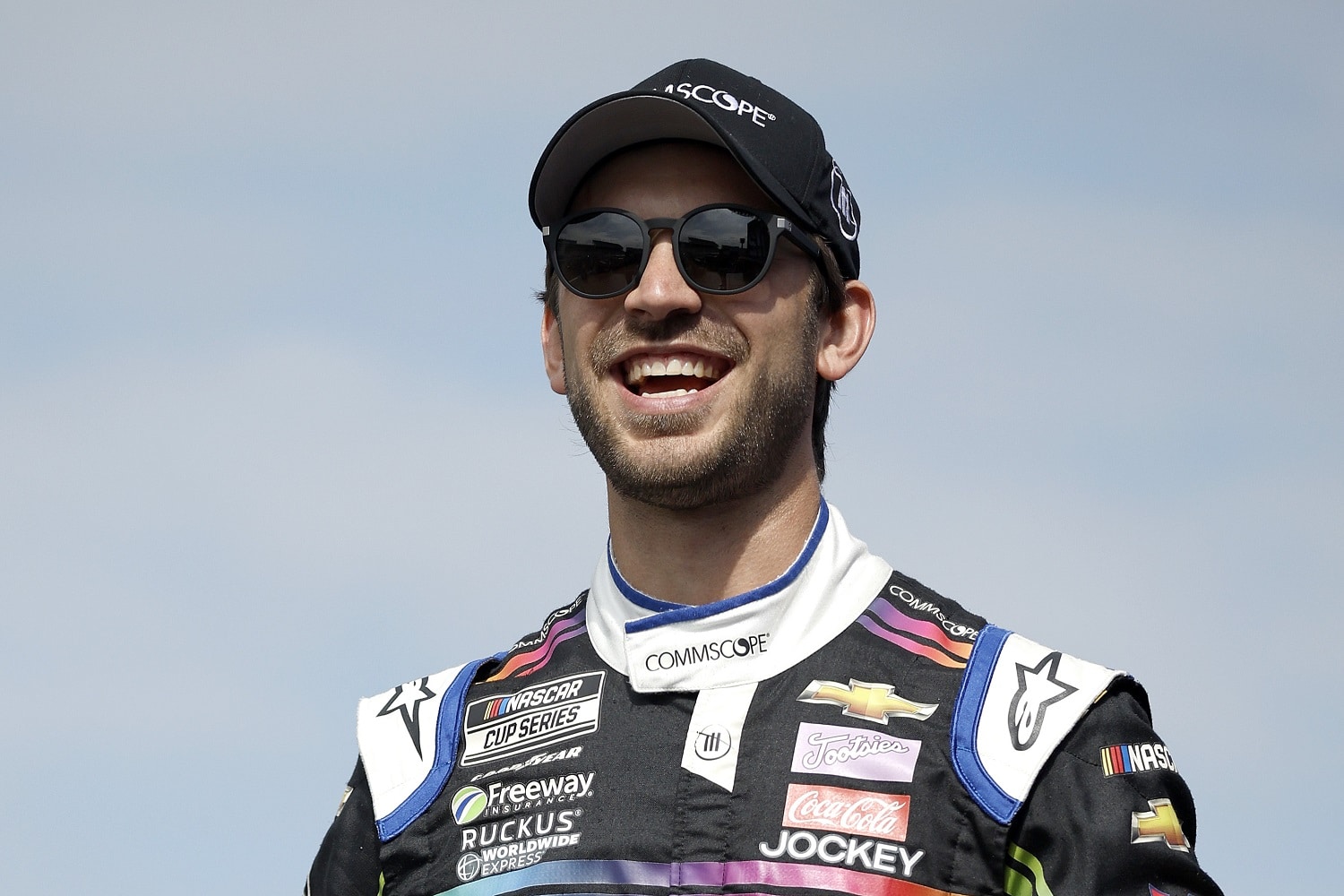 Daniel Suarez Has a High Opinion of Himself for a No. 2 Driver on a 2-Car Team
Daniel Suarez made history with his win at Sonoma, but he's overestimating the significance.
It ain't bragging if you can do it, but Daniel Suarez may be getting a bit ahead of himself. The NASCAR Cup Series veteran just completed a breakthrough season, but he just bit off more than he can chew as he looks toward 2023 and beyond.
On the other hand, you've got to love the man's confidence in his abilities, even if 18 other drivers did the same thing this year.
2022 was easily Daniel Suarez's best season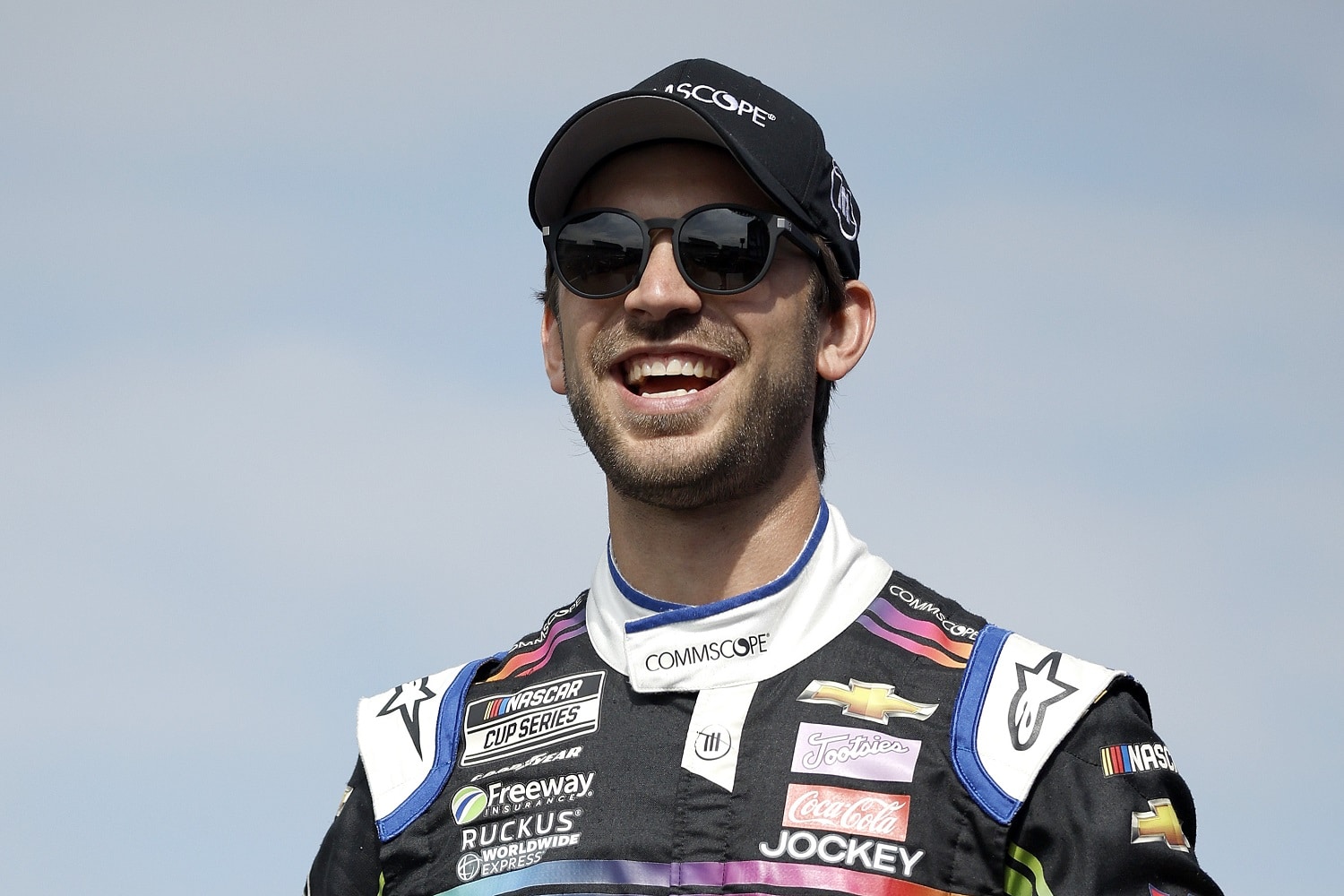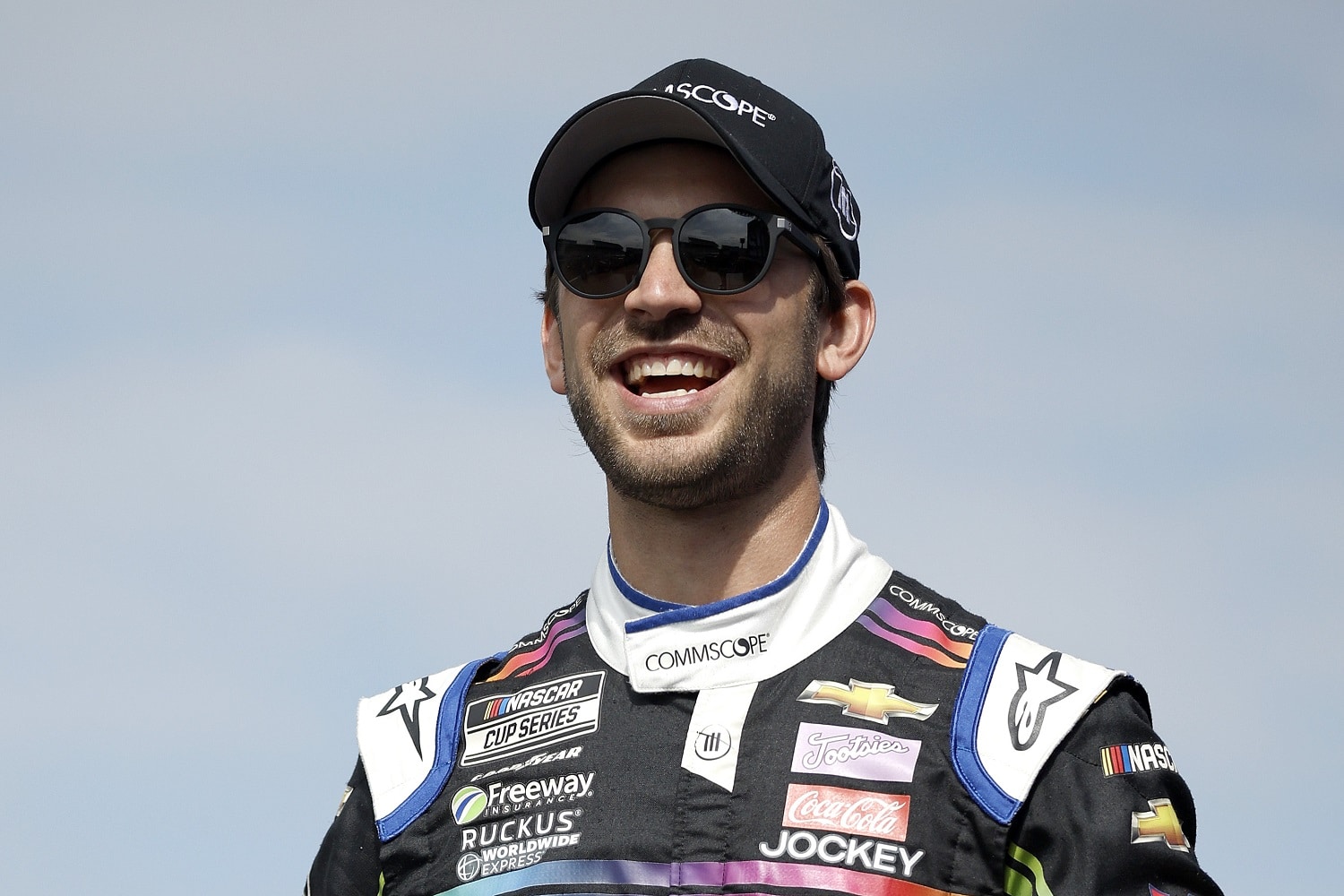 After five seasons with four teams, Daniel Suarez finally showed results this year as he and Trackhouse Racing broke through in the NASCAR Cup Series.
After no wins and 36 top-10 finishes in his first 179 starts, Suarez tasted the playoffs for the first time. He ended the year with one victory and 13 top-10 finishes. Suarez fell short of the semifinals, but it mattered little. He led more laps than in the previous four seasons combined.
It was partial fulfillment of the potential displayed in 2016 when Suarez won the Xfinity Series championship.
USA Today had questions, Daniel Suarez had answers
USA Today has wrapped up the last six NASCAR Cup Series seasons by conducting a survey of a dozen or so drivers. The newspaper asked a wide-ranging series of questions about matters on and off the track.
The answers show Daniel Suarez has a decidedly high opinion of himself.
Leading off, the paper asked which competitor who hasn't won the season title yet will do so at some point. Joey Logano, Chase Elliott, and Bubba Wallace all picked Ryan Blaney. Kyle Larson, Alex Bowman, and Brad Keselowski went with William Byron.
Daniel Suarez's response? "You're talking to him."
The next question was along the same lines, this time regarding the Daytona 500. Ryan Blaney garnered the most support, but not from Suarez. "Same question, same answer, me," he said.
To be fair, multiple drivers picked themselves.
Next question: Which driver has the best social media personality?
Suarez: Oh my god, you want to have the same answer for every question?
That's the sound of a man who doesn't know Denny Hamlin, Kyle Busch, Kevin Harvick, and Justin Haley maintain Twitter accounts.
Here's an answer he definitely got wrong
Projecting yourself as a future winner is one thing. Looking backward and crediting yourself for the largest impact on NASCAR this season is quite another. Some drivers might have been surveyed before the end of the season, which means Ross Chastain's mad dash at Martinsville may have been missed.
Bubba Wallace was asked after Martinsville and picked Chastain. Most of the other drivers went with Kevin Harvick and/or Denny Hamlin to acknowledge their activism regarding Next Gen safety.
Suarez overestimated the significance of becoming the first Mexican native to win in the Cup Series.
"Honestly, I will say myself because of the win that we had in Sonoma and everything that came with that," he said. "I felt like we gained a lot of traction with the Hispanic community, and that was great, and I feel like that was amazing, not just for myself but for the entire sport and the history of the sport. So, I think that that was pretty remarkable, and it just happened that I was driving."
Kurt Busch and Alex Bowman have concussions that say otherwise.
Got a question or observation about racing? Sportscasting's John Moriello does a mailbag column each Friday. Write to him at [email protected].