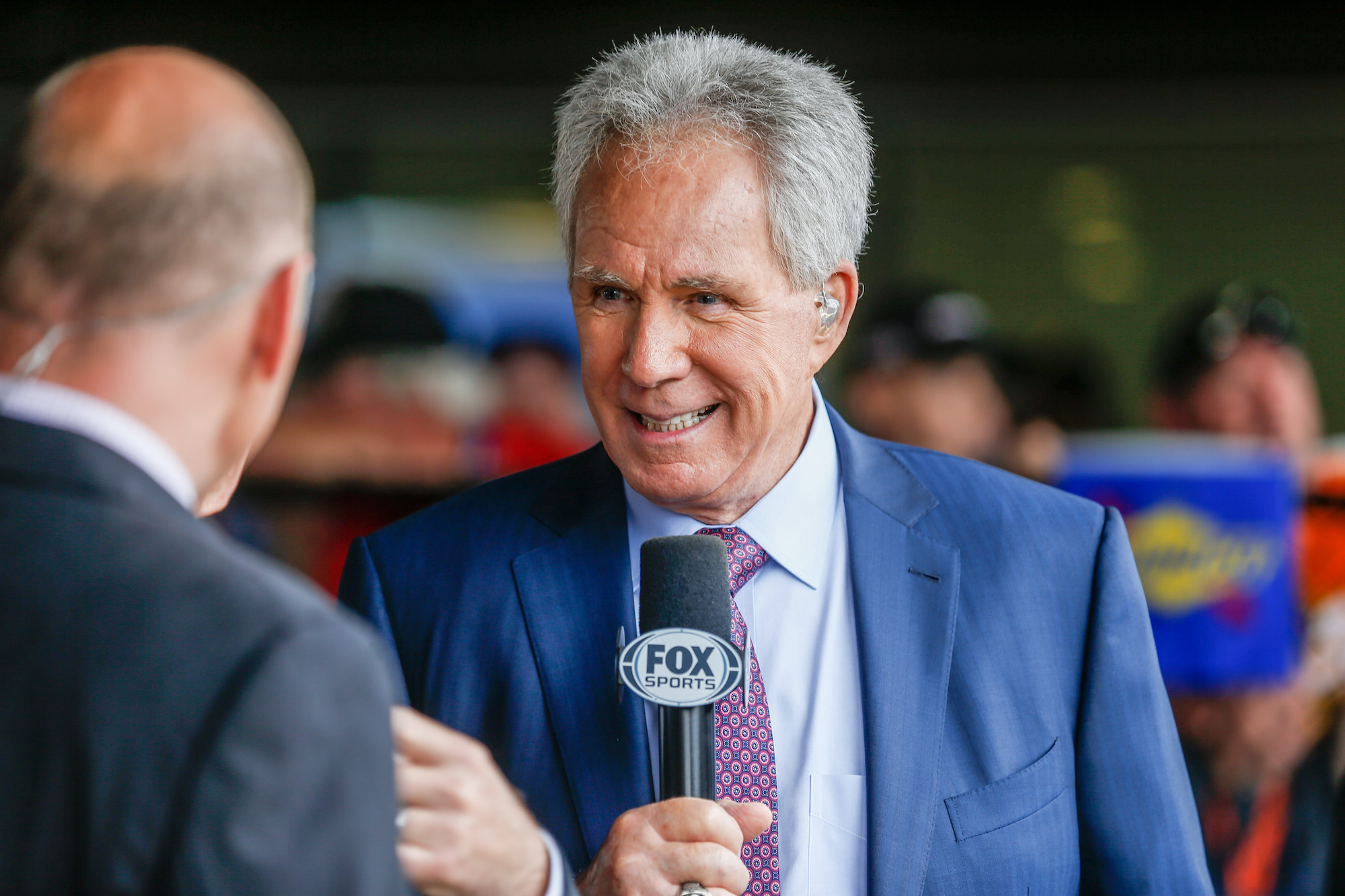 Darrell Waltrip Returns to Fox for Some 'Boogity! Boogity!' Racing at Bristol
Darrell Waltrip reunites with Mike Joy in the Fox broadcast booth tonight for the first time in several years after working 19 seasons together.
After a distinguished racing career, which included 84 wins and three Cup Series championships, Darrell Waltrip began his full-time job in the broadcast booth with Fox Sports in 2001. His first race broadcast turned out to be his most memorable for a pair of dramatically different reasons, including the tragic death of Dale Earnhardt.
Waltrip provided commentary on Cup racing action for almost decades before retiring after 2019. This week, the 75-year-old Hall of Famer makes his return to the booth and rejoins former broadcast partner Mike Joy, and Clint Bowyer with the call from the dirt at Bristol.   
Darrell Waltrip's career at Fox began on emotion-filled day
February 18, 2001. One of the most exciting days for Darrell Waltrip as he watched his younger brother Michael win his first-ever Cup race and first Daytona 500. Unfortunately, the excitement and celebration that would normally come after winning the sport's biggest race never fully materialized.
Instead, the NASCAR community was in mourning when it learned that the last-lap crash involving Dale Earnhardt proved fatal.  
There's no denying Waltrip's first day of work at Fox was his most emotional. Over the course of the next 19 seasons, there were plenty more memorable moments, including one a couple of years later when his brother made it again to Victory Lane at the Great American Race and received a much-deserved celebration. 
Waltrip returns to Fox broadcast at Bristol
This week, Waltrip returns to the Fox broadcast booth and joins longtime announcer Joy and the new kid on the block, Bowyer, who is in his second season. The Hall of Famer appropriately returns to a place where he's had considerable success in the past and is the all-time winningest driver on the short track with 12 victories. 
 "I'm thrilled to have the chance to drop in and call the Bristol Dirt Race," Waltrip said. "When FOX first asked me, I was super excited because Bristol is, by far, my favorite track. If I could pick just one race to call, it would be Bristol. The track is honoring Easter with a special celebration service, and we'll top it off with a great race that evening." 
Waltrip is the latest in Fox's rotation of guests analysts they've had throughout the season, including Tony Stewart, Danica Patrick, Matt Kenseth, and Chad Knaus. 
What's he doing now?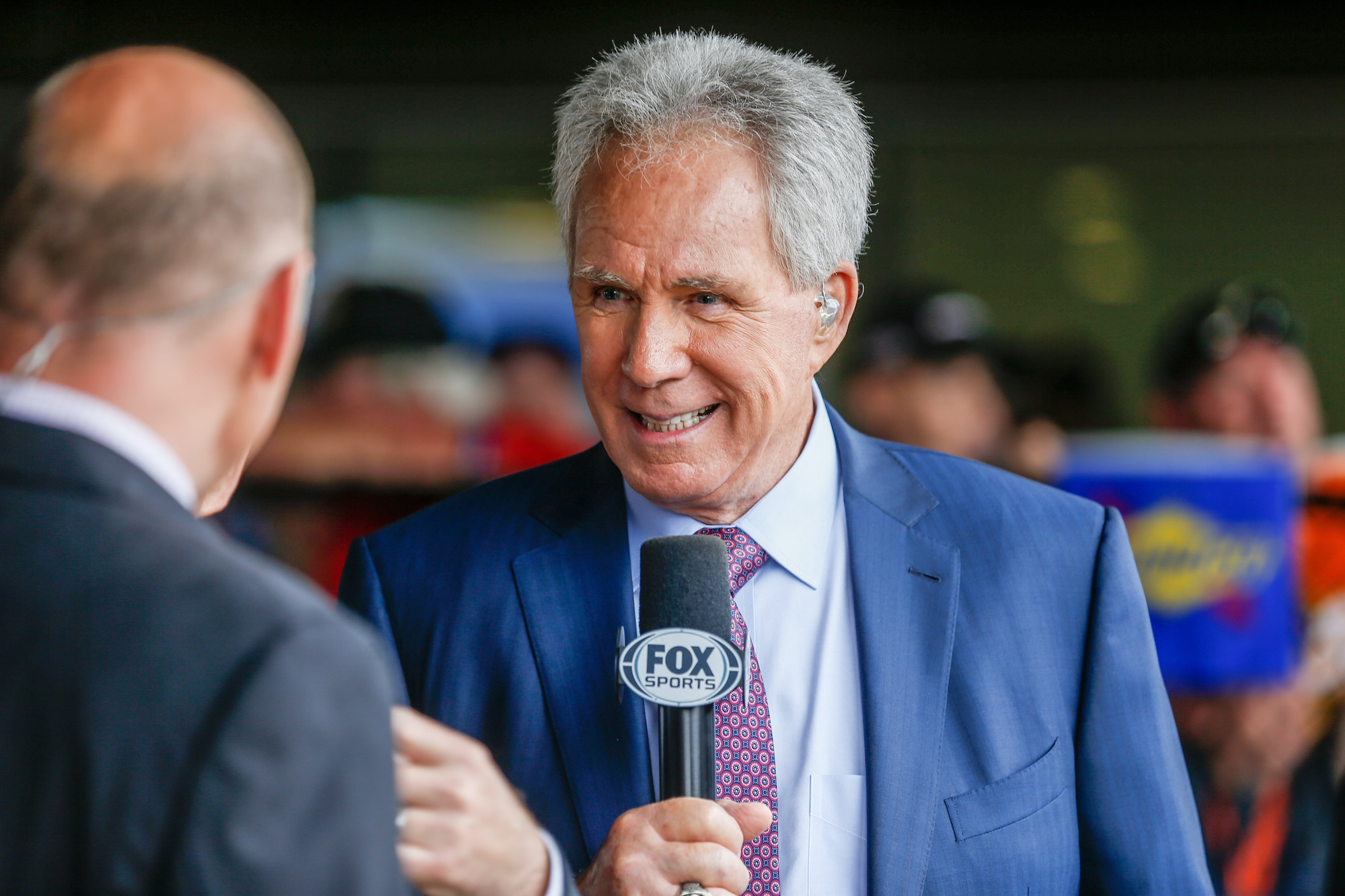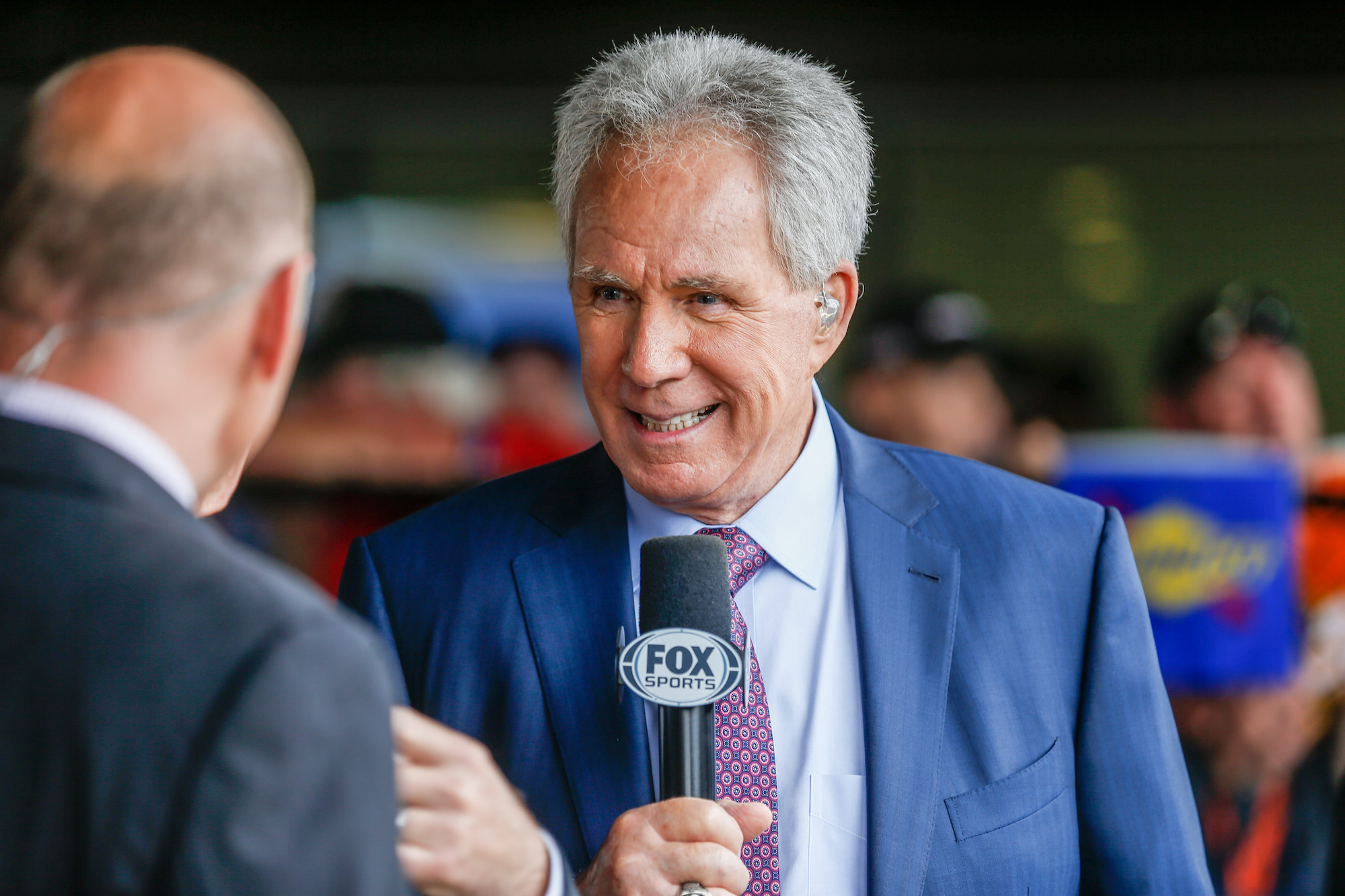 When Sunday comes to a close, the Kentucky native will return to what he told NASCAR.com in 2021 he's been doing since he retired — answering mail from fans and calling races while watching it on TV.
"I'm constantly saying, 'Tell 'em this, tell 'em that.' Why? I'm a race fan at heart and if there's a flat tire or a wreck, I'll say, 'Why do you want to sugarcoat it? Tell it like it is. Guy had a flat tire; he spun out. Guy ran into him, spun the other guy. Look at his nose, look at his rear quarter panel.' I'm real guilty about that," Waltrip admitted.
He won't have to talk to his TV this Sunday. He'll be the one on the TV talking to the fans. 
Boogity! Boogity! Boogity! Let's go racin' boys.
Like Sportscasting on Facebook. Follow us on Twitter @sportscasting19.