Darrell Waltrip Doesn't Hold Back and Warns NASCAR About Making Too Many Changes and Losing Fans
Darrell Waltrip is undeniably one of the greatest drivers in NASCAR history. After retiring from racing in 2000, the Hall of Famer became a prominent part of NASCAR's coverage on Fox. 
Now several years removed from the broadcast booth, the three-time Cup Series champion is using his voice again and warning NASCAR that it needs to proceed carefully and be mindful of making so many changes to the sport that can result in confusion and disinterest from fans. 
Darrell Waltrip likes the schedule changes and new tracks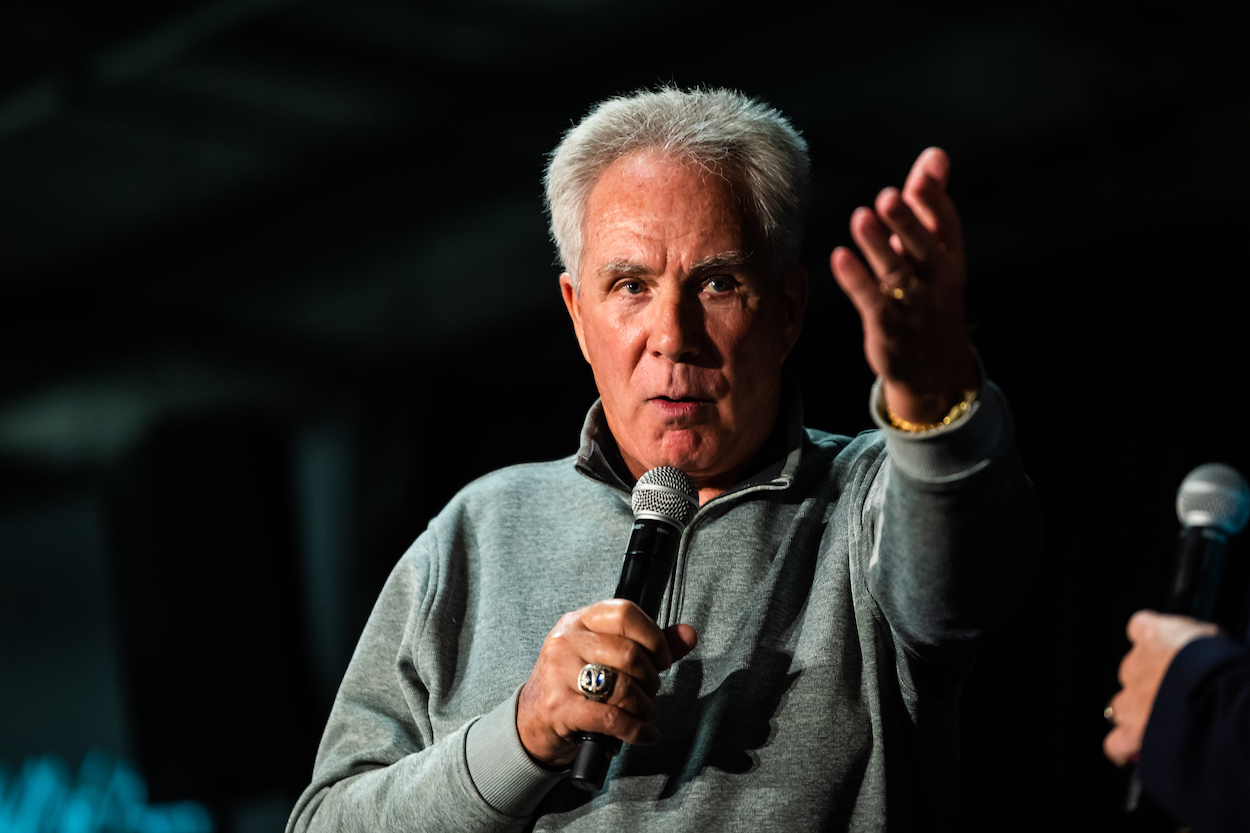 With a Cup Series career that spanned from 1972 to 2000, Darrell Waltrip is old school. However, because he remained connected to the sport for almost two decades as a broadcaster through 2019, the 1989 Daytona 500 winner has always paid close attention to the sport and its evolution. What he's seen in recent years is a changing of the guard of sorts, and he's OK with it.
"I think what we're seeing is people that are managing the sport, running the sport, that maybe aren't old school, that haven't been around as long as we have," Waltrip said during a recent interview on SiriusXM NASCAR Radio. "I think they look at the sport differently. I always think about what Bill France Jr. told me. He said, 'We can do whatever we want to, but we have to put on a show.' Sunday was all about the show. That was his philosophy." 
Waltrip said the new management team isn't all that familiar with or concerned about the past and is more focused on the future and trying different things, like new venues.
'I think that's what we're going to see for a while," he said. "And maybe they'll come up with a formula where some things last longer than others, but I like moving around. I like moving the All-Star Race around. I like moving things around, giving people a different look at what we do, and that maybe never get a chance. Go to different towns. Go to different tracks. I don't see anything wrong with that. I don't think we have to be married to the schedule that we've been married to all these years. I think moving things around and trying something different is good for the sport, and I think it's good for the fans. I think the drivers are really buying into it."
Waltrip warns NASCAR about making too many changes
While the 74-year-old welcomes a dynamic schedule and an influx of new tracks, he also warned NASCAR officials that they need to be careful about bombarding fans with too many changes and specifically talked about the most noticeable change for 2022 with the introduction of the Next Gen car. 
"I think about that Car of Tomorrow," Waltrip said of the car that debuted in 2008. "Introduced that thing. That was going to level the playing field and make everybody equal. And that thing didn't last too long. And now we've basically thrown away the car that we've raced for 50 years. Every piece. Not a piece off the car other than the engine works on this new car, and so it's like starting with a clean sheet of paper, starting from scratch. I think we have to be careful making too many changes at one time. You've got to work on the car, and that's going to take a little while before the drivers get comfortable with that. 
"We got a schedule that's looking a little bit different. SMI is buying up racetracks. There's a lot going on. I think we've got to be careful not to do too much to get the fans confused and lose our focus. I like a lot of things we're doing. I think those are important and I think they're necessary, but I think we have to be careful not to overload the fans and the media and everybody else with what we're doing."
Dale Earnhardt Jr. had similar concerns about changes in the past
Interestingly, Dale Earnhardt Jr. recently said something similar about changes on his podcast. His focus, however, was on the ever-evolving playoff format. 
"When we start a new thing with this playoffs, we didn't have any brand continuity. No identity," Earnhardt said. "The playoffs kept changing. And how it happened kept changing. And the amount of people to get in kept changing. It was very, very frustrating. I lost a lot of pride in it. I lost the importance of it. I lost a lot of belief in it, right. My passion for this whole sport and love for it waned a little bit in those moments when the playoffs kept bouncing around from this and that and the other." 
Unlike what NASCAR has done with the schedule and bringing on new tracks recently, Earnhardt has been happy to see the playoffs format remain relatively unchanged, preventing fans from relearning the system each season.
"It's kind of sustained as far as the field size and the elimination and how it happens," he said. "How it plays out has had a little bit of continuity, and I like that. I want that. I think we're building some identity."
Two legendary drivers expressing concerns about the same thing – change. It's a fine line NASCAR has to walk, but if done properly, it could result in promising things for the fans and the sport's future.  
Like Sportscasting on Facebook. Follow us on Twitter @sportscasting19.