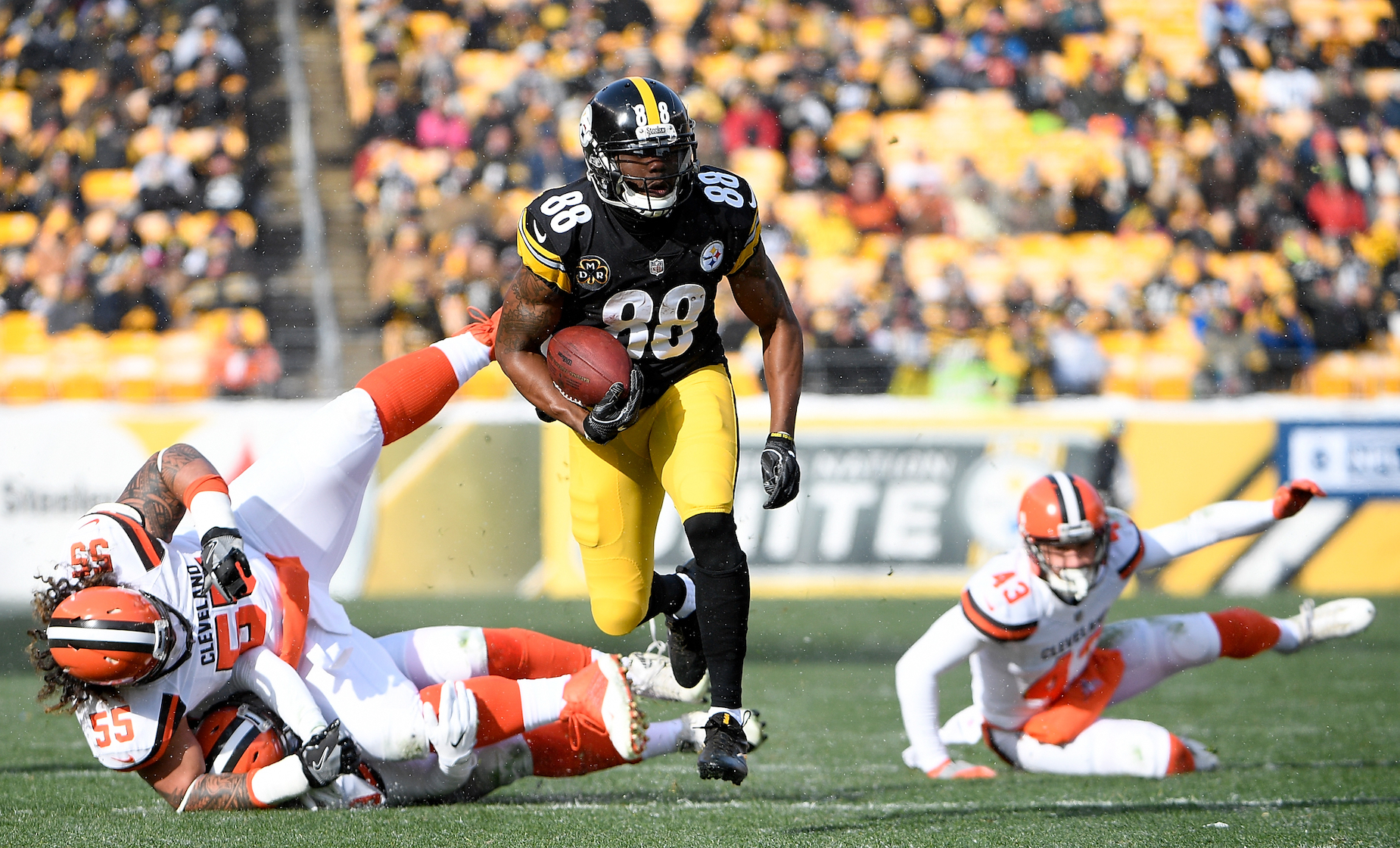 Darrius Heyward-Bey Made $38 Million in the NFL But He Lived Like a Teenager to Save Money
While Darrius Heyward-Bey made millions in the NFL, he didn't live a life of luxury. Instead, he had an allowance like a teenager.
During his time running the Oakland Raiders, Al Davis had a thing for fast receivers. Seemingly every spring, the club would use at least one draft pick on a new wideout; not all of them, however, lived up to the hype. Darrius Heyward-Bey was one of those players.
While Heyward-Bey might not have become the next big NFL star, he did manage to earn $38 million playing football. He didn't blow that cash on expensive cars and luxury purchases, though. If anything, he did the opposite and lived like a teenager to ensure his long-term financial security.
Darrius Heyward-Bey's football career
While you can coach athletes on the finer points of their technique, you simply can't teach natural talent. If nothing else, Darrius Heyward-Bey had speed to burn.
After making a name for himself as a high school football player and sprinter, Heyward-Bey took his talents to the University of Maryland. While he spent his first season on campus as a redshirt, the receiver didn't miss a beat once he hit the field; he pulled in 138 catches for 2,089 yards and 13 touchdowns over three NCAA campaigns before entering into the 2009 NFL draft.
Al Davis, as mentioned above, never met a speedy receiver that he didn't like. The Raiders selected Heyward-Bey with the seventh-overall pick that spring; his time in the Bay Area, however, didn't repay Davis' faith.
The receiver spent four seasons in Oakland, pulling in 140 receptions for 2,071 yards and 11 touchdowns; the Raiders released him after the 2013 campaign. Heyward-Bey landed with the Colts, where he played a single season, before spending five years as a depth receiver with the Pittsburgh Steelers.
Making $38 million in the NFL
Purely from a production perspective, Darrius Heyward-Bey's NFL career never lived up to the hype. The receiver, however, still made a pretty penny playing professional football.
According to Spotrac's financial data, Heyward-Bey earned just over $38 million during his time on the gridiron. Understandably, most of that money came during his time with the Raiders; thanks to his status as a first-round pick, the receiver took home a reported $30,279,000 over four seasons in the Bay Area.
While that may sound like an enormous sum of money to the average person, plenty of professional athletes have blown through larger fortunes than Heyward-Bey's $38 million. The wide receiver, however, wasn't going to let himself end in a bad situation.
Darrius Heyward-Bey relied on his mother and an allowance to keep his finances in order
Most people stop receiving an allowance once they become a teenager. Darrius Heyward-Bey, however, did things a bit differently.
As detailed by Jeremy Fowler of ESPN, Heyward-Bey relied on the advice of his mother, Vivian, a certified accountant, to keep his finances in order. Thanks to her guidance, the receiver made some pretty responsible decisions with his money.
According to Fowler, Heyward-Bey "gives himself a monthly allowance that he and his mother configured." He also disconnected the cable in his California home before leaving for the offseason, trying to cut out an unnecessary expense. "I grew up knowing what to spend and what not to spend," he explained. "It's easy when you don't have money to not spend. That's how I grew up."
It's safe to assume that most NFL receivers, all of whom are adults making large sums of money, wouldn't want to hand their paycheck over to their mother and live off of an allowance. For Darrius Heyward-Bey, though, those decisions worked out for the best.
Stats courtesy of Sports-Reference and Pro-Football-Reference