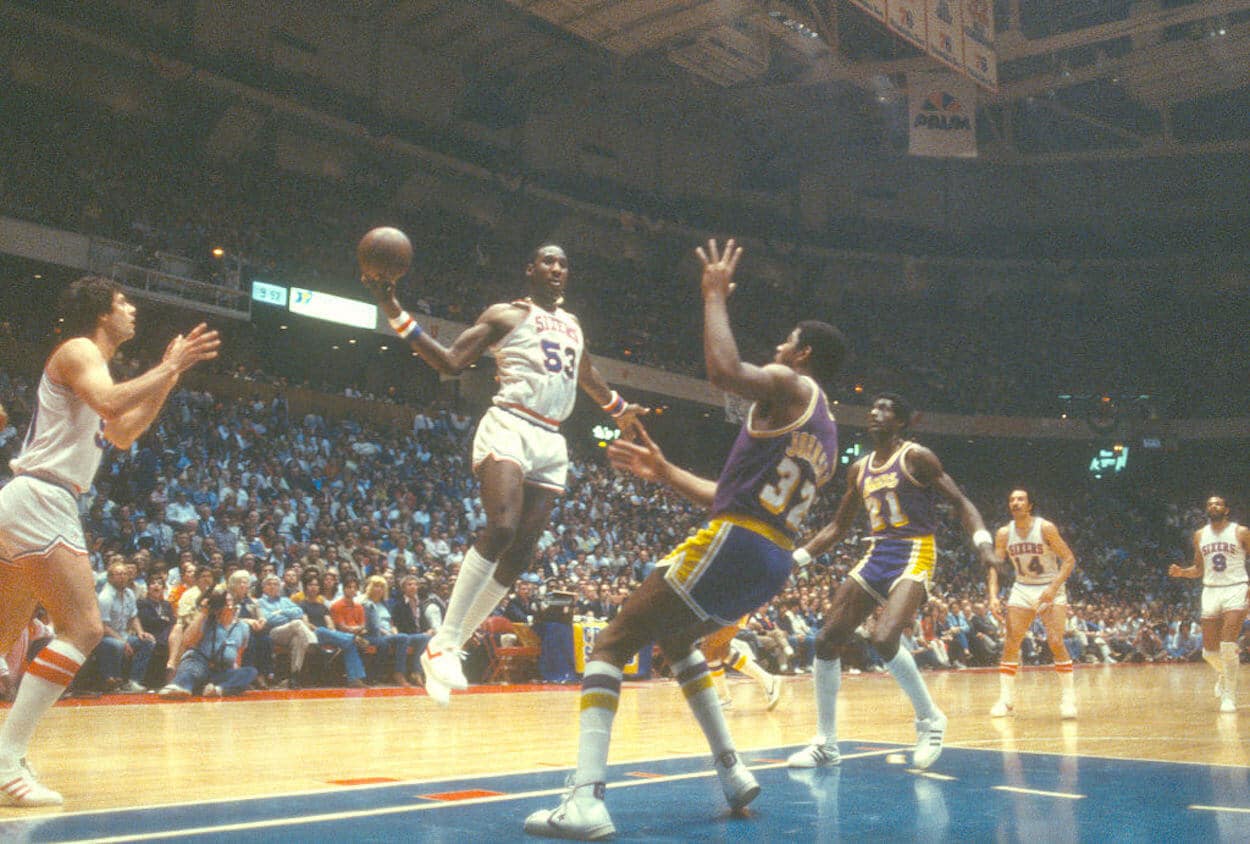 Darryl Dawkins Earned His Iconic Nickname From a Celebrity Who Never Even Saw Him Play
Have you ever wondered where Darryl Dawkins got his nickname "Chocolate Thunder?" It apparently came from a celebrity who never even saw him play.
Over the years, we've seen plenty of NBA players with iconic nicknames. From older monikers, like Dr. J and Pistol Pete, to more contemporary titles, like The Big Aristotle or Vinsanity, there's been no shortage of creativity on the hardwood. No one, however, can overlook Darryl Dawkins or, as he was known during his playing days, Chocolate Thunder.
And while his backboard-breaking dunks make it easy to understand how the Philadelphia 76ers center earned that title, there's actually quite the story behind his nickname. Dawkins wasn't called Chocolate Thunder by one of his teammates or anyone affiliated with basketball. Instead, he got it from a celebrity who never even saw him play: Stevie Wonder.
Sound unbelievable? Well, let's travel back to the 1970s and check it out.
Stevie Wonder couldn't see Daryl Dawkins play, but he still dubbed him Chocolate Thunder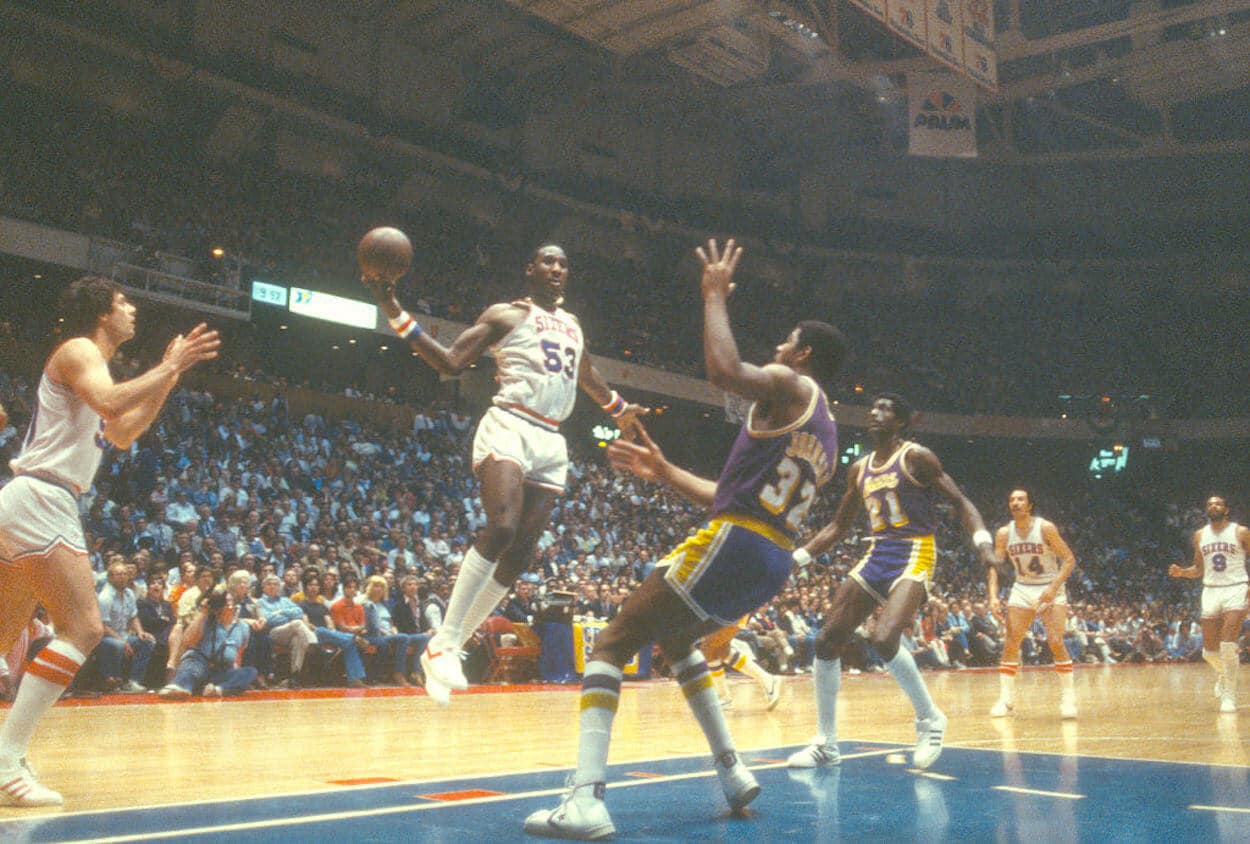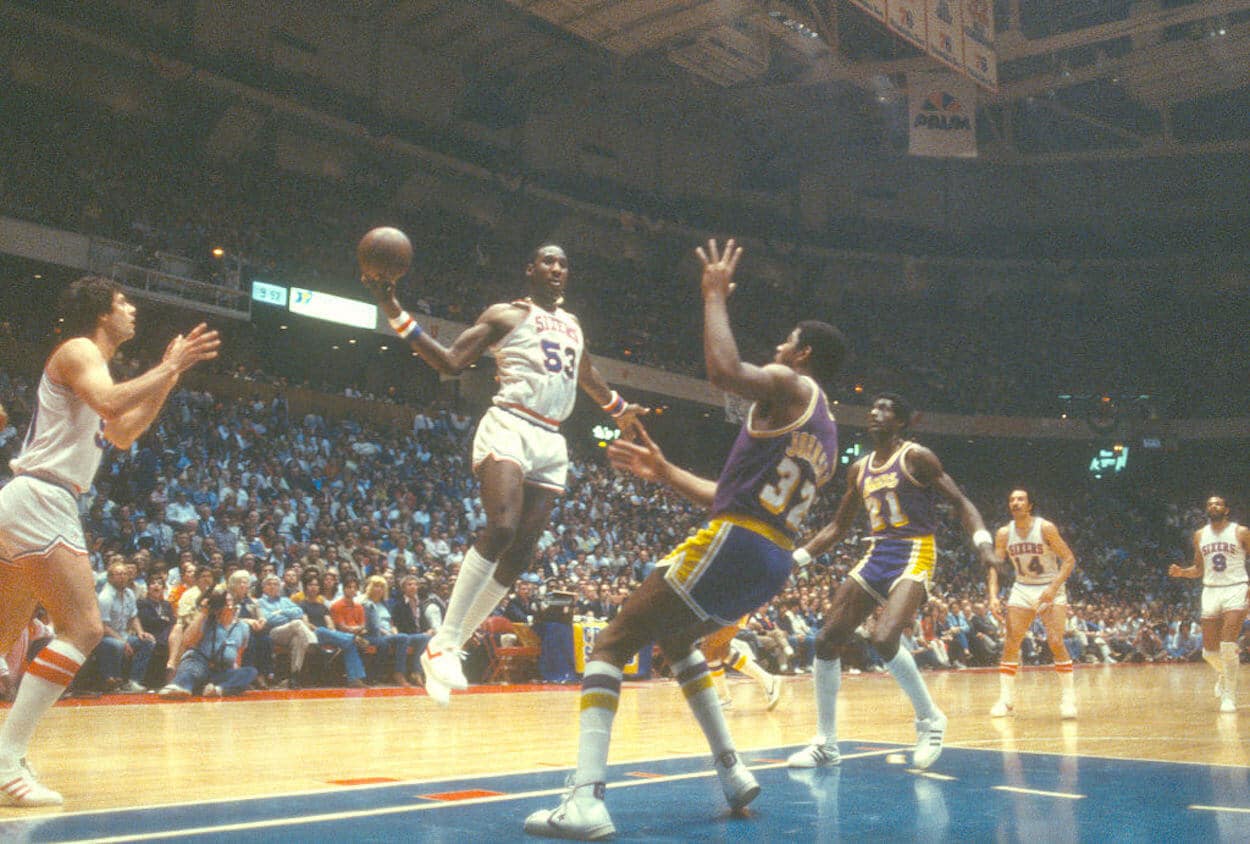 While it can be easy to get a bit cynical when you watch a lot of sports, professional athletes are able to do some pretty incredible things. Stevie Wonder, it seems, understood that.
Darryl Dawkins, Wonder used to take in some of his games. And while the musician couldn't see what was going on, he still provided an iconic nickname that captured what was happening on the hardwood.
"Stevie Wonder used to come [to] the ball games, and they would have a guy sitting with him," Dawkins explained in a Dime Magazine interview that was quoted by Yahoo Sports. "And the guy would be holding on to his arm, telling him what's going on, and he would say, 'Hey, the big chocolate guy just put down a thunder dunk. The chocolate guy with another monster dunk.' And Stevie Wonder actually gave me the nickname Chocolate Thunder."
And if you think that sounds like a cool story, you're not alone. Even the center himself seemed to think that receiving a nickname from a legendary musician was something special.
"So a guy who never saw me can give me that name," Dawkins continued. "I think I can wear that well. I don't even know if he remembers, it's been so long, but I'll keep that."
Dawkins was certainly a larger-than-life character
When you hear about Stevie Wonder giving Darryl Dawkins a nickname based on what's being described to him, it's easy to imagine that as a scene out of something like Semi-Pro. In reality, though, it fits seamlessly into the big man's colorful life.
Dawkins, after all, was the same man who potentially hailed from the Planet Lovetron. He was the man who, beyond Chocolate Thunder, was known as Dr. Dunkenstein and Sir Slam.
And, on the subject of slam dunks, those make up an entire chapter of Dawkins' legacy. While the center could break backboards, he was more than a pure powerhouse. The 76er had incredible leaping ability and, unsurprisingly, plenty of creativity. His dunks weren't just dunks; they were individualized works of art with titles like The Spine-Chiller-Supreme or The Chocolate-Thunder-Flying, Robinzine-Crying, Teeth-Shaking, Glass-Breaking, Rump-Roasting, Bun-Toasting, Wham-Bam, Glass-Breaker-I-Am-Jam.
That's all a long-winded way to say that Darryl Dawkins, even with his lack of statistical dominance, was a truly one-of-a-kind character. Stevie Wonder, it seems, understood that reality, even if he couldn't see what was happening on the court.