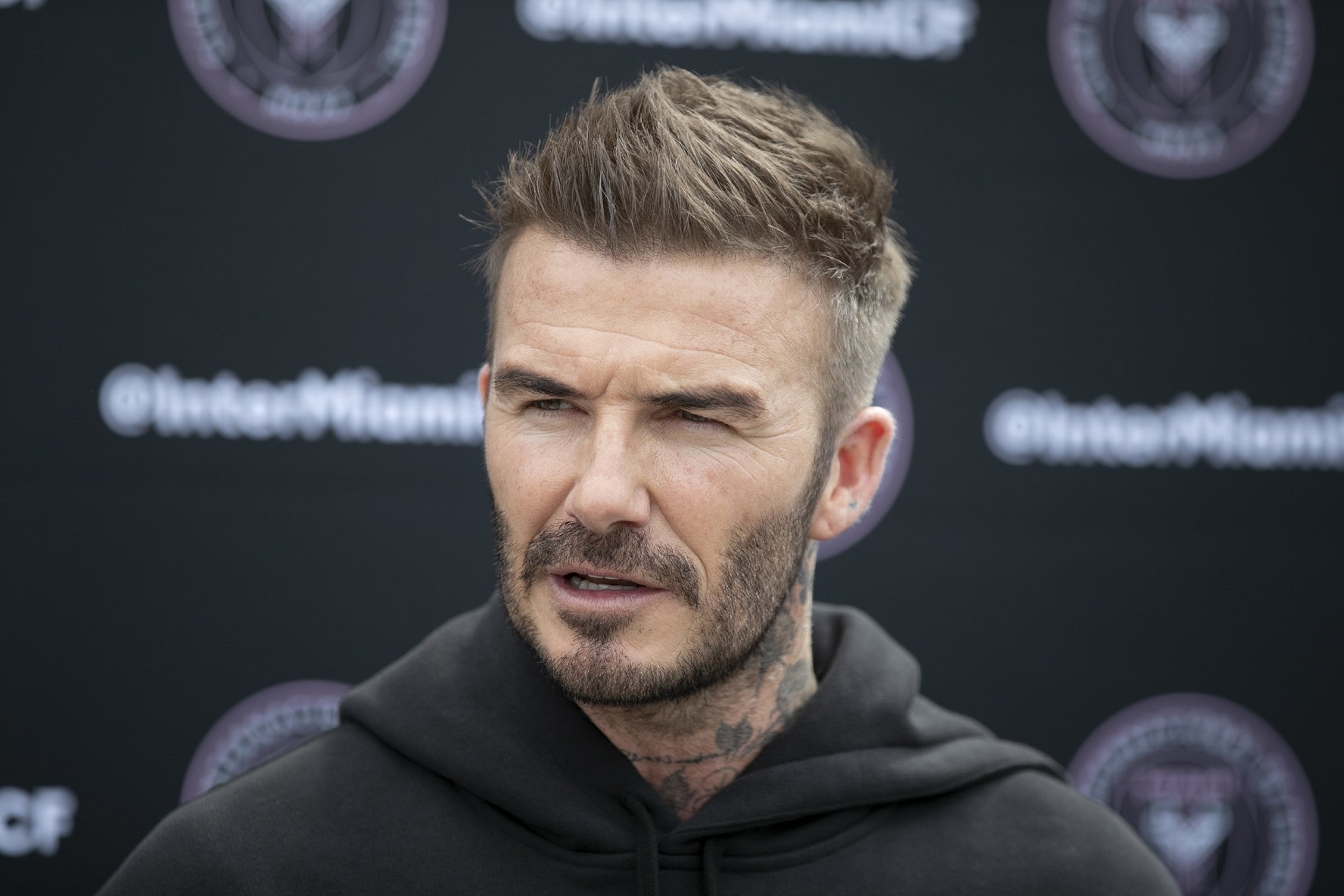 David Beckham Earns More Playing in a Soccer Video Game Than He Did on the Field
David Beckham is making substantially more per year from a video game bearing his name than he did in his time playing for Manchester United.
David Beckham may have found the back of the net 62 times for Manchester United and 17 times while representing England in international action. But he's scoring like never before these days. Beckham has negotiated a deal for appearing in a video game that purportedly is far more lucrative than his career on the field ever was.
David Beckham was a hero in England
David Beckham and soccer have been synonymous since the Englishman made his Premier League debut for Manchester United in 1992 as a 17-year-old. He helped Man U to the league championship six times in his 12 years and led the club to the UEFA Champions League title in 1999. Midway through his stint there, Beckham switched to the fabled No. 7 jersey worn by the likes of Manchester United stars George Best and Eric Cantona.
He went on to stints with Real Madrid, the LA Galaxy, Milan, and Paris Saint-Germain, earning additional league championships with all but the Italian club. Along the way, the acclaimed midfielder made 115 appearances – 58 as captain — for England from 1996-2009.
Beckham's move to Major League Soccer to play for the LA Galaxy was seen as a breakthrough for the league. Though his best years were mostly behind him and Beckham's arrival wasn't on the level of Pele joining the New York Cosmos of the North American Soccer League, he did attract unprecedented attention for MLS.
David Beckham negotiated a sweet MLS deal
According to The Mirror, Dave Beckham's salary at Manchester United reached its peak at about $11 million per year, slightly better than what he earned with Paris Saint-Germain. His deal with the LA Galaxy — $32.5 million over five years — didn't look as good up front, but there were important future considerations.
As part of the inducement to get Beckham to leave Europe, MLS officials gave him the option to buy an expansion franchise for $25 million after his playing days were over. Beckham cashed in that chip in February 2014 and announced his intention to locate in Florida. Inter Miami CF was supposed to debut by 2017 but delays in the stadium deal pushed that back to 2020.
Inter Miami made its debut on March 1, 2020, and squeezed into the playoffs with a 7-13-3 record.
A report claims the video-game deal is worth millions more
Retired English soccer star David Beckham has landed the gig as the cover star for EA Sports' FIFA 21 Beckham Edition game, which last featured him out front for FIFA 98. Beckham appears as a special player known as an "icon."
According to The Mirror, Beckham signed a three-year deal after negotiations drove the total price up from $40 million to about $53 million.
"I'm so proud to be returning to EA Sports with my FIFA 21 Beckham Edition cover," he wrote on Instagram. "Excited to be back on the pitch as an icon with some of my old teammates!"
It's not as though Beckham needs the money. He's been one of the top product endorsers in sports for years and has built a net worth of $450 million, according to Celebrity Net Worth.
For what it's worth, the game manufacturer issued a statement scoffing at the newspaper's reported dollar figure. "We don't disclose specific details, but we can be definitive that the figures being reported are being completely sensationalized through irresponsible reporting, and are in no way accurate," the statement said.
Like Sportscasting on Facebook. Follow us on Twitter @sportscasting19.