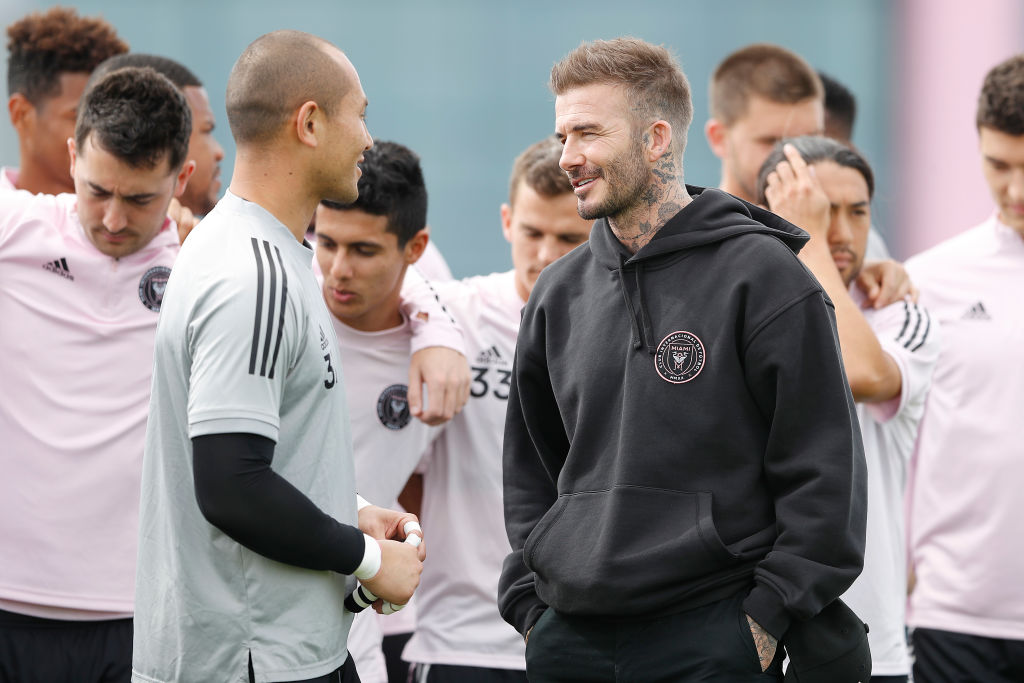 David Beckham's Massive Net Worth Allowed Him to Buy His Own Soccer Team
David Beckham made so much money in his playing career that he was able to buy his own MLS expansion team in 2014.
David Beckham scored 127 goals in his club soccer career. He's one of the most famous English players to ever grace the pitch, but his achievements in retirement might be even more impressive. Beckham has built up a massive $450 million net worth, and he used it to purchase his own MLS expansion team.
David Beckham's soccer career
Beckham played over 700 games for five club teams over his storied soccer career. He started his professional career when he was just 17 years old.
In 1994, Beckham appeared for Manchester United for the first time. He scored a goal in his first UEFA Champions League match soon after his debut. Beckham led Manchester United to two straight Premier League titles in 1996 and 1997.
Beckham played for Machester United for 11 years before moving to Real Madrid in 2003. He scored 85 of his 127 career goals for his first club. Beckham went on to score 20 goals for Real Madrid in five years with the team.
The English legend then moved to the LA Galaxy in 2007. He finished his career with short stints at AC Milan and Paris Saint-Germain. Beckham retired from professional soccer in 2013.
Beckham always wanted to own a soccer team after his pro career
In 2007, Beckham signed with the LA Galaxy with a specific twist included in his contract. The deal gave Beckham the right to buy his own expansion team after he retired from soccer.
Beckham planned his second life out far in advance. Seven years after signing that contract, he exercised his right to purchase an expansion MLS team for a mere $25 million. A drop in the bucket for Beckham, who is one of the richest athletes in the world with a net worth of $450 million, according to Celebrity Net Worth.
Beckham called his MLS team Club Internacional de Futbol Miami. It's more often referred to as Inter Miami. The team plays in a $250 million stadium in Miami, Fl. Beckham's business group, Beckham Miami United, financed the stadium.
Inter Miami made its MLS debut in 2020
After six long years, Beckham's dream of owning a professional soccer team finally came true in 2020. Inter Miami made its MLS debut at the start of this season, but the team only played two games before the league was forced to suspend its season due to COVID-19 concerns.
For now, Beckham will have to make do with mostly unknown players, but his connections all over the soccer world will allow him to grow the team quickly and successfully. The team is even rumored to be interested in signing Real Madrid superstar James Rodriguez.
So many legendary players have finished their careers in the MLS. Beckham, along with Wayne Rooney and Zlatan Ibrahimovic, all explored careers in the United States. It's possible international stars such as Lionel Messi and Christiano Ronaldo decide to join the MLS when they leave their primes.
If they do, Beckham has the personal relationships to bring them to Miami. Beckham has the drive and the connections to make Inter Miami a dynasty in the MLS.