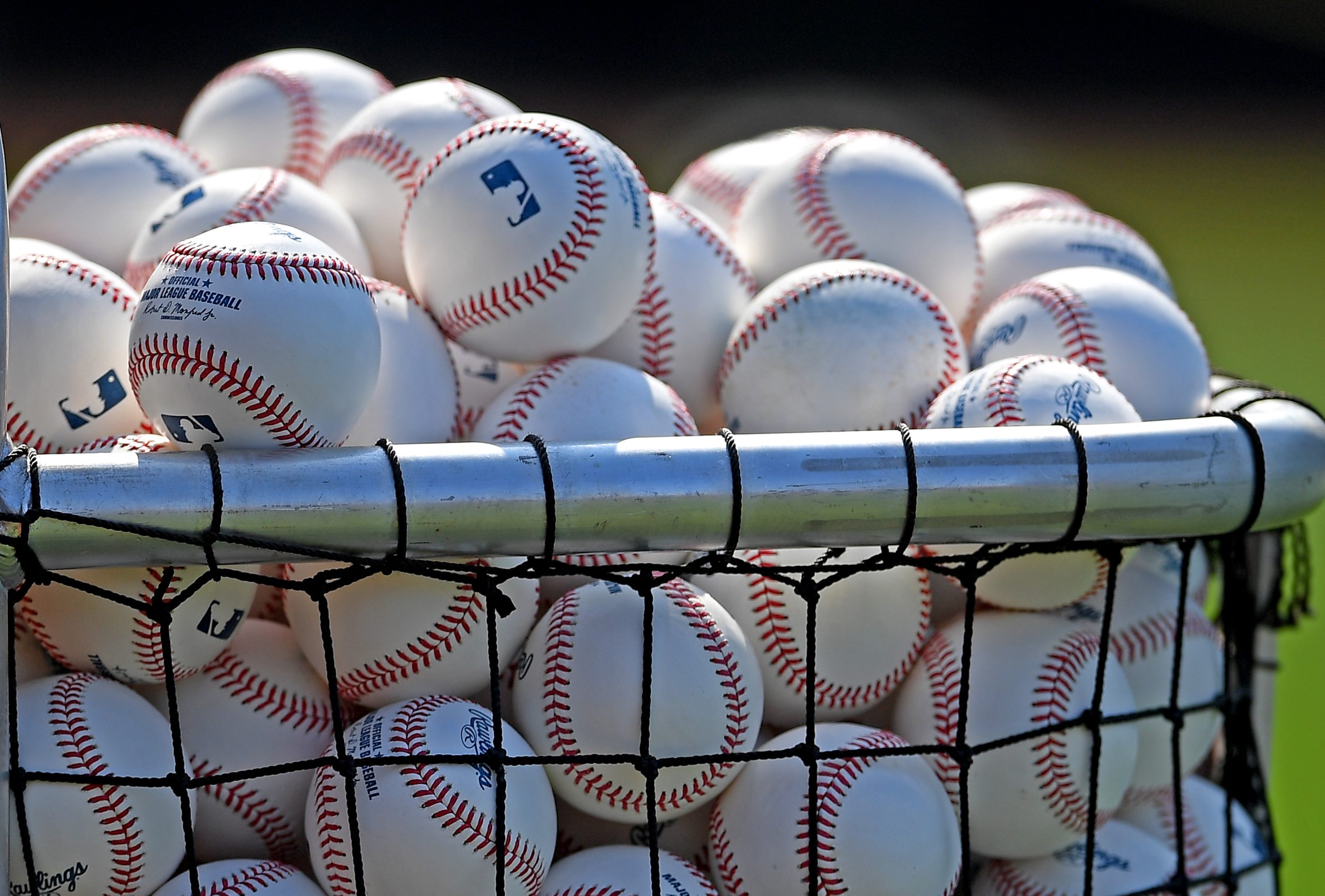 Dear MLB and MLBPA: We Baseball Fans are Sick of You Both
Baseball fans are the real losers in the whole MLB lockout, and it's time they do something about it.
For now, there's no Major League Baseball. While we should be getting a taste of spring training, we're instead forced to deal with who's right and who's wrong in an MLB argument between millionaires and billionaires. We don't care who is right. We just want baseball.
MLB has its players locked out. Commissioner Rob Manfred made the announcement Tuesday that the first two series of the regular season are canceled because his group and the players association couldn't get together on a new collective bargaining agreement, so now everybody suffers.
Manfred has since put out a statement, and players have made theirs. We don't care what you have to say. We're sick of you both.
MLB Commissioner Rob Manfred cancels the first two series of the regular season
Manfred put out "A Letter to Baseball Fans," which was basically the statement he made to reporters Tuesday when he announced that no agreement was reached. In that letter, posted on MLB.com, Manfred used the word "fans" eight times, apparently trying to persuade them how much he cares.
"I want to assure our fans that our failure to reach an agreement was not due to a lack of effort on the part of either party," Manfred said in part. "The Players came here for nine days, worked hard, and tried to make a deal. I appreciate their effort.
"We also listened to our fans. The expanded playoffs would bring the excitement of meaningful September baseball and postseason baseball to fans in more of our markets. While we preferred a 14-team format, when the format became a significant obstacle, we listened to the players' concerns and offered to compromise by accepting their 12-team format."
Blah, blah, blah.
Fans don't need to hear what you've done for them when, in fact, you've done nothing. Fans want to see baseball. It's not happening.
MLB players are also playing the blame game
Just as sickening from a fan's perspective is listening to the players whine. Like Manfred, many players have those fans in mind as they bargain over millions of dollars. Unless Mike Trout is bargaining about how he can use his 12-year, $426,500,000 deal to splurge for fans' admission to games and pay for their $40 parking, we don't want to hear his complaints.
Trout posted a message on his Twitter account that, of course, mentioned the fans and how they are doing this all for us.
"Players stand together," the message read. "For our game. For our fans. And for every player who comes after us. We owe it to the next generation."
As previously stated, Mike, fans want baseball. Fans aren't getting it.
Fans have helped you make $35,450,000 each year for the next nine years. We have also helped you make the $1,666,667 signing bonus on top of that, also in each of the next nine years. Actually, in your final year, it increases to $1,666,674.
You're worried about the next generation of players while ignoring this generation of fans. Does it really matter to you, Mike? If you miss an entire season, you'll still get your cool $35 million in 2023.
Baseball fans need to boycott the game
There is nothing more insulting to the common fan than watching players and owners haggle over millions or billions of dollars.
MLB teams really don't care about fans. If we don't show up at the ballpark, they still have the mega TV deals. As much as both sides say they care about us, they don't.
At this point, I'd love to see baseball fail. I'd love to see a canceled season because millionaires and billionaires can't get their act together. We might even get used to not going to games or watching it on television.
Maybe then the TV deals would crumble and then, just maybe, MLB might truly care about us.
We should not show up at the games, assuming they strike a deal. We should not watch them on television. Those millionaires and billionaires need us.
Let us stand together. We owe it to the next generation.