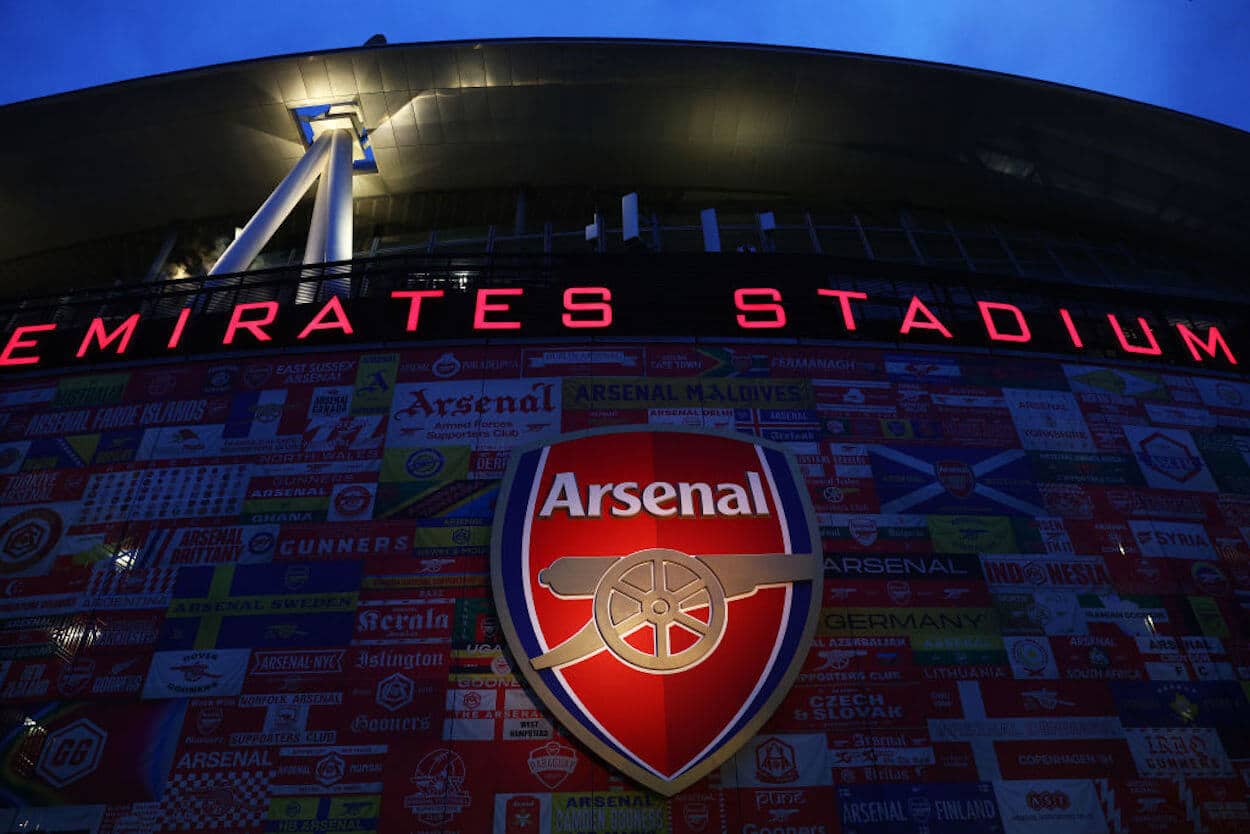 Declan Rice Transfer: Arsenal Will Probably Be Hamstrung By the Payment Structure, But That's OK
Are there financial risks to the Declan Rice deal? Of course, but Arsenal will have to trust their squad-building strategy.
While most soccer transfer news consists of largely inconsequential gossip, a genuine update appeared late on July 4. After months of chasing Declan Rice, Arsenal finally agreed to a payment structure with West Ham. There are still some final hurdles before things become officially official, but it seems like we're in the homestretch now.
And while the Gunners have (almost) gotten their man, it's reasonable for there to be some concern over the payment structure. Even a massive club like Arsenal has to balance the books; paying roughly $130 million over 24 months will require some compromises elsewhere.
In this case, though, that's probably part of a plan. If things go right, keeping spending in check across the next few windows shouldn't be an issue.
Let's break it down.
Arsenal have reportedly agreed to pay West Ham more than $130 million across 24 months for Declan Rice
After the initial flurry of news suggesting that Arsenal had outbid Manchester City in the race to sign Declan Rice, the updates suddenly dried up. While that had some supporters concerned that things had broken down at the negation table, those fears have now been assuaged.
Late on July 4, David Ornstein reported that Arsenal and West Ham had come to agreement on the financial terms of the deal. A few hours later, he followed up with another tweet saying that the fixed £100 million (a shade over $127 million) fee would be broken down into three installments over 24 months.
Amid the excitement with Arsenal Twitter corners of the internet, there was some concern about that breakdown and how it could affect future spending. For all of Stan Kroenke's personal wealth, the North London club doesn't have limitless liquid cash. Spreading deals over longer time frames not only helps keep things clean from a Financial Fair Play perspective, but respects that reality. Could having to pony up the entirety of the Declan Rice fee within two years, rather than three or four, meaning there's less cash on hand for the next few transfer windows?
While it's tough to officially answer that question — factors like player sales, on-field success, and more direct forms of owner intervention can place a thumb on the scale — there is another way to look at things: While Arsenal will obviously keep reinforcing the squad, they can also afford to be a bit more focused moving forward.
With Declan Rice in the fold, Arsenal have the foundation of a young, talented squad in place
When you consider Arsenal spending upwards of $200 million on three players this summer (assuming that the deals for Rice and Jurrien Timber get over the line), it's easy to assume that's the new normal. I would propose a different reading of the situation, though. While it does suggest that the club is ready to spend money and compete for the biggest prizes, this could also be the final push to reach a new base camp.
Let's consider the Gunners' squad moving forward. You have a young goalkeeper in Aaron Ramsdale. Assuming Timber arrives, you have a group of seven versatile defenders: Ben White, William Saliba, Gabriel, Oleksandr Zinchenko, Jakub Kiwior, Takehiro Tomiyasu, and Timber (plus potentially Kieran Tierney, if he isn't sold).
The arrival of Rice gives you a (theoretical) midfield three of Rice, Kai Havertz, and Martin Odegaard (again, assuming that Thomas Parety moves on); all three of those players are theoretically entering their prime. And, ahead of them, you have Gabriel Martinelli, Gabriel Jesus, and Bukayo Saka.
Is there always room to improve? Of course, but the need for multiple massive additions per window has been addressed. At this point in time, Arsenal will probably be focused on depth and, as the situation requires, direct like-for-like replacements.
That, at least in theory, is the benefit to proper squad building. When you're a step ahead of the aging curve and working proactively, there's time to pivot, identify targets, and work selectively. It's when you fall behind that you have to bite the bullet and completely gut the squad.
So, at the risk of trying to predict the future, Arsenal will probably have to balance the books a bit moving forward because of the Declan Rice deal. That, however, shouldn't be too much of a problem.
The core of the squad is assembled and that group is entering its theoretical sporting prime. They'll need to be supported and reinforced, not entirely replaced.
And, who knows, maybe the Gunners will see some big-time prize money enter the club coffers in the next few years.