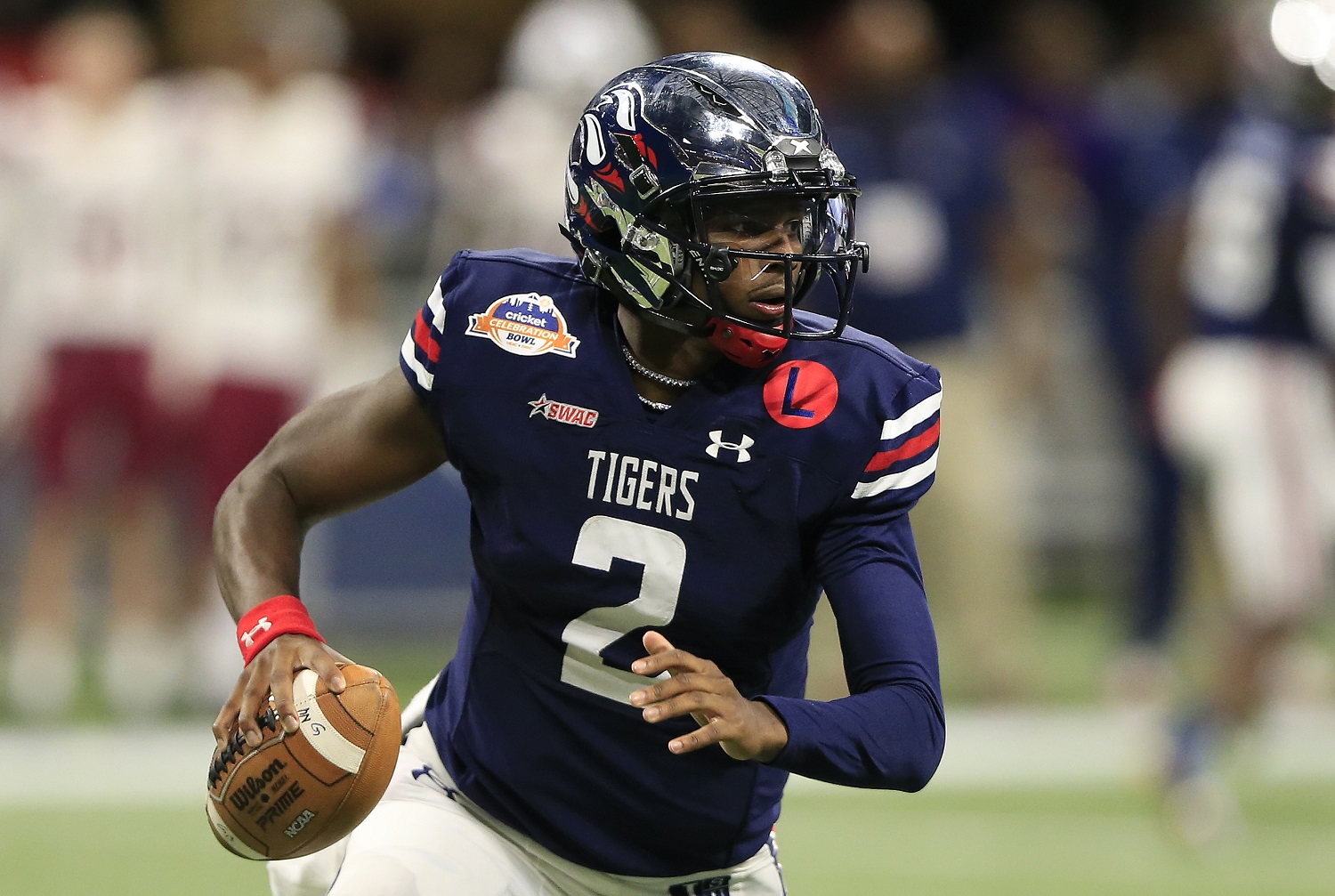 Deion Sanders Taught His Son Well, and Shedeur Sanders Has Made Marketing History
Deion Sanders was a two-sport star with a flair for self-promotion. Now, son Shedeur Sanders is showing marketing chops of his own by signing a deal with Gatorade.
Shedeur Sanders has learned from one of the masters of self-promotion, namely his father. Deion Sanders was already a high-profile, two-sport athlete while playing college football, took his fame to a new level on NFL Draft Day, and never looked back.
Now, son Shedeur is showing his acumen in converting his fame into fortune by cutting a historic deal with Gatorade while playing FCS football on his father's team.
Deion Sanders' introduction to NFL fans was epic
Deion Sanders' reputation preceded him as the 1989 NFL Draft approached. Besides distinguishing himself as a highly regarded cornerback and return specialist at Florida State, Sanders was a baseball prospect in the New York Yankees organization. So, fans may have known of his athletic prowess, but possibly not the flashy persona that earned him the "Neon Deion" nickname.
That changed forever on April 23, which proved to be a big day for Sanders as well as a newcomer at ESPN. For her first on-air assignment, the cable network sent Andrea Kremer to Sanders' home to get the live interview after his selection.
Sanders, surrounded by family when his name was called by the Atlanta Falcons as the No. 5 overall pick, was a sight to behold, decked out in flashy chains, expensive sunglasses, and a "Primetime" logo warmup jacket. Kremer's first on-air words made for quite possibly the greatest opening lines in draft interviews history.
"Gee, Deion, it looks like you're wearing your signing bonus."

Andrea Kremer
Sanders could afford it. By the time he retired, he made more than $33.5 million in football salary and another $13.2 million from MLB teams. That's given son Shedeur big goals to aim for in his own career.
Shedeur Sanders has made history by signing with Gatorade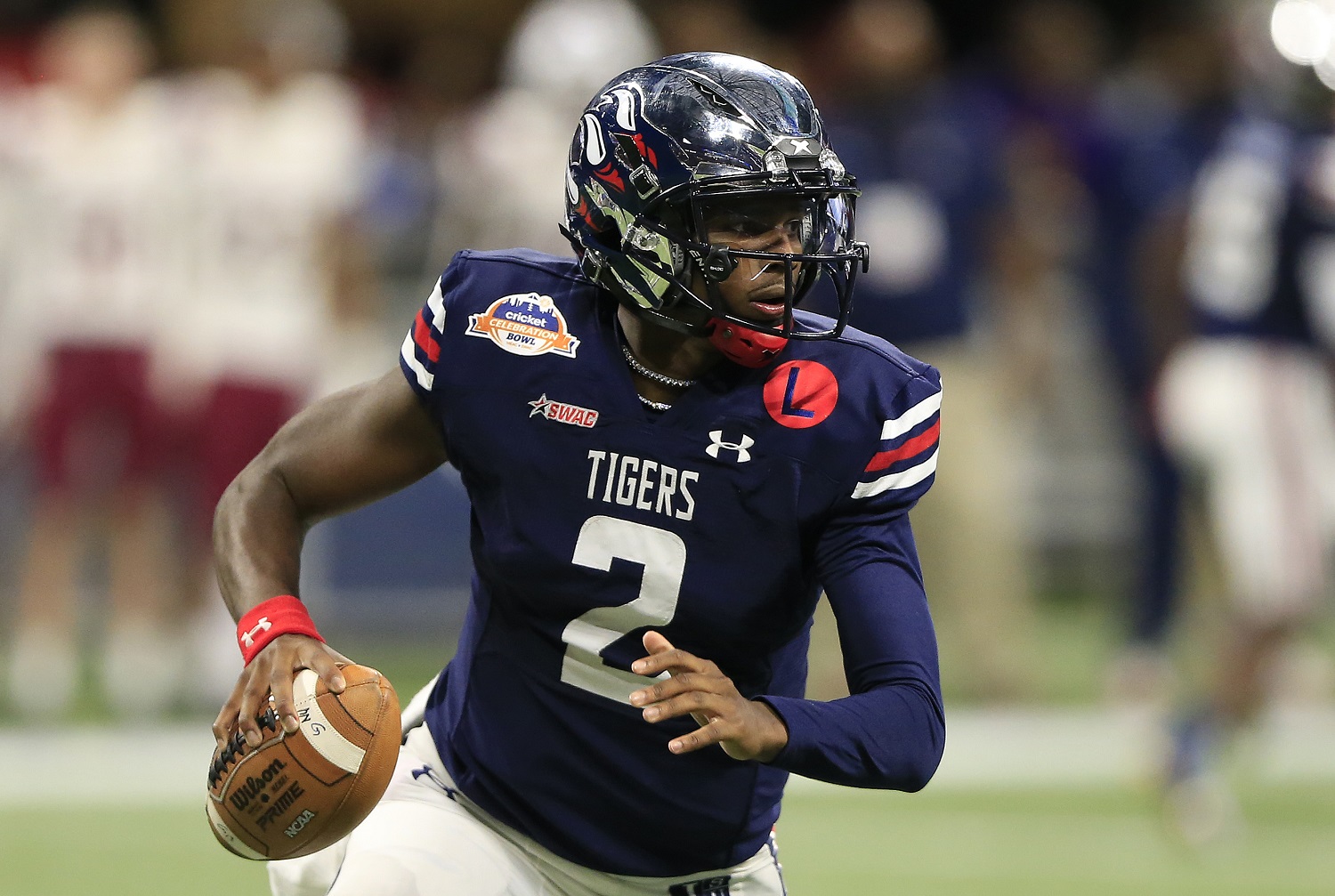 Deion Sanders is assembling a top-notch football program at Jackson State in Mississippi. The team went 11-2 last season, and Sanders' son Shedeur played a huge role. The quarterback threw for 3,231 yards and 30 touchdowns to earn the Jerry Rice Award, presented to the best freshman player in the Football Championship Subdivision.
That notoriety made him a prime candidate to take advantage of the new Name, Likeness, and Image (NIL) rules passed by the NCAA to allow athletes to profit from endorsement deals. On Thursday, Sanders made history as the first athlete from an HBCU school and first male NCAA athlete to sign with Gatorade.
Sanders previously agreed to endorse Beats By Dre, and Brady Brand, according to the Clarion-Ledger.
"I am a leader, I forge my own path and pave the way for others," Sanders said in a promotional video announcing his Gatorade agreement. "Being a student-athlete is a priority from the classroom to the game field. When I chose to attend an HBCU, I knew I had a responsibility. That's to win."
Said PepsiCo Beverages executive Chauncey Hamlett: "As one of the country's best freshmen college football players, Shedeur Sanders is another incredible addition to the Gatorade Family."
Shedeur Sanders is already a social media star
The duration and financial specifics of quarterback Shedeur Sanders' deal with Gatorade are not known, but he has approximately 450,000 Instagram followers, 175,000 on TikTok, and another 25,000 on Twitter.
That means Sanders has the potential to reach a large, targeted audience that the sports-drink giant wants. On3.com, a website that tracks NIL valuations based upon social media statistics, projects Sanders' marketing value at $598,000.
Interestingly, Sanders is only the second college athlete that Gatorade has signed to an NIL agreement. Before the women's basketball season, UConn sophomore guard Paige Bueckers leveraged her huge social media following to break the glass (backboard) ceiling by announcing her own deal.
Like Sportscasting on Facebook. Follow us on Twitter @sportscasting19.