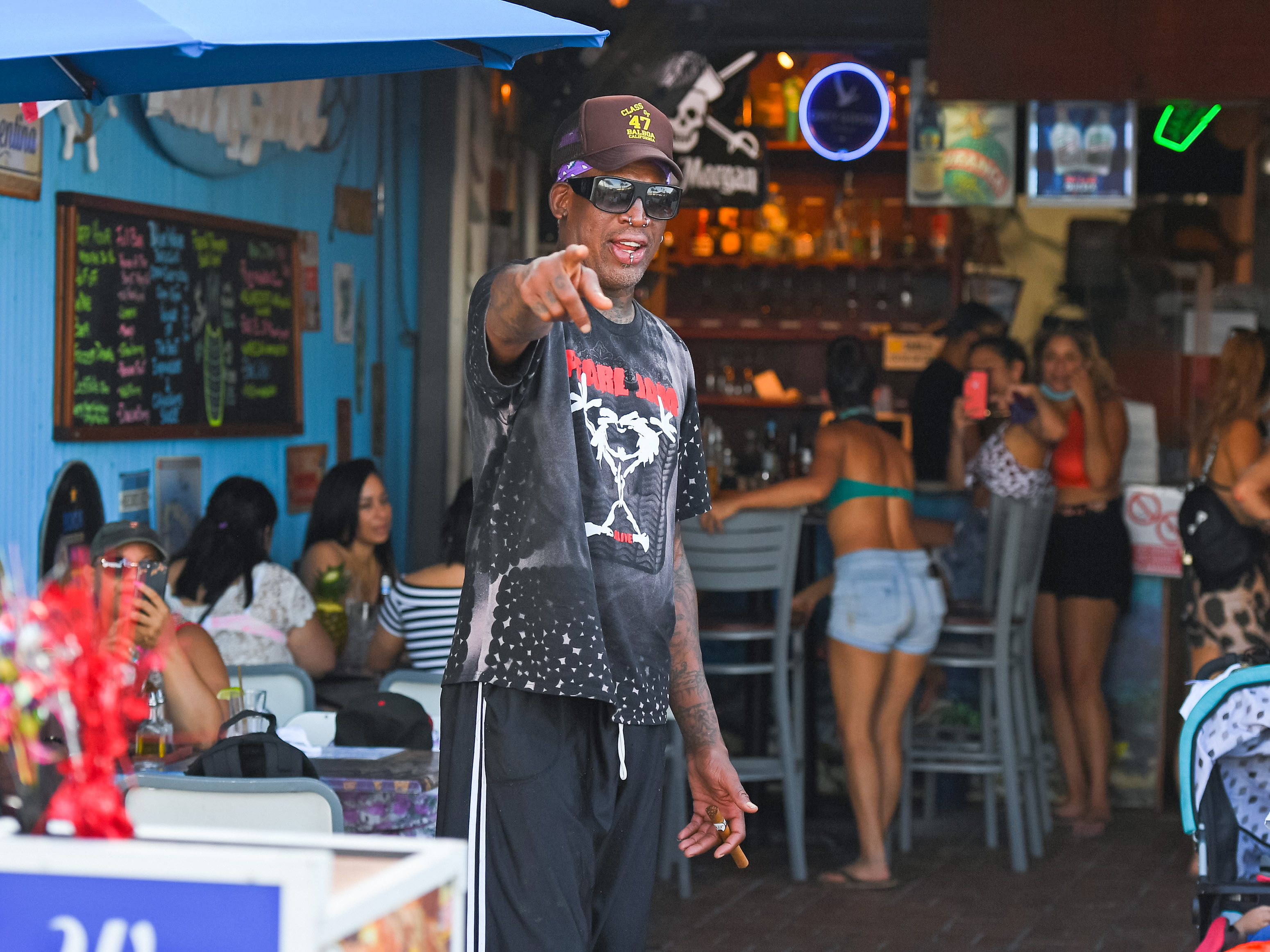 Dennis Rodman Helped an Unlikely Friend Overcome a Devastating Shooting Death and Avoid Racism
Dennis Rodman helped an unlikely friend overcome racism and a devastating shooting death.
Dennis Rodman didn't know Bryne Rich when tragedy struck. The former Chicago Bulls star and NBA Hall of Famer, however, played a major role in helping heal the wound. The two met at a basketball camp in 1983, and that meeting changed the lives of both Rodman and Rich. Rodman was an awkward 22-year-old Black man who had just seen a massive growth spurt take him to 6-foot-8. Rich was a 13-year-old white boy who was demoralized after he accidentally shot his good friend to death.
Tragedy struck on Halloween in 1982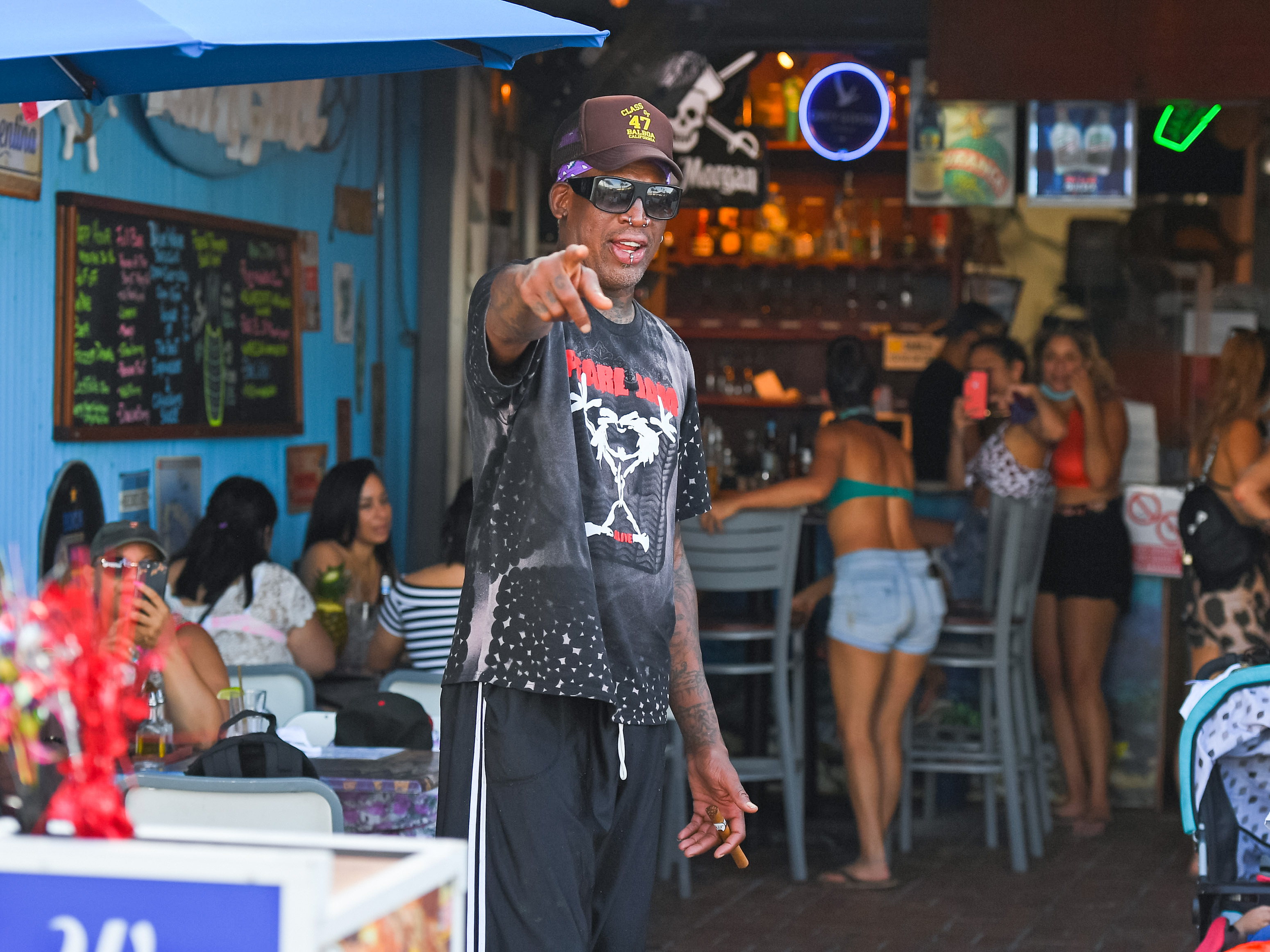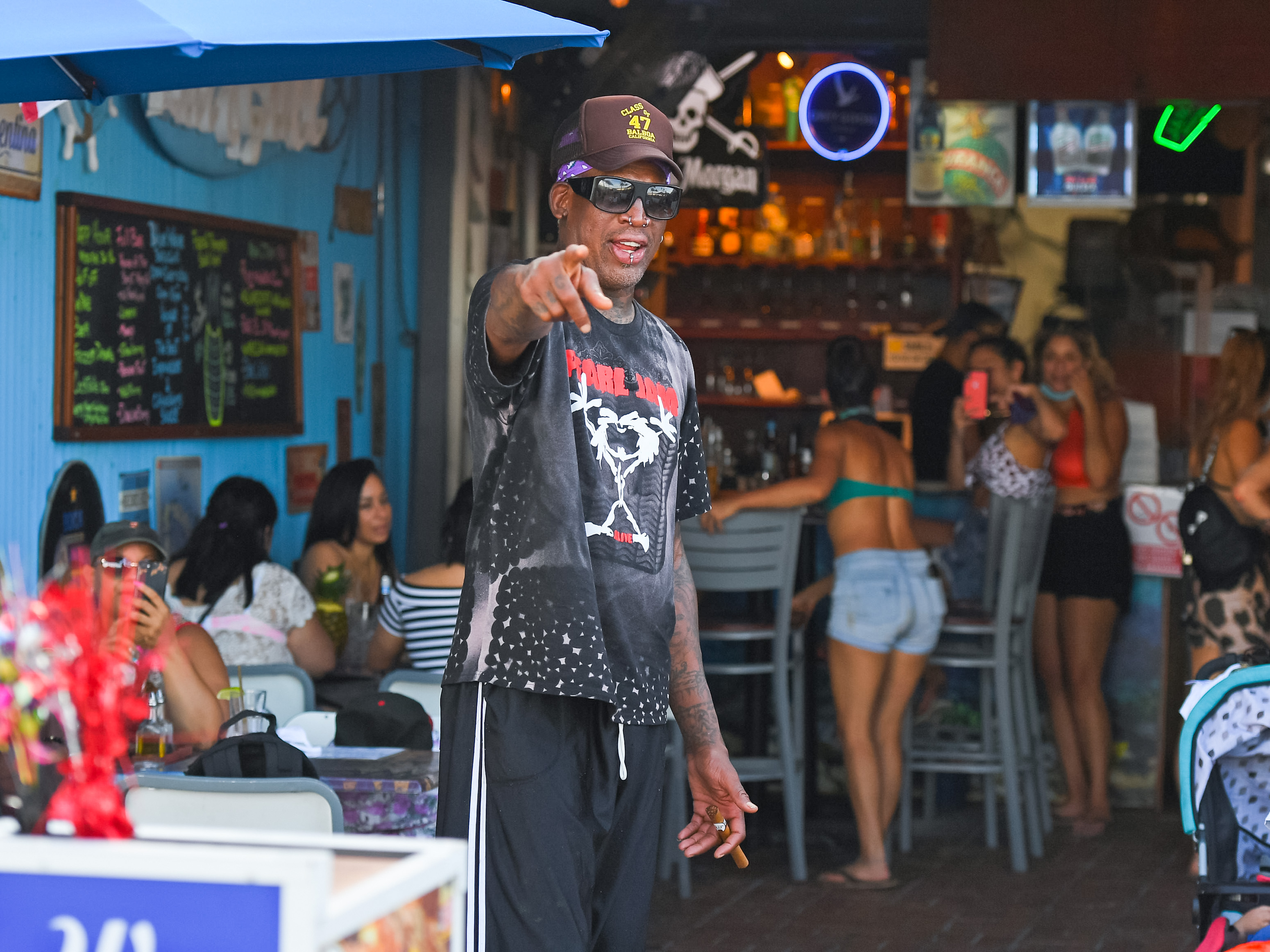 It was Oct. 31, 1982, when 13-year-old Bryne Rich and his best friend, Brad Robinson, went out with two others, Jeff and Bill Penz, on Rich's 600-acre farm. Each of them was equipped with a gun. "We started out here and we were shooting everything," Bryne said, according to The Chicago Tribune. "Horse apples, just everything."
Bryne put a shell into his shotgun but the firing pin stuck. When Bryne closed the gun, it went off automatically, and Robinson was shot in the stomach. The Penz brothers took off, looking for help. Bryne told Brad it was an accident and he apologized. The two exchanged I love yous and that was the last time they spoke. Brad died three days later.
"He felt responsible," said his mother, Pat Rich. "He went through withdrawal symptoms that a normal kid would have. It was real hard to pull him out of it because he was devastated. He didn't want to sleep by himself. He told me one dream he had – that he saw Brad, and it scared him. Bryne didn't want to go back to sleep because he was afraid he would see Brad in his dream. It was scary. So he would go to his bed and come back to our bed. He slept with us for a long time."
Dennis Rodman meets Bryne Rich
Pat Rich needed to do something to get her son's mind off the tragic incident, so she convinced him to attend a basketball camp in June of 1983. At the camp, Bryne Rich saw a tall Black guy shooting baskets at the other end of the court. "He was real tall and skinny," Bryne said to The Chicago Tribune in 1987, "and he had a couple of quarters in his ears. I just kept looking at him, and after a while, he came down to where I was and started shooting. After a while, we started playing one-on-one. After that, I just started liking him and we started being friends."
Bryne knew him as 'Worm' and asked his mother if Worm could come for dinner. "I said, 'Sure you can bring him,'" Pat recalled. "He came back later and said, 'There is just one thing I haven't told you. He's Black.' I said, 'Black?'" His mother reluctantly said it was still OK. Dennis Rodman was, still is, Worm. He had given Bryne a basketball jersey, and Bryne took Rodman up to his room to show him he had it hanging on the wall.
Rodman, who grew up without a father figure, stayed the night and slept on the floor in Bryne's room. That was the first night since Brad Robinson's death that Bryne slept in his own bed. "It didn't hit me until later," Pat Rich said. "I felt like it was God's way of Worm coming into our family and God's way of meeting Bryne's needs."
Rodman's mother said Bryne Rich saved her son, too
Dennis Rodman helped Bryne Rich overcome his depression. He also helped Rich's parents see beyond the color of someone's skin. What the Rich's didn't know is they were also helping out Worm. Rodman spent much of the next three years with the Rich family. Rodman's mother, Shirley, said meeting Bryne Rich was a blessing.
"There was some kind of chemistry going on there," said Shirley Rodman, according to The Chicago Tribune. "Bryne sort of saved Dennis, too. The first year there was tough for Dennis. He came to college and he had not studied in three years. That summer was one of the roughest he had ever spent. Bryne Rich walking in had to be an act of God, and I believe that because I'm a believing woman."
Worm attended Southeastern Oklahoma State University and stayed with the Rich family in the offseason.  "If I go home, I'm going to get into a lot of trouble," Rodman said of the thoughts going through his mind then. "I'm going to steal stuff and get in trouble with my friends." Bryne and Rodman needed each other and neither one knew it. "After a while," Bryne said, "we'd been around each other for so long that he was like a brother."