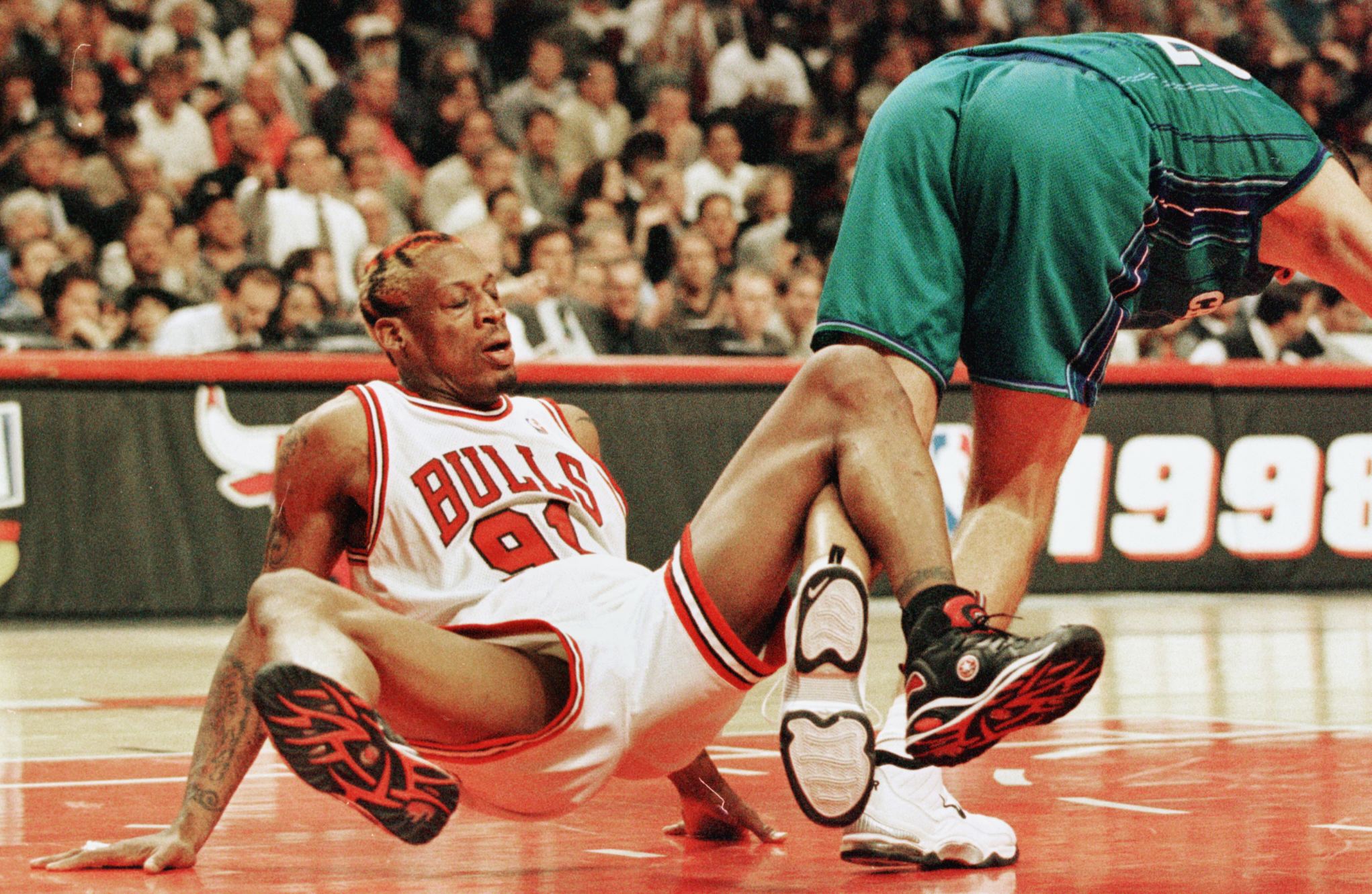 Dennis Rodman Once Made a Racist Comment About Larry Bird but Nobody Realized Where He Went After That
Dennis Rodman's second family was proof he wasn't a racist despite the ugly comment he made about Larry Bird in 1987.
Dennis Rodman was flooded with hate mail. He was frustrated after his Detroit Pistons fell to the Boston Celtics in the Eastern Conference Finals in 1987. He took out his frustrations on Celtics star Larry Bird with a racist comment, saying Bird is considered a great player only "because he's white." If only people knew what Rodman was doing behind the scenes.
Dennis Rodman and the Pistons fell to Larry Bird and the Celtics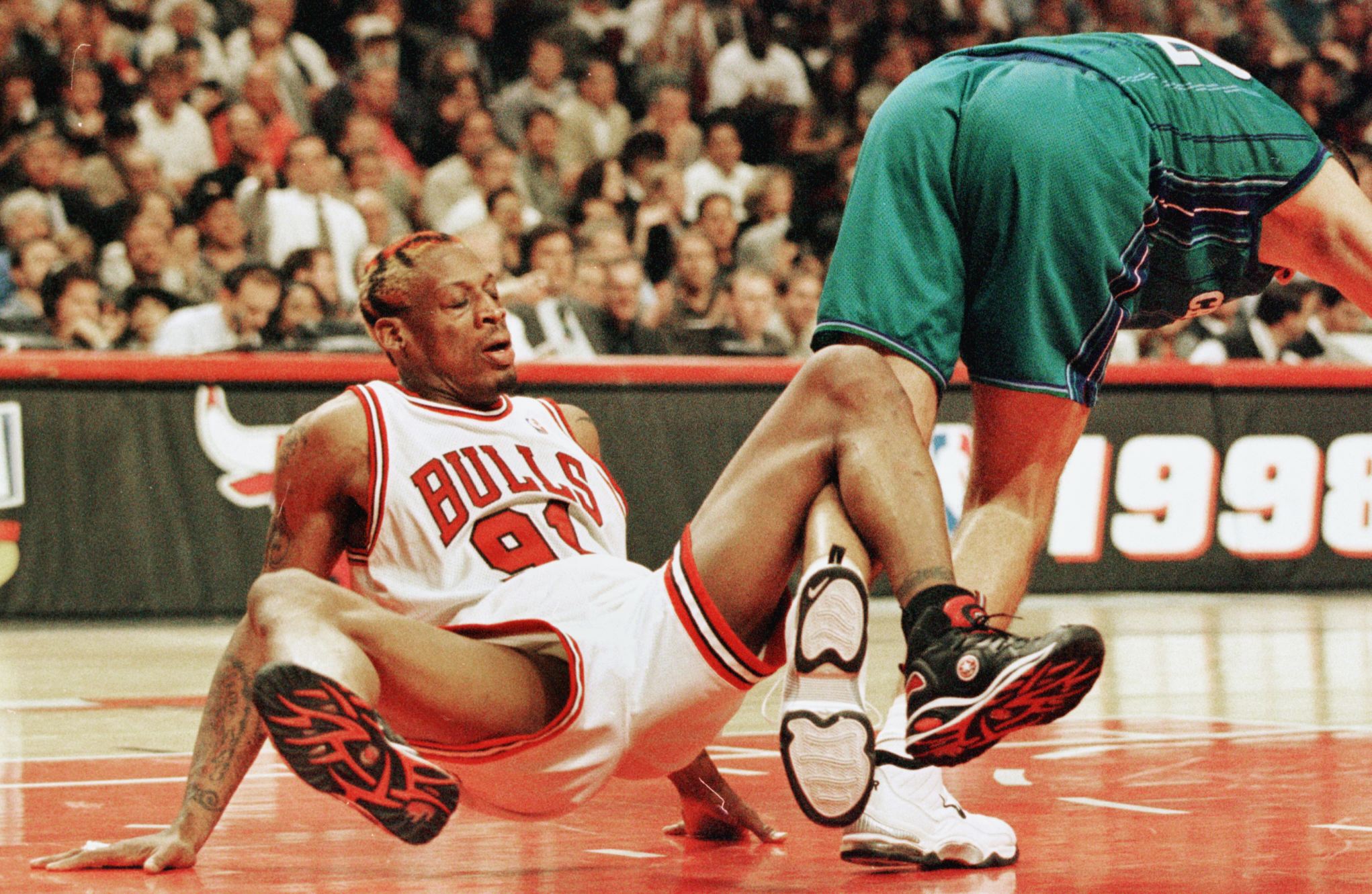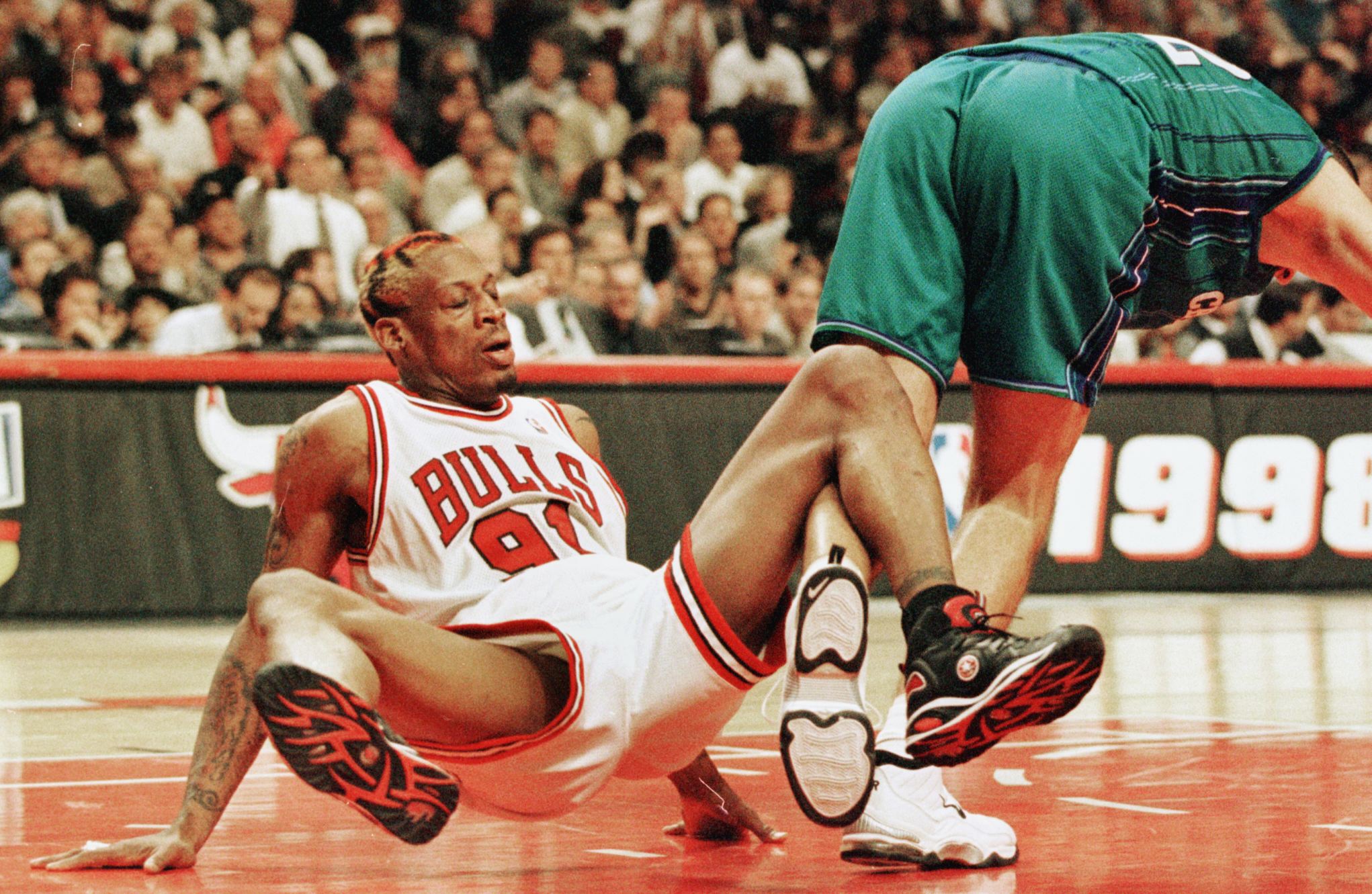 The Detroit Pistons let one get away. It may be one of the biggest collapses in NBA history. The Pistons were on the road against the Boston Celtics in Game 5 of the Eastern Conference Finals with the series tied at two games apiece. The Pistons were on the verge of taking a 3-2 lead as they had the ball and a one-point lead with five seconds left.
That's when Larry Bird stole Isiah Thomas' inbounds pass and quickly hit a driving Dennis Johnson, who laid it in for the game-winning basket, sending the Boston Garden crowd into a frenzy. The Celtics grabbed a 3-2 lead as the demoralized Pistons walked off the court.
The Pistons did bounce back with a series-tying victory in Game 6, winning 113-105. The Celtics outlasted Detroit 117-114 in Game 7, making their way into the NBA Finals. Frustration set in for the Pistons, who knew they let one get away.
Frustrated Dennis Rodman made racist comment about Larry Bird
After the Boston Celtics eliminated the Detroit Pistons from the Eastern Conference Finals in 1987, Dennis Rodman made a racist comment when asked about Larry Bird. Rodman said Bird was not a God, and the only reason he was an MVP was because he was white. Bird won three straight MVPs in the 1980s.
"He's not God," Rodman was quoted as saying in The Orlando Sentinel. "He ain't the best player in the NBA, not to me. He's white. That's the reason he gets it the MVP award. Nobody gives Magic Johnson credit. He deserved it last year, too. I don't care. Go ahead and tell him. You'll put it in the paper anyway."
Rodman was clearly frustrated after Bird and the Celtics ended the Pistons' season. Rodman took a lot of heat for his racist comment. He got plenty of hate mail. What people didn't realize was that when the season was over, Rodman drove 13 hours to be with his second family.
Rodman spent most of his time with a white family
Dennis Rodman met Bryne Rich when Rodman was 22 and Rick was 13. Rich was sent to a basketball camp by his mother, Pat, after Bryne accidentally killed his best friend in a hunting accident. Bryne was distraught over the incident, and Pat hoped the camp would help take his mind off it. At camp, he met Rodman, and the two hit it off. Rodman took to Bryne like a little brother. Rodman spent most of his time living with the Rich family, a white family.
When the Rich family heard Dennis Rodman's comments about Larry Bird, they were stunned.  "We stood behind him and supported him all these years, and he would say a thing like that about a white guy," Pat Rich said, according to The Chicago Tribune.
"I knew he had messed up bad because everybody likes Larry Bird," Bryne said.
In most people's minds, Rodman was a racist. Very few people knew the story of Rodman spending the summers with a white family. Rodman wasn't racist. He was frustrated.
"It would shock them," Rodman said of people knowing about his second family. "It sure would. But if people knew me and would come down here and find out the background, they'd realize. It was the kind of a statement that should never have come out. I made a mistake."