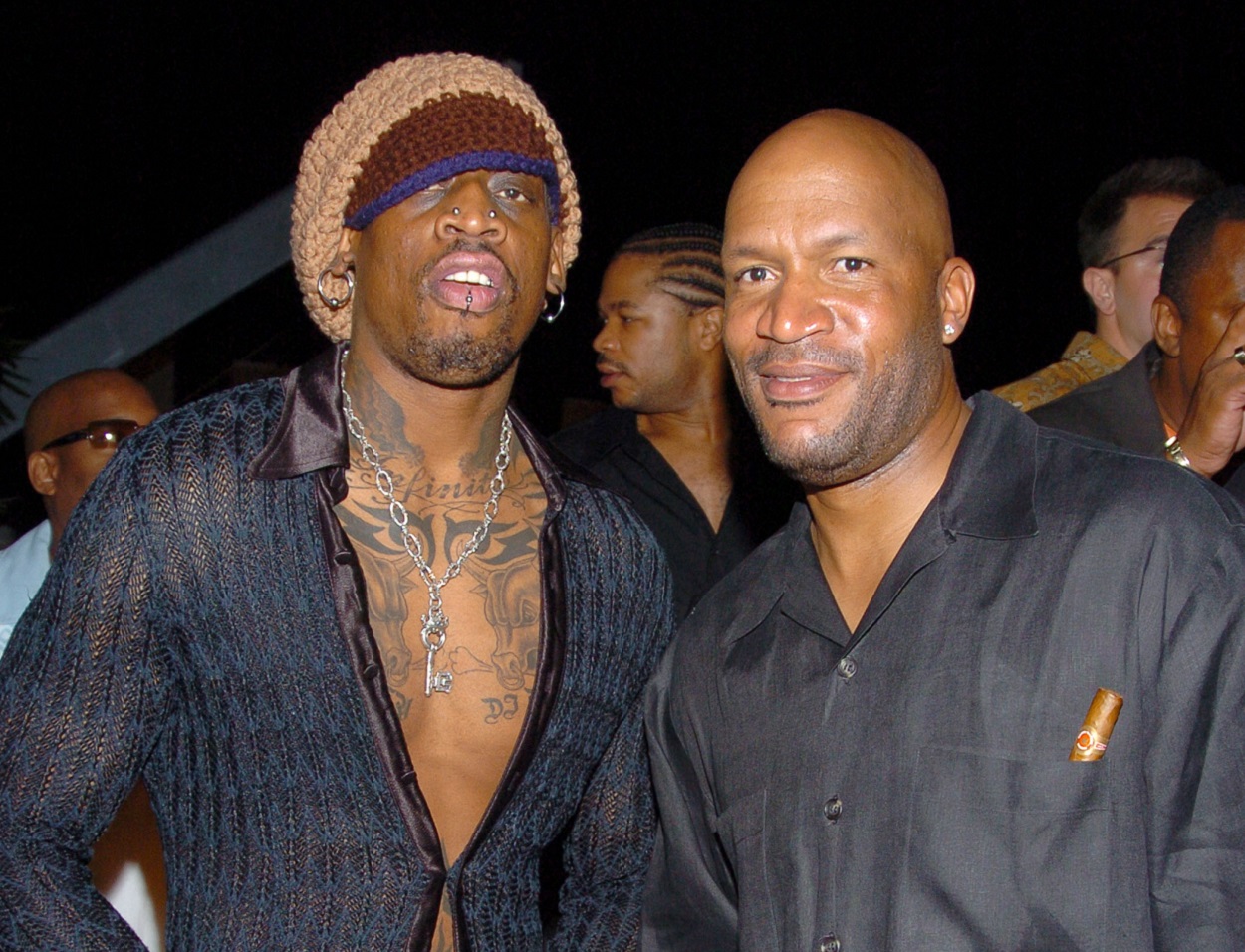 Dennis Rodman Says Ron Harper 'Was Michael Jordan Before Michael Jordan'
Dennis Rodman says his former Chicago Bulls teammate, Ron Harper, could have been the best player in NBA history had he not gotten injured.
A number of NBA players have been compared to Michael Jordan over the years (during and especially after his career), but most people probably wouldn't put his former Chicago Bulls teammate, Ron Harper, in that conversation. But Dennis Rodman certainly isn't most people, is he?
The Worm played with and against both Haper and Jordan during his Hall of Fame career and truly believes the former could have been involved in the GOAT conversation had he not suffered a serious knee injury that turned him from a leading man into more of a supporting player, albeit a supporting player who still won five NBA championships.
Dennis Rodman says Ron Harper could have been 'the best player ever'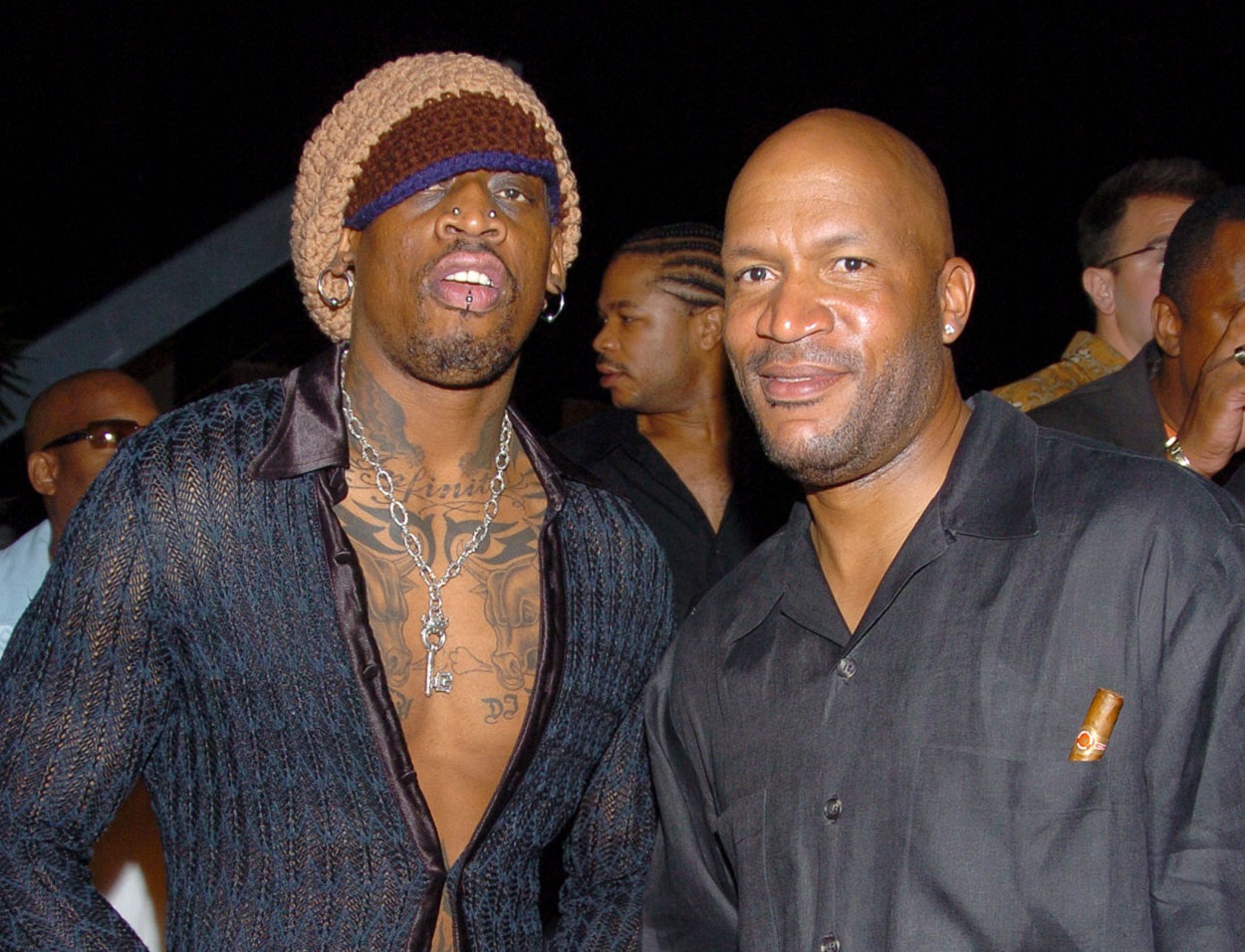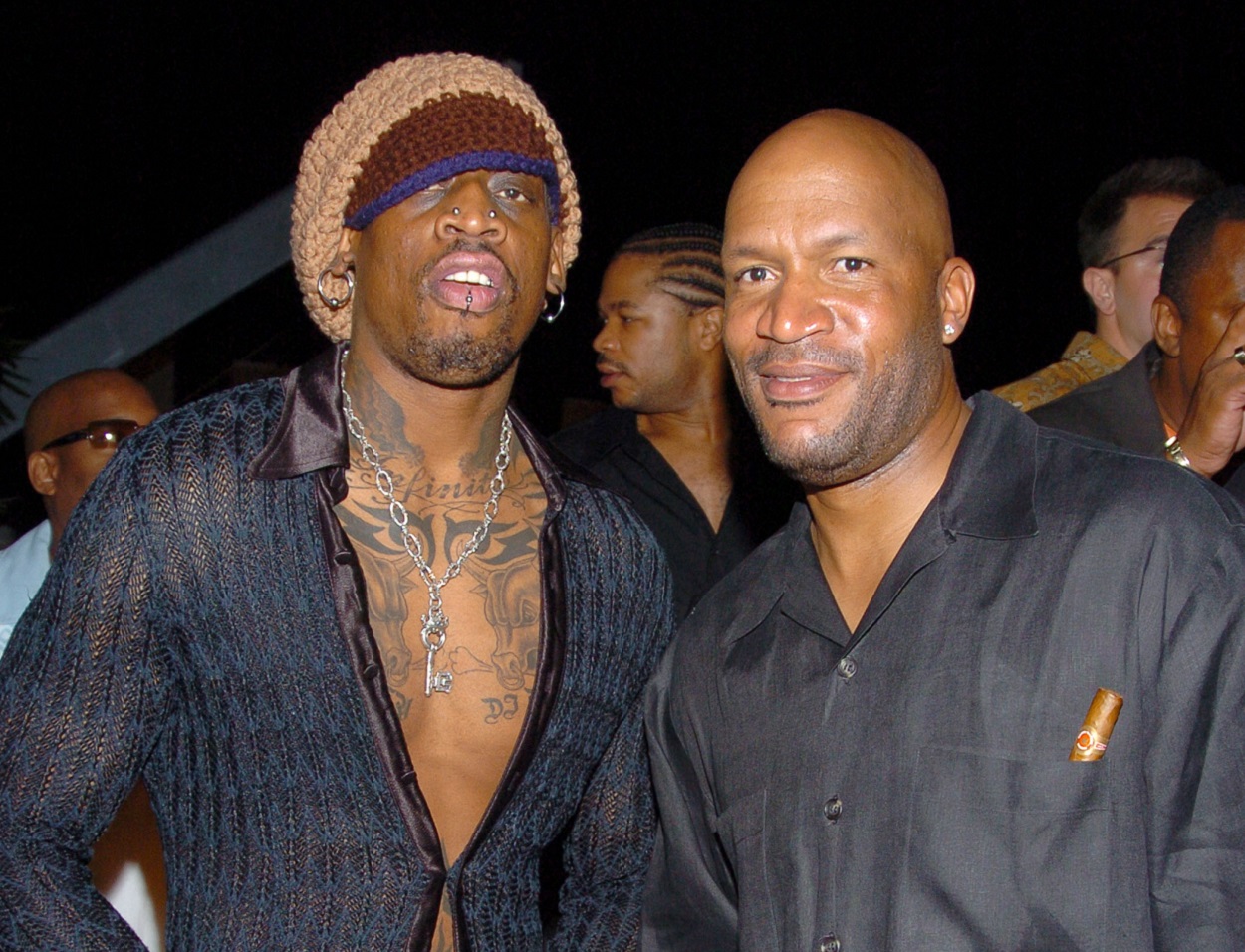 During an appearance on the Basketball Time Machine Podcast, Rodman, who teamed with Harper for three seasons during the Bulls' second three-peat, said the Ohio native was an underappreciated member of those title-winning teams and showered him with the compliment of all compliments, saying he could have had a career similar to that of Jordan had he not gotten hurt.
"The quiet assassin on that team was that one guy, Ron Harper. Nobody talks about him. He probably could've been the best player ever if he didn't have that knee injury. He was Michael Jordan before Michael Jordan to me because he was good."

Dennis Rodman on Ron Harper
What makes Rodman's comment so interesting is that Jordan came to the NBA two years before Harper did. Perhaps The Worm felt a little more connected to Harper because both were drafted in 1986.
But while Harper may never have been on Jordan's level, even in his prime, Rodman is certainly correct in his assessment that he could have been the guy for a team a lot longer than he was had he not gotten hurt.
Honestly, it's almost as if Harp had two separate careers.
Harper averaged 19.3 points per game with the Cavs and Clippers
Following a solid career at Miami-Ohio, where he was a two-time MAC Player of the Year, Harper was taken with the eighth overall pick in the 1986 NBA draft by the Cleveland Cavaliers (Rodman was taken by the Detroit Pistons at No. 27). He started all 82 games for the Cavs that season and averaged 22.9 points, 4.8 assists, 4.8 rebounds, and 2.5 steals, which earned him All-Rookie First Team honors and a second-place finish in the Rookie of the Year race behind Chuck Person.
An ankle injury limited him to just 57 games in 1987-88, but he still averaged 15.4 points as he helped lead the Cavs to their first playoff berth in three years. They eventually lost to Jordan, who was named NBA MVP and Defensive Player of the Year that season, and the Bulls. In 1988-89, he again started all 82 games and averaged 18.6 points, 5.3 assists, 5.0 rebounds, and 2.3 steals, but Cleveland was again eliminated from the playoffs by Chicago after Jordan hit The Shot.
Seven games into the 1989-90 season, Harper was traded to the Los Angeles Clippers, who shipped Danny Ferry (the No. 2 overall pick in the '89 draft) to Cleveland as he refused to play in LA and spent the '89-90 season in Italy. Harper averaged 23 points, 5.6 rebounds, and 4.8 assists in his first 28 games for the Clips. But during a matchup with the Charlotte Hornets on Jan. 16, 1990, he suffered a torn ACL, as well as torn cartilage in his right knee, ending his season.
Harper played just 39 games the following season but was still able to contribute 19.6 points, 5.4 assists, 4.8 rebounds, and 1.7 steals per game. He played three more seasons in LA and performed quite well, helping the Clippers to two consecutive postseason appearances for just the second time in franchise history. He had to adjust his game a bit as his slashing ability (his strong suit) wasn't what it was before the injury, but he continued to post solid numbers.
Harper averaged 20.1 points in 1993-94, his final season in LA, but shot just 42.6% from the floor, the second-lowest percentage of his career. Some felt he never fully recovered from the knee injury, especially on defense, and may have been relying a little too much on his average jump shot.
Though he put up good numbers in LA, it was clear Harper was ready to move on, and it was at that time his second career began.
He won five NBA titles as a role player with the Bulls and Lakers
In September 1994, Harper signed a multiyear deal with the Bulls, who were entering their second season without Jordan. He started 53 of the 77 games in which he appeared during his first year in the Windy City but averaged a career-low 19.9 minutes per game and scored just 6.9 points per game, also the lowest total of his career.
Jordan famously returned near the end of the 1994-95 season, and Harper's role on the team completely changed in the years that followed.
Phil Jackson moved him from shooting guard to point guard, and Harper thrived as a supporting player. Sure, his overall stats weren't what they once were, but he was exactly what the Bulls needed him to be. He worked hard to keep his legs in shape and once again became an elite perimeter defender on a team full of elite defenders in Jordan, Scottie Pippen, and Rodman, which was a huge part in those Bulls winning three consecutive NBA titles.
Harper played one final season in Chicago following "The Last Dance" run and then reunited with Phil Jackson on the Lakers, again playing the role of the savvy veteran. He won two additional NBA titles in LA before calling it a career in 2001.
In total, Harper played 15 seasons and averaged 13.8 points, 4.3 rebounds, 3.9 assists, and 1.7 steals.
Stats courtesy of Basketball Reference