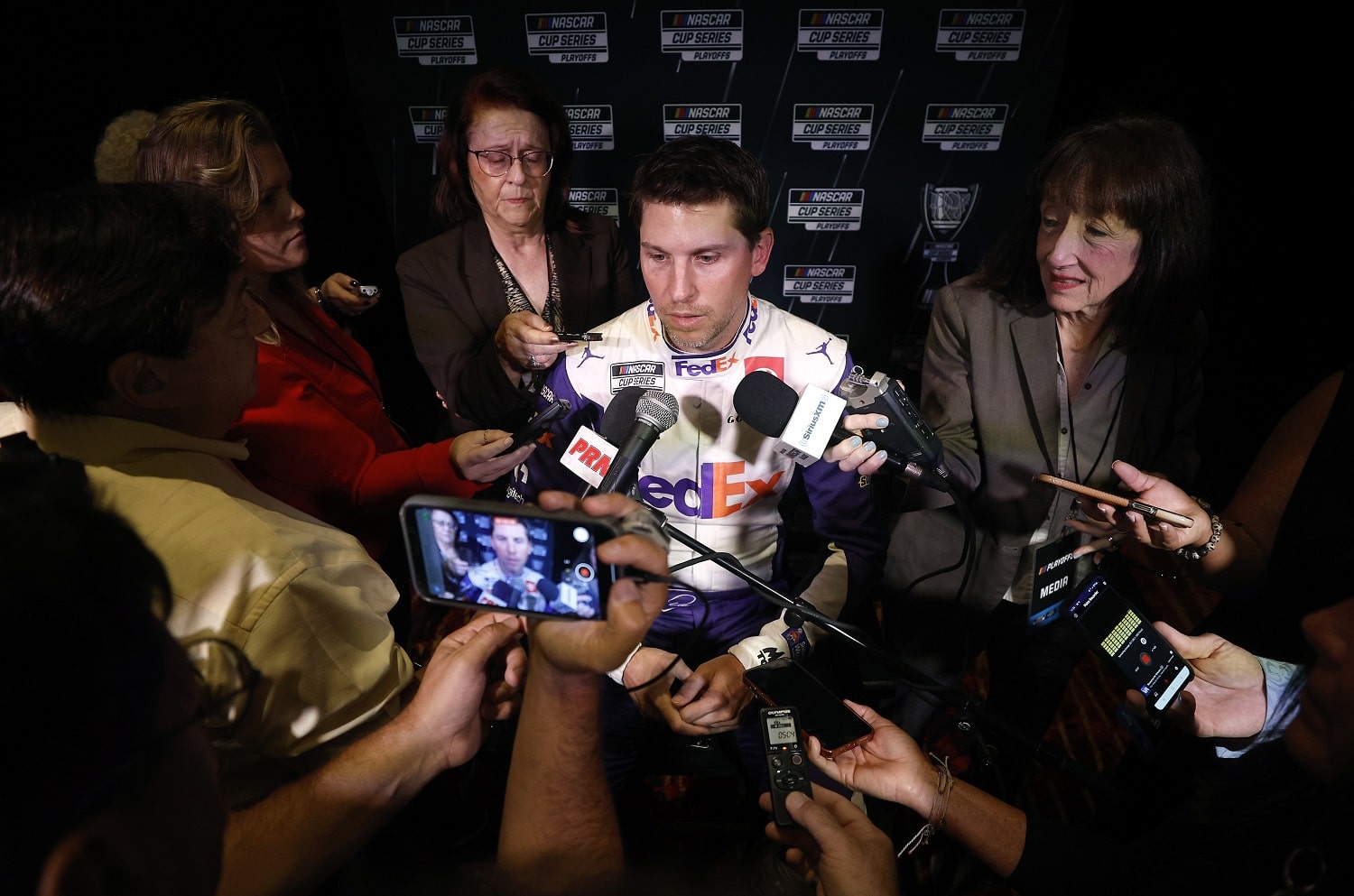 Denny Hamlin's Decision Signals a New Concern for Joe Gibbs Racing and NASCAR
Denny Hamlin heads to the demanding Darlington track for the start of the NASCAR Cup Series playoffs one week after the hardest crash he can recall.
It was too easy until the days leading up to Daytona to look at Kurt Busch's absence from recent races and treat it as a one-off. Then, just days apart, Busch made a playoff-altering decision that his health would keep him from the playoffs,  and Denny Hamlin came out of the massive late-race wreck with enough aches and pains to yank him out of a race.
That's bad news for Joe Gibbs Racing and potentially worse for NASCAR. The issue of driver safety has re-entered the conversation at the most important juncture of the season.
Denny Hamlin has withdrawn from an Xfinity Series race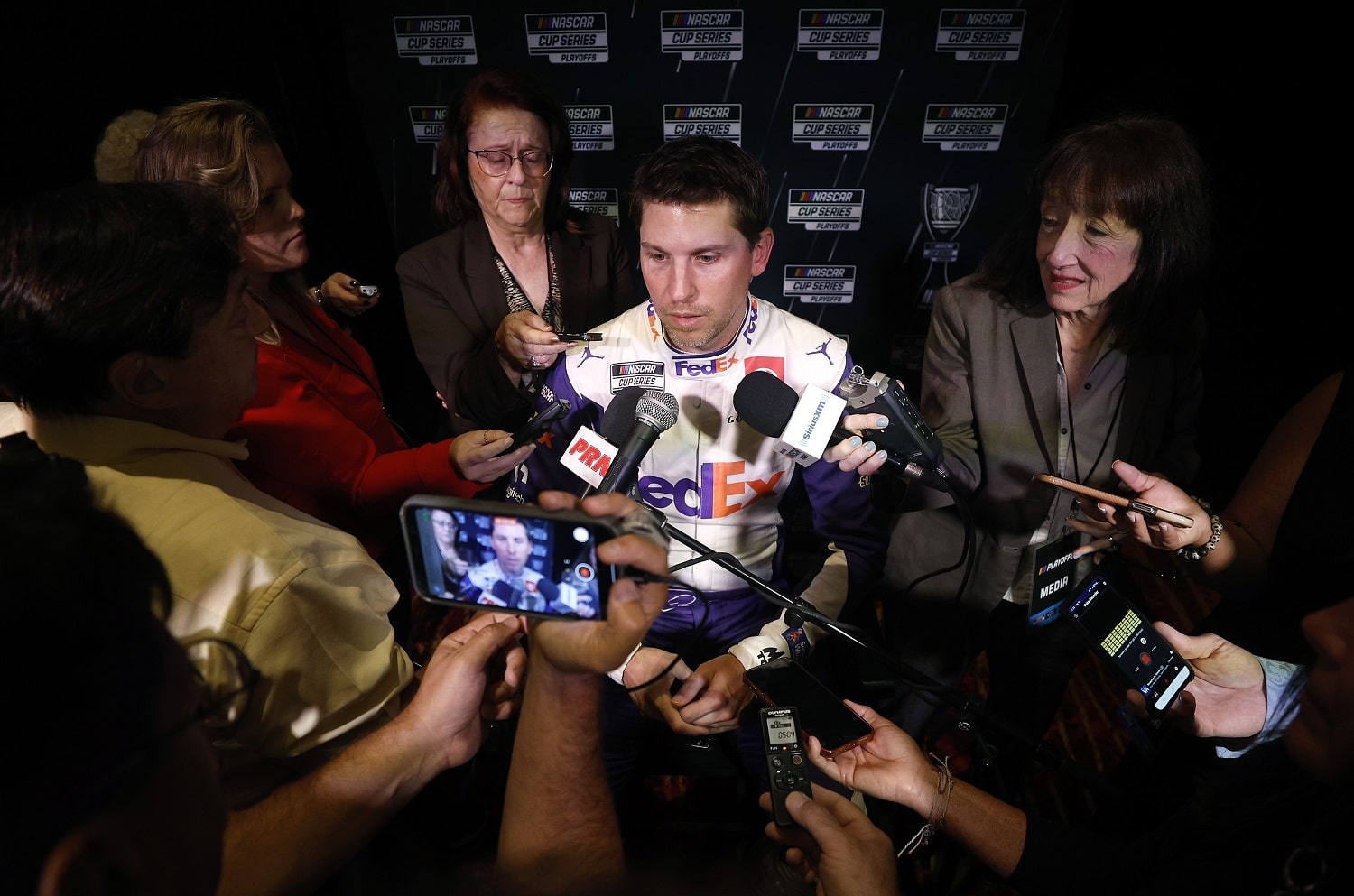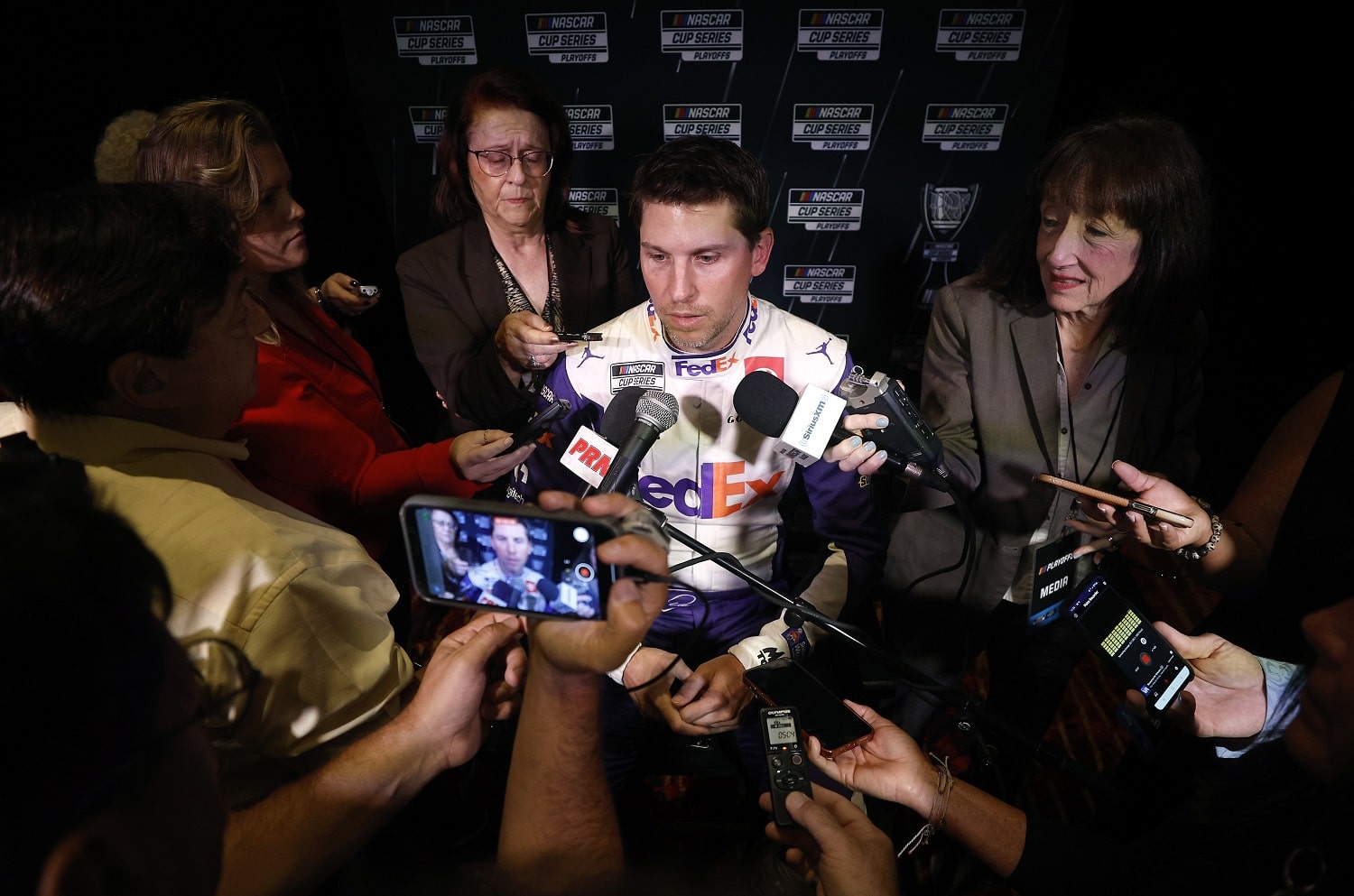 NASCAR Cup Series playoff contender Denny Hamlin intended to start his weekend at Darlington by competing in Saturday's Xfinity Series race. However, that was before the massive pileup last weekend at Daytona International Speedway that saw race leaders Hamlin and Daniel Suarez unwittingly lead the pack into a rain-slickened corner.
It ended the day for multiple drivers, each of whom underwent a mandatory evaluation in the infield care center before being deemed OK. That may have accurately reflected the state of health at the time for Hamlin, 41, but he was feeling the effects on Monday and Tuesday.
On Wednesday, Hamlin declared himself a no-go for the Sport Clips Haircut VFW Help a Hero 200. Joe Gibbs Racing teammate Christopher Bell will replace him in the No. 18 Toyota Supra.
Hamlin has won nine Xfinity or Cup Series races at Darlington, so his absence will be a blow to fans and sponsors.
Denny Hamlin says the hit he took is the hardest he can recall
Denny Hamlin's announcement that he would skip the Xfinity Series race came with a disclosure that he had soreness in his neck, back, and hips. "I feel like the right thing for me to do is to sit out the Xfinity Series race and put 100 percent of my focus on getting ready for this weekend's Cup Series playoff race," he said.
While meeting with reporters on Thursday, Hamlin said he has started to feel better. However, he has competed in a combined 783 NASCAR races in the three series, and this wreck left a lasting impression.
"From my standpoint, body wise, it took a much harder hit than what I've had in the past on any other wreck. But I'll have to look at the numbers," he said, kiddingly adding, "The numbers may say that my body's lying, and it shouldn't feel that way."
Others have said the hits they have absorbed are the hardest they can remember, so safety is becoming an increasing topic in this first year of the Next Gen car. If that's accurate, NASCAR has not made any statement about finding a common denominator or instituting changes for 2023. It's getting late to push through major design changes and have the cars ready to go for next season.
"We haven't had any dialog as far as like what we could do to change anything," Hamlin said. "I would think if we were going to implement any changes for next year, that they would have already been started on it. But I'm not really sure. I haven't been briefed on any of that."
Joe Gibbs Racing has its own reason to be concerned
Driver safety aside, Joe Gibbs Racing has plenty to be concerned about regarding Denny Hamlin's status as the Cup Series playoffs begin with the Southern 500. Injuries from a crash at Fontana in 2013 took Hamlin out of four starts, and he missed one due to an illness the following year. Other than that, he's been reliable since joining the Cup Series in 2005.
Now, though, JGR has to be at least mildly concerned whether another hard hit could lead to more serious physical problems. Unfortunately, Darlington is as unforgiving as any intermediate track NASCAR uses. The spring race there, won by Joey Logano, saw only 23 of the 36 starters make it to the finish.
Ominously, the No. 11 Toyota was one of the nine caught in a wreck 31 laps from the finish. Though he continued on, Hamlin wound up 21st in a race that he led for 42 laps.
Hamlin and the JGR team definitely do not want a repeat of that.
All stats courtesy of Racing Reference.
Like Sportscasting on Facebook. Follow us on Twitter @sportscasting19 and subscribe to our YouTube channel.
Got a question or observation about racing? Sportscasting's John Moriello does a mailbag column each Friday. Write to him at [email protected].