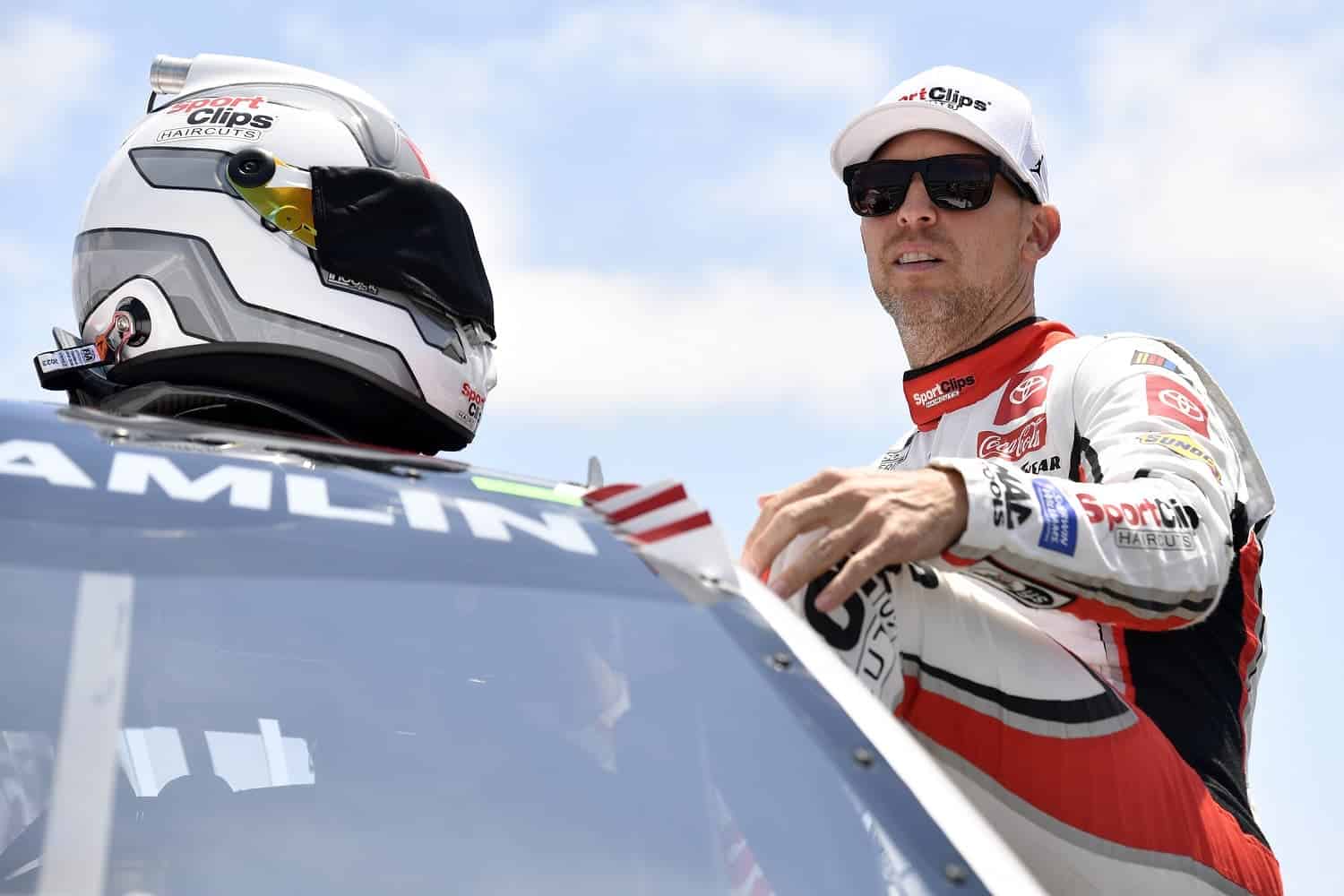 Denny Hamlin Sounds Less Like a Driver and More Like an Owner
Denny Hamlin wants to go to Le Mans someday, but not as a competitor or even to watch much of the action.
Walking away from Cup Series competition won't be as easy for Denny Hamlin as it will be this fall for Kevin Harvick, who's already announced his retirement. Harvick's NASCAR bucket list is complete: series titlist, Daytona 500 champion, and a winner at the Brickyard 400, Southern 500, and Coca-Cola 600.
On the other hand, Hamlin is missing the big prize – the Cup Series crown – on an otherwise strong resume and is likely to hang in there a while longer to continue his pursuit.
However, Hamlin sounds more like a guy edging closer to focusing on the business side of the sport and less like someone chasing signature driving accomplishments.
Denny Hamlin is going into the NASCAR Hall of Fame
Denny Hamlin's next Cup Series victory will be his 50th, tying the driver of the No. 11 Toyota with Junior Johnson for the most wins by a competitor without also earning a Cup Series championship.
It's hardly an impediment to a first-ballot selection for induction into the NASCAR Hall of Fame shortly after Hamlin retires. Though the runner-up finish in 2010 is as close as he's come to winning a title, the rest of Hamlin's resume speaks for itself.
He won the Daytona 500 three times in a five-year span, owns a pair of victories in the Southern 500, and added the Coca-Cola 600 title to his list in 2022. Sure, he'd like to add the Brickyard to that list in 2024 when Indianapolis Motor Speedway likely returns to the 2.5-mile oval, but Hamlin hardly needs that to confirm he ranks among the best.
Driving at Le Mans doesn't appeal to Denny Hamlin
While NASCAR regulars crossed the country to compete at Sonoma over the weekend, Jimmie Johnson crossed the Atlantic Ocean to drive in the 24 Hours of Le Mans. It was a bucket list opportunity for JJ, who won seven Cup Series championships, drove in an Indianapolis 500, and is now dabbling in team ownership.
Cup Series veteran Denny Hamlin looks forward to traveling to Le Mans someday. Interestingly, however, he has little interest in going there to compete in the grueling endurance race.
"Never once has it come up on my bucket list of things that I care to do," he said on his weekly Actions Detrimental podcast. "It's not what I was born aspiring to do. I understand that it's a huge race. I get it. I've never been super into Le Mans just simply because I grew up in Virginia on go-karts on a dirt oval, and all I cared about was NASCAR racing.
"So, no, it's not on my list. I would love to attend. I think it'd be cool to attend."
The JGR veteran sounds more like a businessman than a driver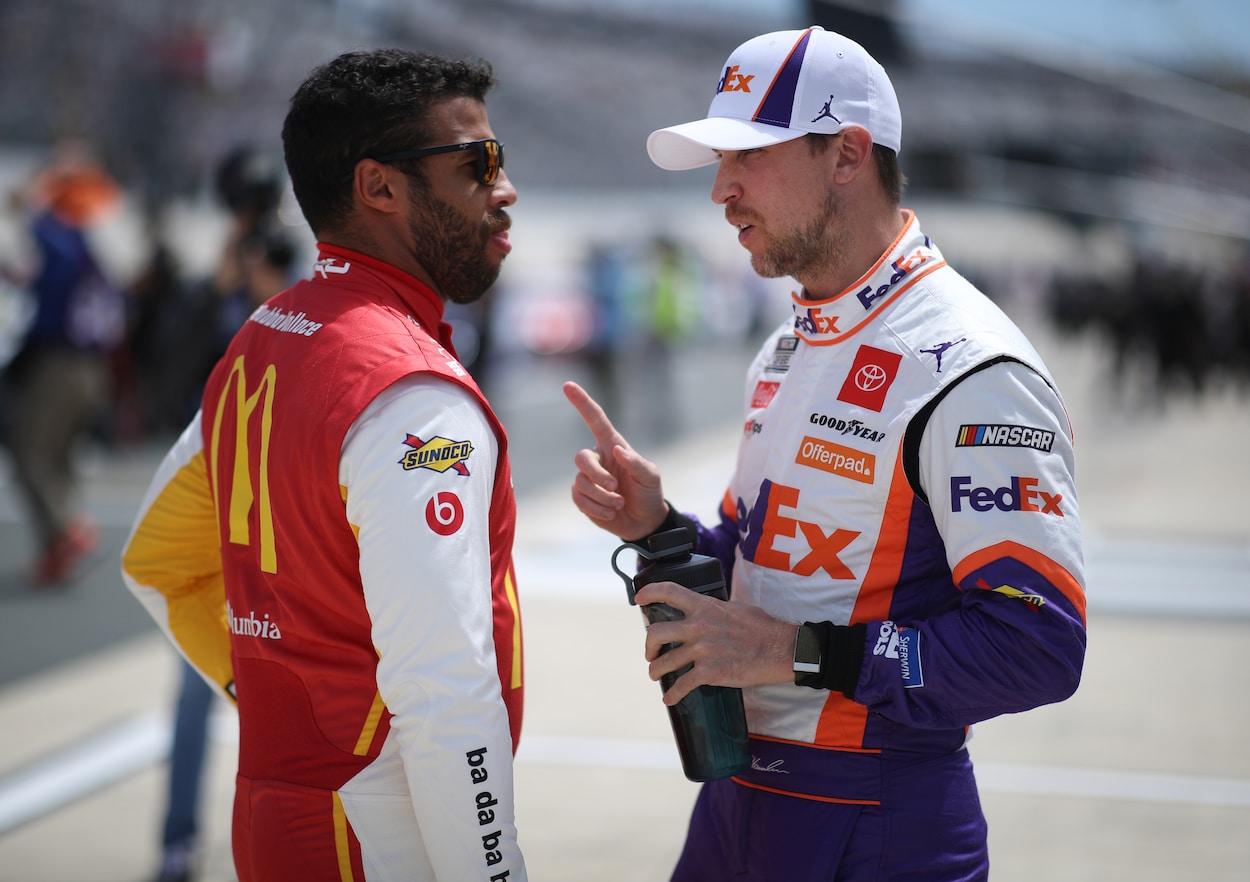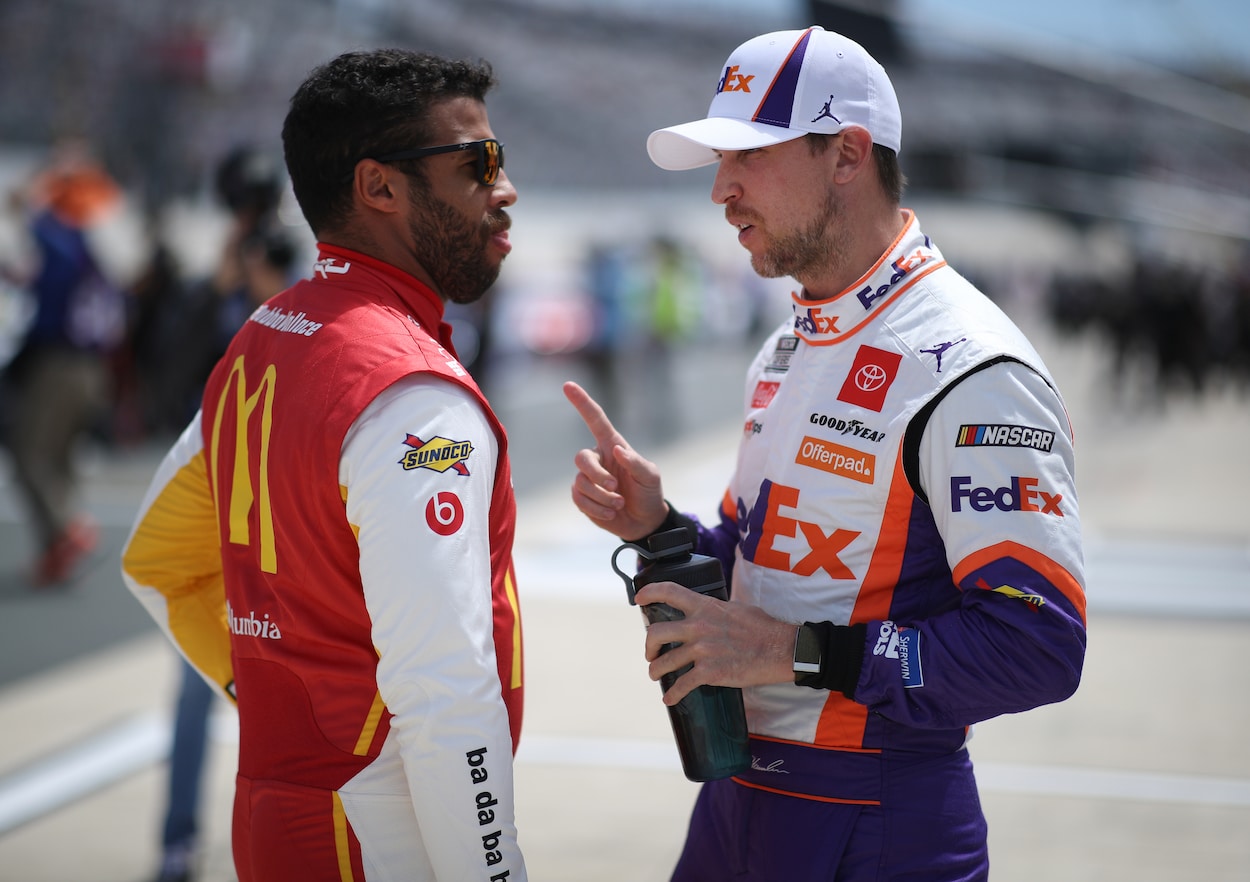 Denny Hamlin, 42, figures to remain in NASCAR long after he retires from driving. He joined forces with Michael Jordan to launch 23XI Racing in 2021. The team expanded to two cars last season and plucked Tyler Reddick from Richard Childress Racing for 2023, setting the table for a playoff berth as the next step forward.
Hamlin wears two hats for now, overseeing some of the 23XI operations while still driving for Joe Gibbs Racing. But his discussion of Le Mans on the podcast perhaps suggests he's closer to hanging up his fire suit. That's because his motivation for traveling to France for the race is centered on everything but the race itself.
"I'm not going there to watch cars go around the racetrack for 24 hours," he explained. "I'm going there to see well how a team (is) branding their team apparel. How are they doing their cars? How does the team look? I'm interested in all those kinds of things. What kind of pre-race parties are there for the event? Anything that we can learn as a race team. Hospitality, how are they treating their sponsors versus what we do?
That sounds like someone who's becoming all business in both the figurative and literal sense of the word.
Got a question or observation about racing? Sportscasting's John Moriello does a mailbag column each Friday. Write to him at [email protected].