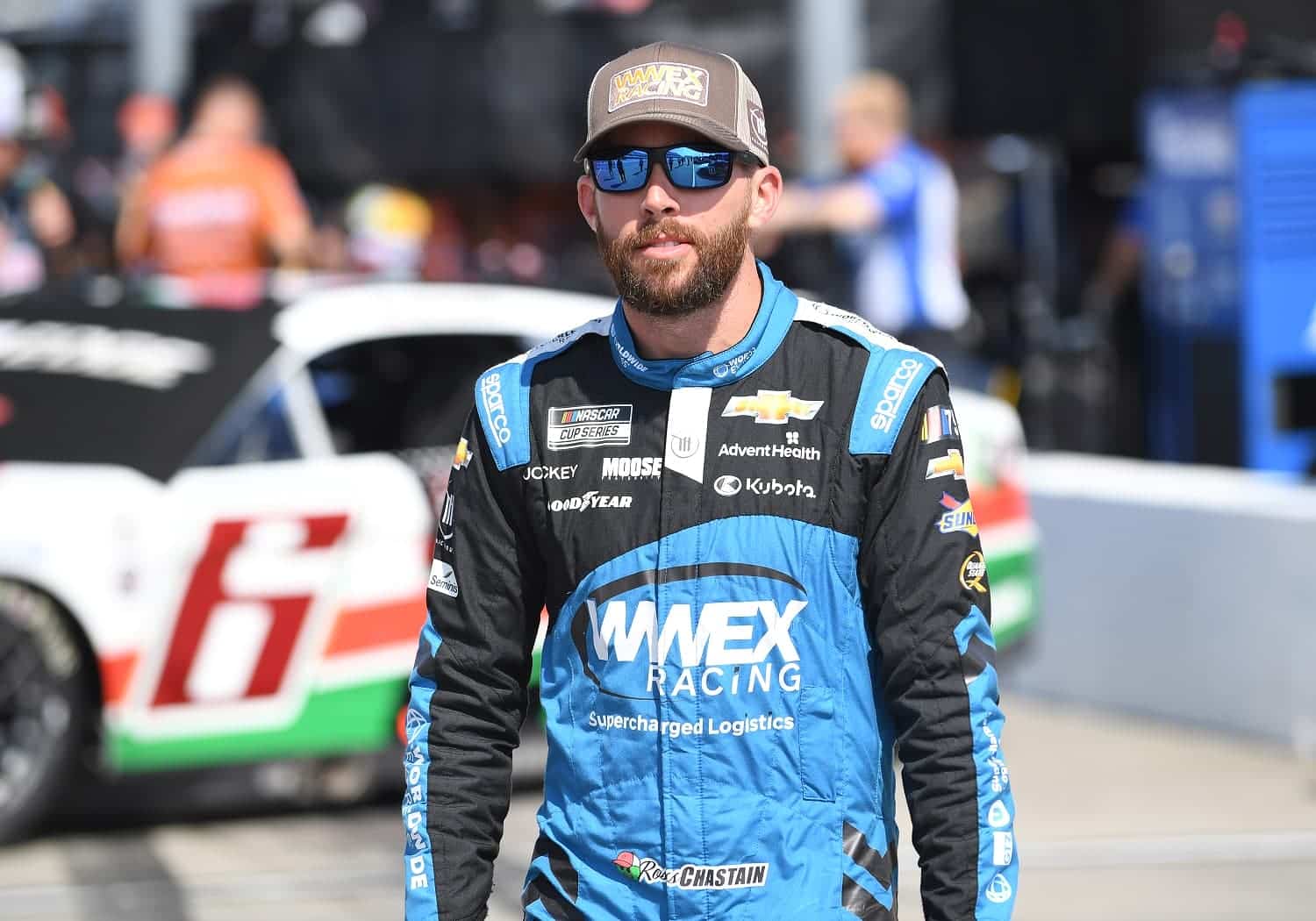 Denny Hamlin Spills on Why Ross Chastain Isn't Winning
Denny Hamlin says we might not be seeing it, but Ross Chastain doesn't get the same breaks that rival Cup Series drivers get.
The story of the week – for the moment, anyway – is Ross Chastain wrecking himself and Kyle Larson in the Goodyear 400 at Darlington. By Wednesday, though, NASCAR fans will focus on the All-Star Race, and rightfully so.
Once that race is over, however, we're on to Memorial Day weekend and the Coca-Cola 600 for the resumption of points racing. And maybe that's when the people will start talking about the real story: For a guy that supporters frequently compare to Dale Earnhardt, Chastain sure doesn't win much.
The cold, hard numbers on Ross Chastain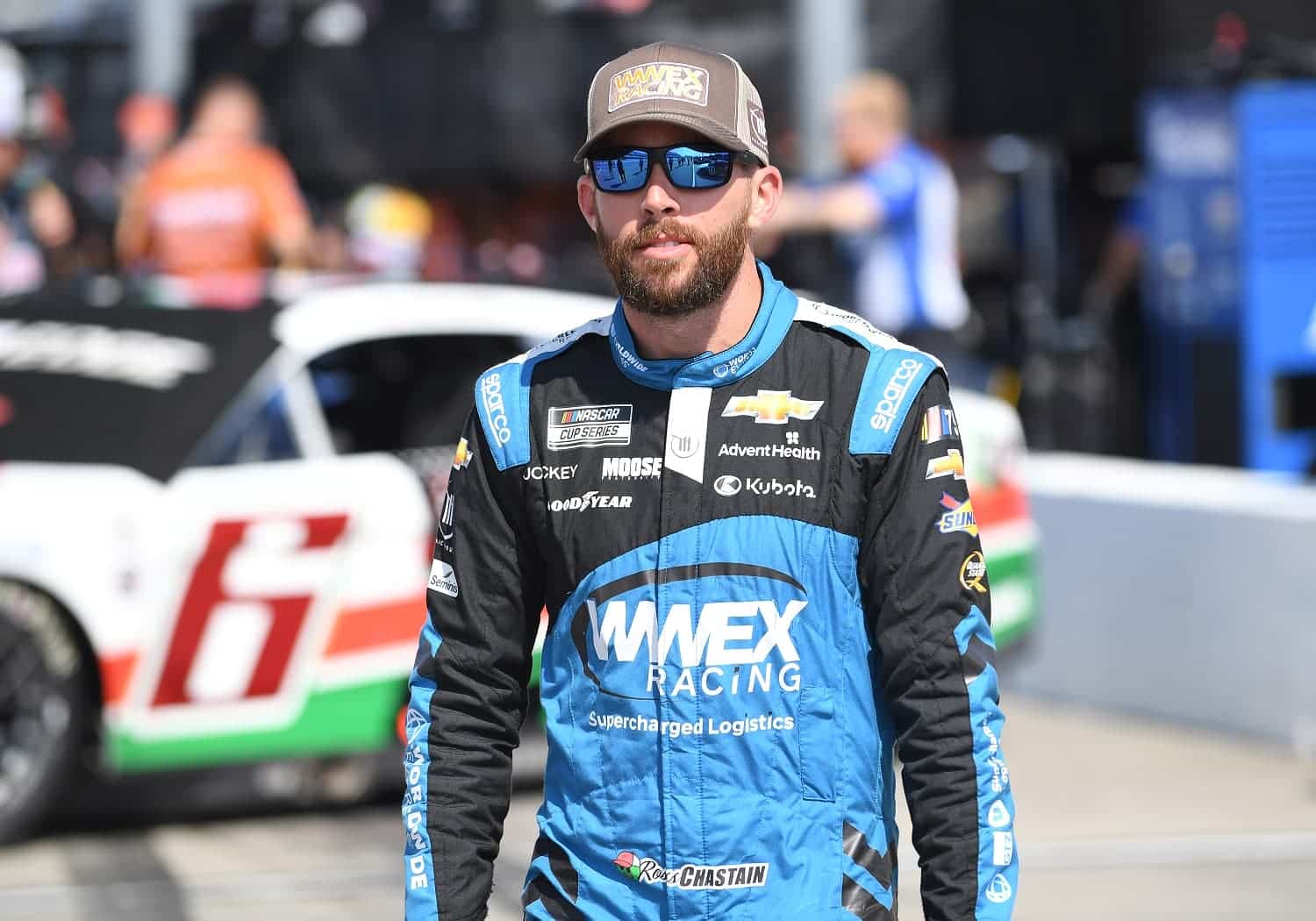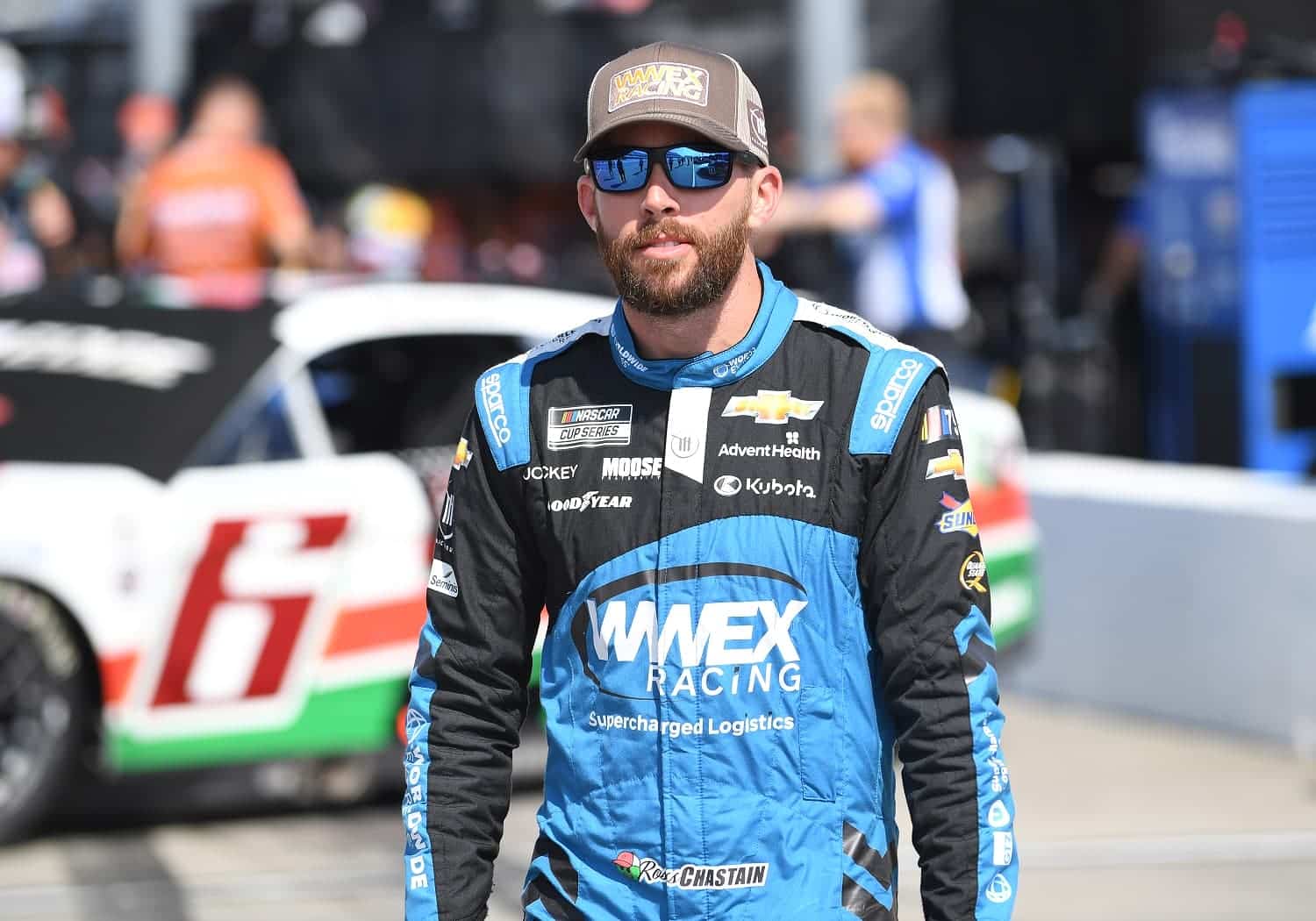 Ross Chastain may be winless midway through the 2023 NASCAR Cup Series regular season, but he holds a 27-point lead over Christopher Bell in the standings. Should the driver of the No. 1 Chevy hang on to that advantage for the next 13 points races, Chastain will pick up 15 valuable playoff points.
Thus far, Chastain has earned five stage wins, each worth a playoff point. Only William Byron, with six, owns more stage wins. But Byron has something Chastain does not: race victories. The triumph on Sunday at Darlington was the third of the season for the emerging Hendrick Motorsports star. Chastain has scored five top-five finishes in 2023, but victories remain elusive.
In fact, Chastain's dry spell goes back much further. A year ago, he pulled off wins at Circuit of the Americas and Talladega a month apart for his first Cup Series wins. He's not won since, a run of 39 winless races.
Denny Hamlin's gamble failed, and so did Ross Chastain's
Denny Hamlin gambled and lost on Sunday at Darington, but it was worth a shot. While the leaders were pitting for what could have been the last time with about 40 laps left, Hamlin stayed out and took the lead. The idea was to try holding out for a caution flag. That didn't materialize, the No. 11 Toyota had to pit with 30 laps left, and Hamlin finished 12th.
Hamlin was coming off a win at Kansas Speedway that all but clinched his playoff berth, so the gamble was reasonable. Had he pulled it off, Hamlin would have been the story of the day. Alas, Chastain was the story, as has been the case lately on most days ending with the letter Y.
Chastain thought he might secure the win by grinding Kyle Larson into the wall off a late restart. It was the same move Larson executed minutes earlier. However, it didn't work for Larson because Chastain fought to the lead a moment before the yellow flag came out for a wreck behind them.
Then it flopped majorly for Chastain, who wrecked his car out of the race, though he did sufficiently damage Larson's Chevy to keep the 2021 series champ off Victory Lane.
Denny Hamlin's explanation for why Ross Chastain isn't winning
One common observation about the many on-track incidents involving Ross Chastain has been that he has a knack for being the wrecker and coming away unscathed. That wasn't the case at Darlington.
"That part of it caught up (with him), but I think it goes unspoken or it gets overlooked is that he should be winning a lot more than he is," Denny Hamlin said on his Actions Detrimental podcast on Monday. "He's only won two races, and one of them was on the road course and there was contact in that one. But you would think he'd be winning. As fast as he is – he's up front every week – as stellar is his pit crew is, he should be winning more."
Hamlin's theory is that Chastain has worn out his welcome with so many Cup Series rivals that no one cuts him slack on the track.
"Perhaps if he was on the better side of some of the drivers, he would get a break here and there and his races would go a little less confrontational," Hamlin said. "Because no one's cutting him a break, so there's always contact with him because no one's willing to just say, 'OK come on by. You cut me a break, so come on by.' So, there's not as much give and take probably with him. Guys are gonna race him more aggressively, which in turn he races aggressively. … There could be no facts behind that, but I'm just saying it might not be a coincidence."
That sort of treatment of Chastain can be much more subtle than the way he treats rivals.
"People are thinking, 'Well, when's someone gonna do something with Chastain or whatever?' Maybe they are and we just aren't seeing it."
Got a question or observation about racing? Sportscasting's John Moriello does a mailbag column each Friday. Write to him at [email protected]